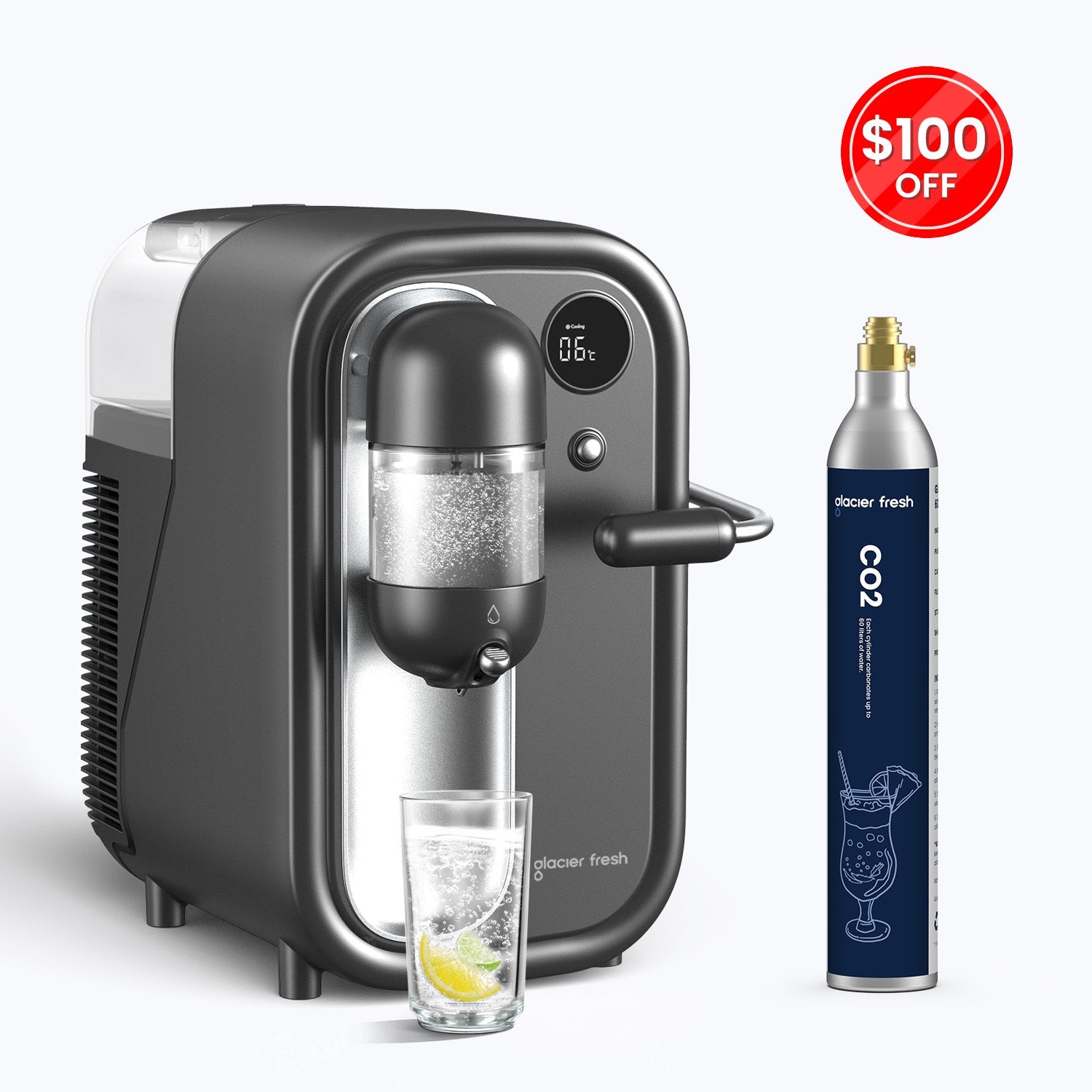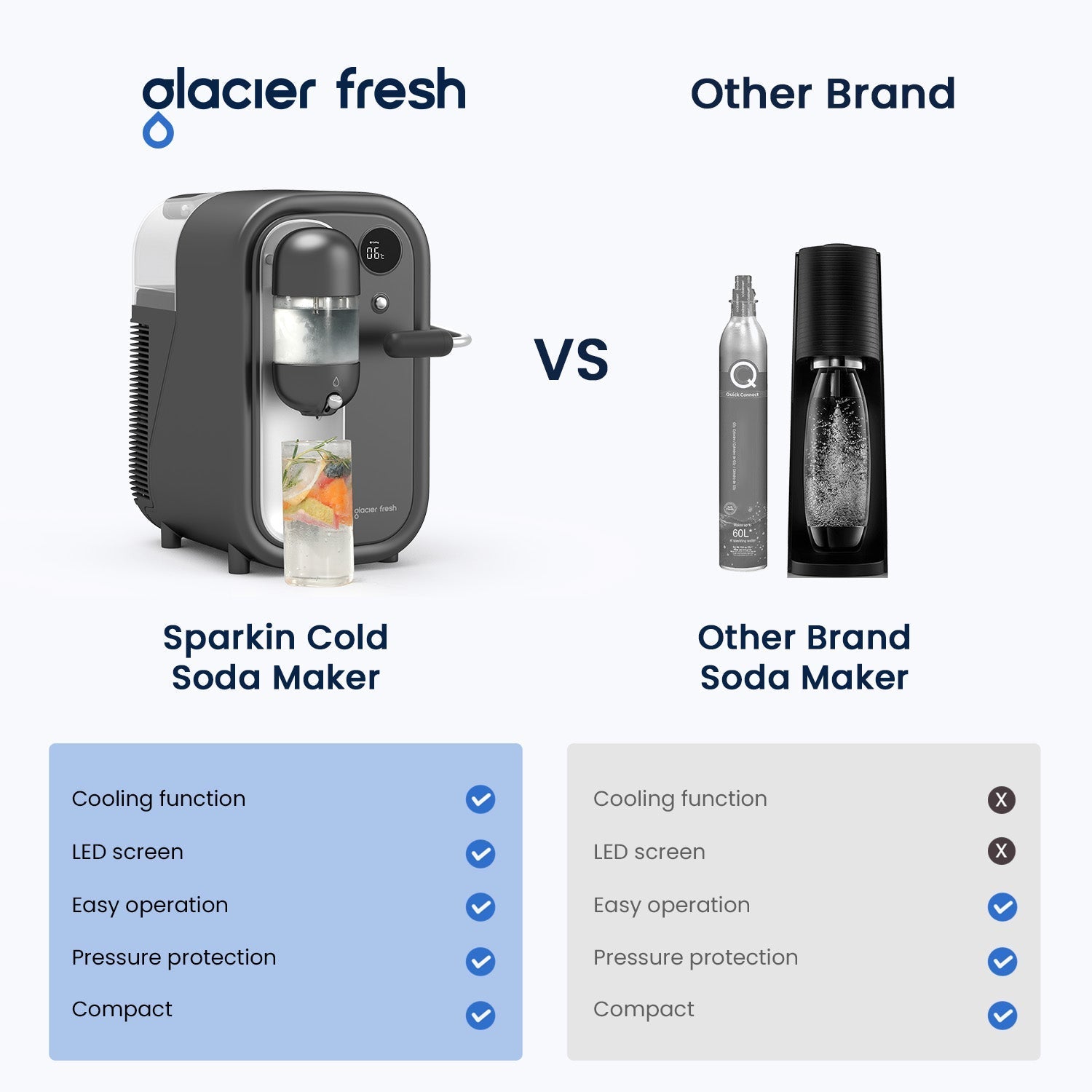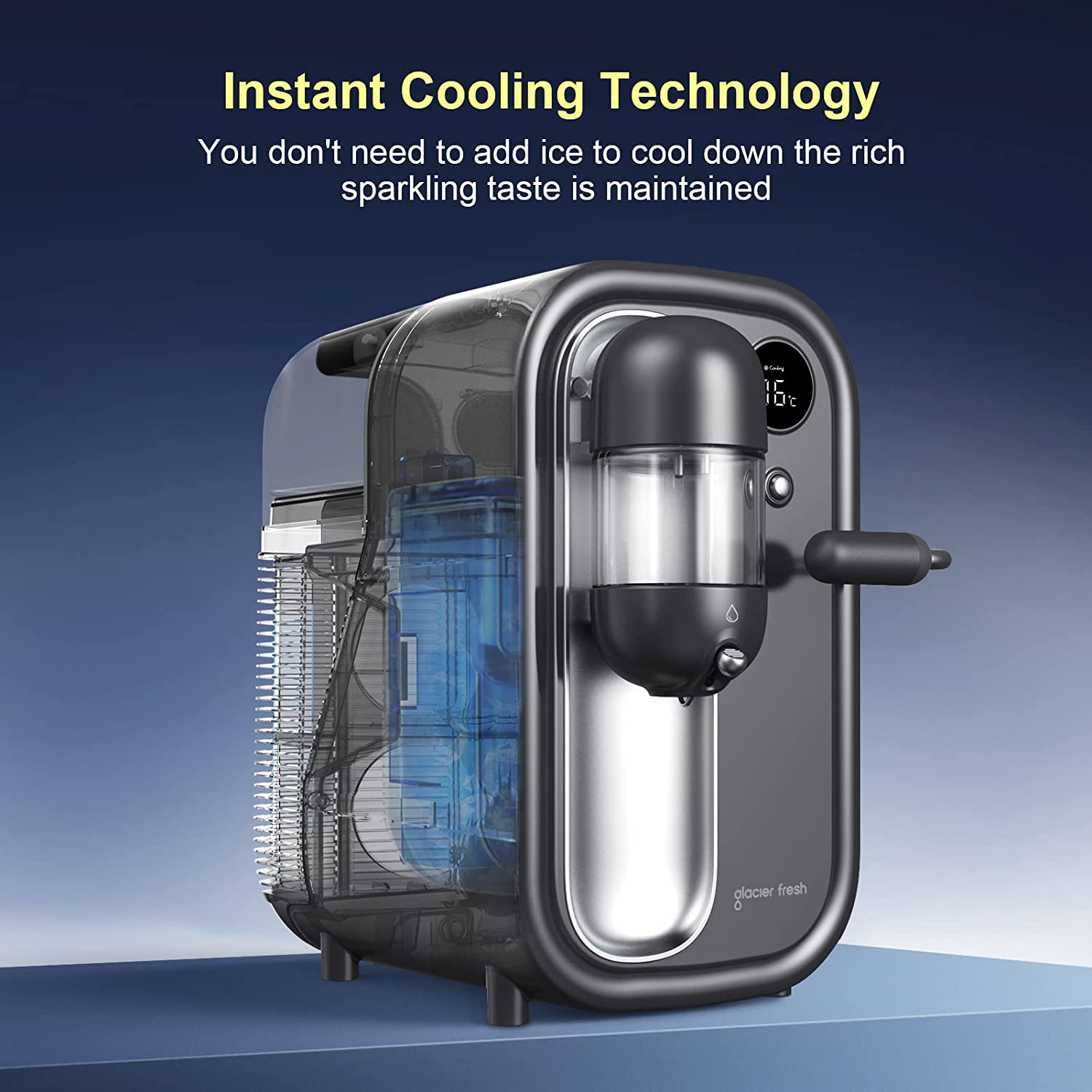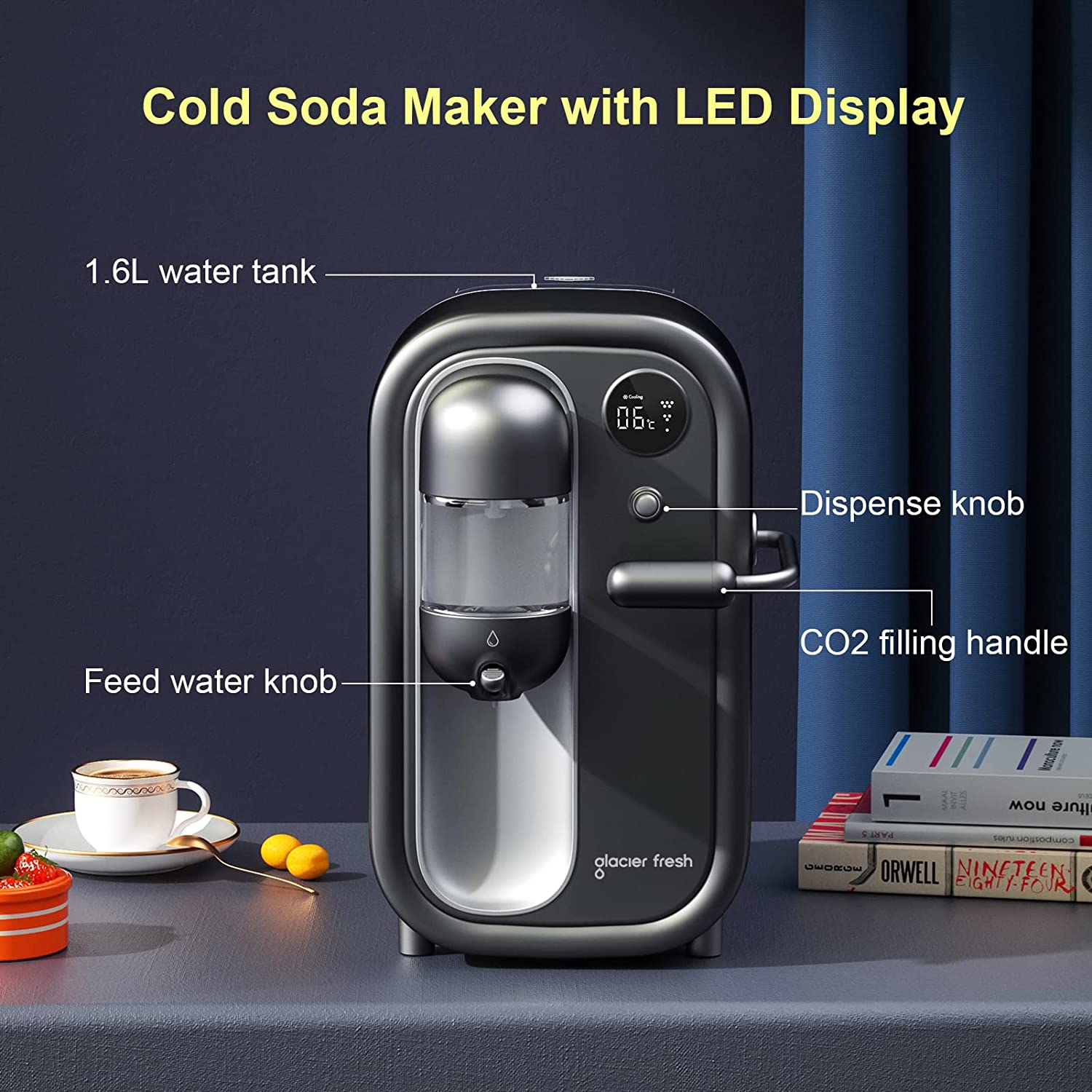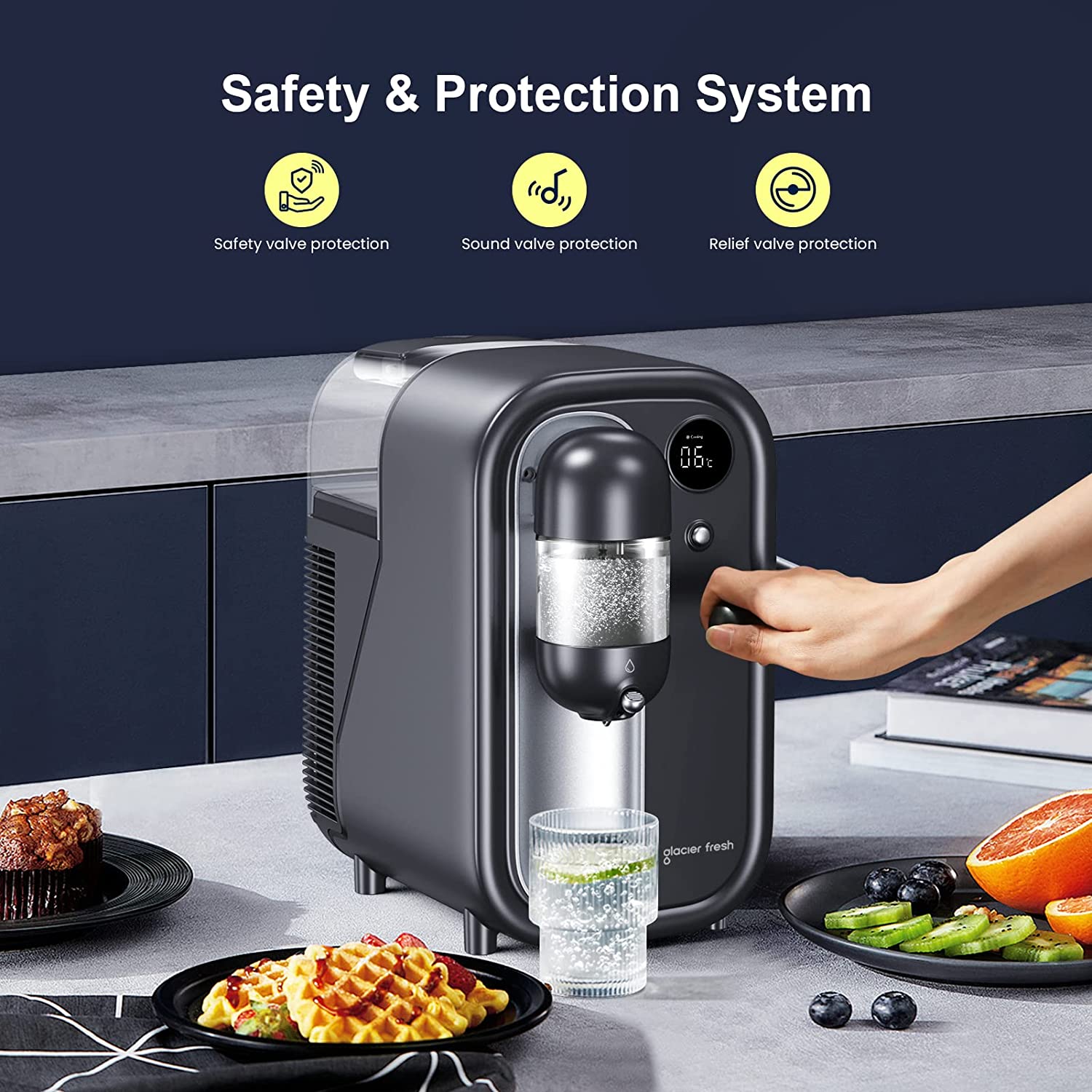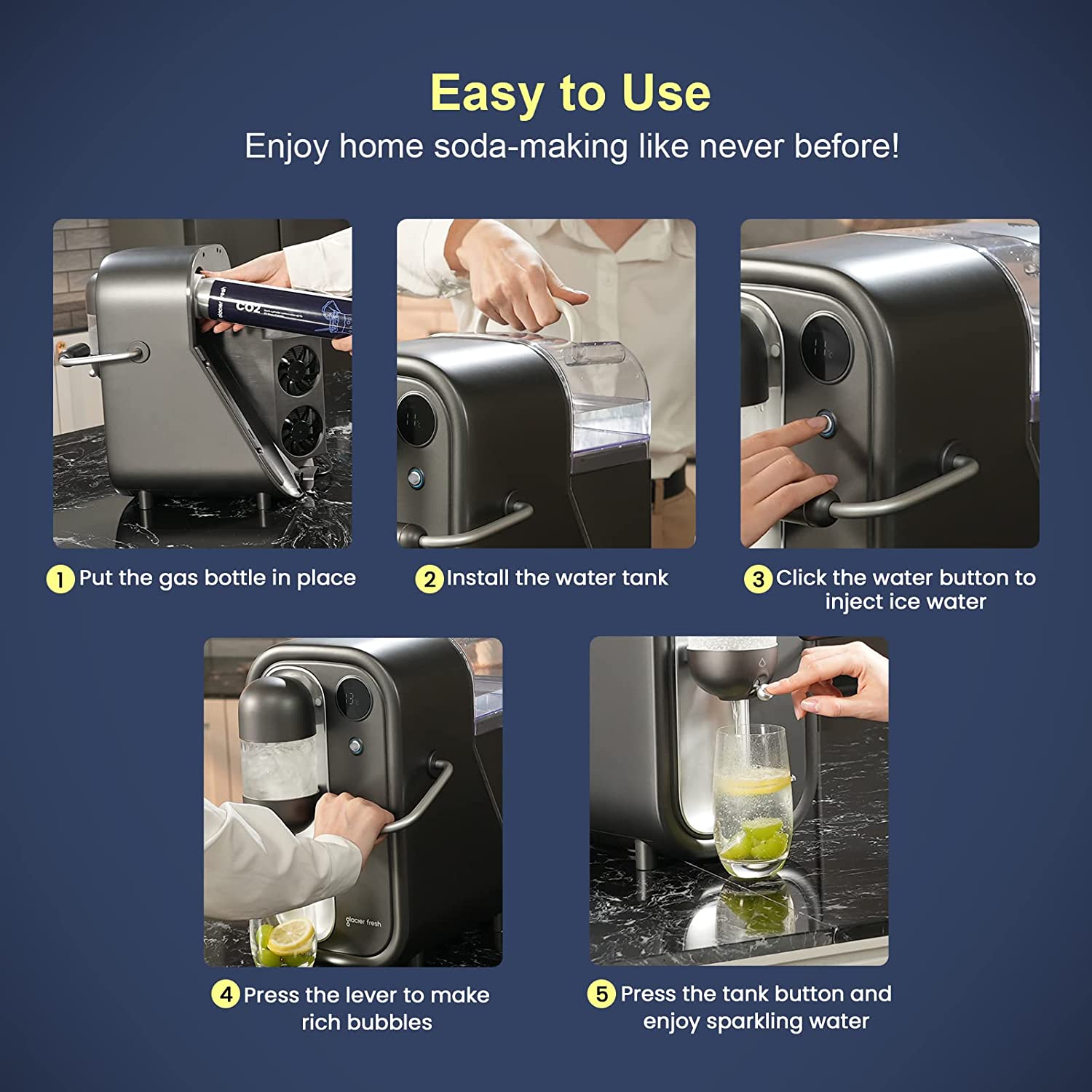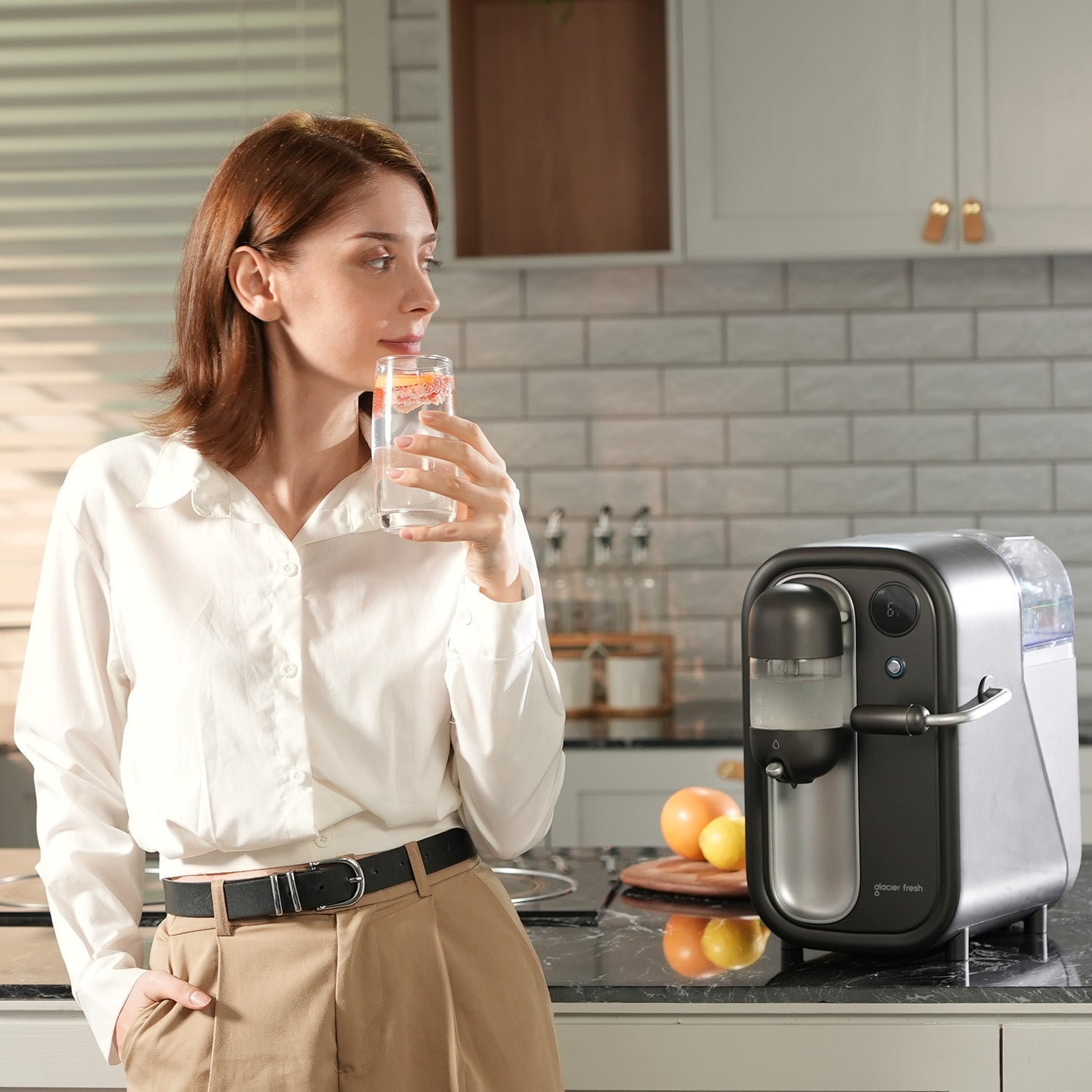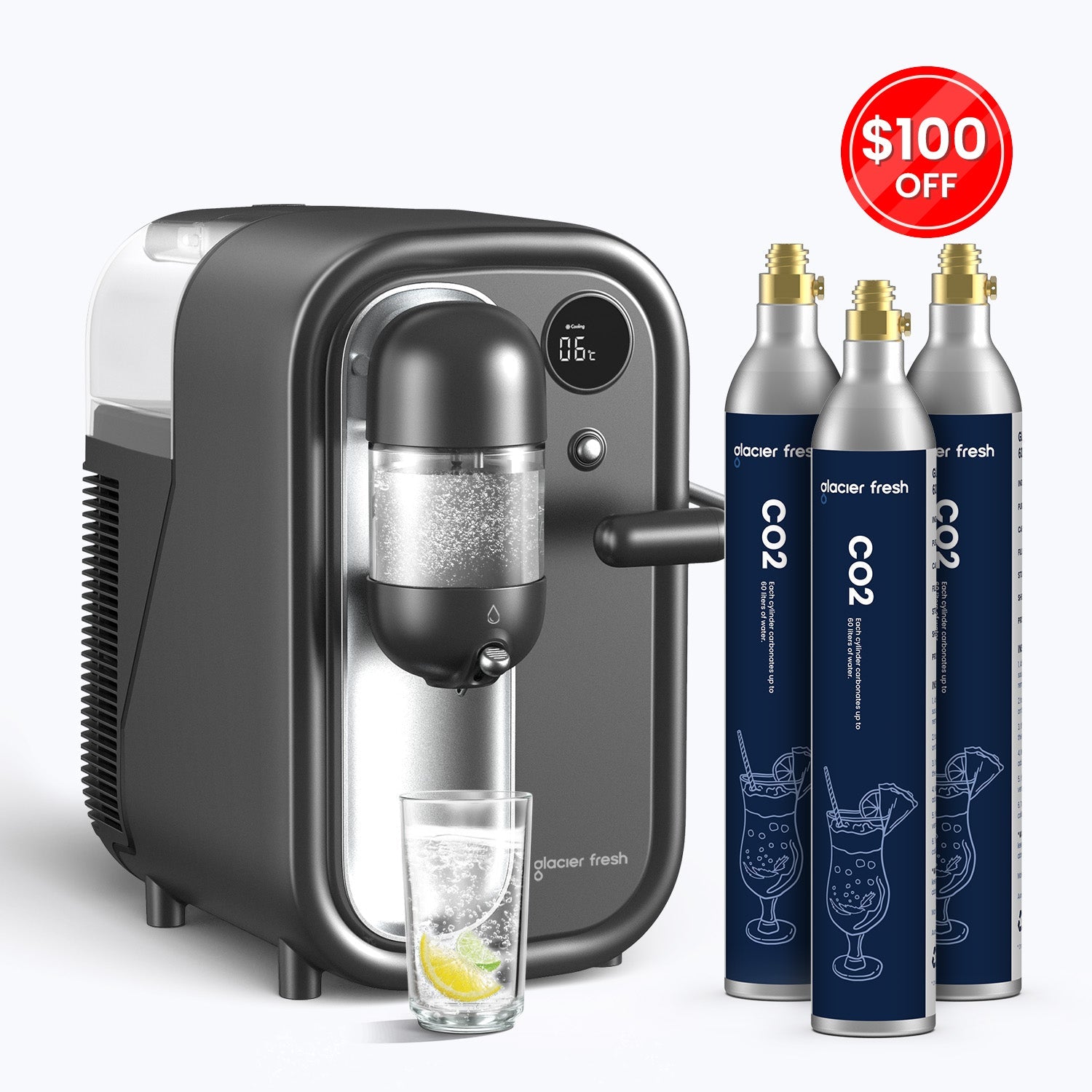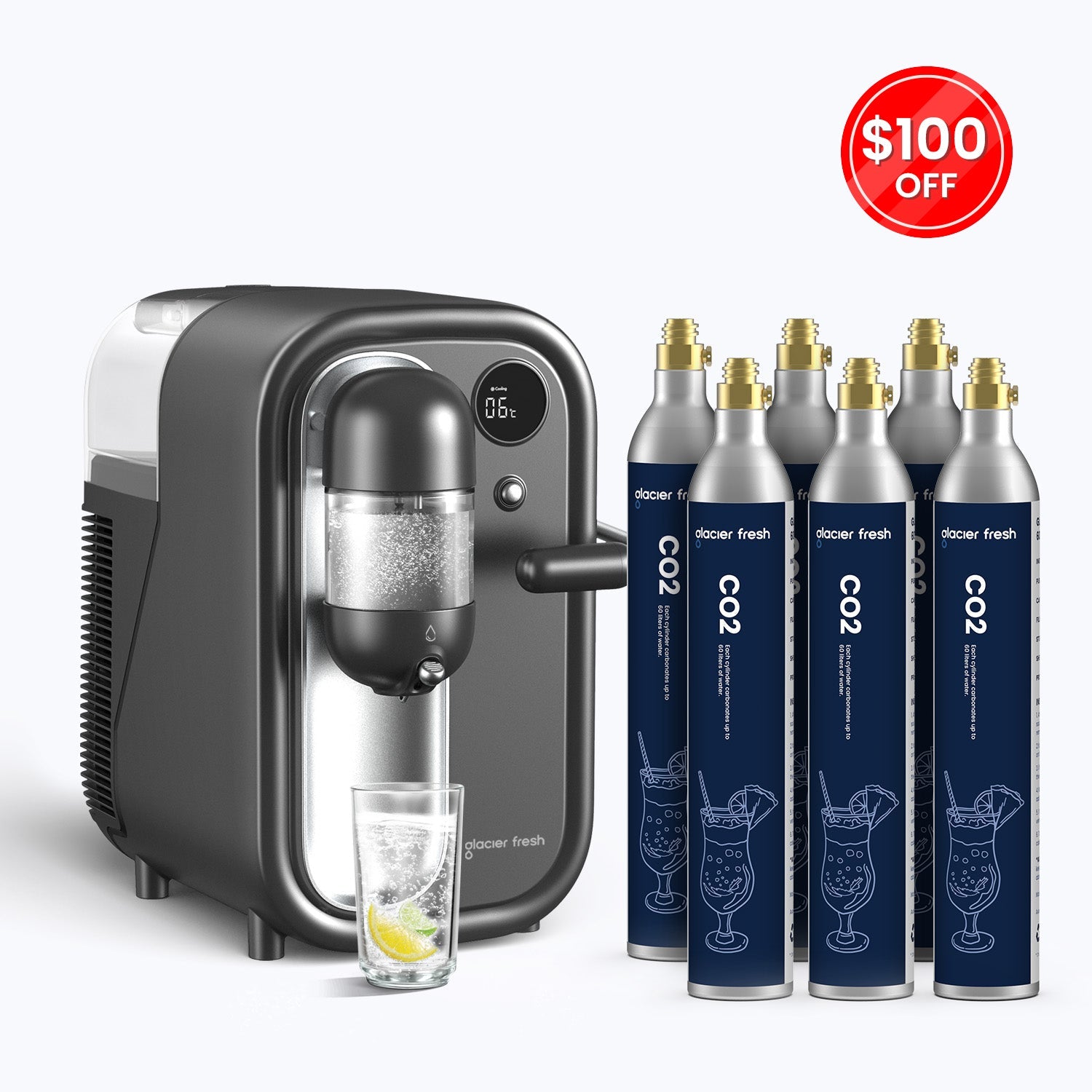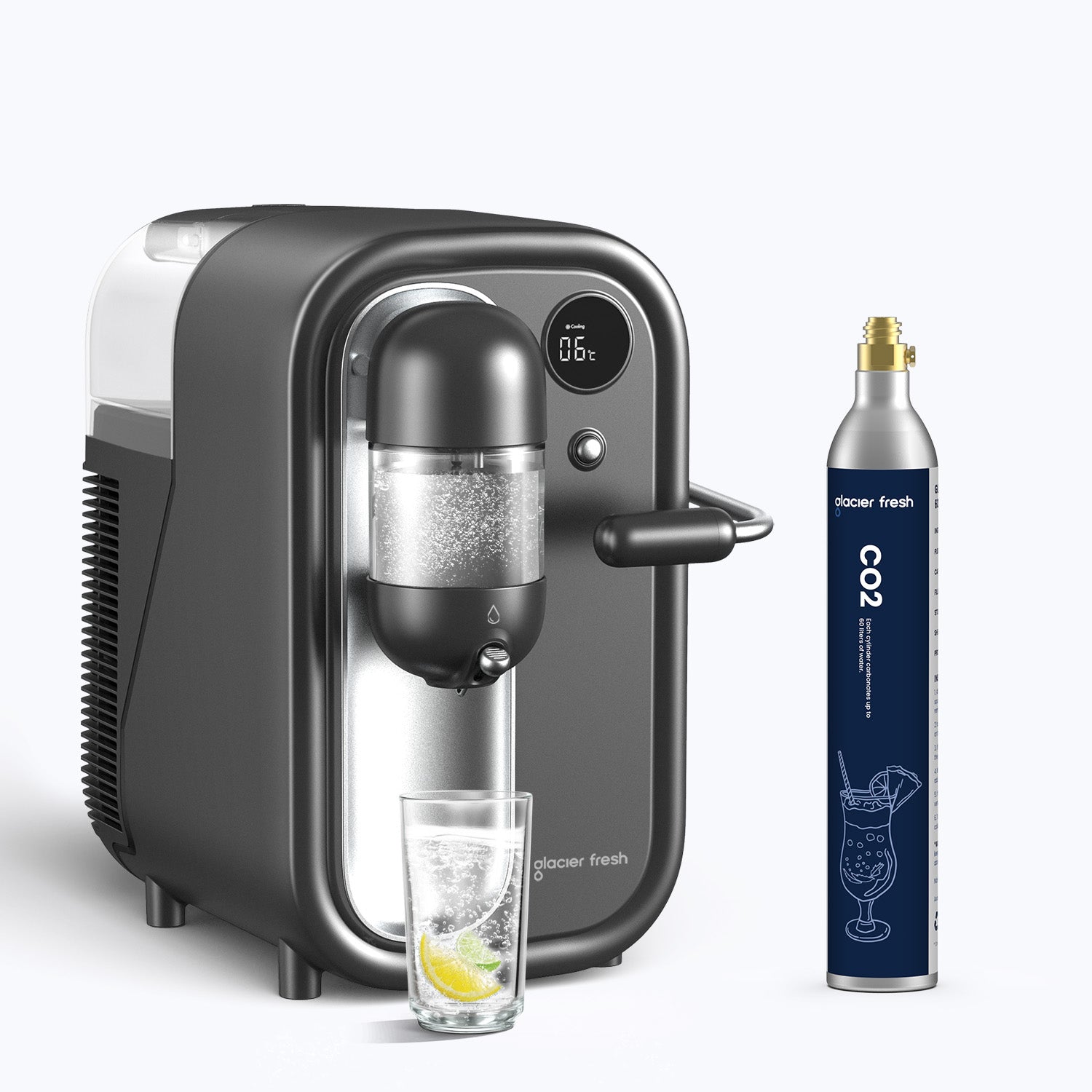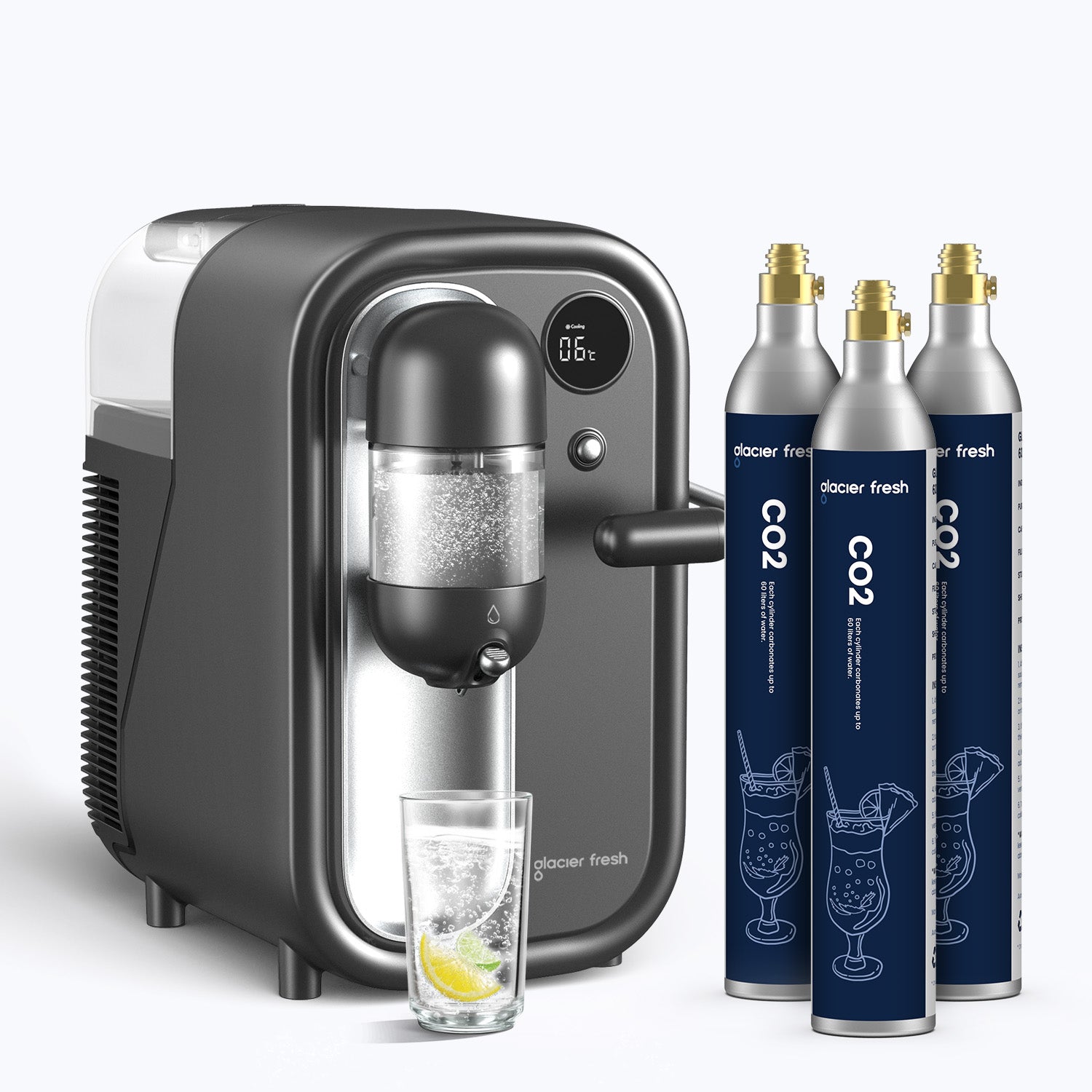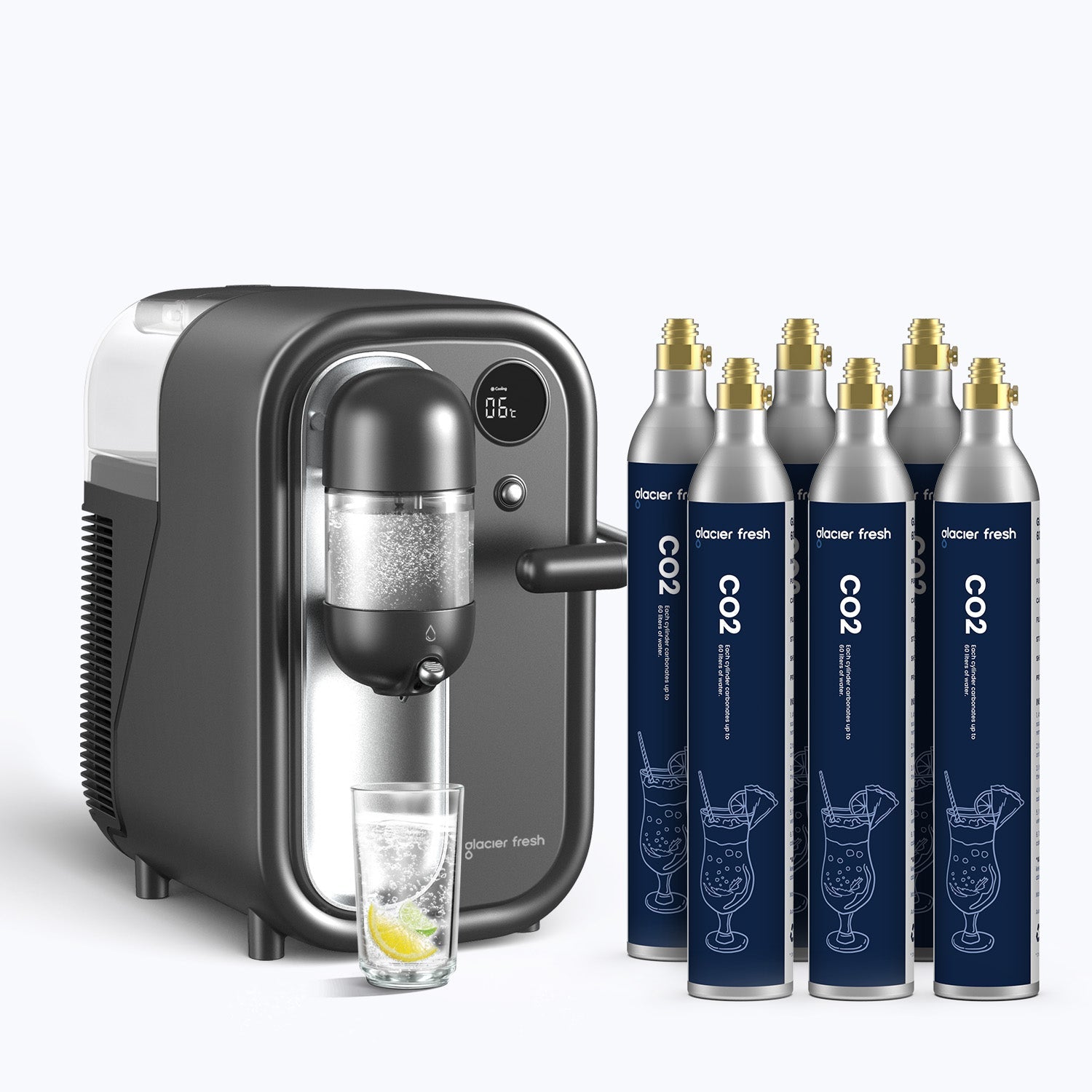 Free Shipping
On all orders
30-Day Return
No worries guarantee
One Year Warranty
We got you covered
Free Shipping
On all orders
30-Day Return
No worries guarantee
One Year Warranty
We got you covered
Soda Machine for Home Made by Glacier Fresh
Instant-Cooling Sparkling Water Maker
Use the Coupon Code: SODA01, Get Extra 10% OFF
Meet USA's First Cold Soda Maker!
Make cold seltzer water in seconds! Easy one-hand operation, just press the rocker, then it will fizz, and pour! A glass of refreshing ice-cold soda water is complete
Extensive compatibility:
The Sparkin™ Cold Soda Maker uses a standard 60L threaded gas canister and is compatible with SodaStream, sodasense, and other brands of 60L threaded gas canisters
Dimensions:
(L*W*H) 14.5in*9.4in*14.7in
A free cocktail/mocktail recipe e-book included
Don't take our word for it!
@kellytowart
No ice is needed, ever! The fizz is beyond my expectations.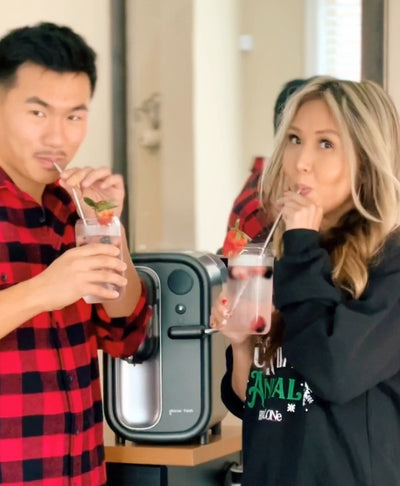 @linacapturelife
I can make the sparkling water the way I want it. I loved the freedom to make my own fizzy drinks!
@lullabiesandlouboutins
I can make different healthy fruity drinks, so convenient.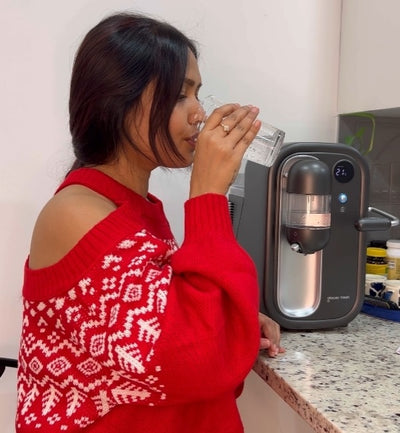 @missfashioncupid
My hydration goals are easier than before since I got Sparkin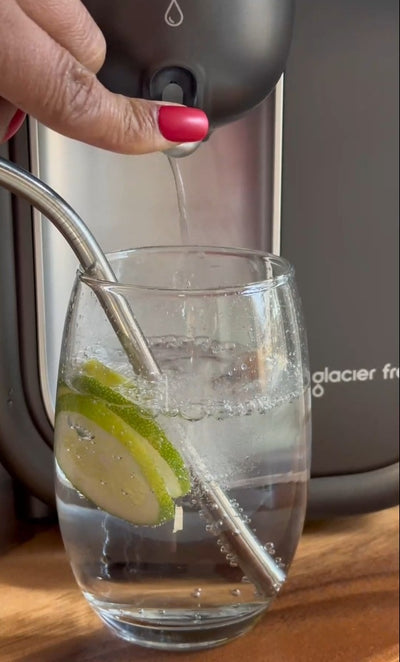 Linda K.
As a busy mom I can serve my family great drinks with this product.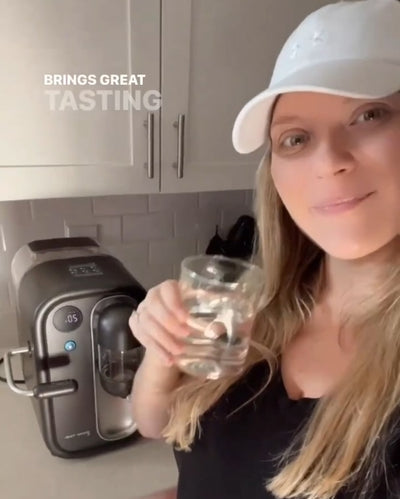 @mylifedailyblog
A must have in every kitchen. Sparkin is quick, easy and refreshing.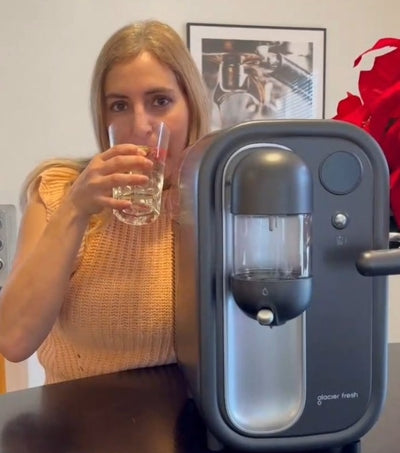 Elena
A sip of fresh cold seltzer is how I love to start the day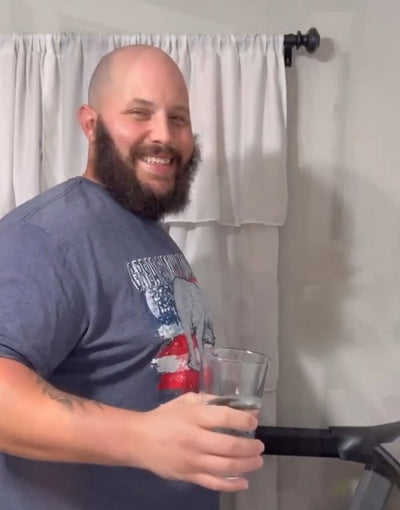 @jcuccionilli
I love to use sparkin at home, and it encourages me to drink more water everyday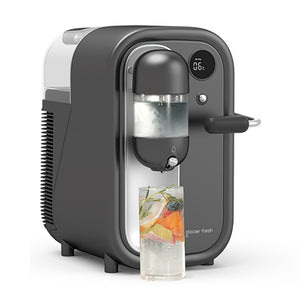 SPARKIN COLD SODA MAKER
A top-tier soda maker with cooling function and added functionality. Sleek and convenient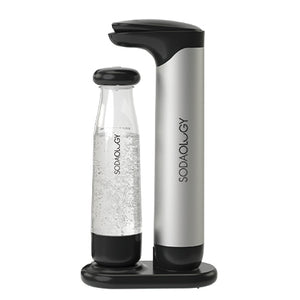 SODAOLOGY SODA MAKER
A compact and affordable soda maker that is unique in design and functionality.
READY TO TRY SPARKIN?
Give it a try with 30-days worry-free purchase protection