Made from Activated Carbon Extracted from Sri Lanka's Finest Coconut Shells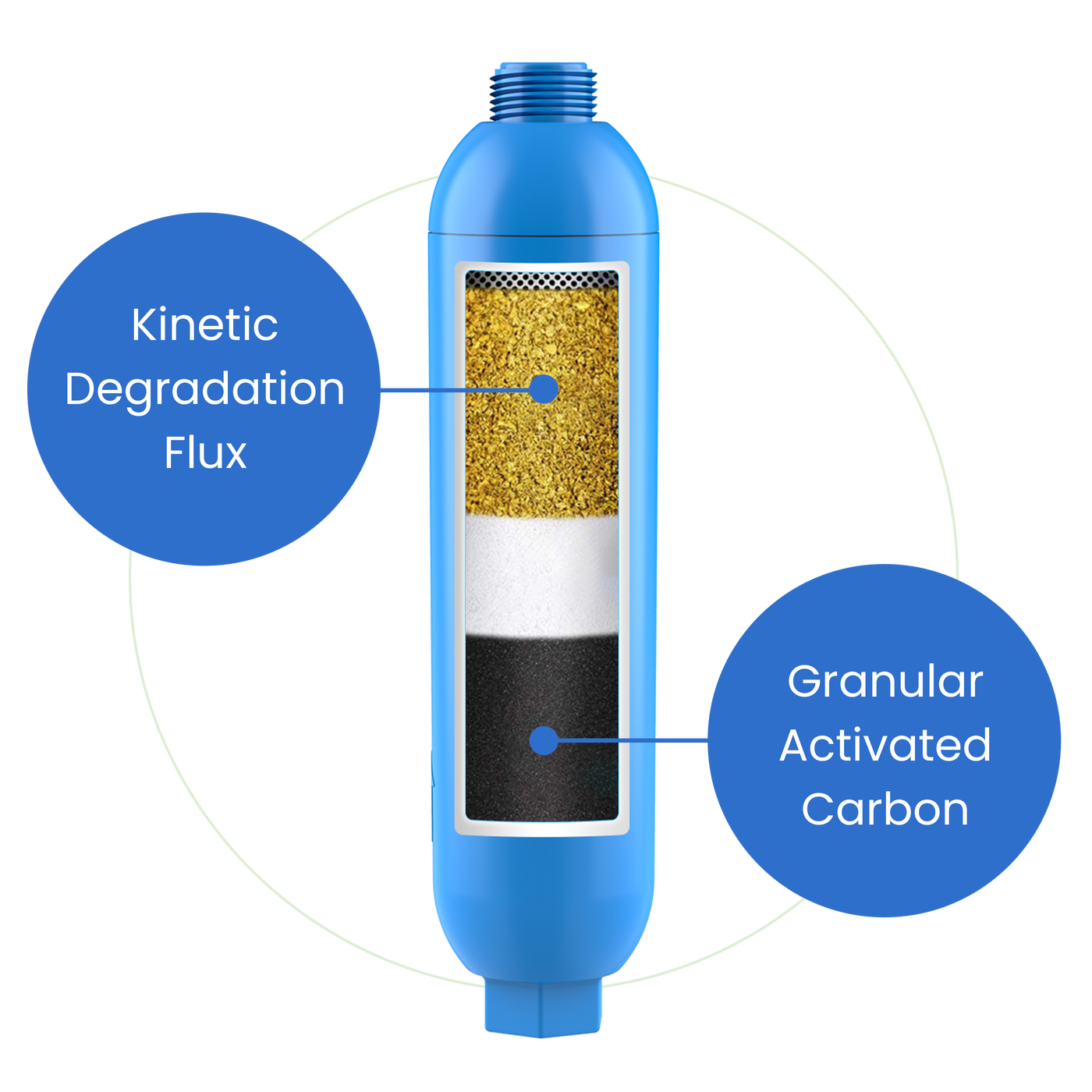 Multi-Stage Filtration Technology
Lead-free, BPA-free, Glacier Fresh RV filter uses selected Granular Activated Carbon (GAC) and Kinetic Degradation Flux (KDF). It can effectively reduce fluoride to protect your teeth, bones, and digestive system.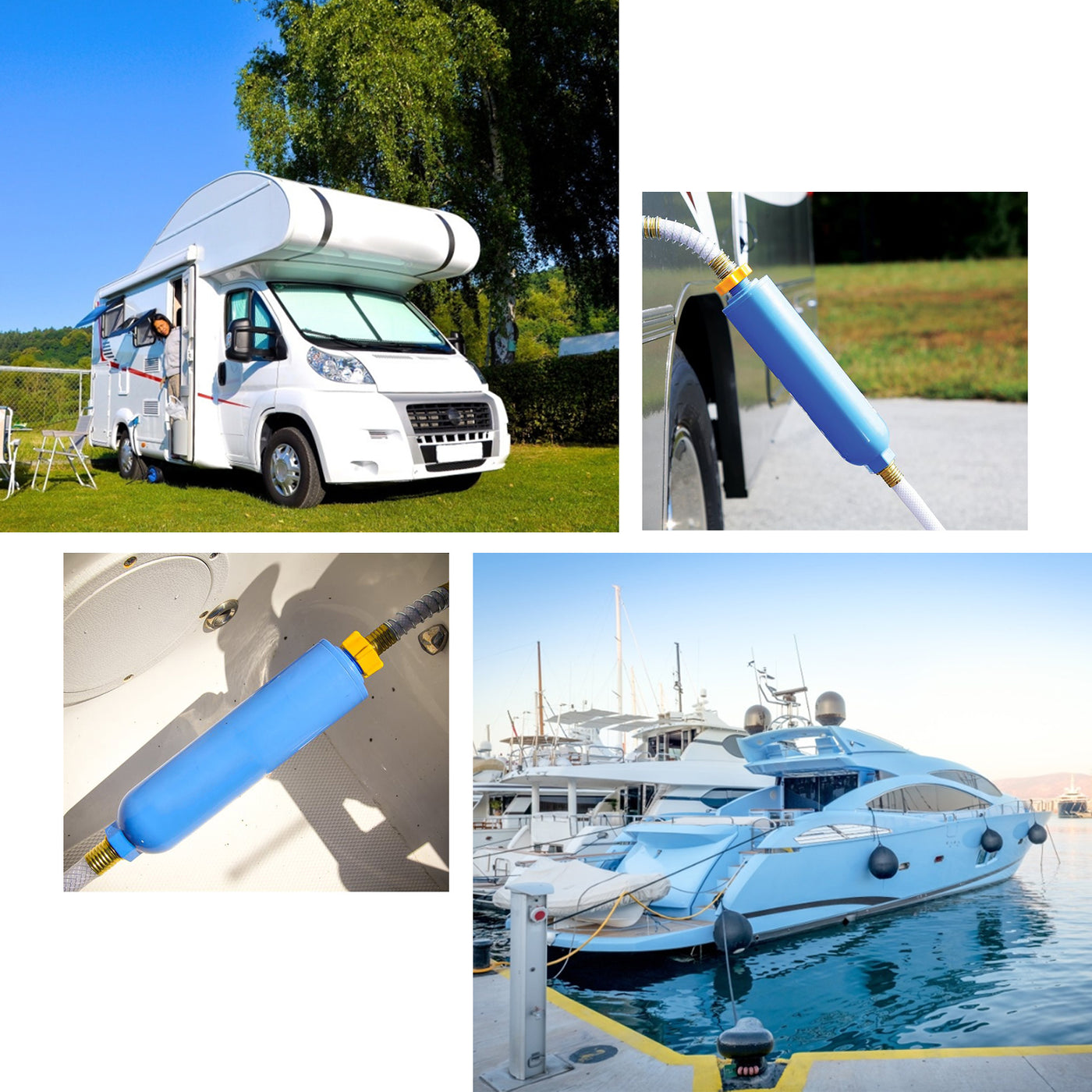 Multiple Uses
The hose filter can be attached to any standard water hose for safe drinking water. Great for RVs, boats, campers, pets, gardening, chores, pools, pets, the spa, and much more.
Step 1
Connect the filter to the flexible hose.
Step 2
The flexible hose is linked to the faucet.
Step 3
Connect the water pipe to the other side of the filter, the installation is complete.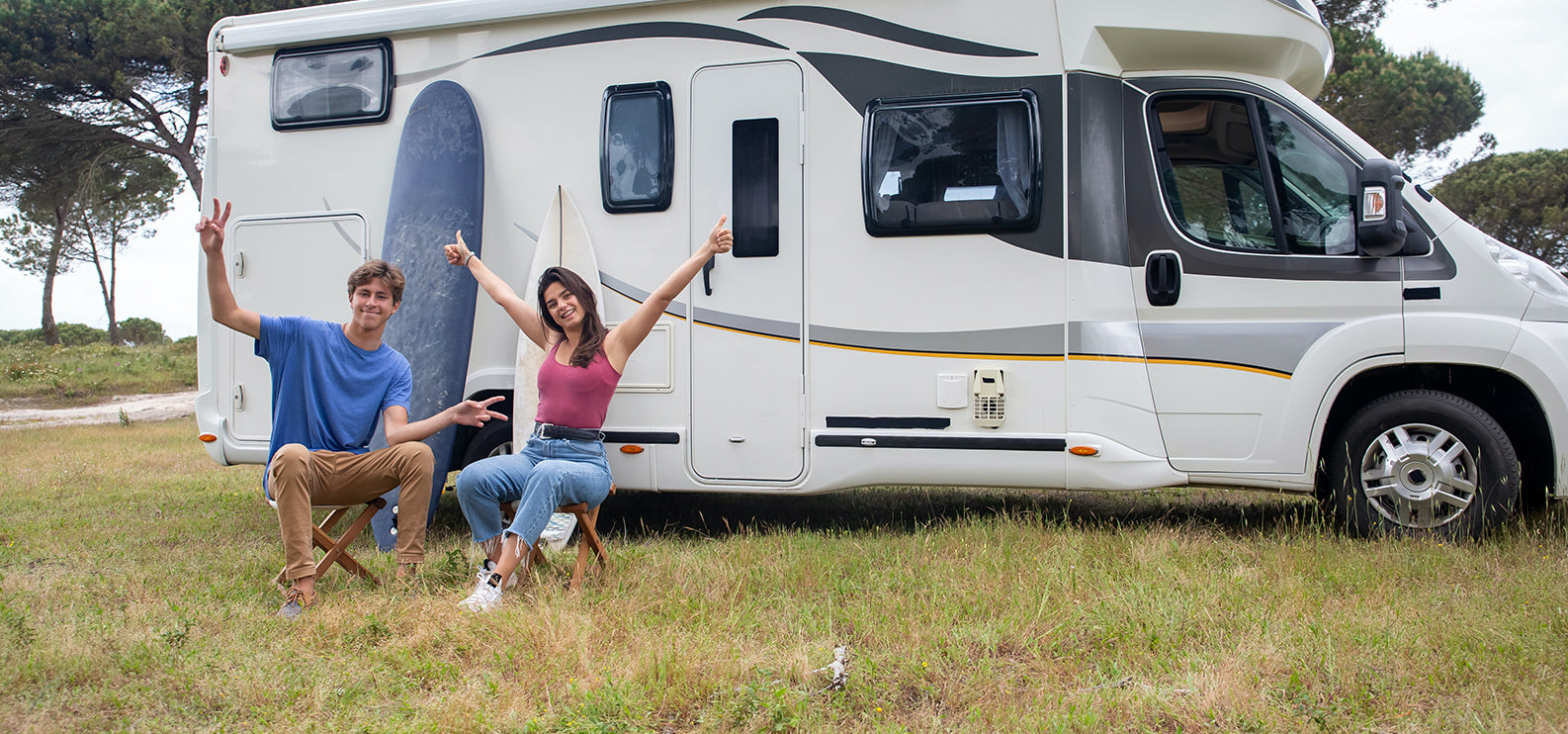 ★★★★★
Got these to use for the hose that waters the livestock. So many mineral deficiencies due to well water being "hard". Since in use, the animals drink more water and require fewer minerals.
Mark