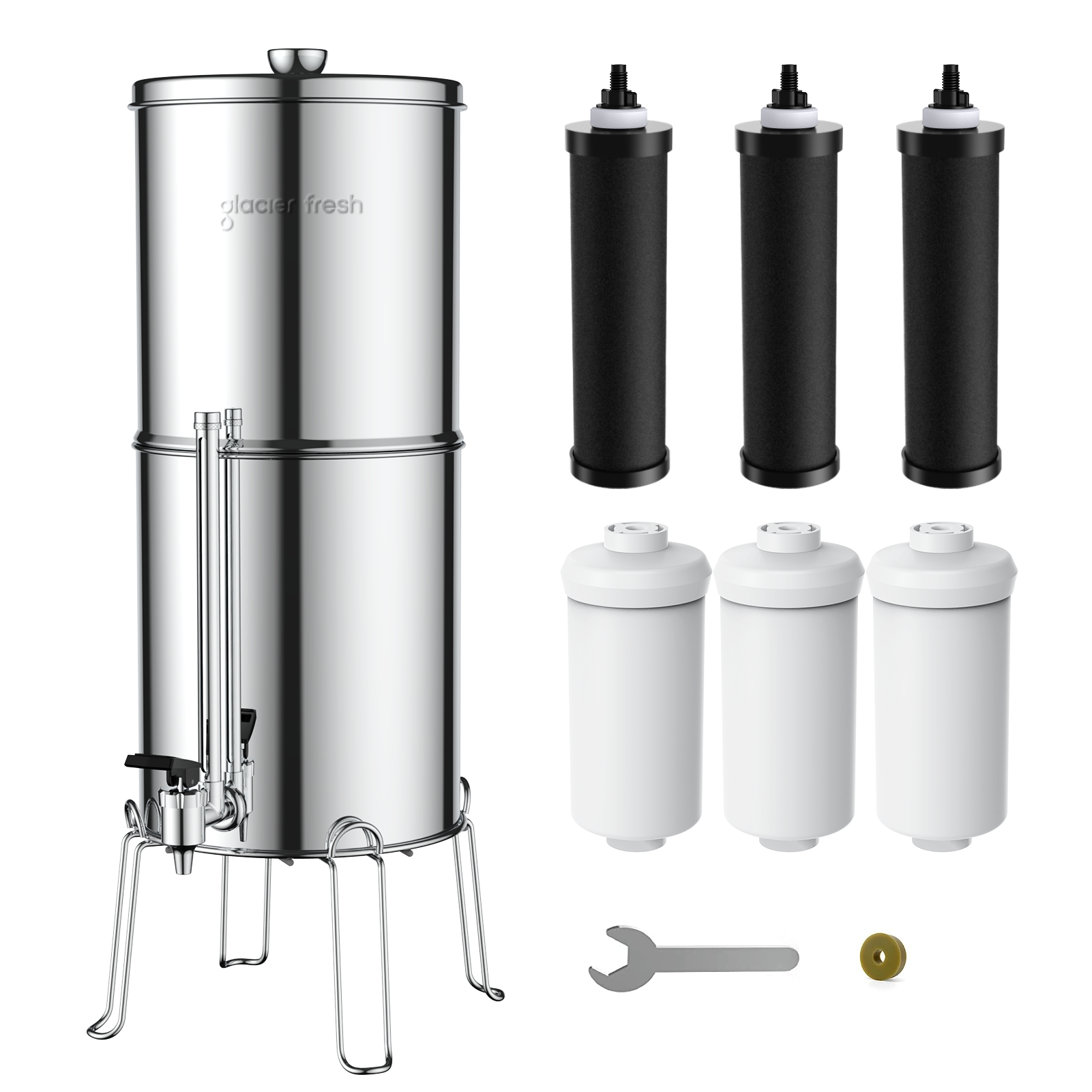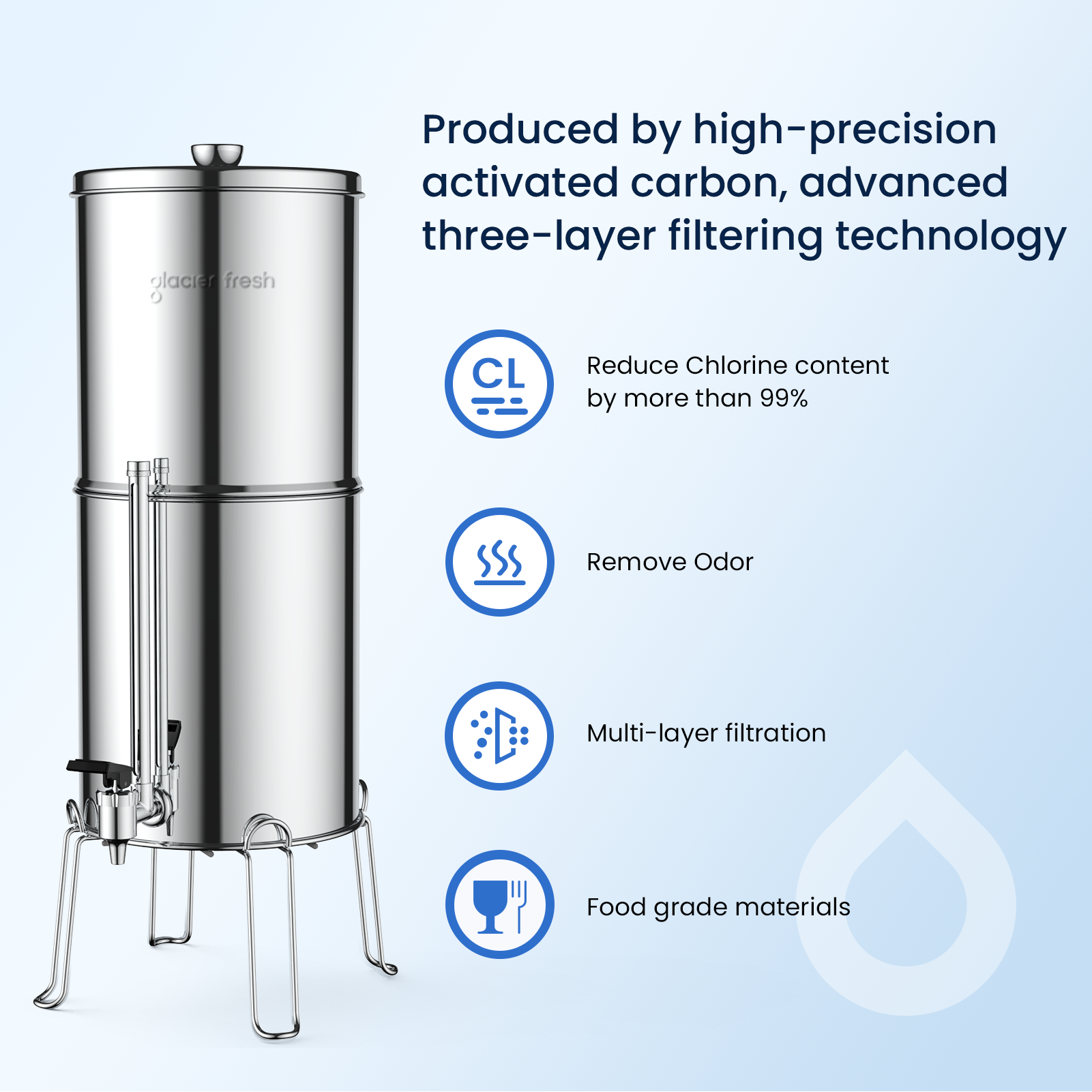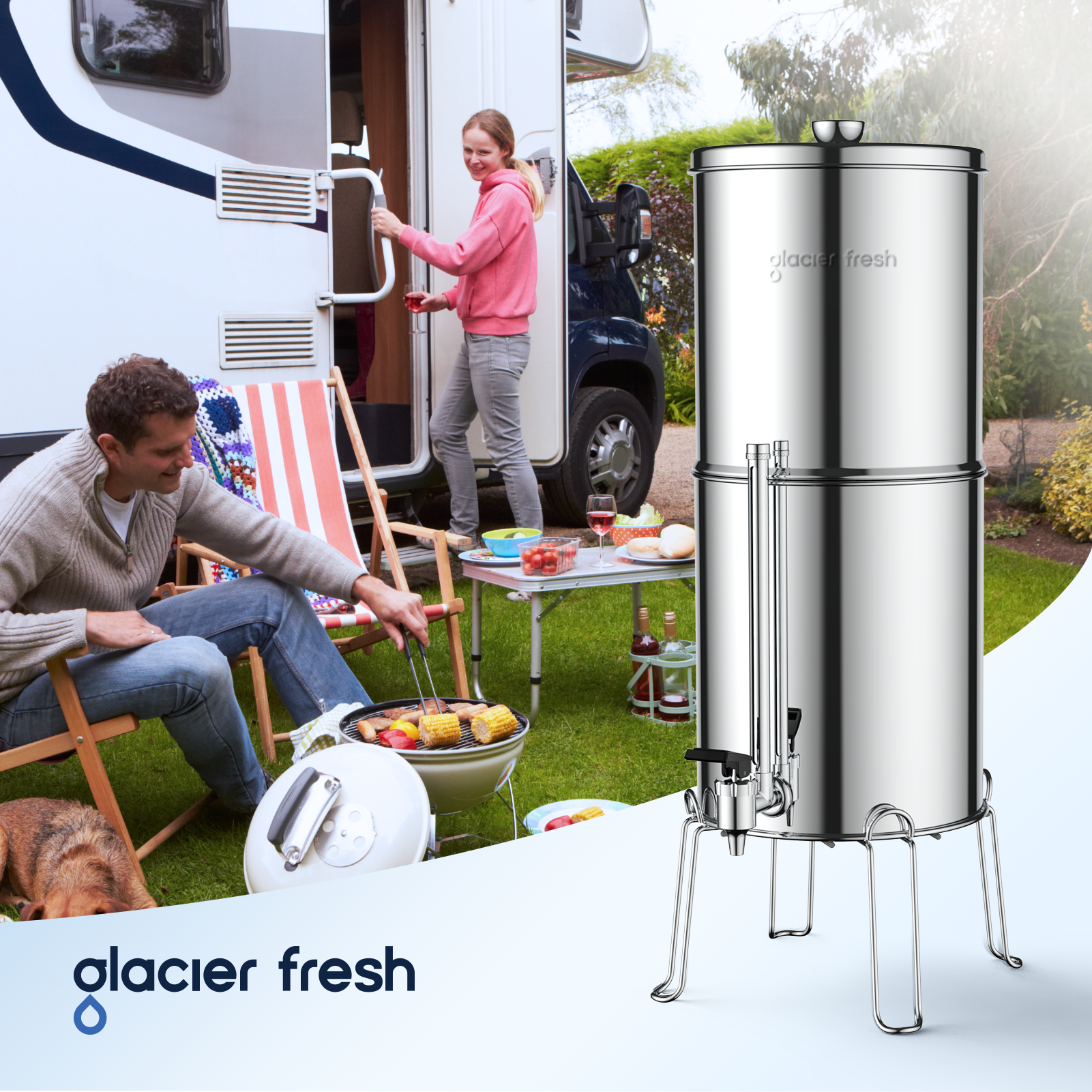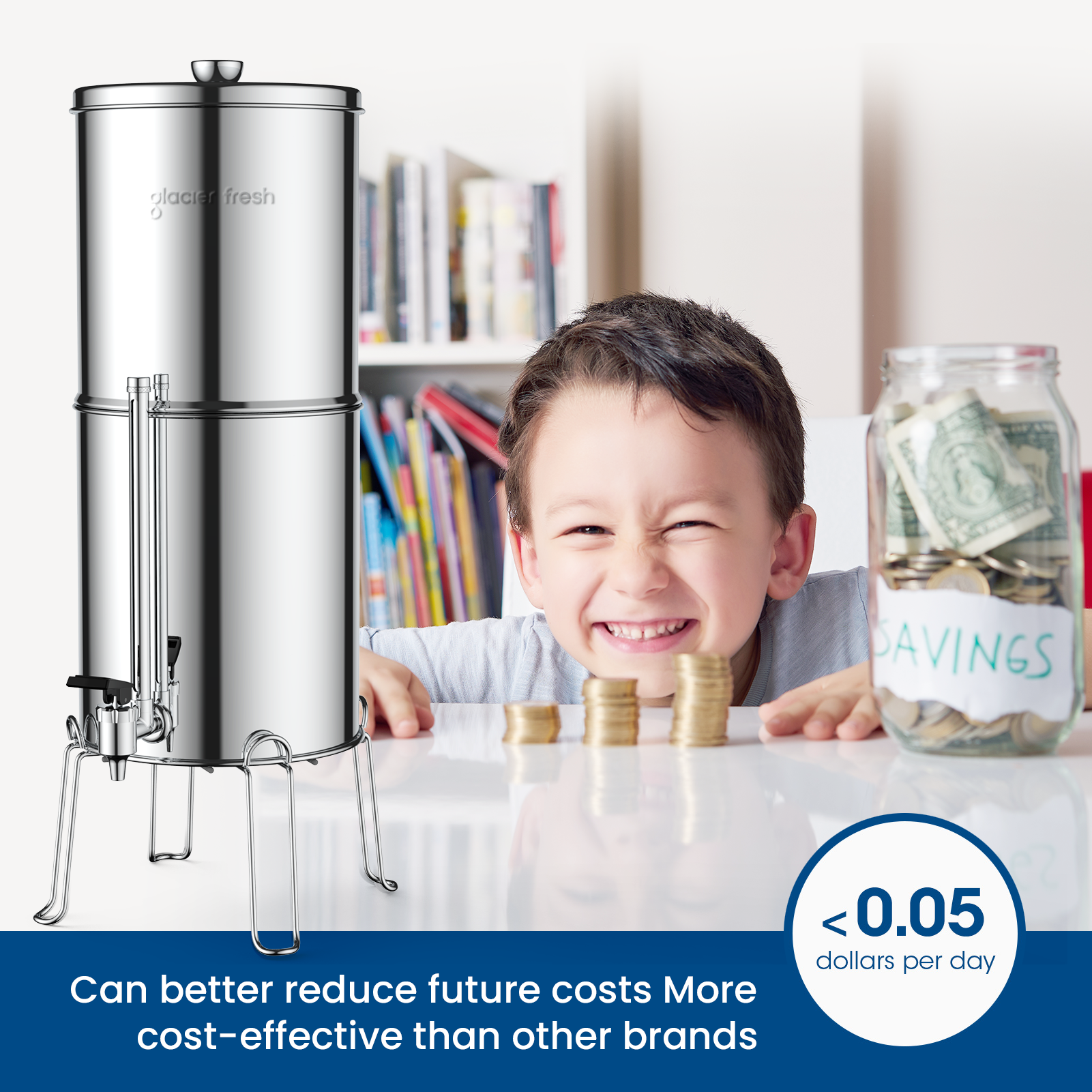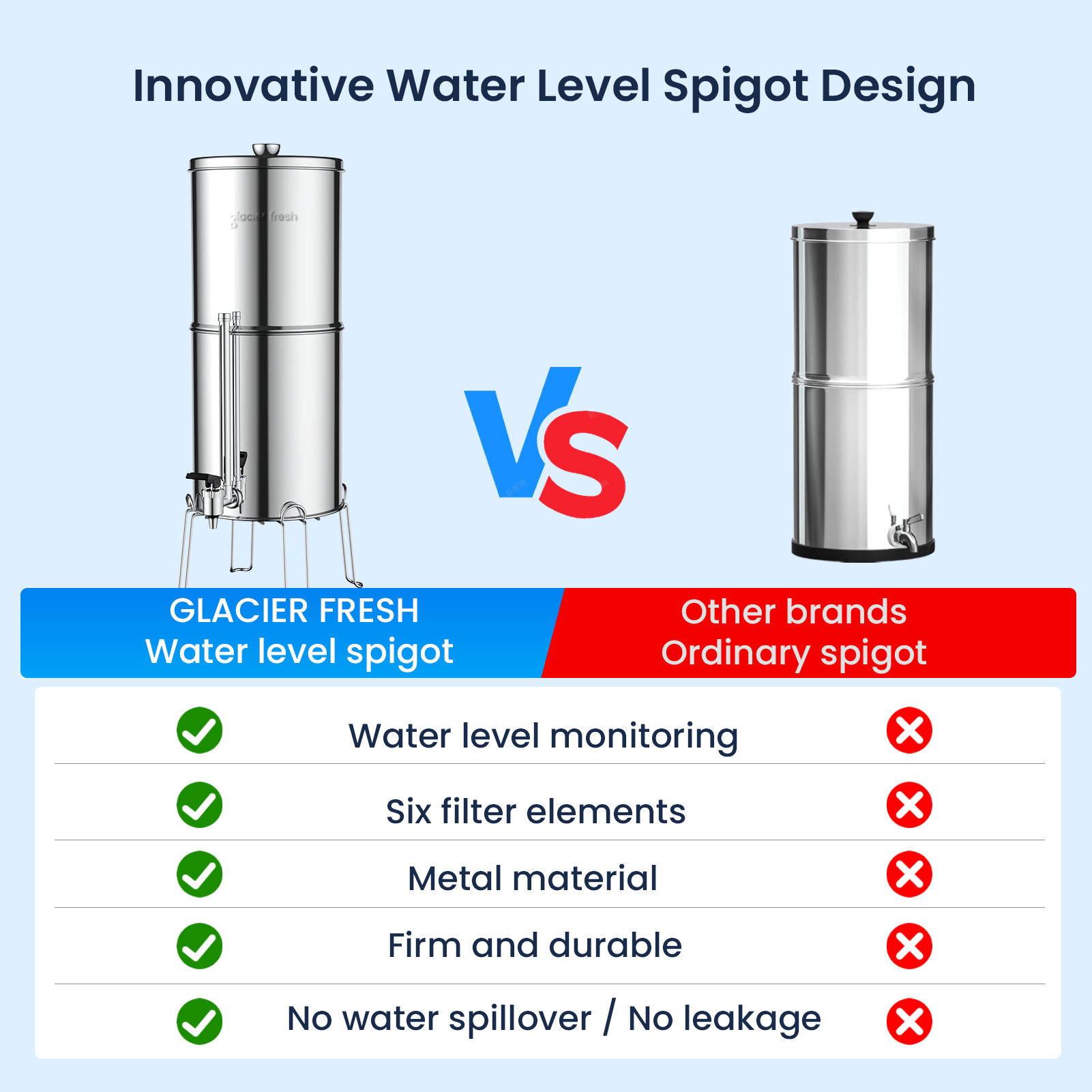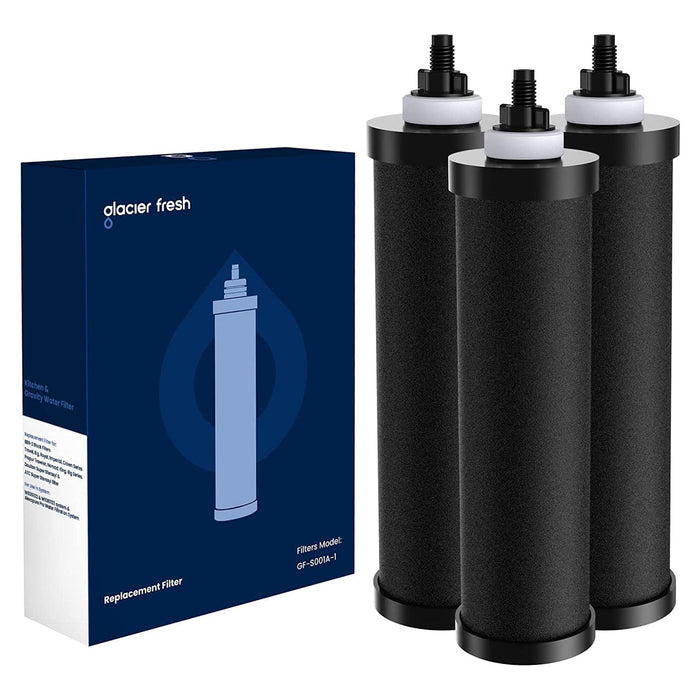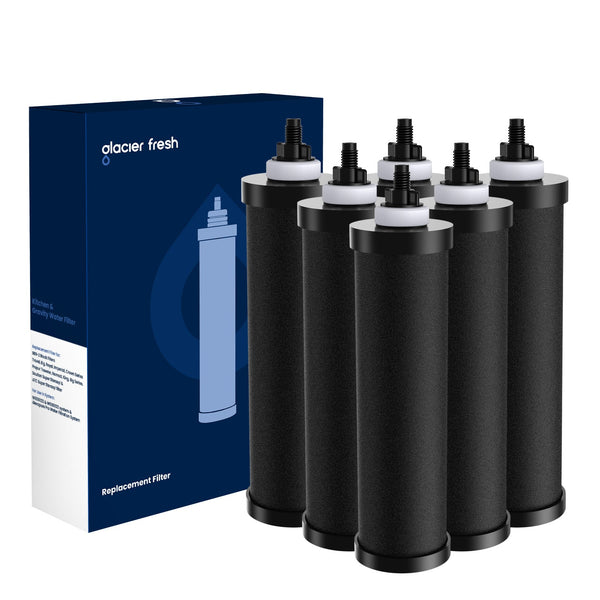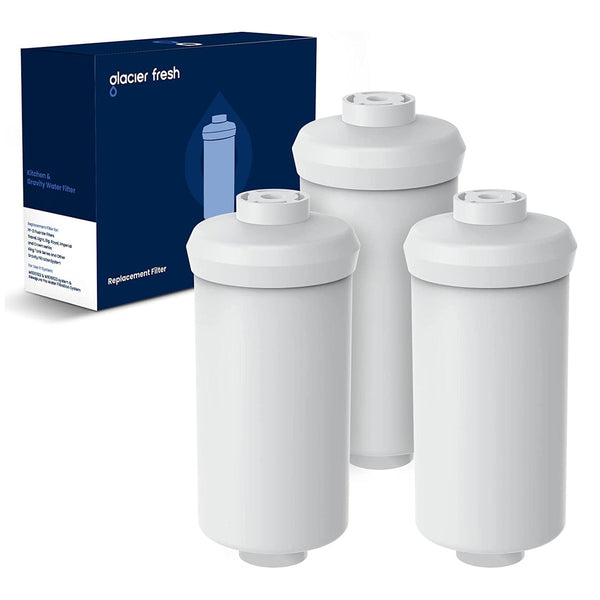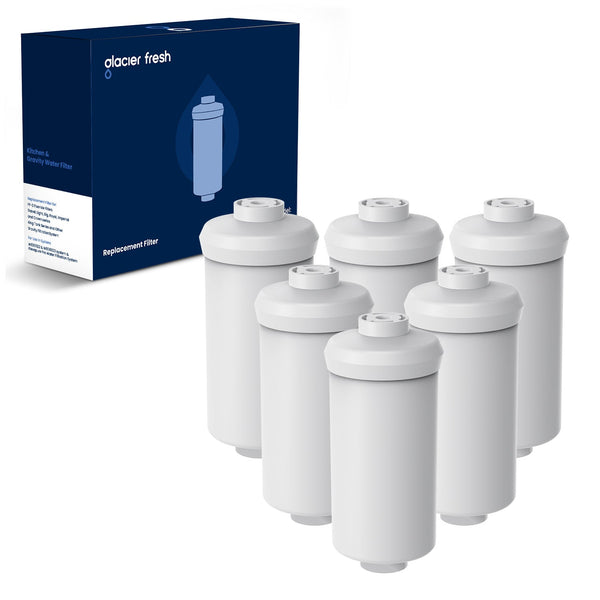 Glacier Fresh Gravity-fed Water Filter System, 3G Stainless-Steel System with 6 Filters, Metal Water Level Spigot, and Stand
You can use the Coupon Code: DPCUT , Get Extra 10% OFF
• Glacierfresh Gravity Filter One-Piece Stainless Steel Precision Casting Process
• Equipped with 6 water filters, More adequate filtration, longer service life. and Easily Save $100+
• Monitor Water-Level In Real Time With Visual Spigot
• Flat Surface Treatment Ensures No Leakages
• We use Ag+ mixed with activated carbon can effectively inhibit the growth of bacteria and prevent mildew
Quantity:
3Gallon Capacity ( Activated carbon filter*3 + Fluorine filter*3 )
Glacierfresh gravity water filter system retains an optimal flow rate of approx 4 gallons per hour, which means you don't have to wait clean & fresh water for a long time.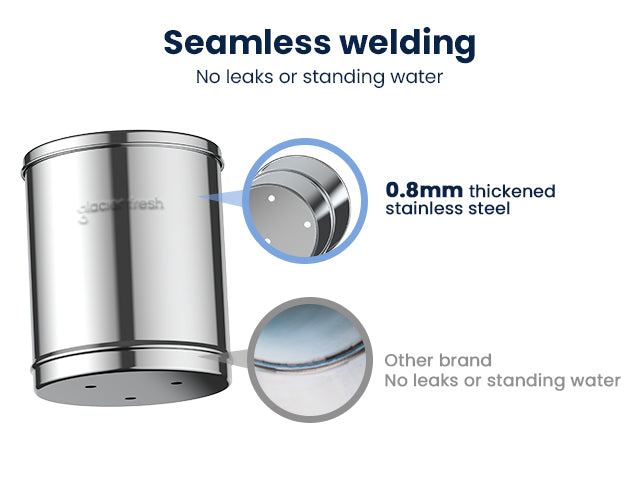 Rugged and Durable Material
Upgrade your drinking water experience with the Glacier Fresh gravity-fed water filter system. This filtration system is carefully crafted through 18 precise processes, ensuring the highest level of quality and durability. The system is made of 0.8 mm thick highly polished 304 stainless steel, while also guaranteeing longevity and reliability.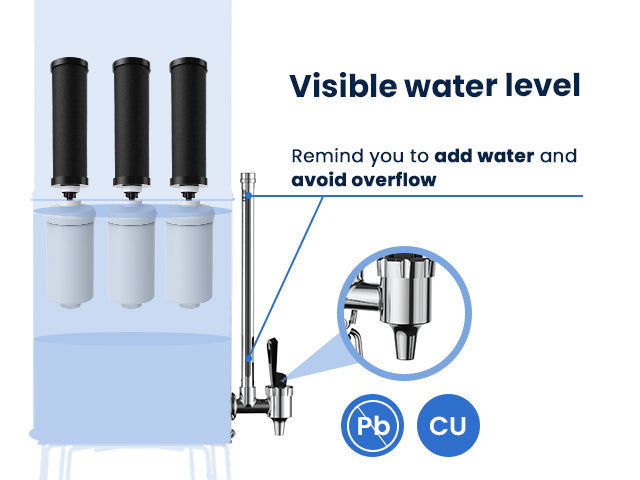 Real-Time Water Level Monitoring
The red floating ball floats with the water level allowing you to monitor the water level in real time. Reminds you to add water in time, without zero risk of overflowing.

Unlike competing plastic spigots, the spigot in our gravity water filter is made of pure copper, ensuring durability and zero leakages. The adoption of only lead-free materials makes every drop safe and relieving.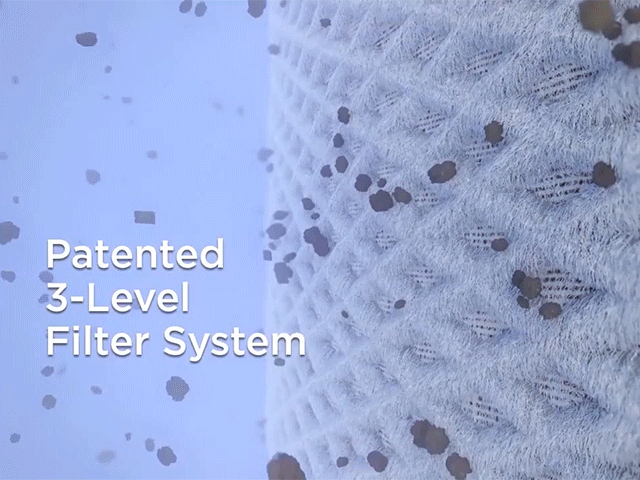 3-Stage High-Efficiency Filtration
The filter medium in this system is the natural coconut activated carbon, ensuring a better post-filtration taste, an initial 98% fluorine reduction rate, and a 98.95% residual chlorine reduction rate. It effectively reduces bad taste and odor, rust, sediment, heavy metals, spore cysts, and other harmful substances.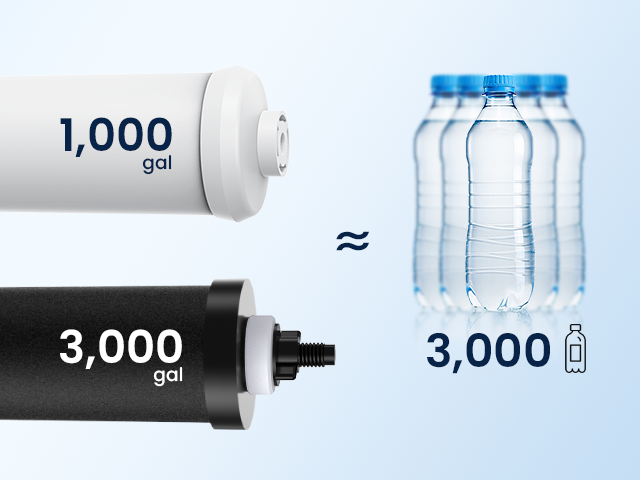 Extremely long life, ultimate filtration
Activated carbon filters have a life of 3000 gallons and reduce trihalomethanes, inorganic minerals, heavy metals, pharmaceuticals, pesticides, VOCs, rust, sludge, sediment

Fluorine filter with a life of 1000 gallons to effectively reduce fluoride and arsenic to adsorb fluoride, arsenic and other residual typical heavy metal ions.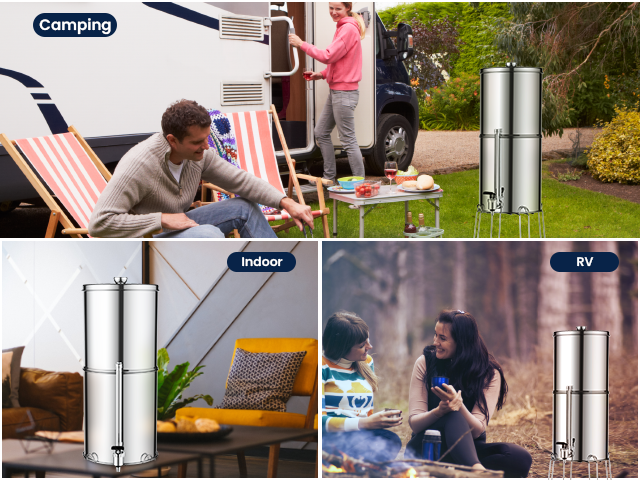 Multi-Usage Scenarios
The Glacier Fresh gravity-fed water filter system provides clean, refreshing drinking water whether you're camping, fishing, caravanning or living off-grid, indoors or out.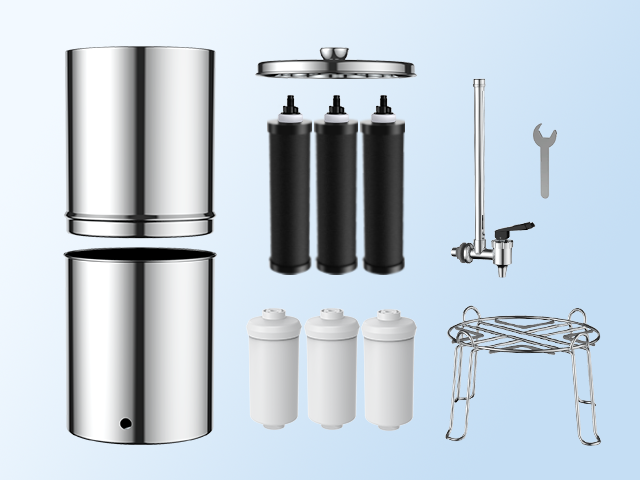 Comprehensive Accessories Set
Lids*1
Wrench*1
Upper filter tank*1
Lower water storage tank*1
Water level spigot*1
Non-slip stand*1
Activated carbon filter*3
Fluorine filter*3
Step 1
Remove the top section and old filters
Step 2
Priming the filters, turn the water on gently and let the water run for 2 gallon
Step 3
Attach rubber washers and nuts , then screw on the white filters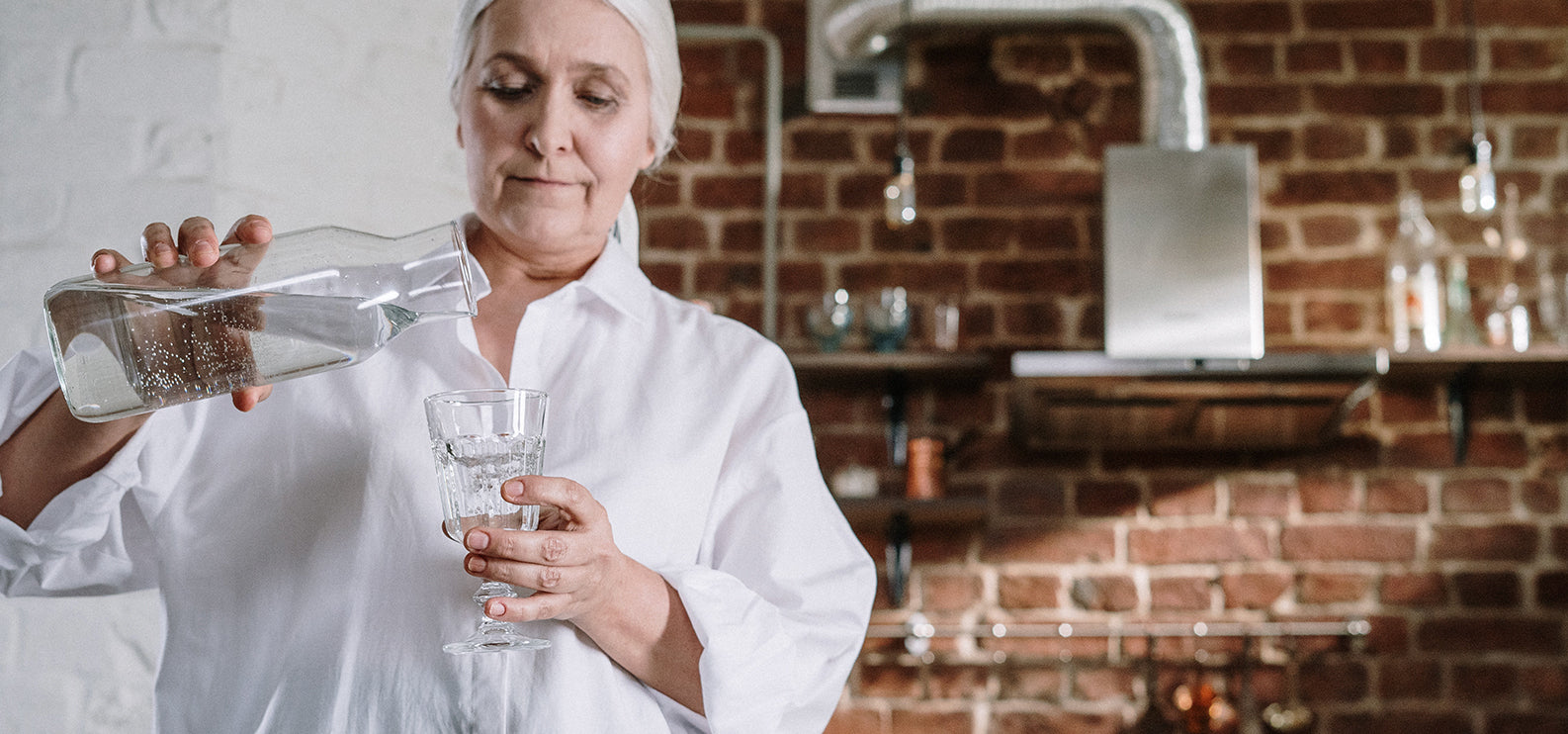 ★★★★★
The gravity water filter system is an outstanding performer. It was easy to set up following the directions provided, and it has performed very well from the beginning. We have operated the filter for about 2 weeks now, and so far it is performing as advertized.