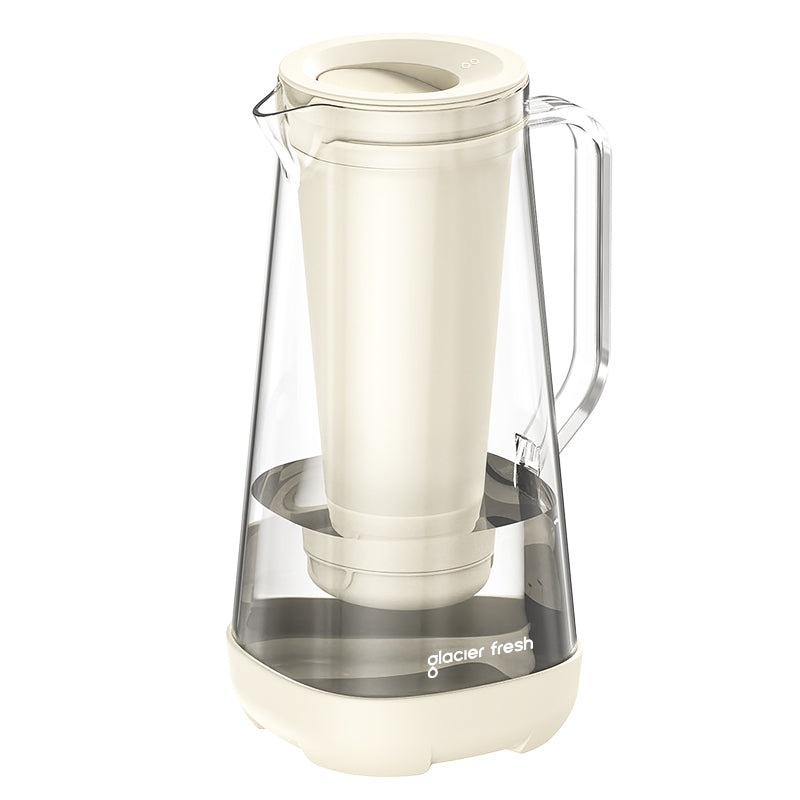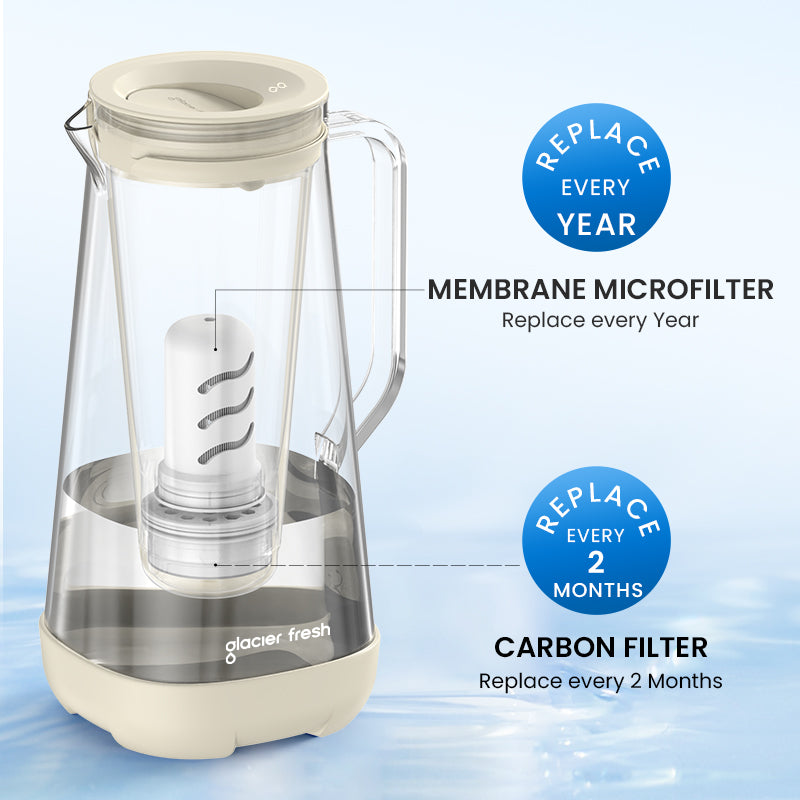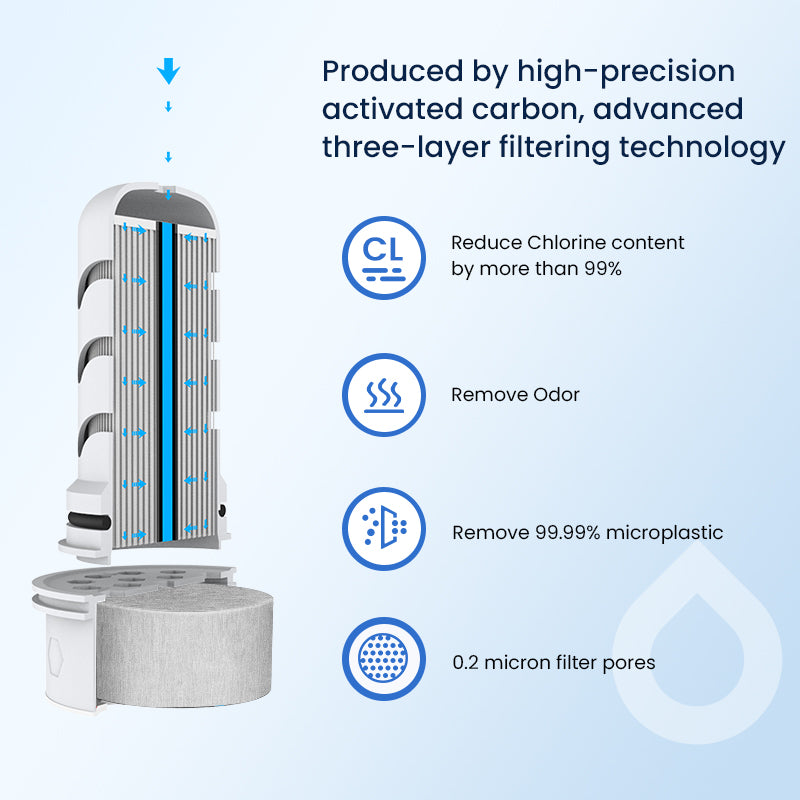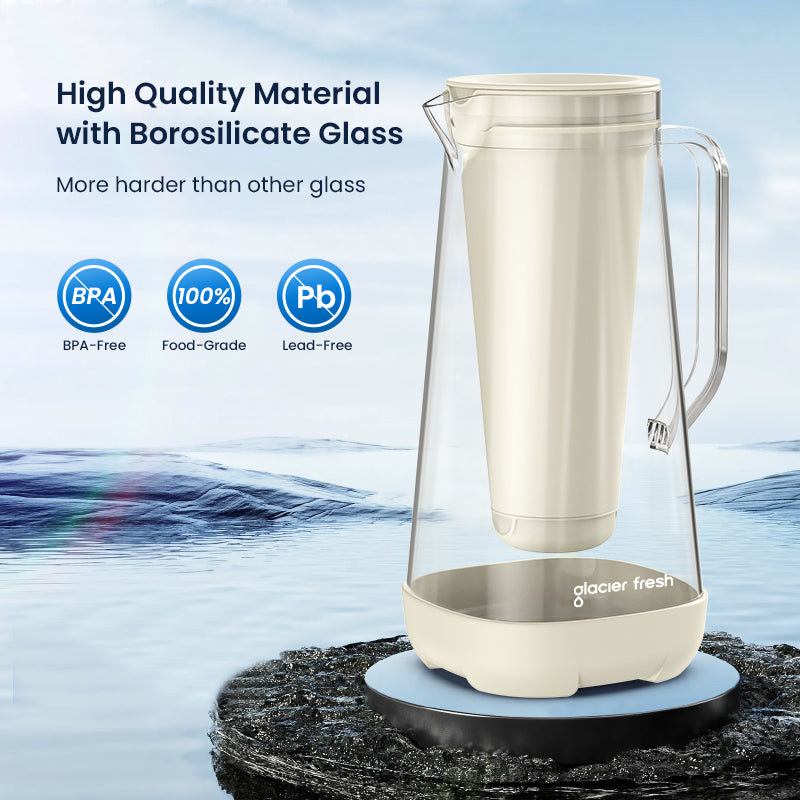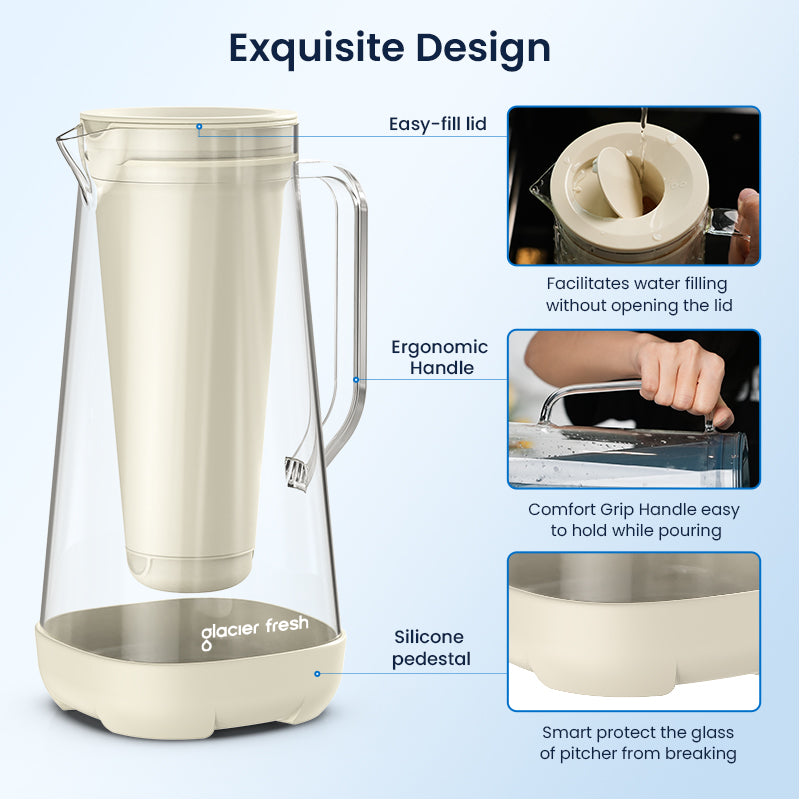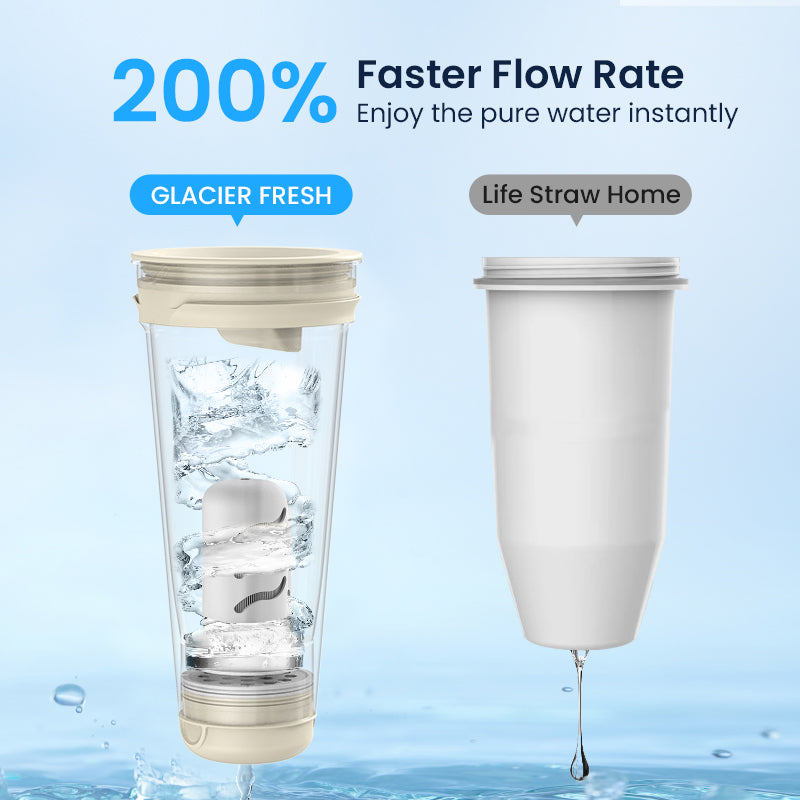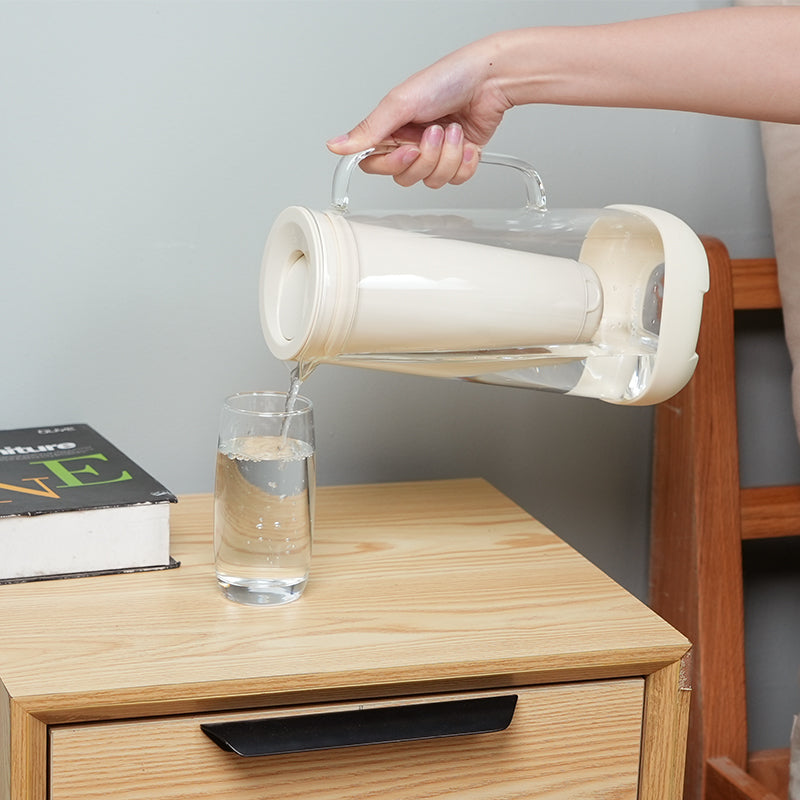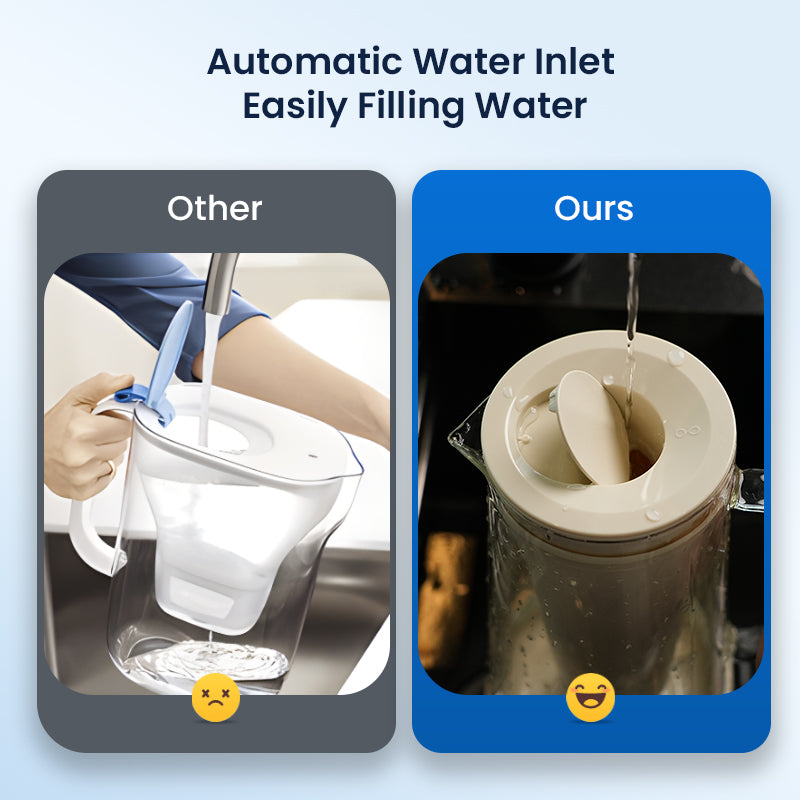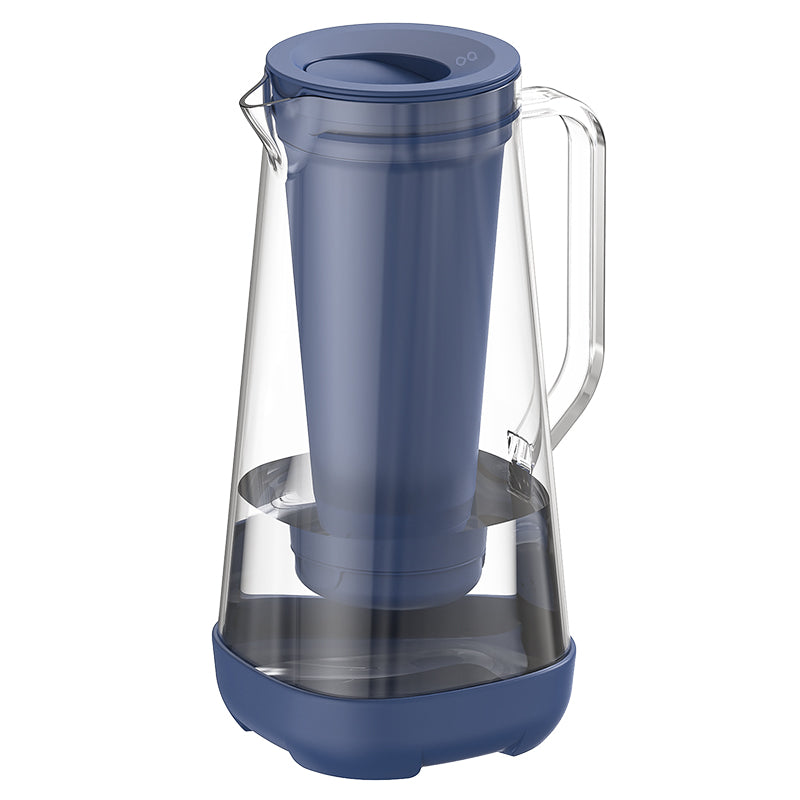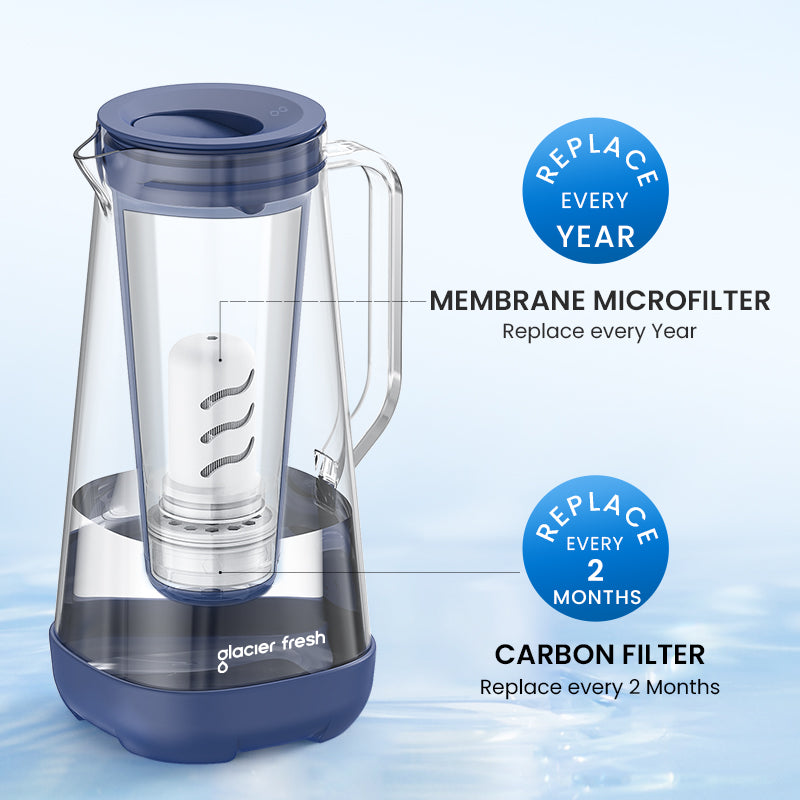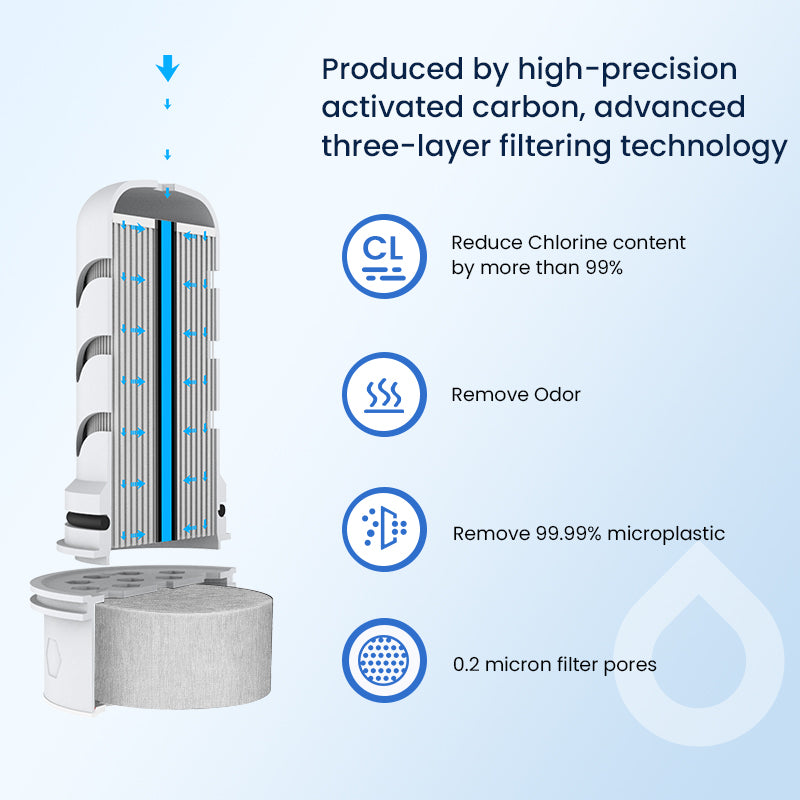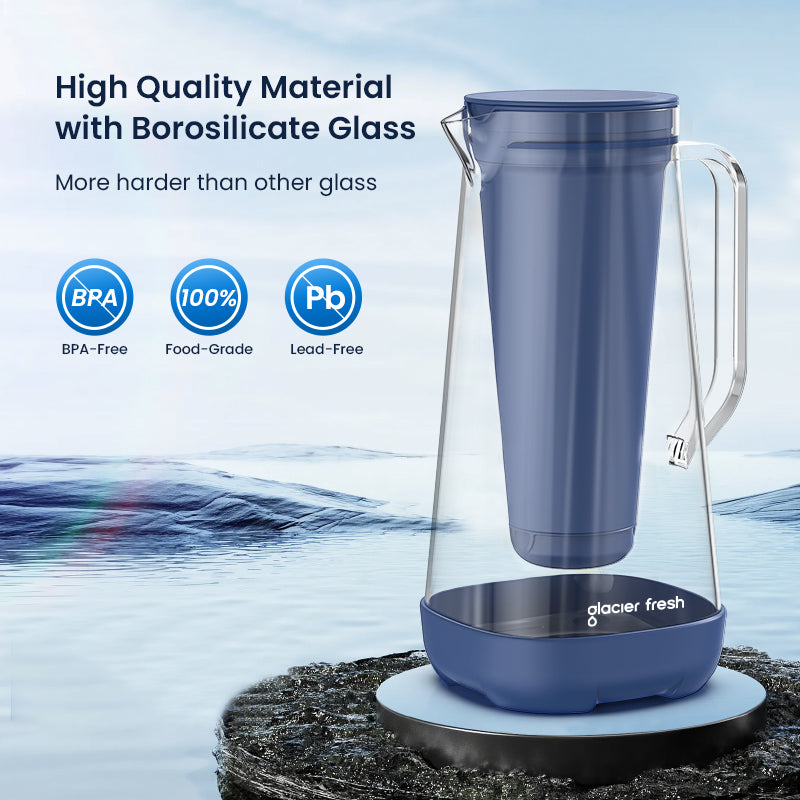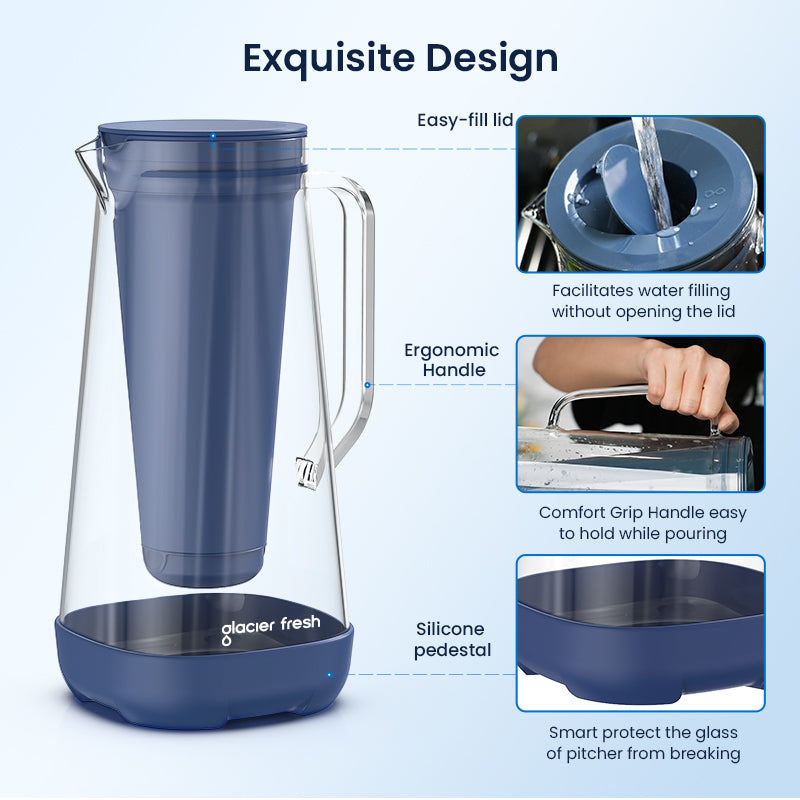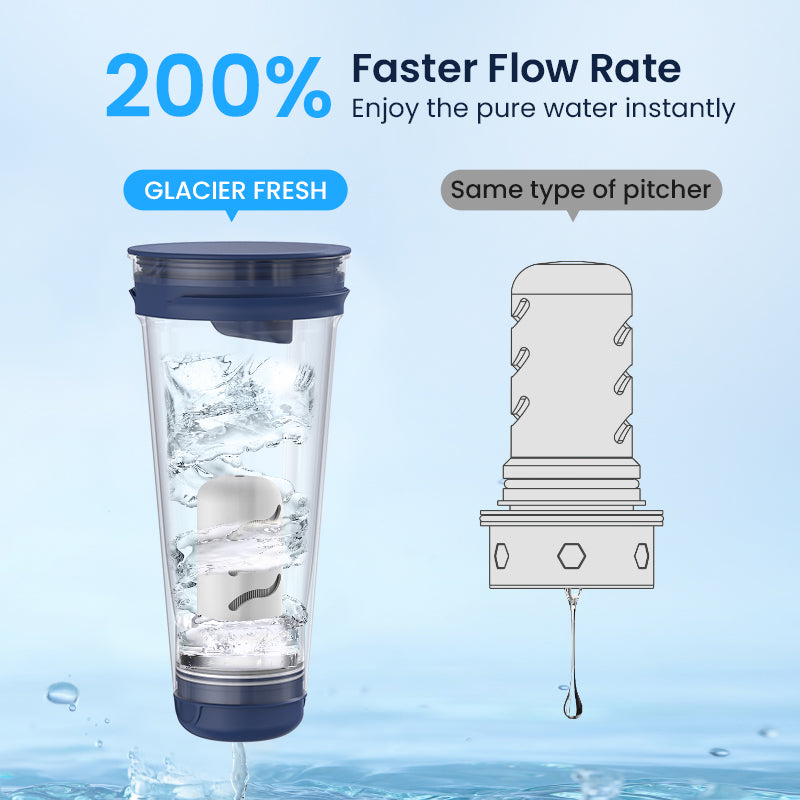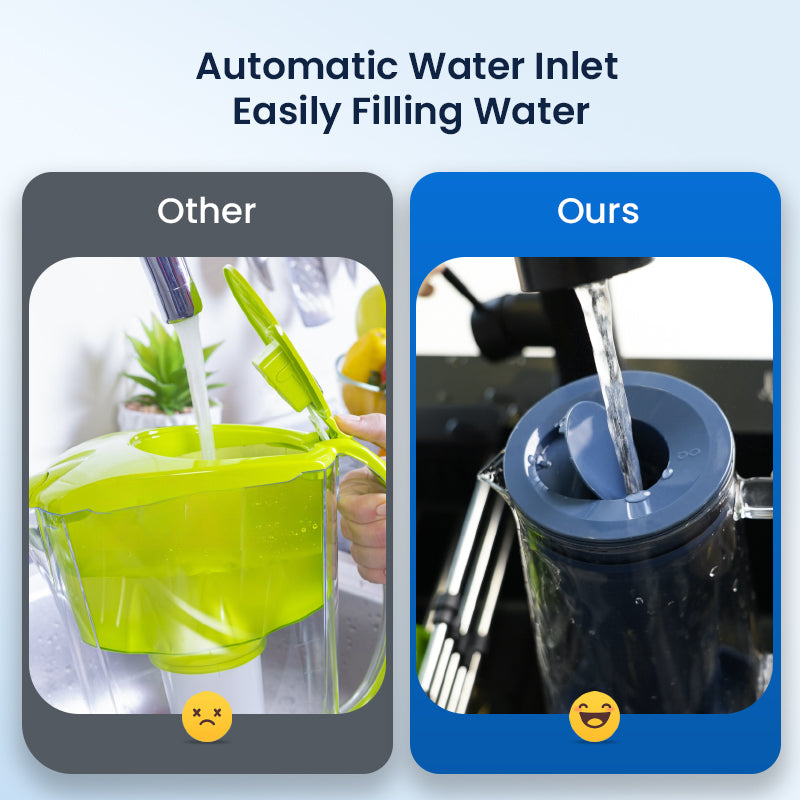 Glacierfresh Water Pitcher for Tap and Drinking Water with Membrane and Activated Filter
• Includes: Glass Pitcher, silicone base, Membrane microfilter and carbon filter
• Efficient Filtration, Reduces 99.9% of Chlorine. improves taste.
• Certified filtration performance, NSF42.
• 200% Faster Flow Rate.



Use this water pitcher to easily drink pure and safe tap water at home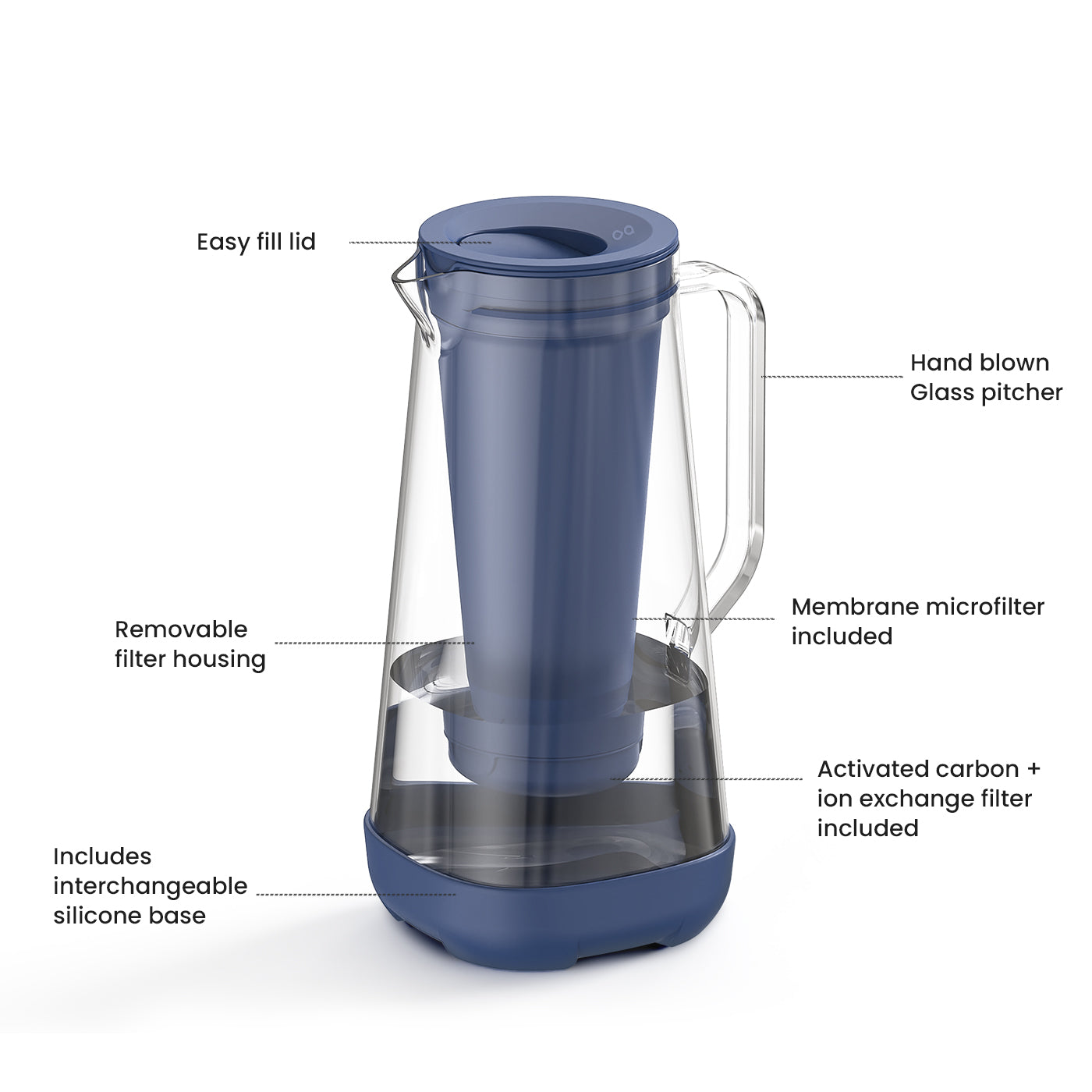 Stylish Appearance
The modern solid color design of the water filter jug, coupled with the 7-cup filtration capacity and compact body, is perfect for dormitories, homes or offices. When drinking water from the pitcher, you will enjoy the sweetness of the water and bring a happier mood to your family, friends.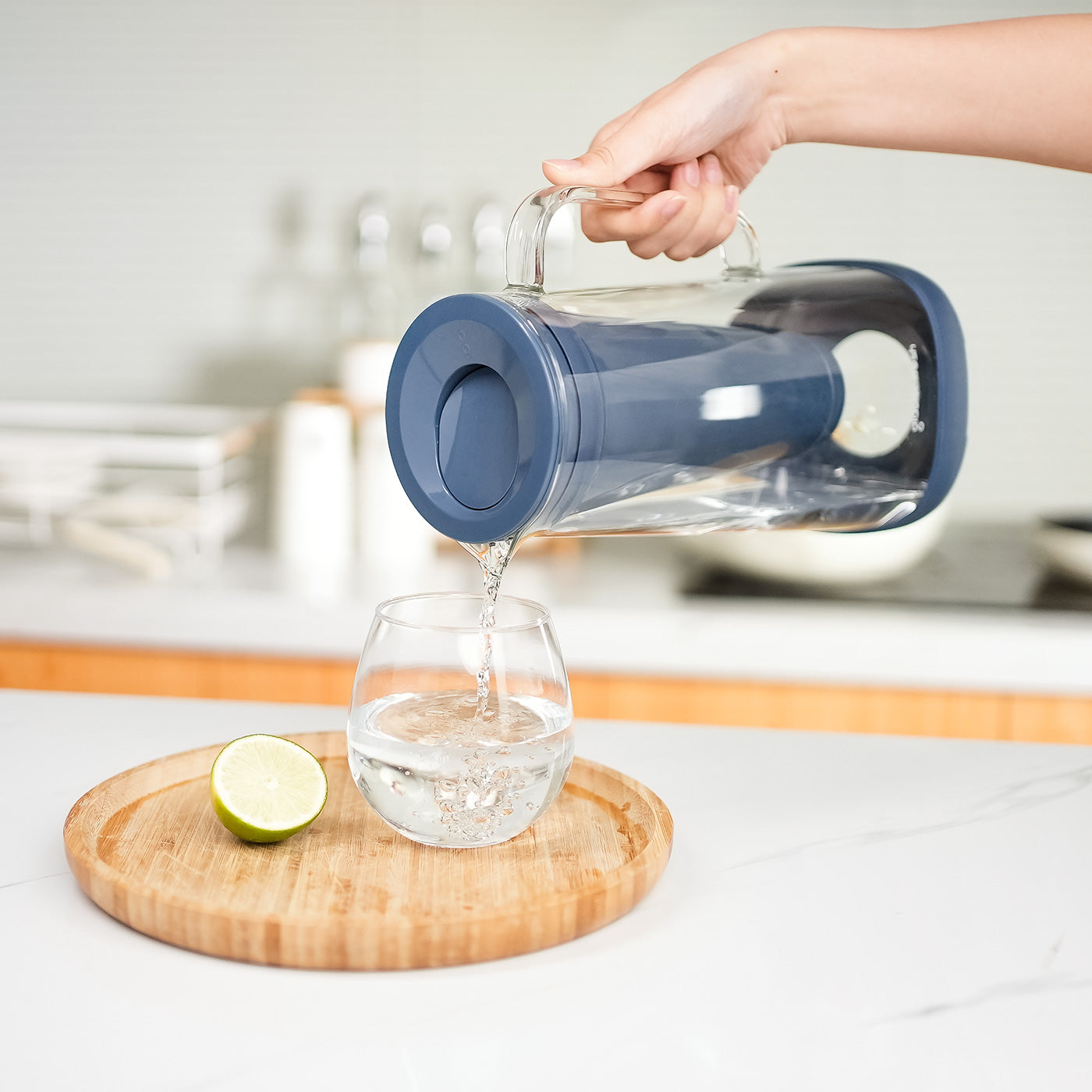 Ergonomic & Portable Design
Glacier fresh water pitcher is made of hand blown shatter-resistant glass, FDA food-grade compliant material. It has ergonomic handles, which can be easily operated by one hand for easy pouring. The design of the spout lid can help keep dust and other particles from getting into the pitcher.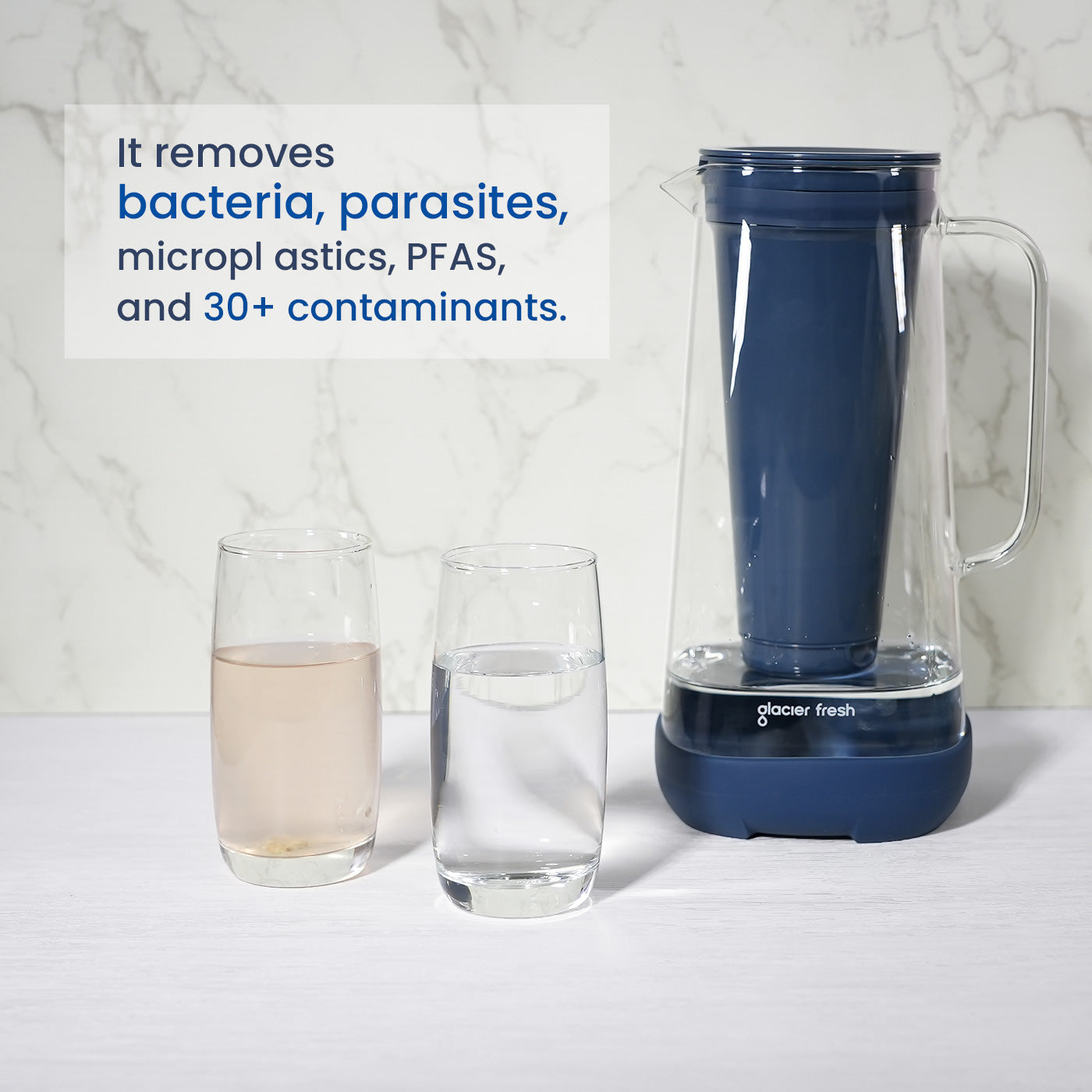 Excellent Filtration Performance
Glacierfresh pitcher water filter can help you solve water safety problems at a lower cost. This water filter uses 100% Sri Lanka-selected coconut shell carbon blocks with superb technology to produce filter materials with micropores of 0.2 microns to reduce 99% of chlorine and improve the smell and taste of your water by an independent laboratory test. Also, helps you remove impurities while retaining beneficial minerals.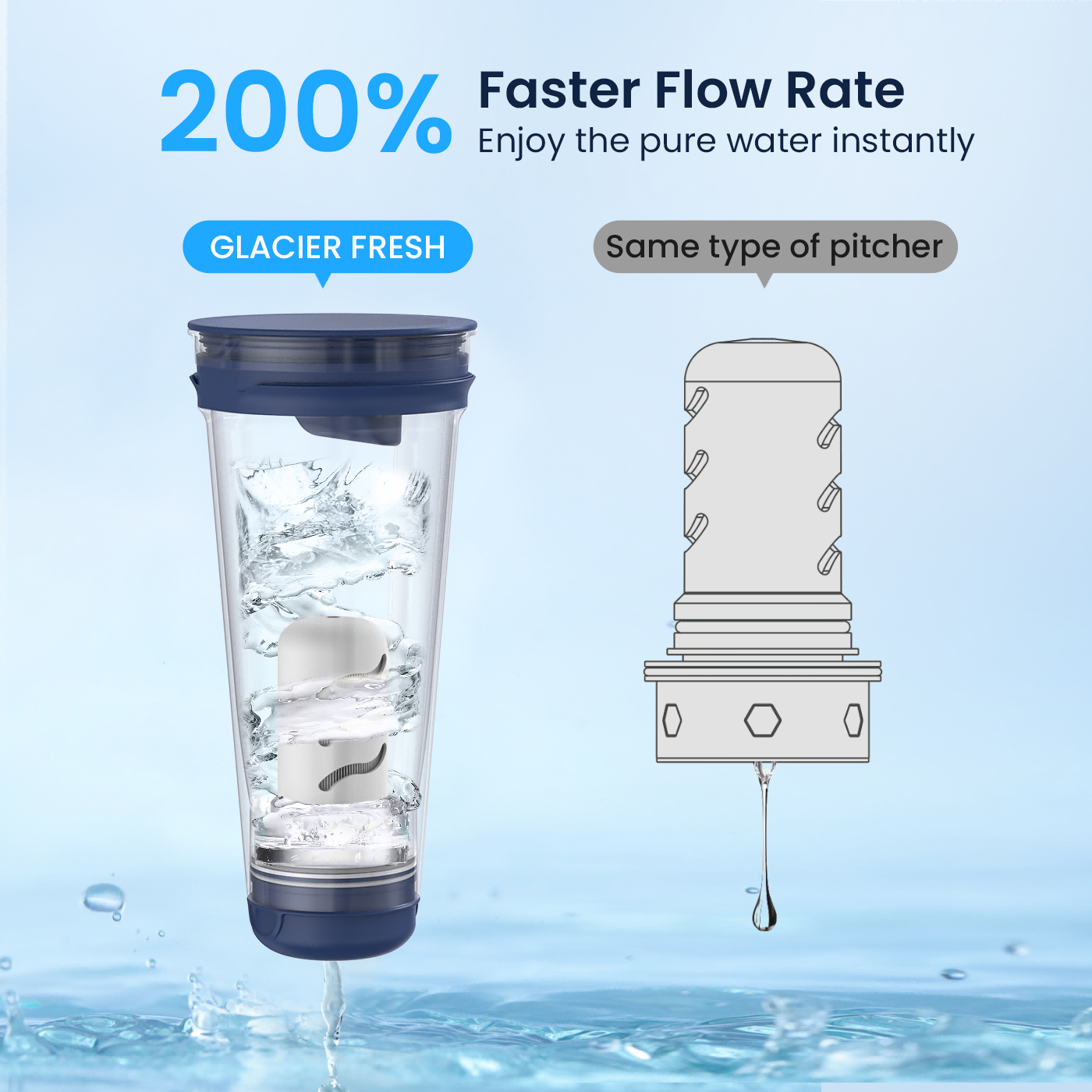 Extra Long Service Life
Changing your water filter regularly ensures that you have clear, refreshing, healthier, great-tasting water. Please replace your Membrane Micro filter after 1000 liters or 1 year. Replace Activated Carbon exchange filter after 150 liters or 2 months.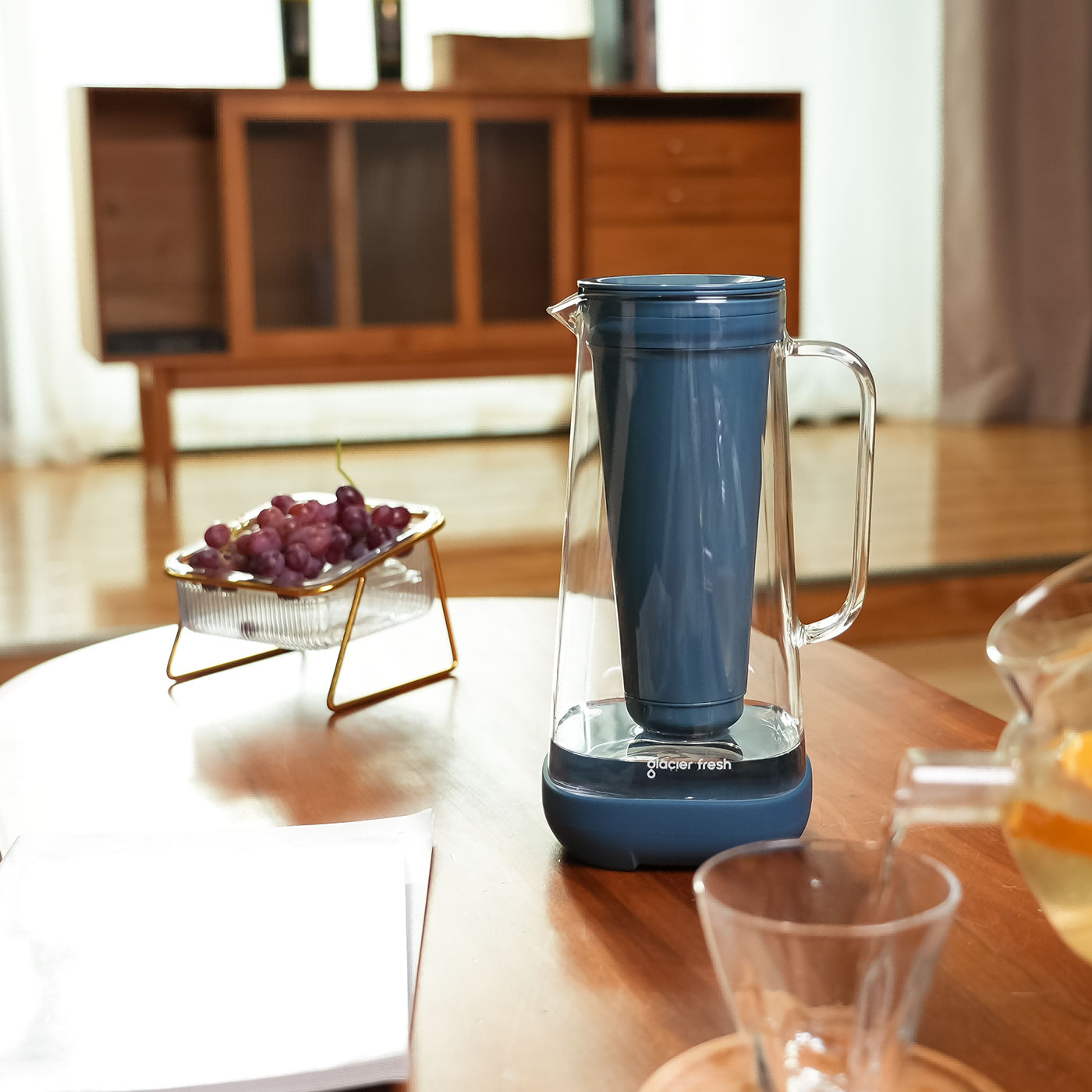 Wide Range of Application Scenarios
It can be used in offices, homes, hotels and apartments, etc. We ensure that the quality of our products passes, so that everyone can drink pure water anytime, anywhere.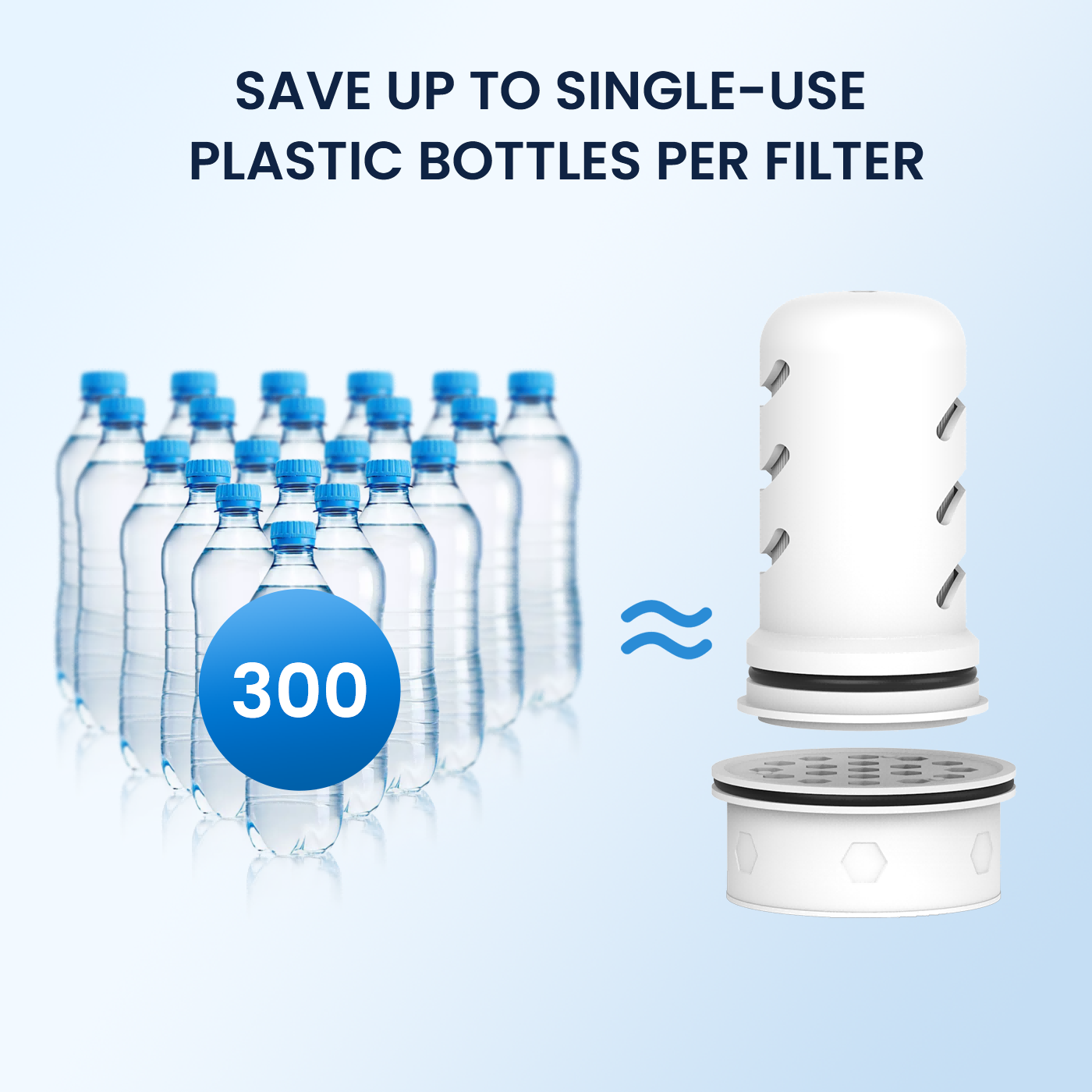 Eco-Friendly
Glacier fresh Water Pitcher can save up to 300 standard 16.9-ounce plastic water bottles or up to 2100 bottles a year. The filter can not only lower your costs and Improve taste but also reduce the waste of plastics and protect the environment.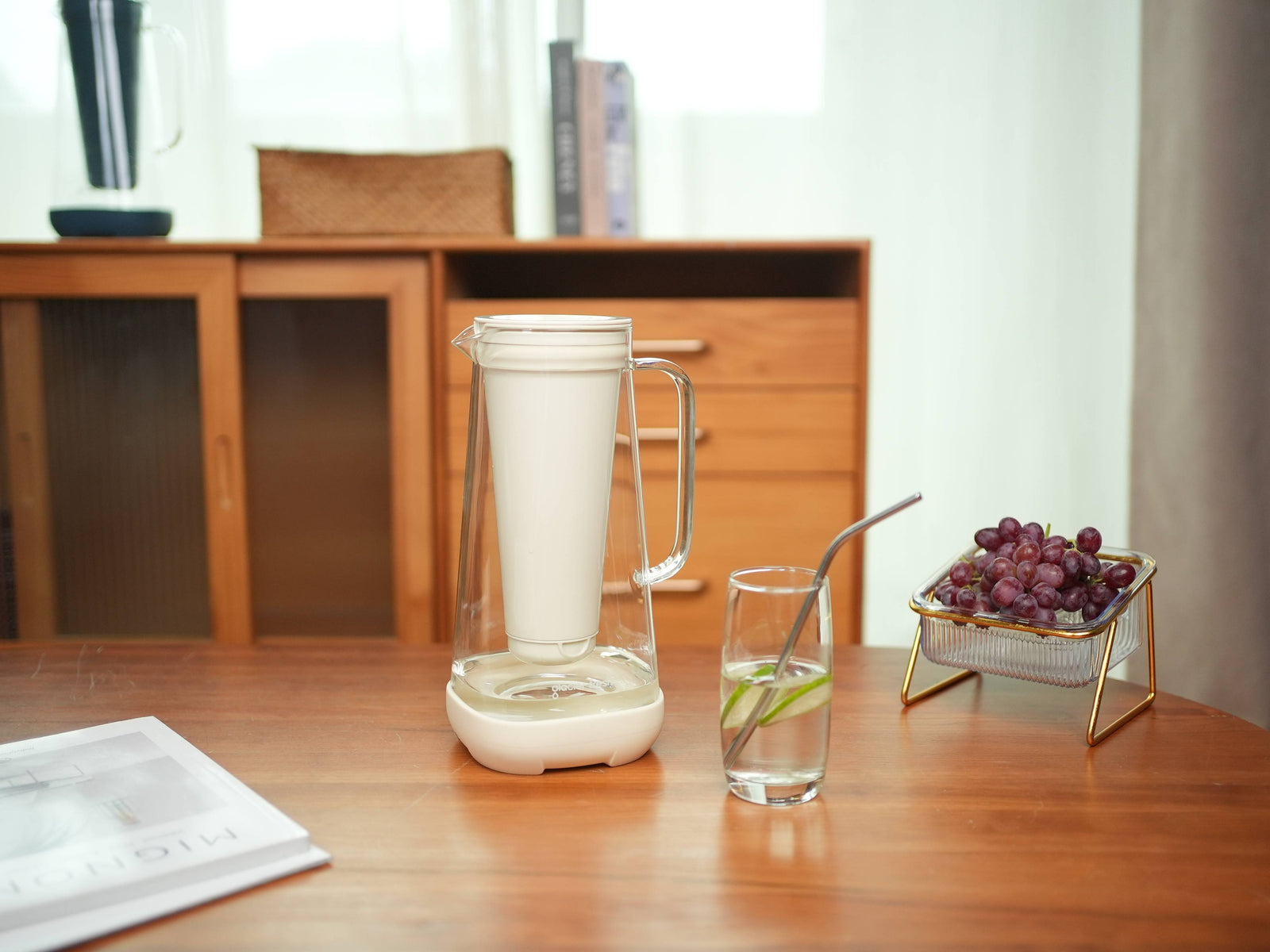 ★★★★★
Well made glass pitcher with a membrane and activated filter. Easy to fill without removing the lid. It worked well removing a chlorine taste from the water.
Edward