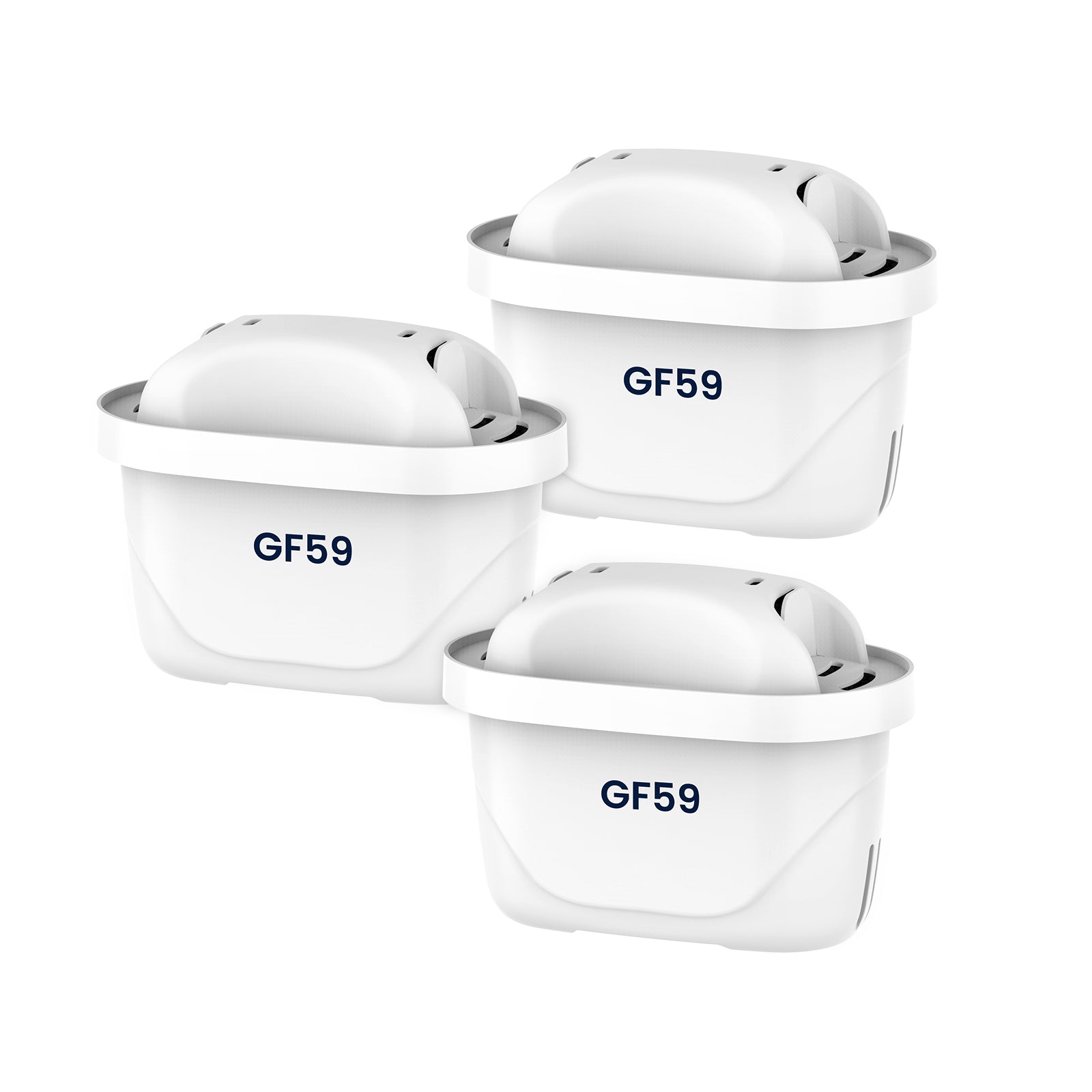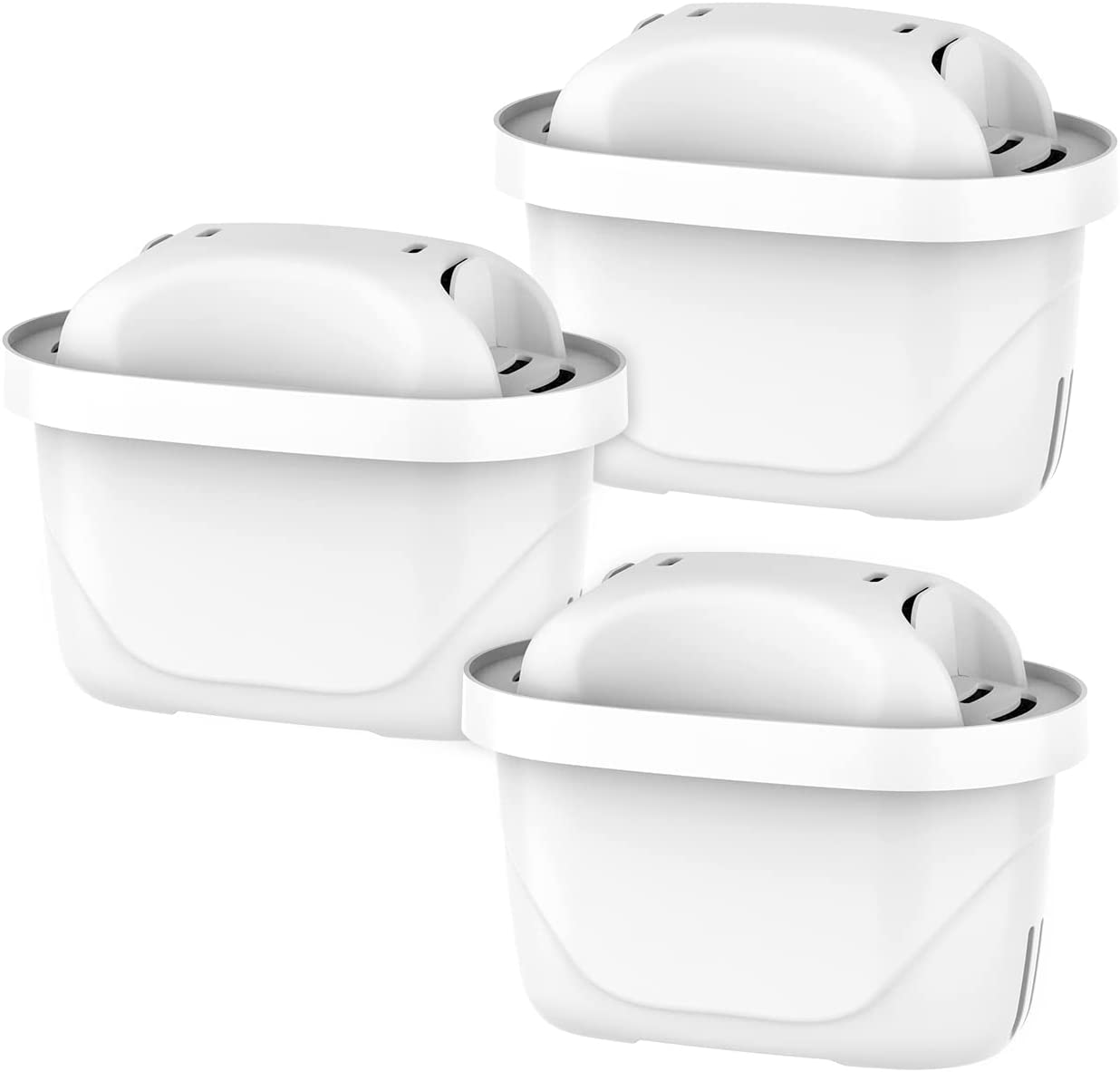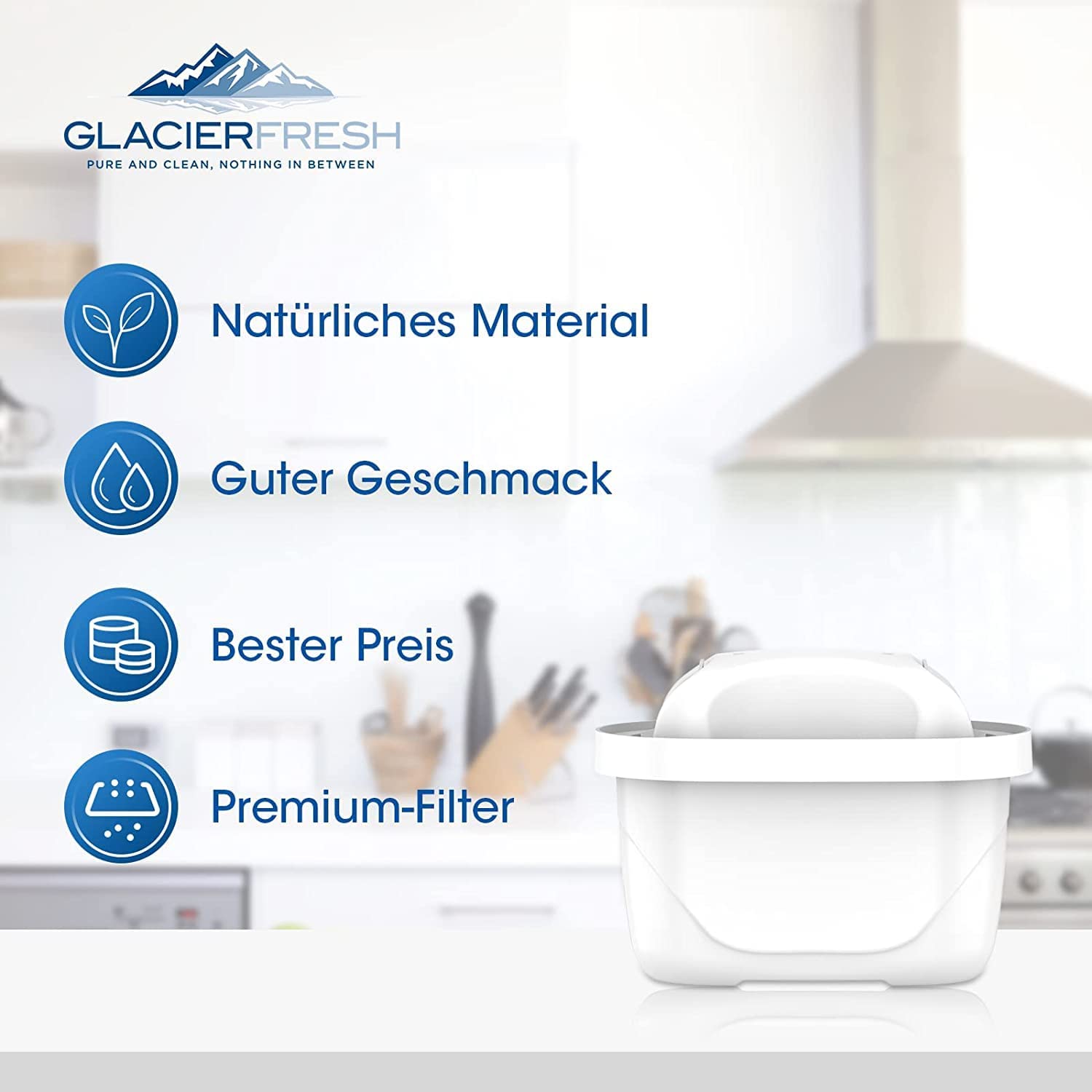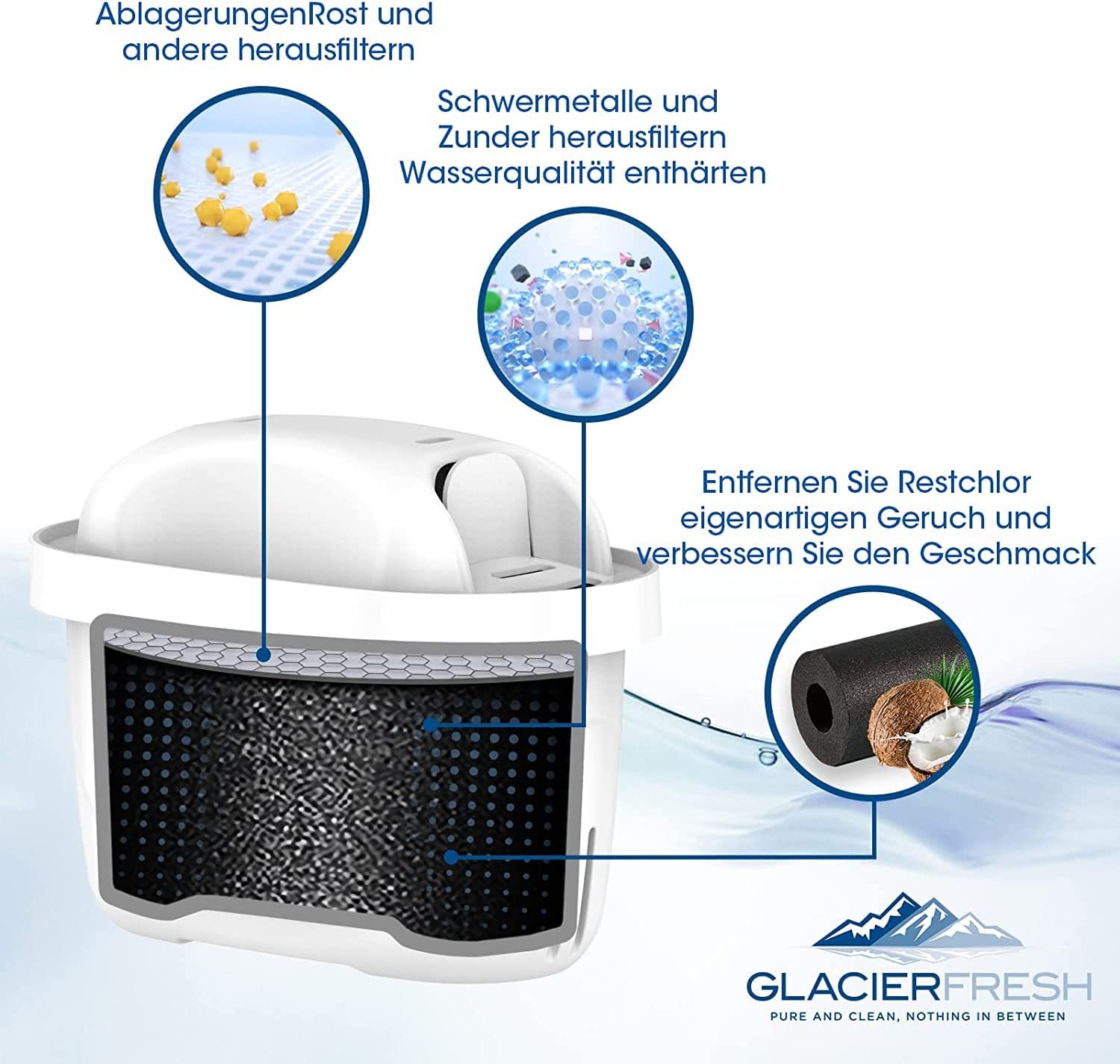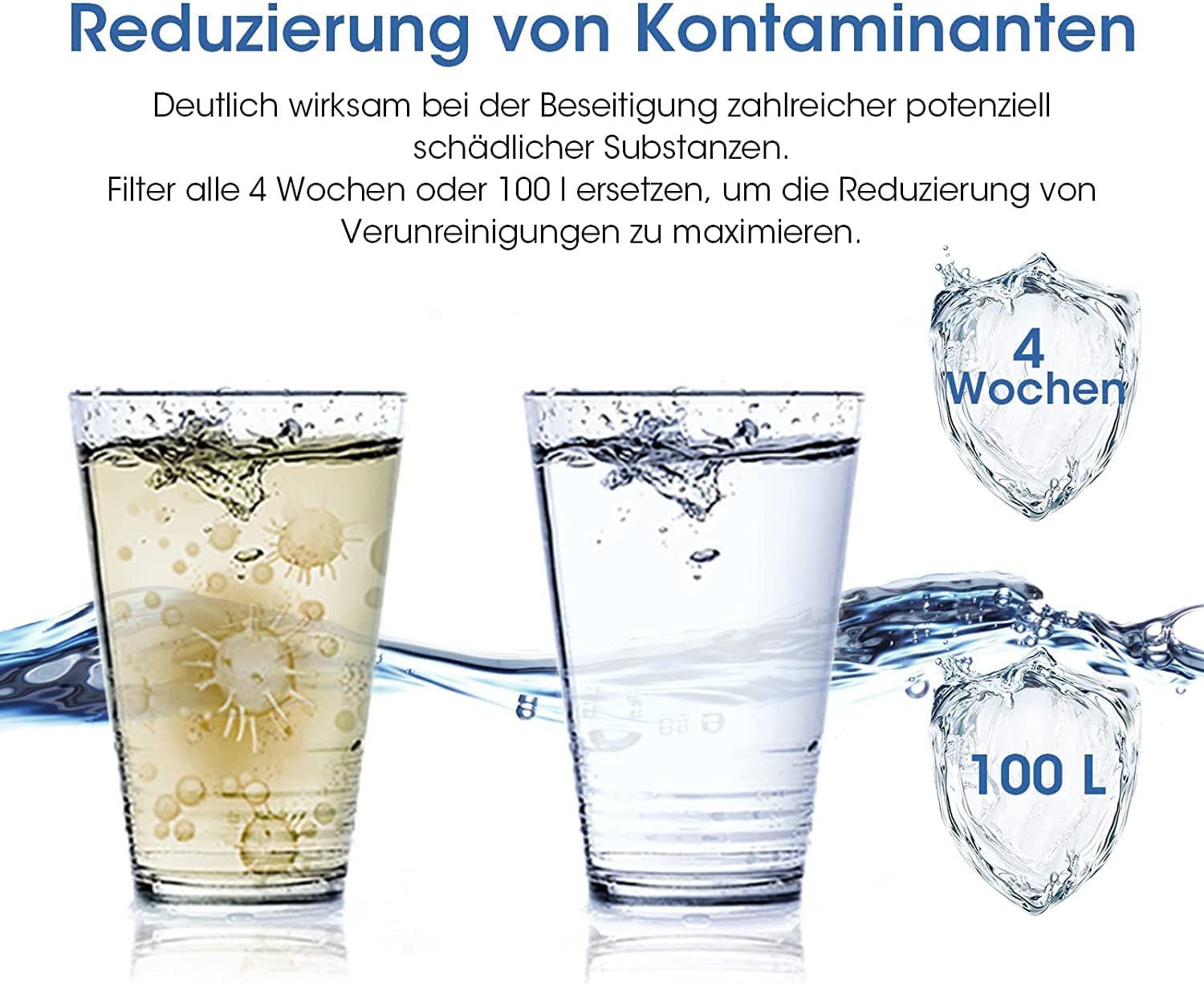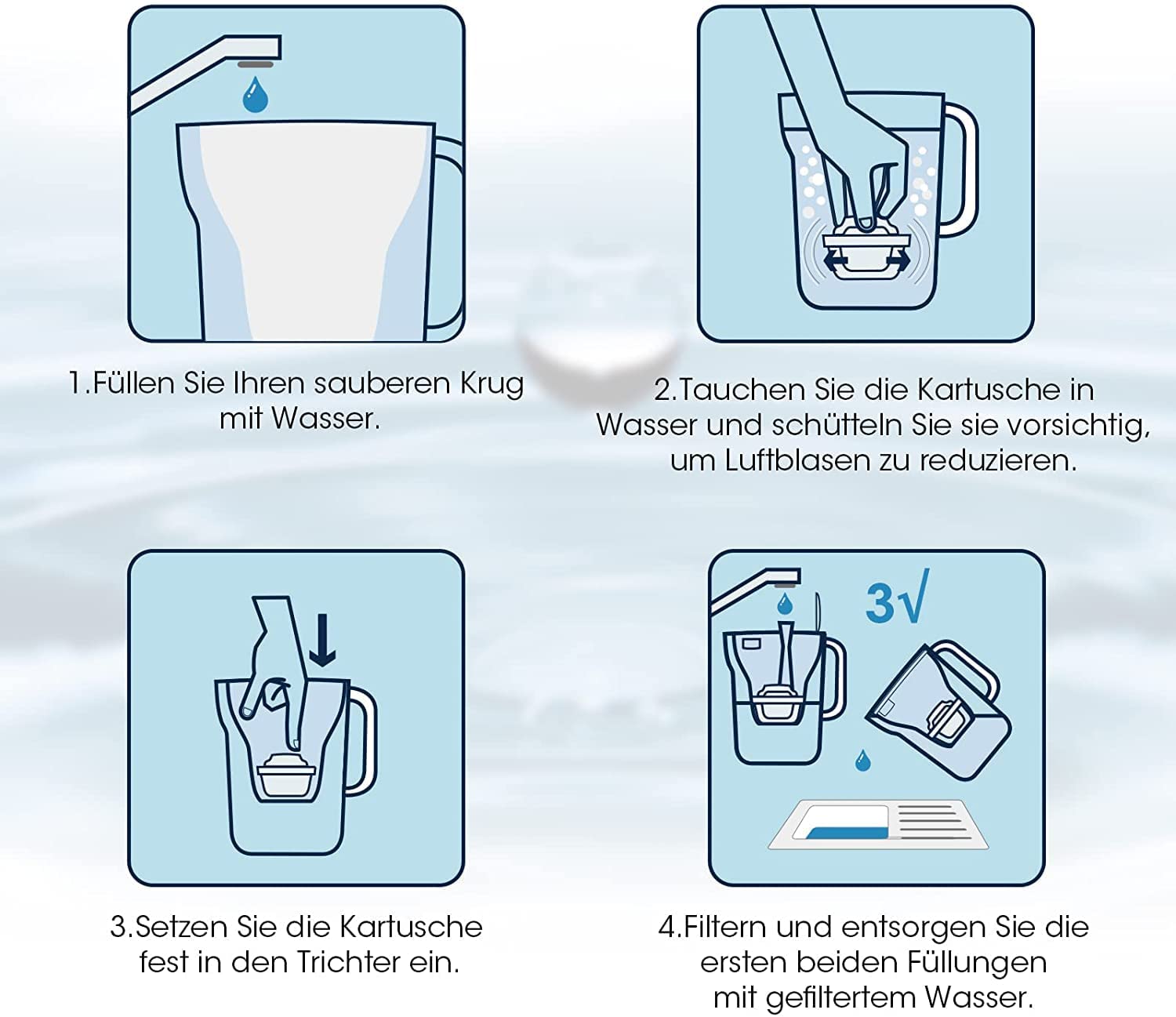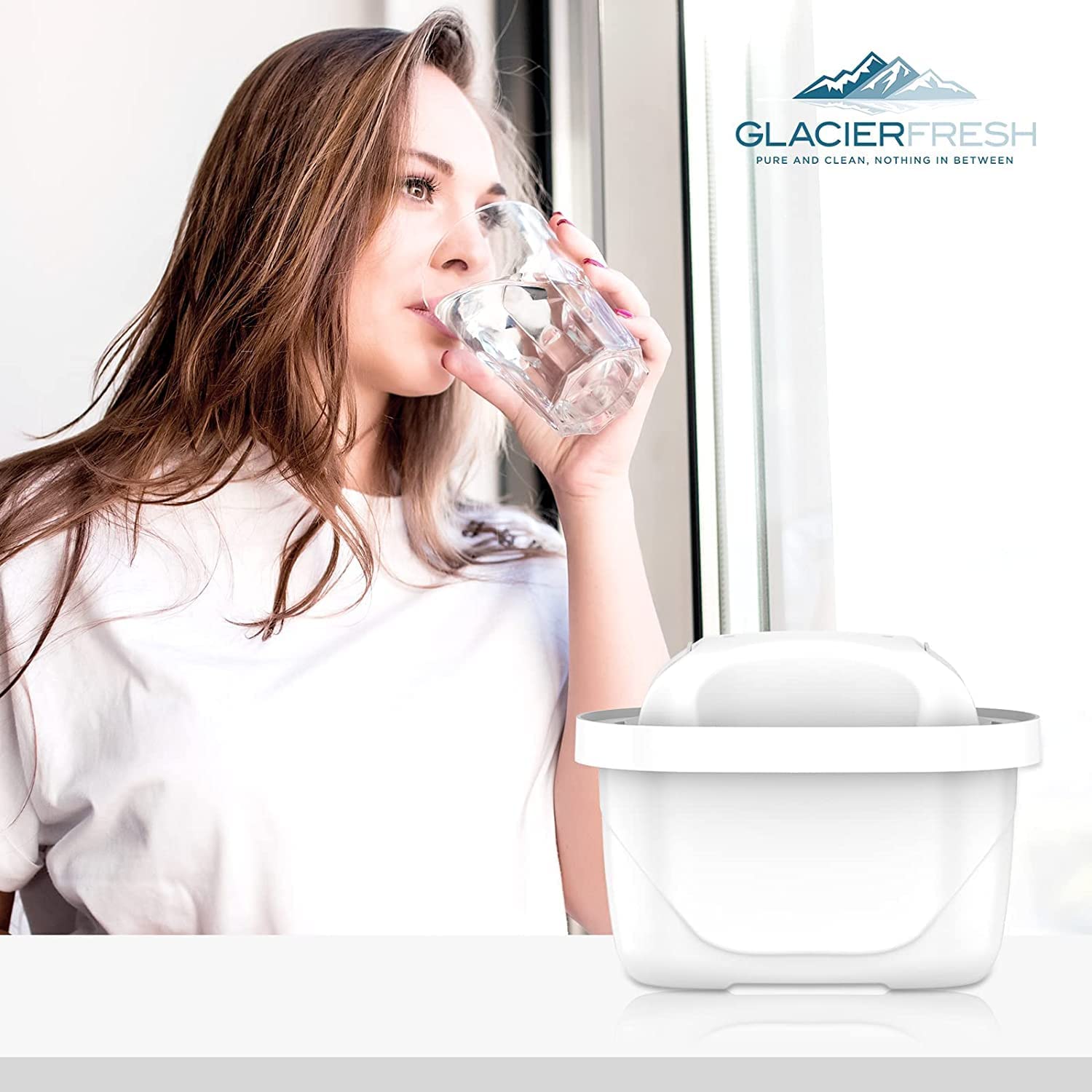 Glacierfresh Wasserfilter kartusche 3 Pack Kompatibel mit BRITA Maxtra+
Up to 70% savings from original brand
• Modell: GF-59
• Kompatibel mit Brita-Krügen, Maxtra, Maxtra+
• Alle 1 Monat austauschen
• Bitte hinterlassen Sie eine Bewertung, nachdem Sie verwenden. erhalten 10% Rückerstattung
We've upgraded our packaging for a modern and fresh look. While we are introducing the new packaging to the market, we still have inventory with existing packaging. Products with either packaging will be shipped out randomly at this moment.
Made from Activated Carbon Extracted from Sri Lanka's Finest Coconut Shells
Triple Filtration Technology
Coconut shell activated carbon blocks ensure maximal reduction rates and maintain all valuable minerals.
Particle Filtration blocks larger contaminants
Micro Filtration removes medium contaminants 
Adsorption Filtration removes microscopic contaminants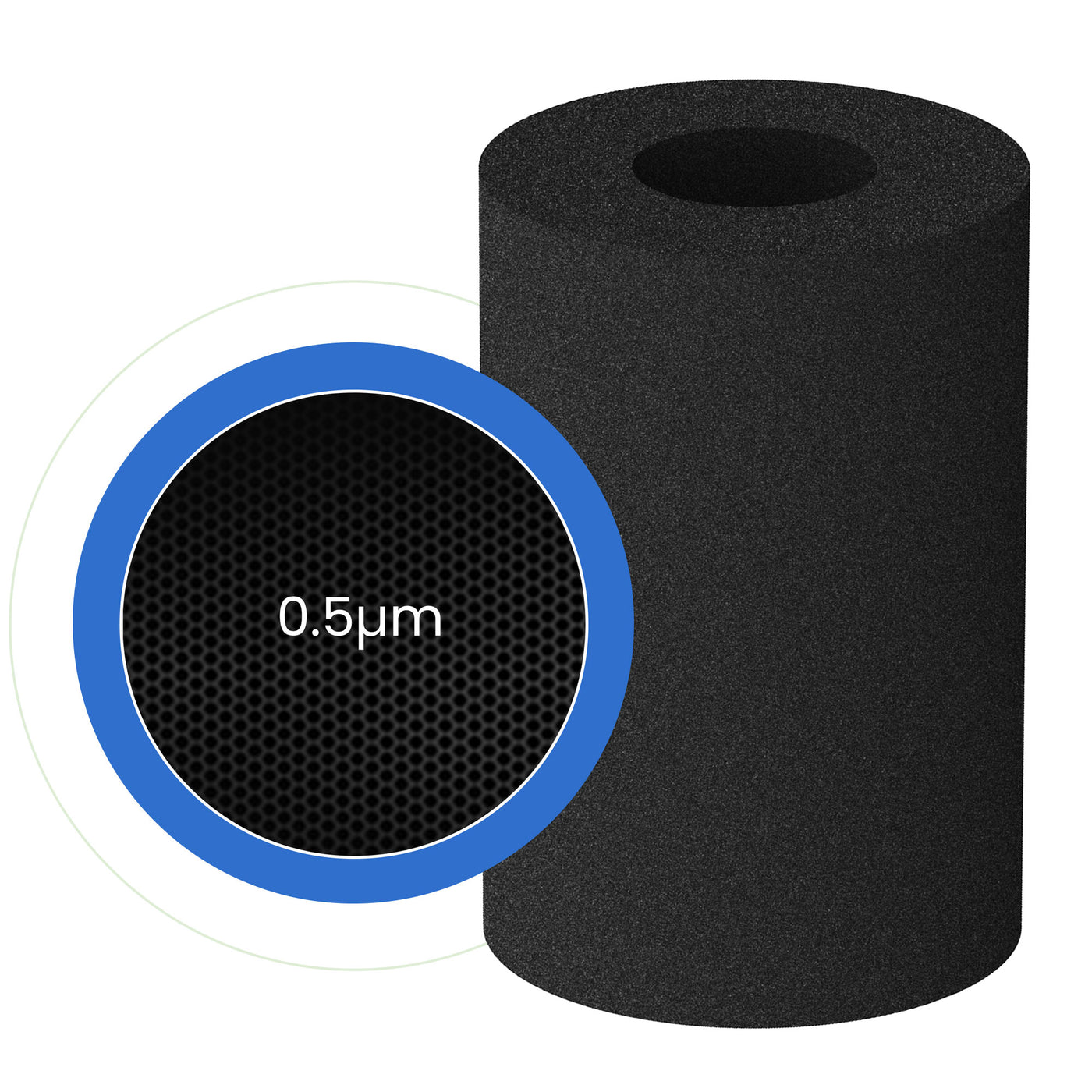 Excellent Filter Materials
Coconut shell activated carbon offers a very high density of 0.5µm pore size, allowing for the best filtering of contaminants.
Lead-free, BPA free, it can remove 97.9% chlorine and improves water's smell and taste.
Tested for Taste and Health
Glacier Fresh water filters are independently tested to ensure superior taste and health benefits.
Tested and certified to reduce 60 to 80 pollutants, including chlorine, pesticides, herbicides, VOCs, disinfection byproducts, heavy metals such as lead, and other organic chemicals.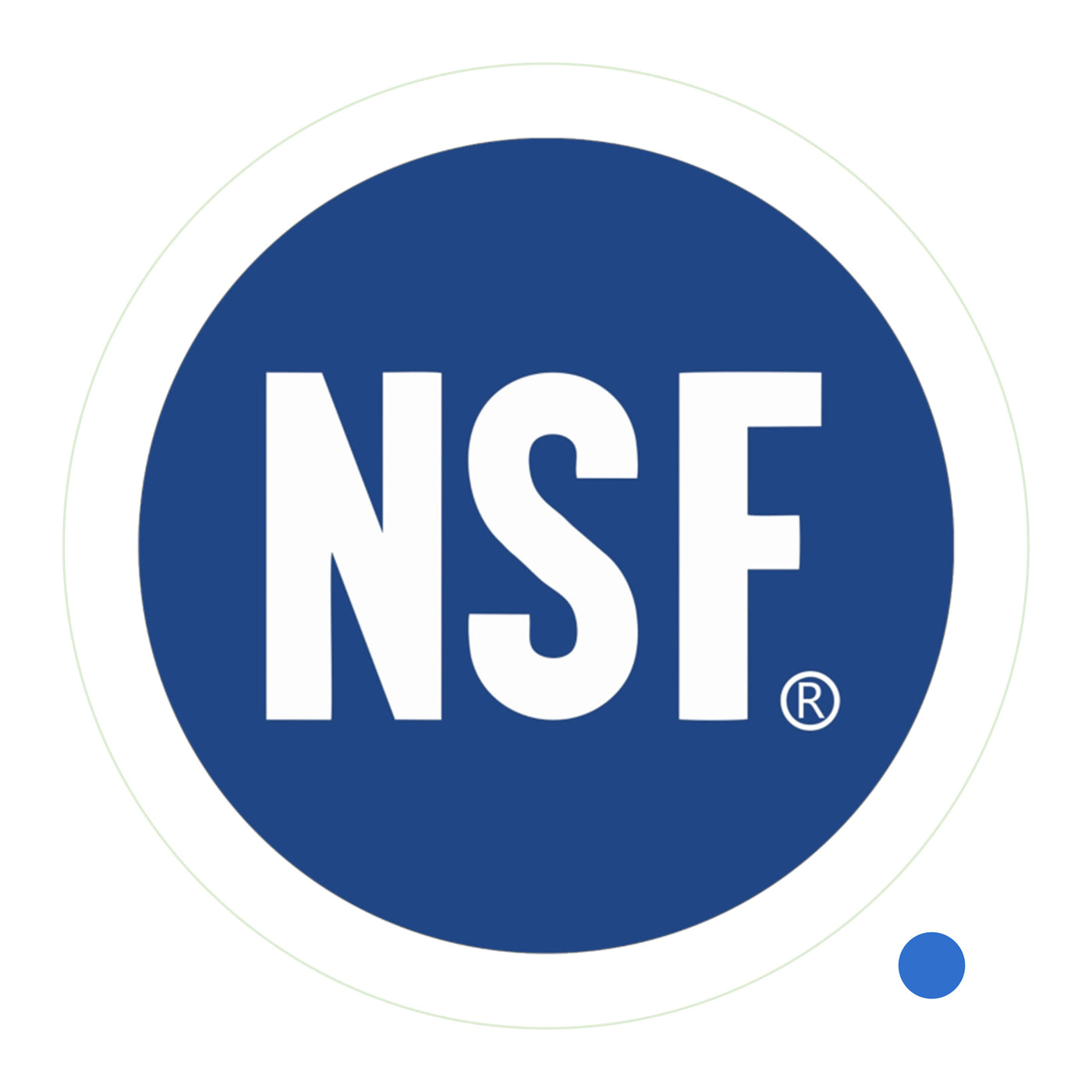 NSF 42/53 and 401 Certified
The materials and construction are in compliance with the NSF 42 standard. Removes 97.9% chlorine and improves water's smell and taste.
Step 1
Hold filter under cold running tap water for 15 seconds. Allow excess water to drain.
Step 2
Insert filter into pour tray, pash filter down while twisting clockwise for a tight, to ensure seal is tight, filter mush be locked in place.
Step 3
Fill pour tray with cold water, do not use hot water, allow the pour tray to completely drain into the pitcher or dispenser reservoir.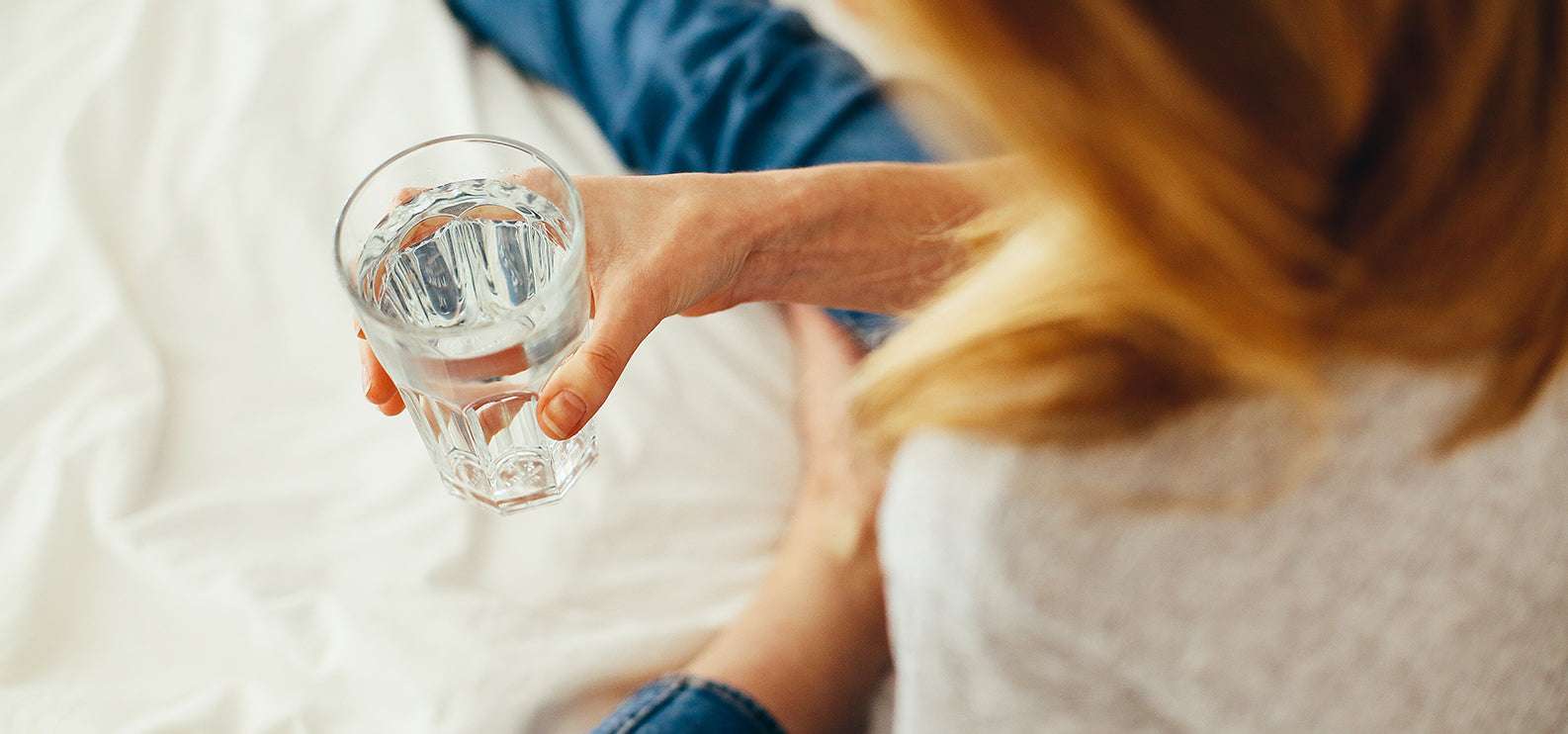 ★★★★★
This is a something you want to have in your kitchen to replace the filter and keep your water fresh. Great price too and arrived on time
BeagleMama