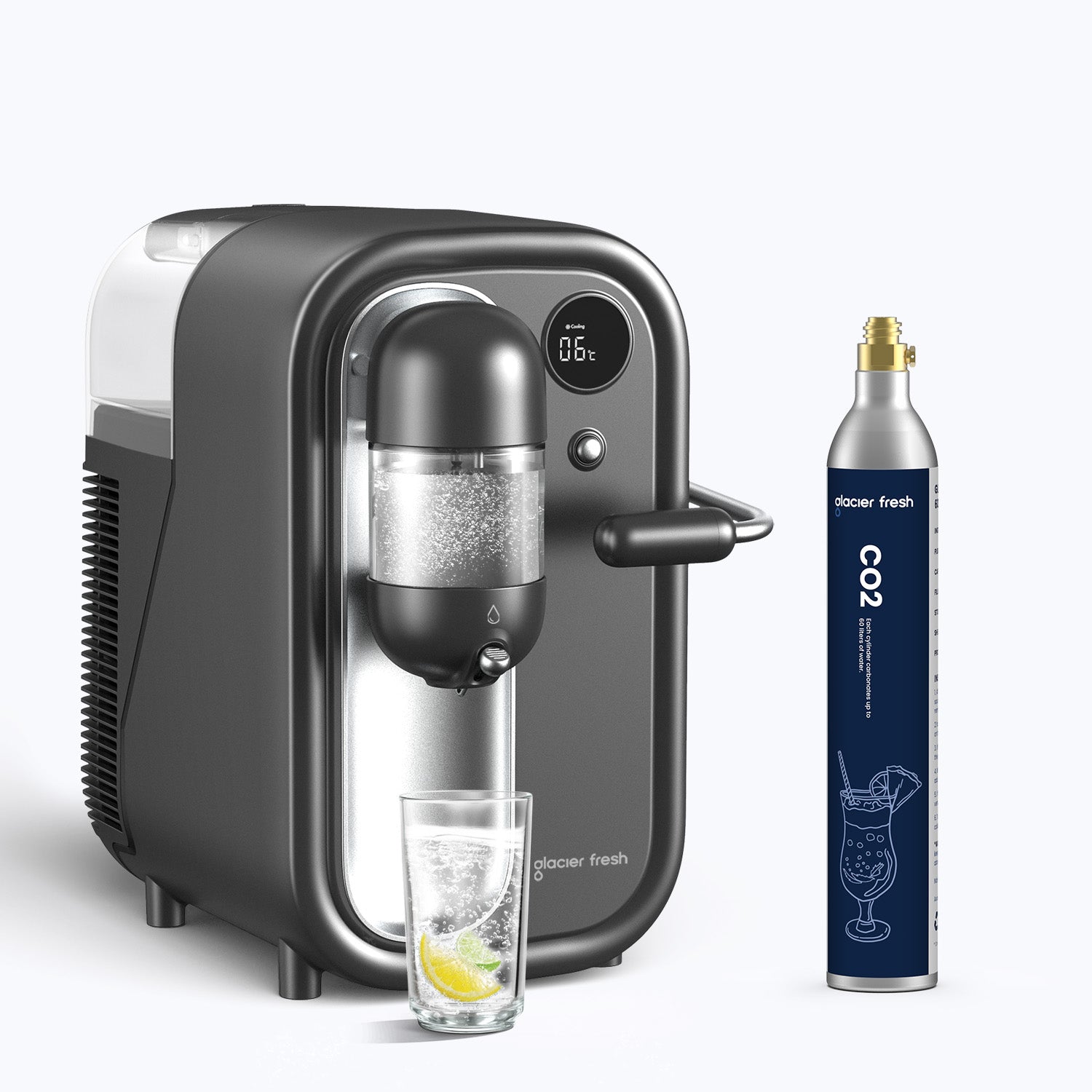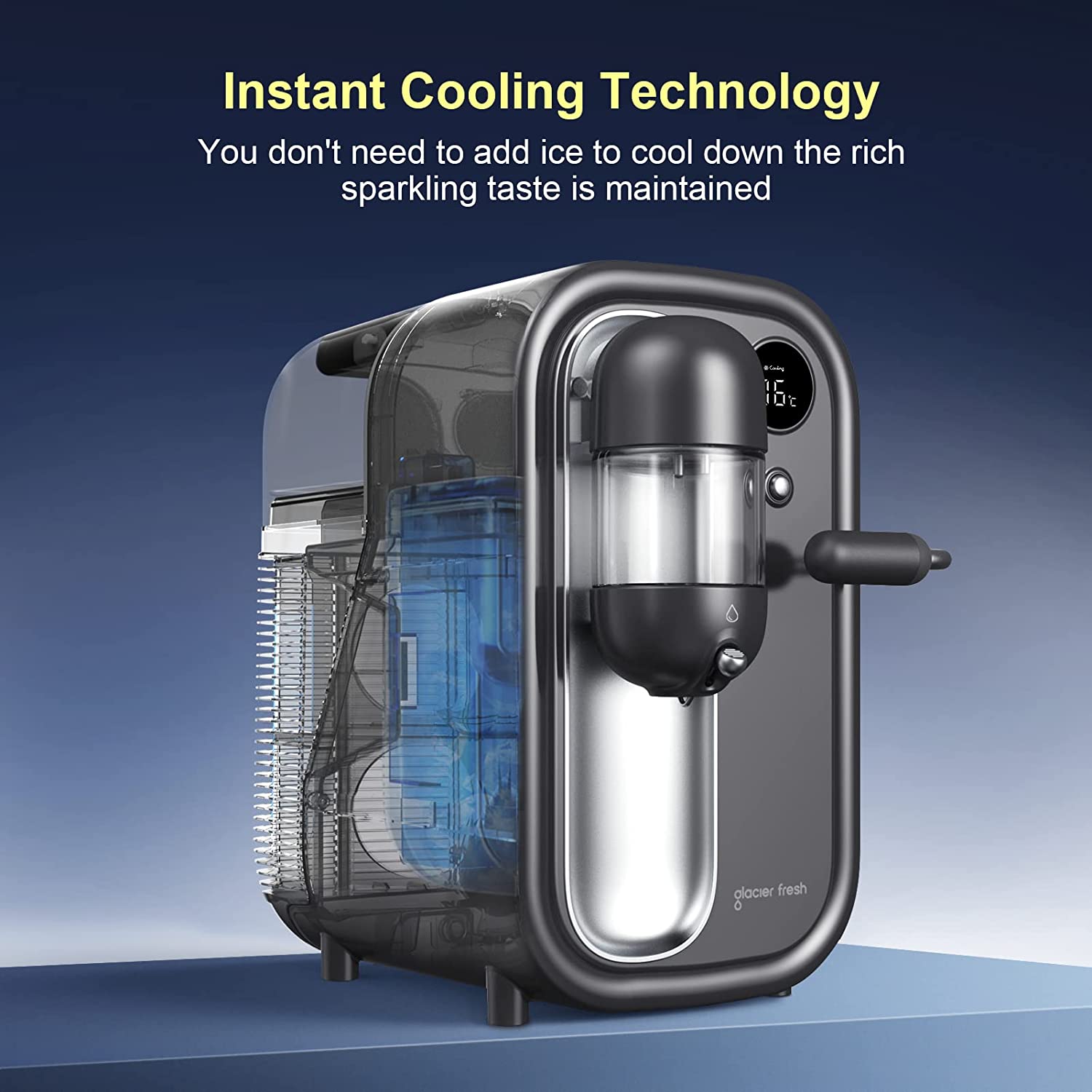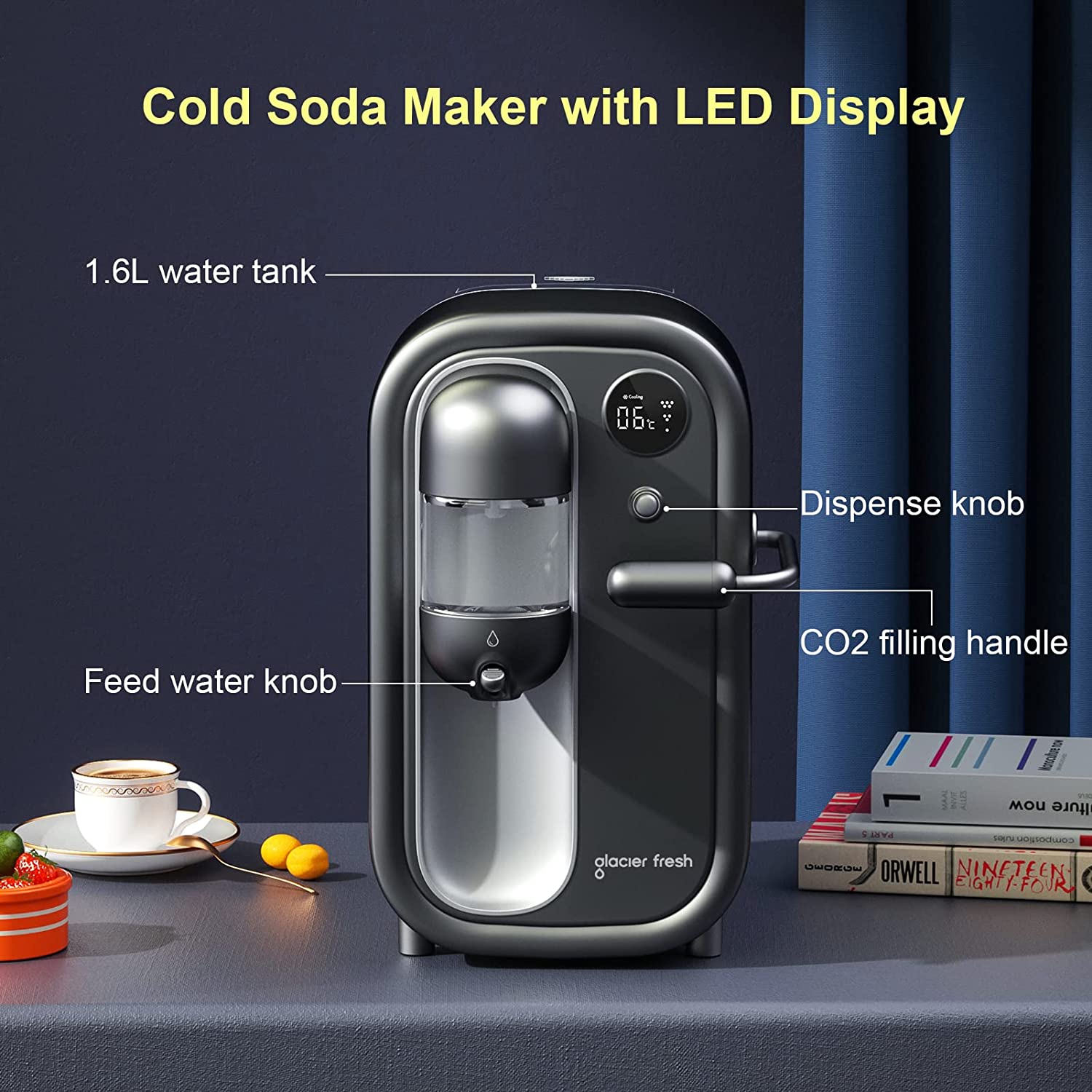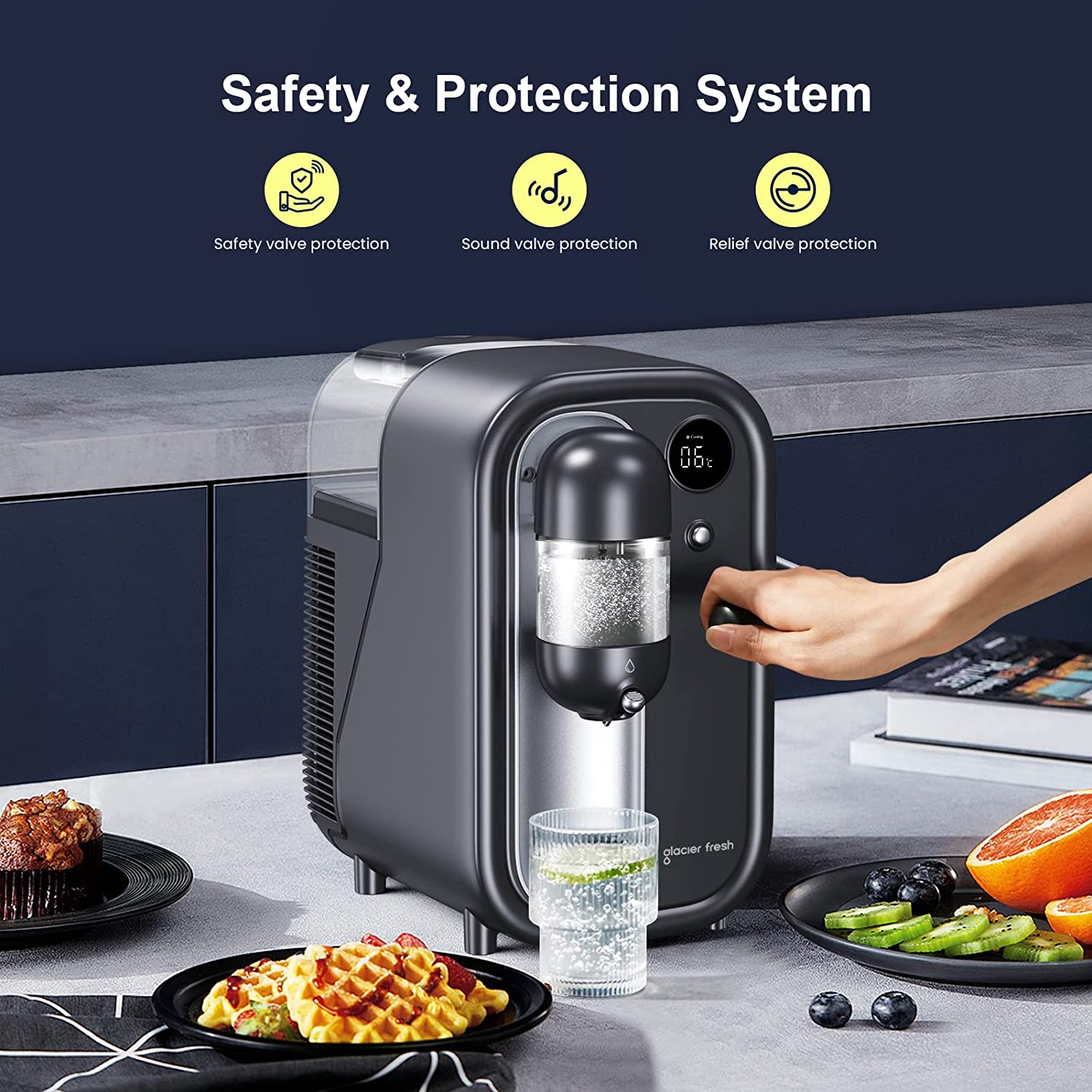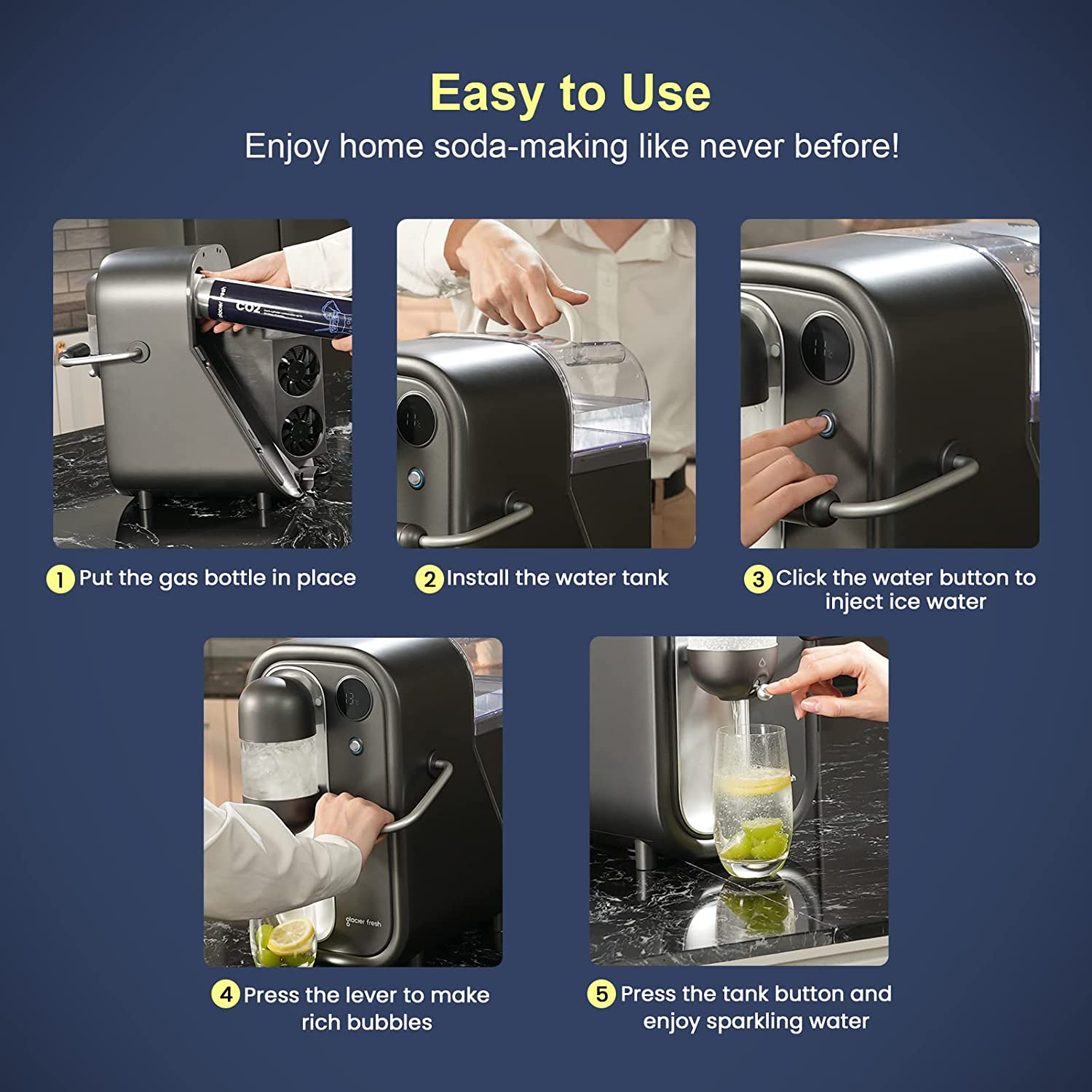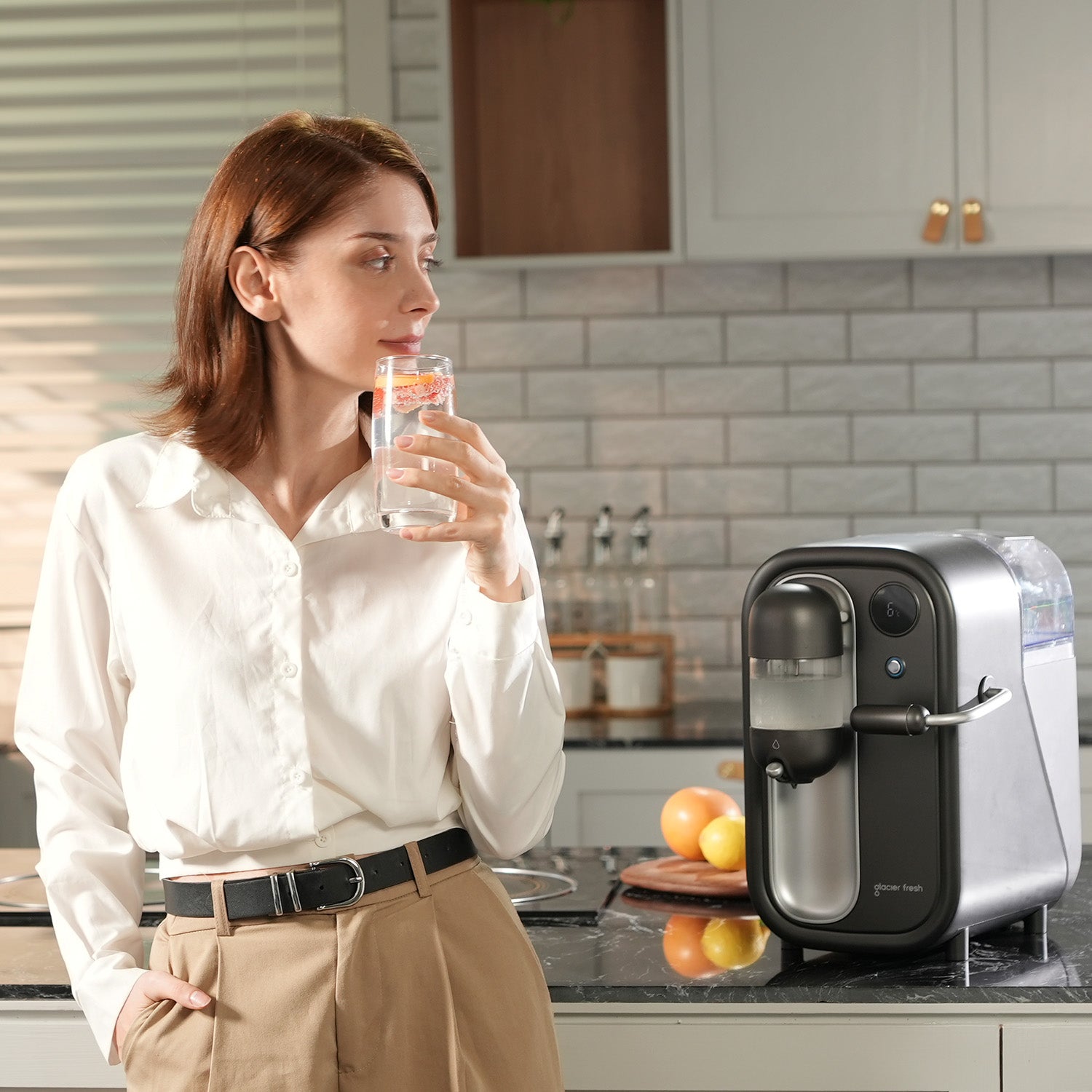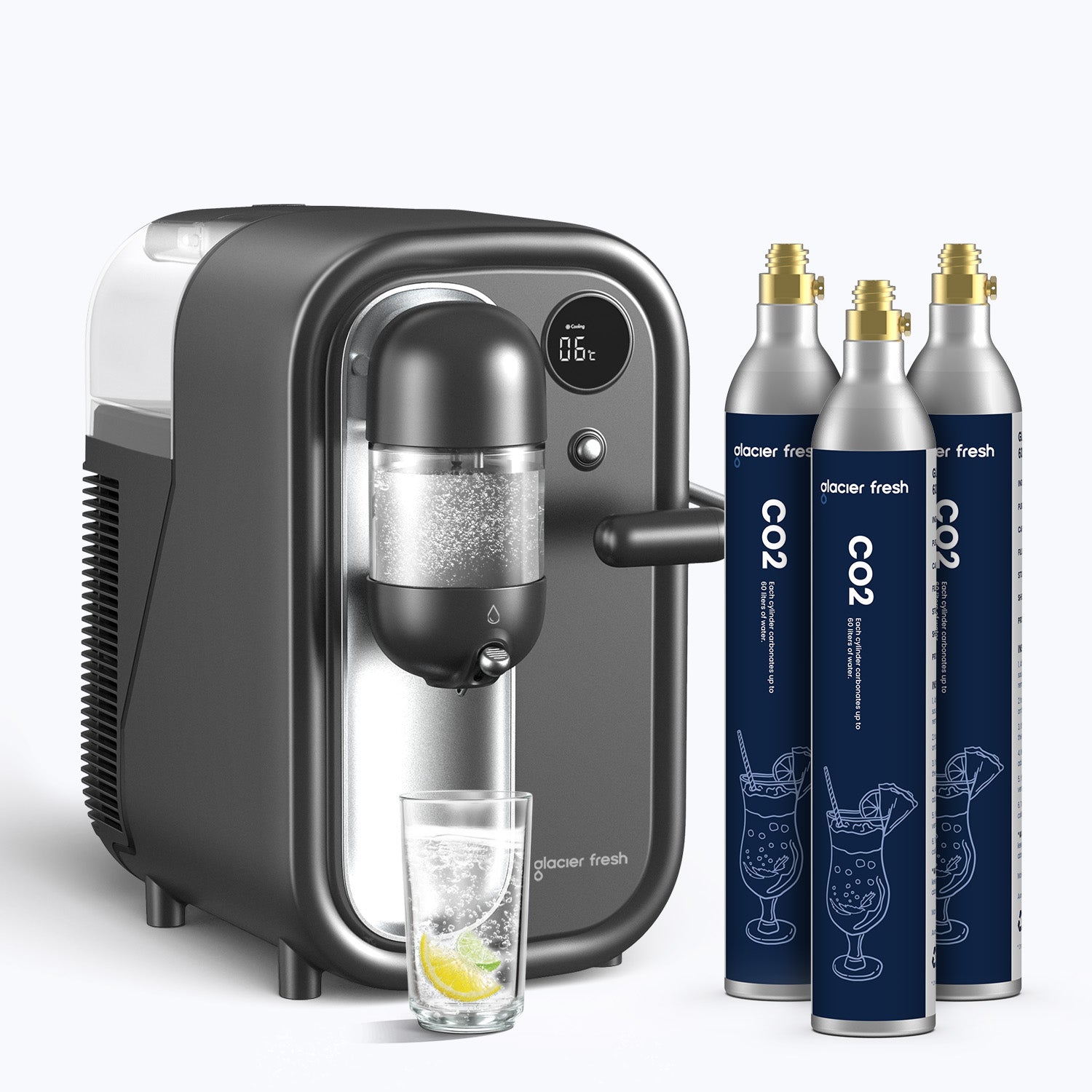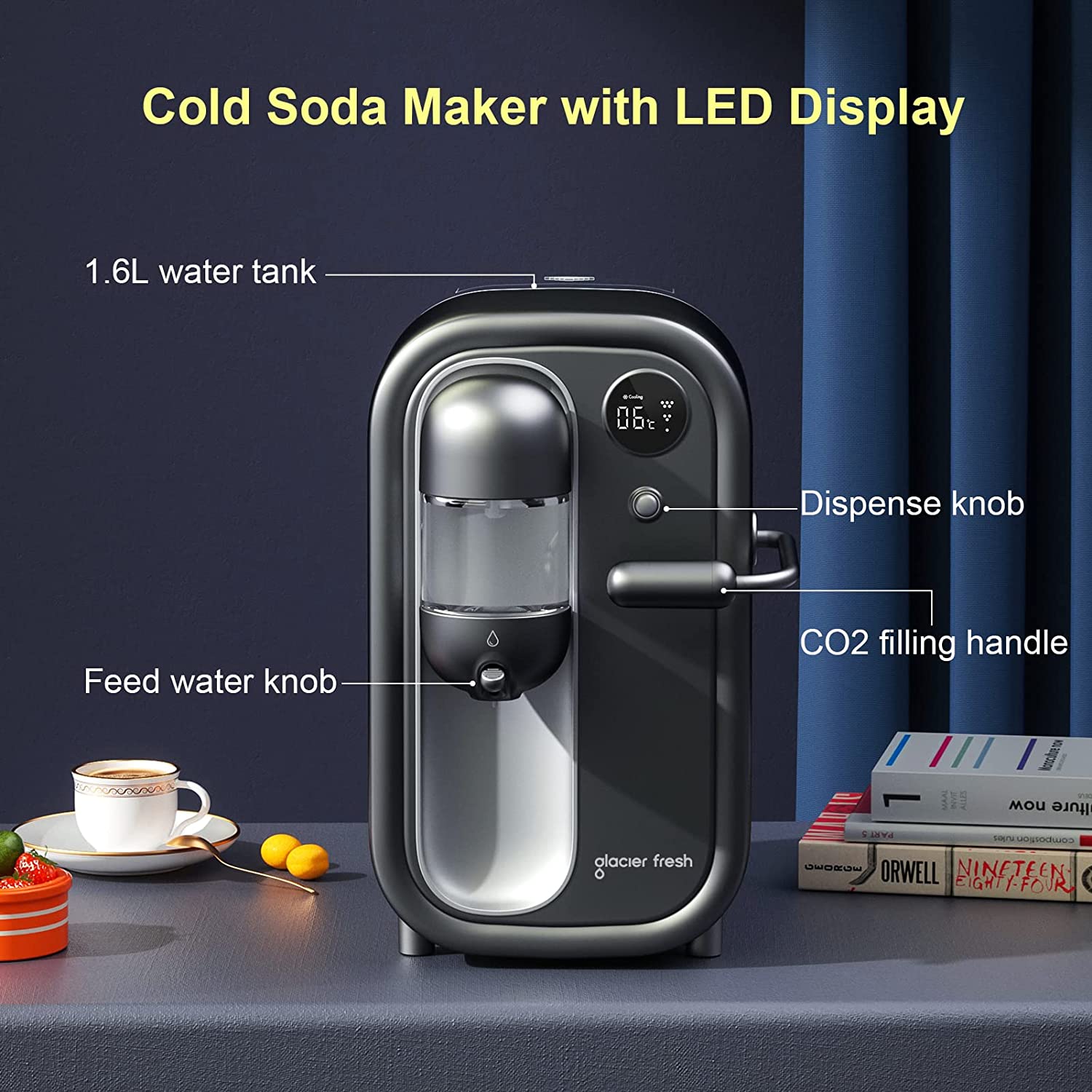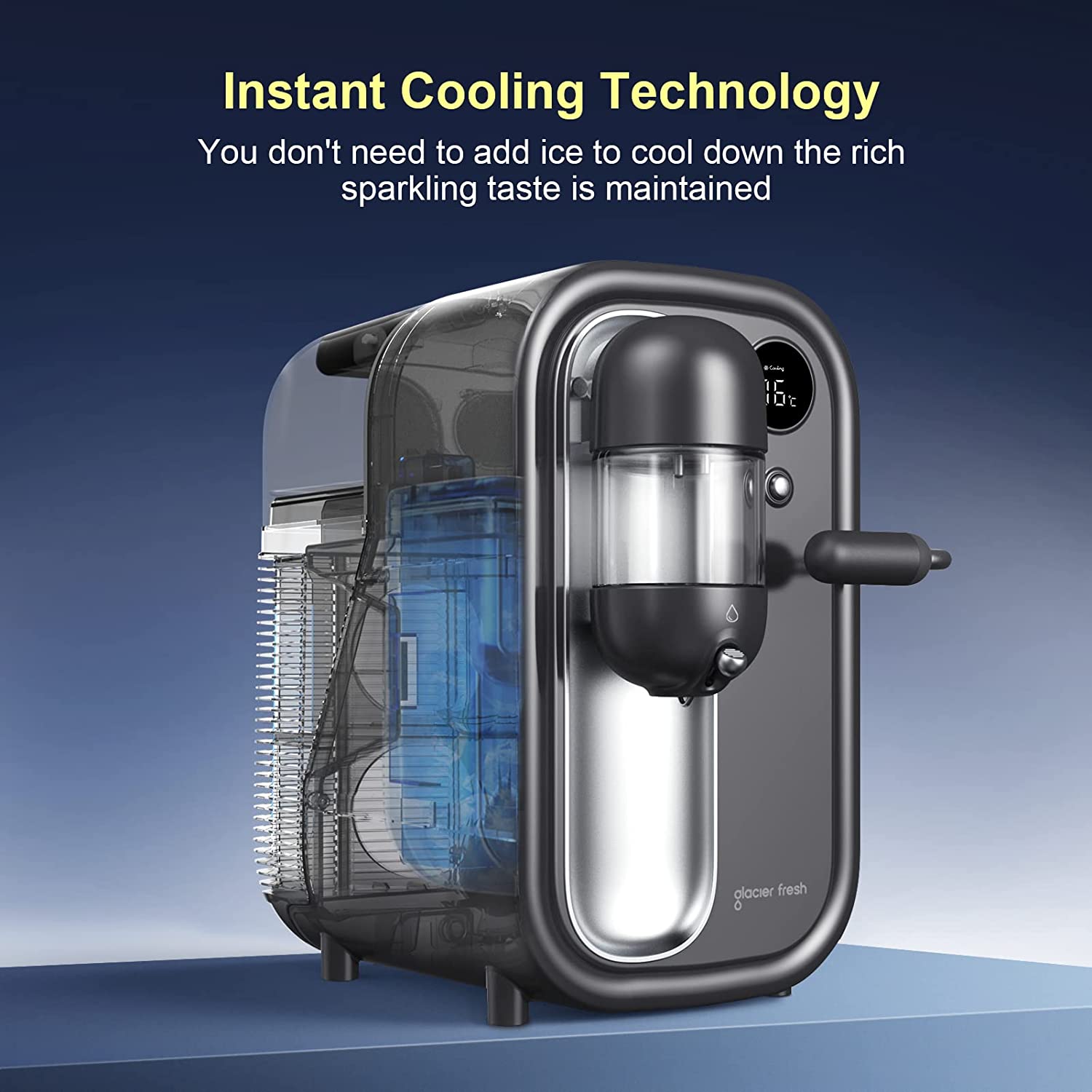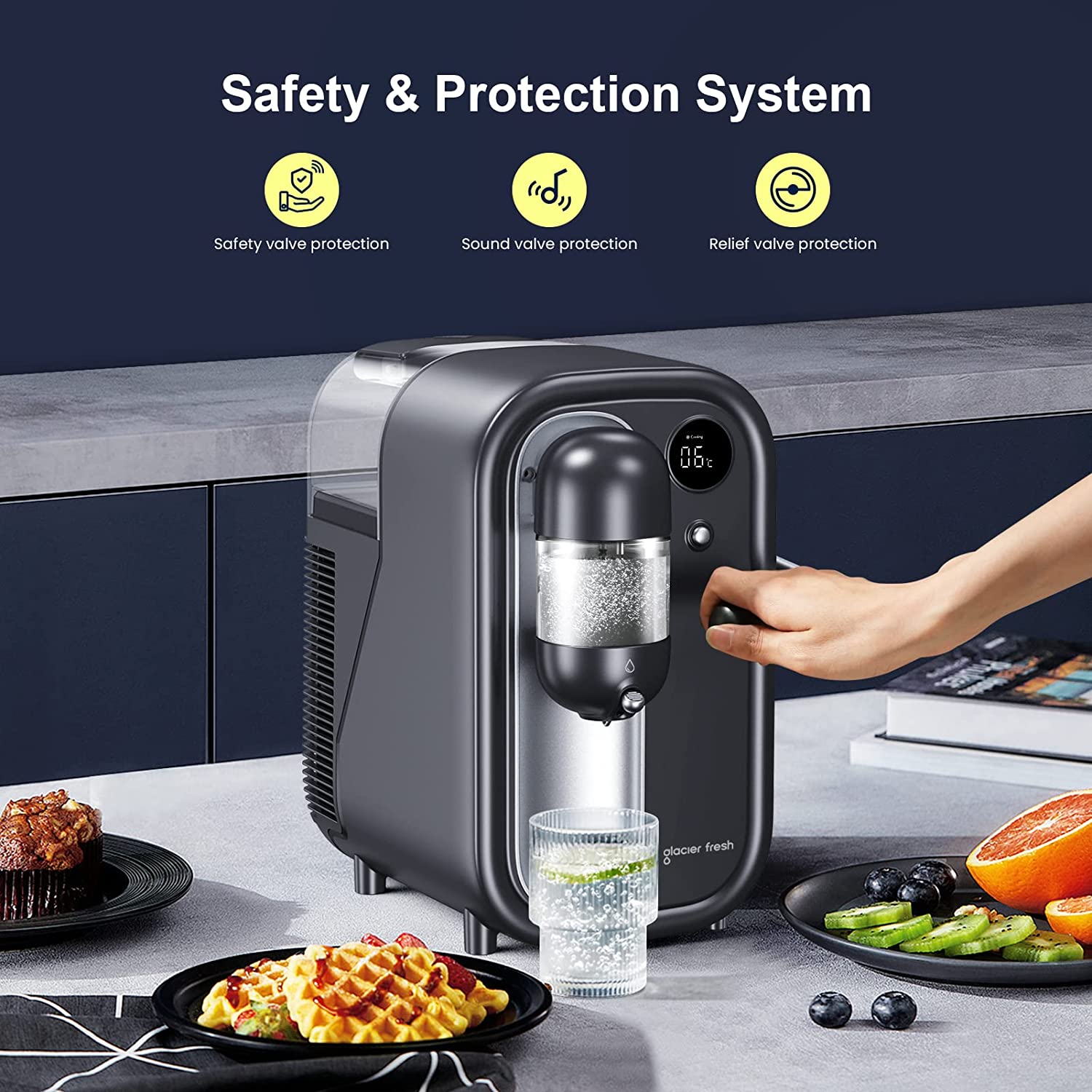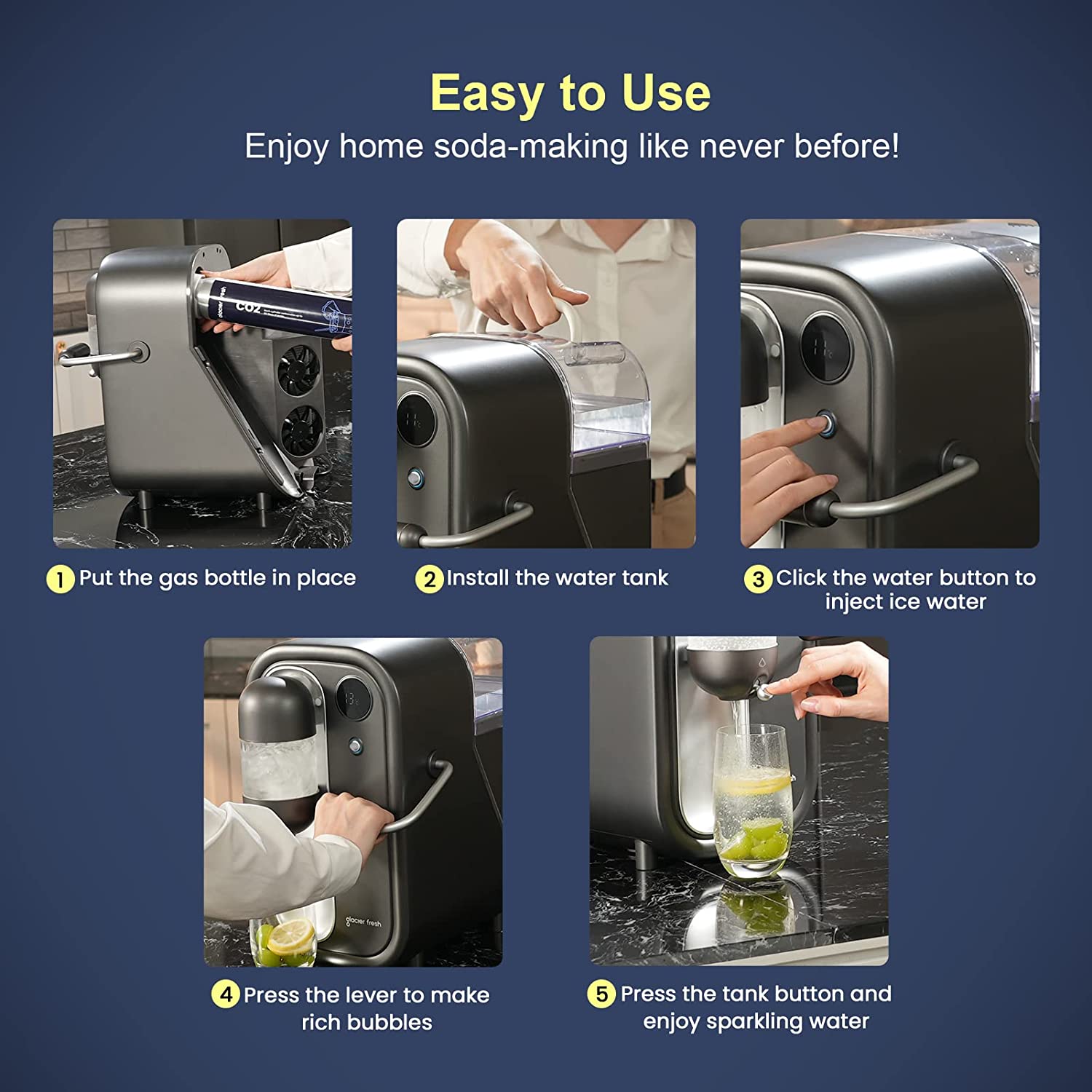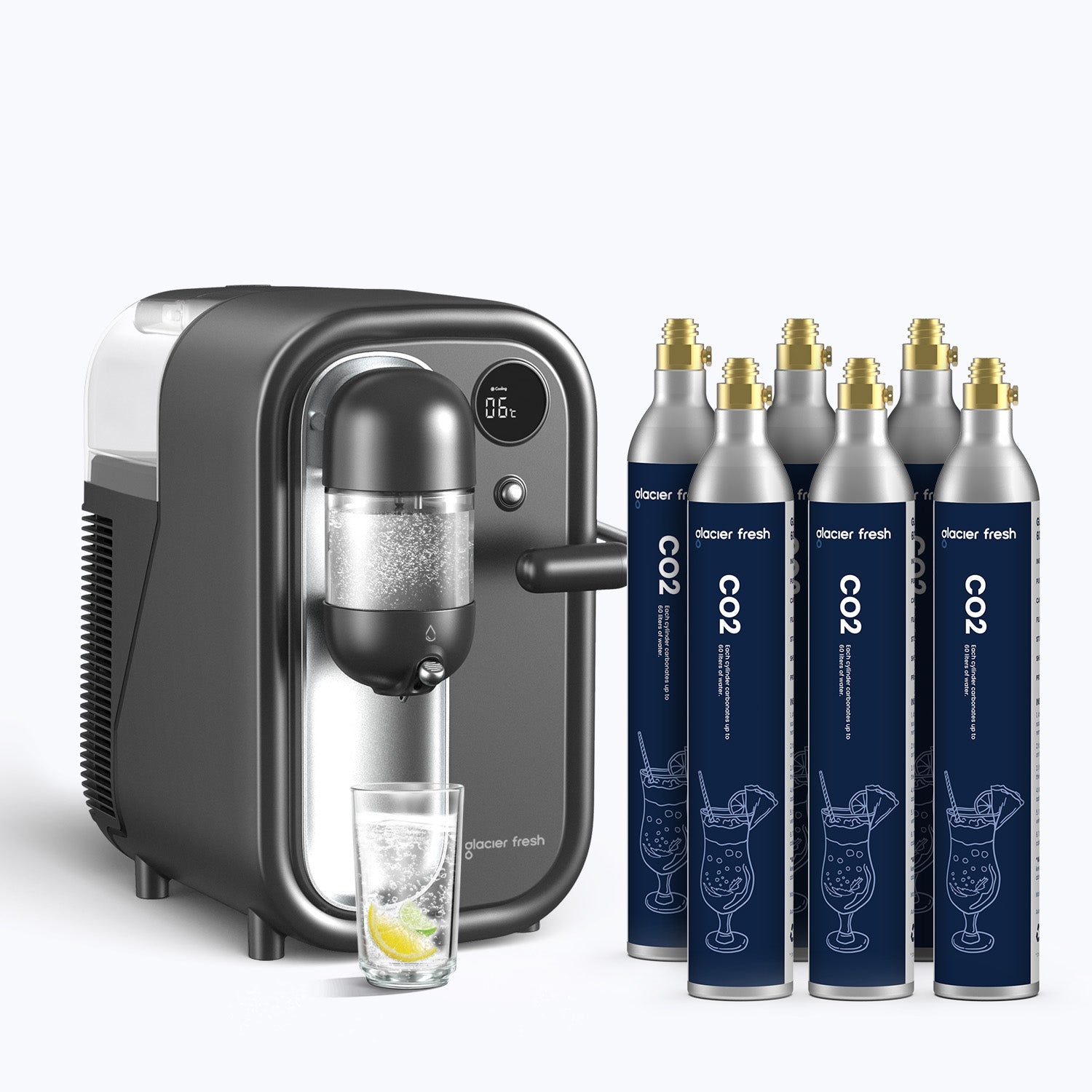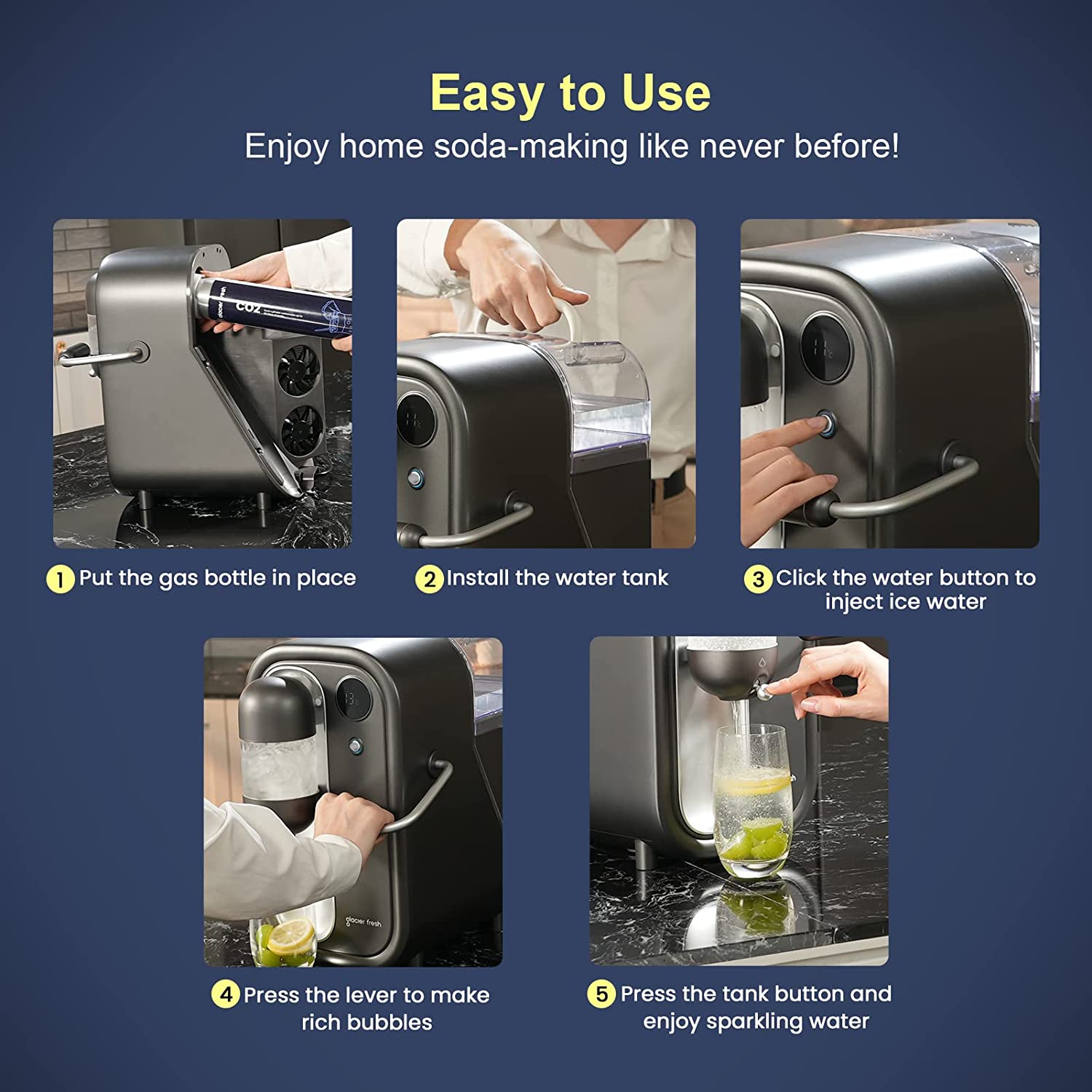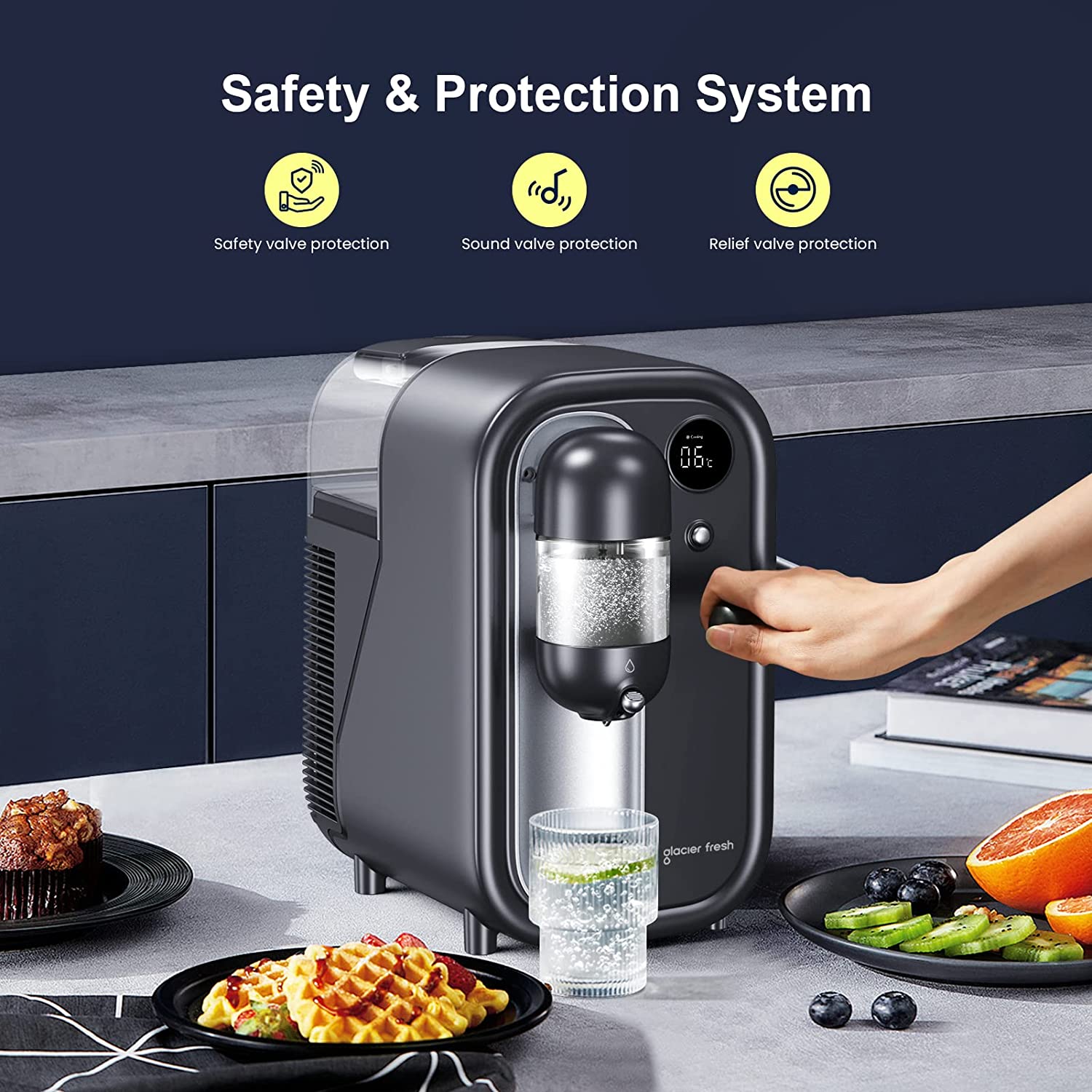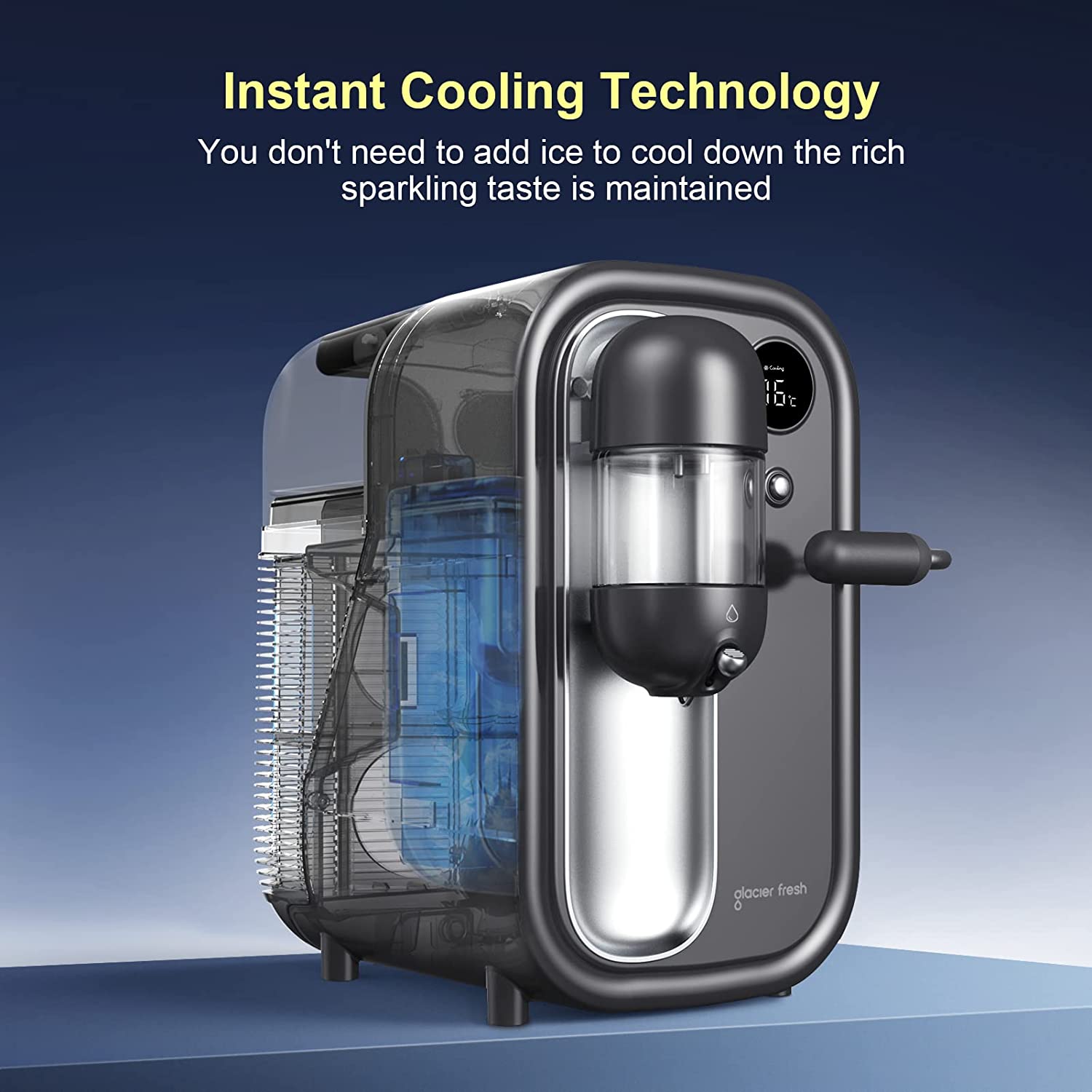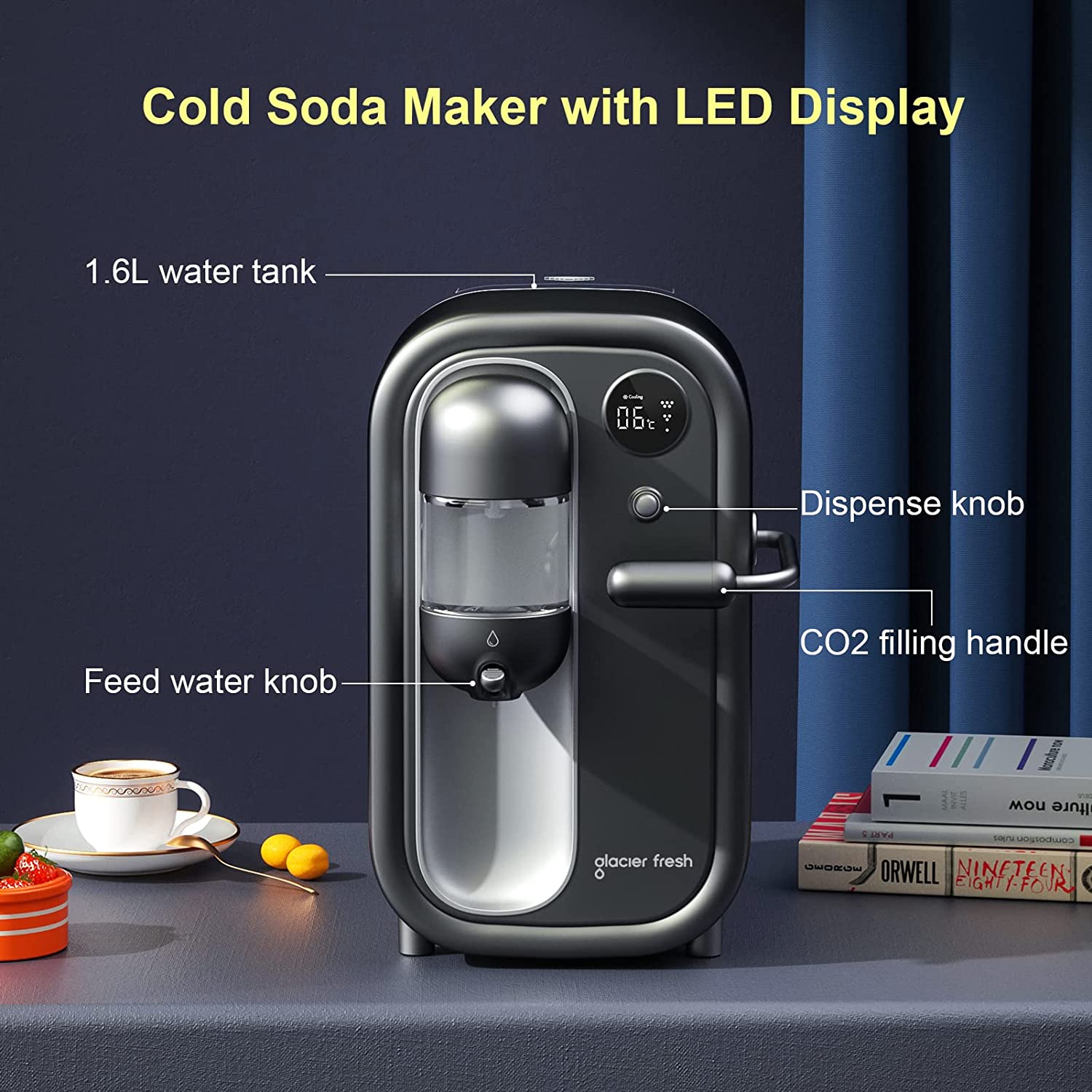 "So easy to use! There is no need to even add ice."
@lullabiesandlouboutins
Sparkin™ Cold Soda Maker
Instant-Cooling Sparkling Water Maker
Limited 10% Off Coupon: Apply SODA10 at the checkout!
Instant Cooling
Technology
Simple & Ergonomic
Operation
Safety & Protection
System
Enjoy home soda-making like never before! Sparkin™ with its innovative cooling technology is here to revolutionize how you enjoy soda at home.

• Instant Cooling Technology: You don't need to add ice to cool down. Hence, the rich sparkling taste is maintained.
• Simple & Ergonomic: 3 steps for a glass of delicious cold soda water (fill water, fizz, enjoy)
• Fresh Cold Flavour: Perfect fizz brings great-tasting cold seltzer
• LED Screen: LED screen displays temperature, cooling status, and carbonation level
• Safety & Protection System: Carbonation level alarm & automatic pressure release design
• 1.6L Water Capacity: Large capacity to meet the needs of your whole family
• Food-Grade CO2 Gas Cylinder: 60 L, 60 mm, 425 g
• Size: (LxWxD) 14.5x9.4x14.7in
Compatibility
Shipping & Returns
Free shipping on all US orders.
30 days easy returns.
TECHNICAL SPECIFICATIONS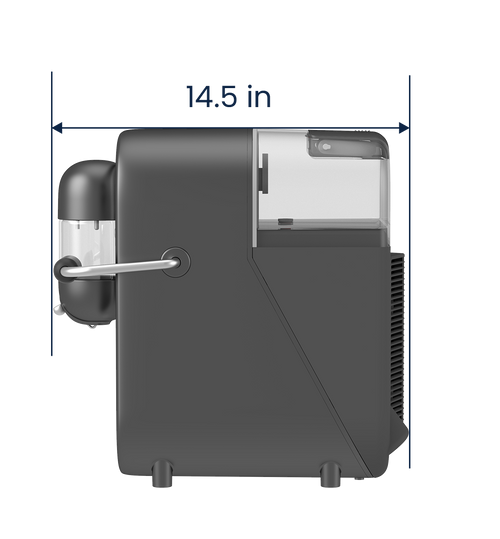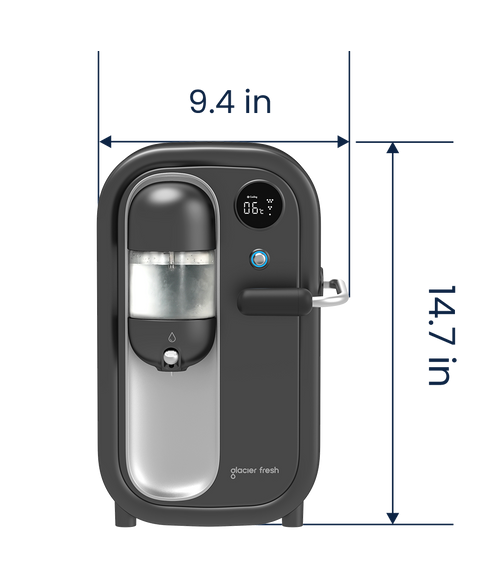 Cold Water Capacity
Above 1.3L/h
Cold / Sparkling Water Flow Rate
0.6L/Min
Sparkling / Soda Water Volume
0.5L
Concentration of Sparkling Water
5-7gr/L
CO2 Inlet Pressure
0.5-0.6Mpa
CO2 Cylinder Type
Standard 60L CO2 Cylinder
Inlet Water Temp
10-32 °C
• It is recommended to use the CO cylinder from Glacier Fresh.
FREQUENTLY ASKED QUESTIONS
Yes, you can get a refrigerated soda maker without extra ice. Minimum temperature is 6 degrees Celsius
As low as 6°C (42.8°F), so long as Sparkin is plugged in, you will have a constant supply of cold soda. The LED screen displays the temperature. If the initial temperature is 25°C, it will take approximately 80 minutes to cool down to 6°C.
On average, 2-3 presses are sufficient. Press until you hear the "chuff" sound, and do not over-press in order to conserve gas.
Typically, a cylinder will last anywhere from 4 to 8 weeks. A 14.5oz (60L) tank can carbonate approximately 60 liters, depending on the desired level of carbonation.
You can purchase them directly from the Sparkin product page. Above the "add to cart" button, there are options for purchasing gas canisters alone, such as "1 CO2 Gas Canister" or "2 CO2 Gas Canisters".
When attempting to carbonate water, it will not carbonate at the usual rate, and it may take a prolonged amount of time for the pressure release to activate.
The maximum height is 14.5 cm (5.7 inches).
Yes, it must be plugged into an AC power outlet in order to function.
You may determine the desired temperature based on the duration of cooling. For example, if the initial water temperature is 25°C, it will typically take 80 minutes to cool to 6°C.
Sparkin is intended for use with filtered drinking water only.
Upon purchasing the machine, the e-book will be sent to the provided email address.
The water tank is not dishwasher safe but it is suitable to wash by hand. As long as you use filtered water, there is little to no need for washing.