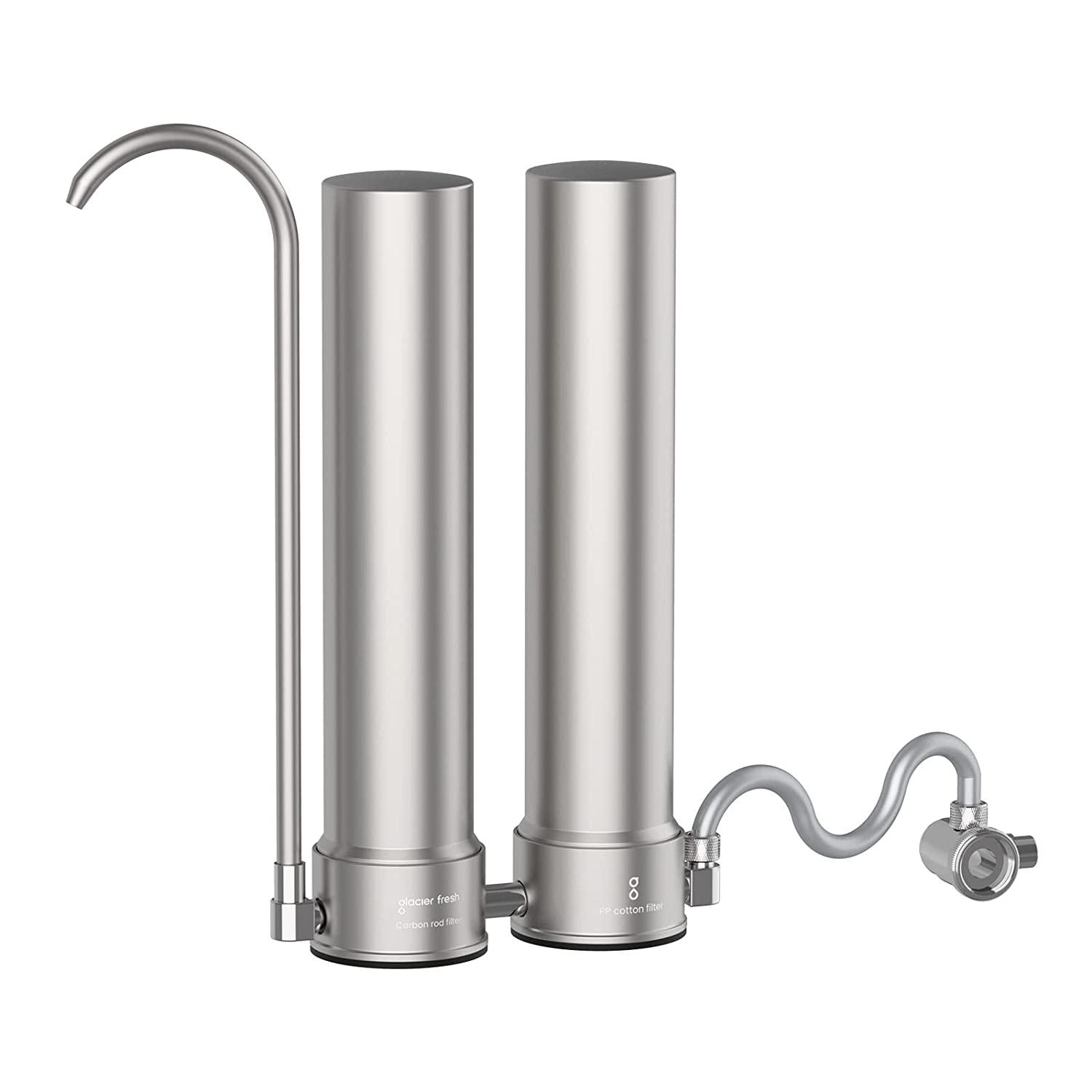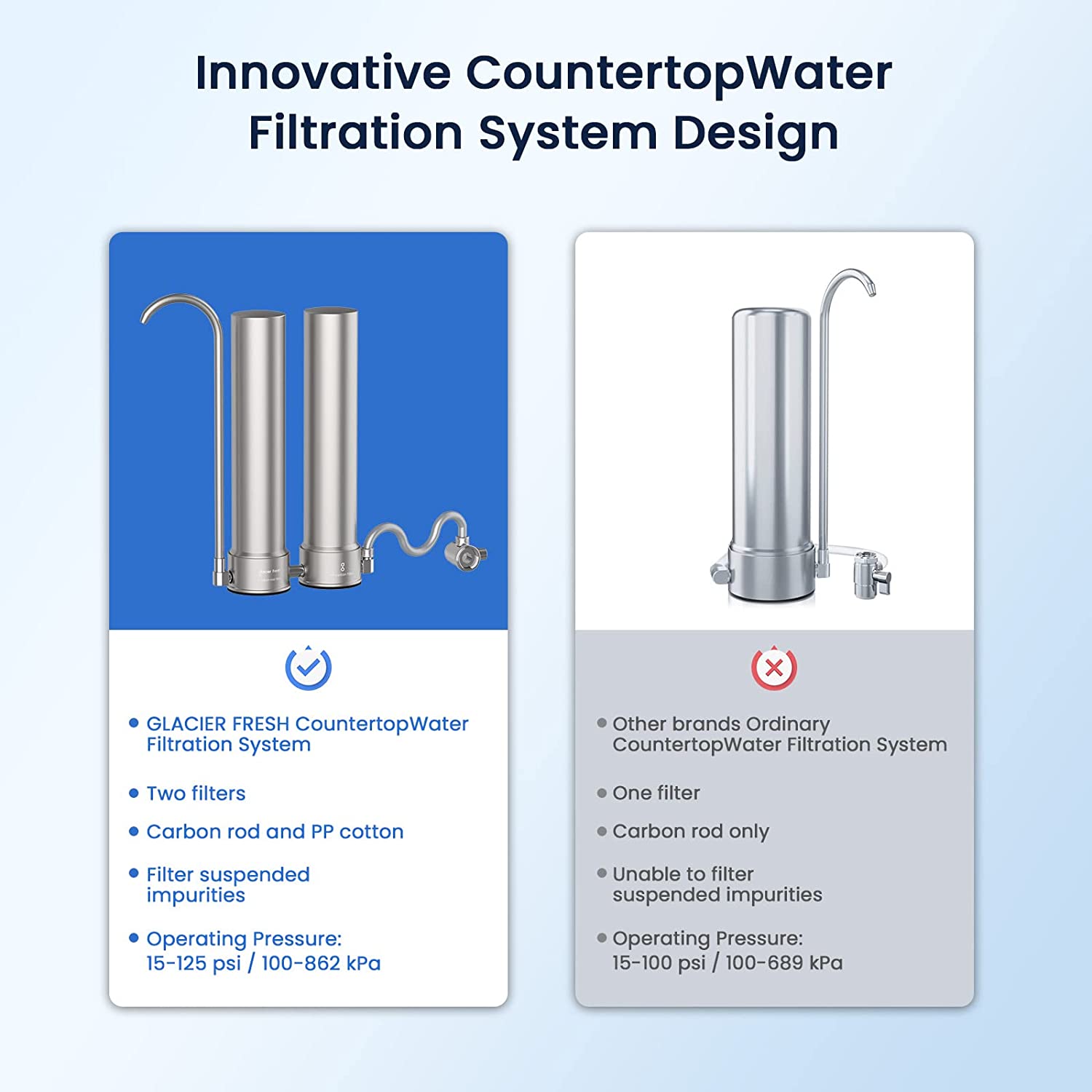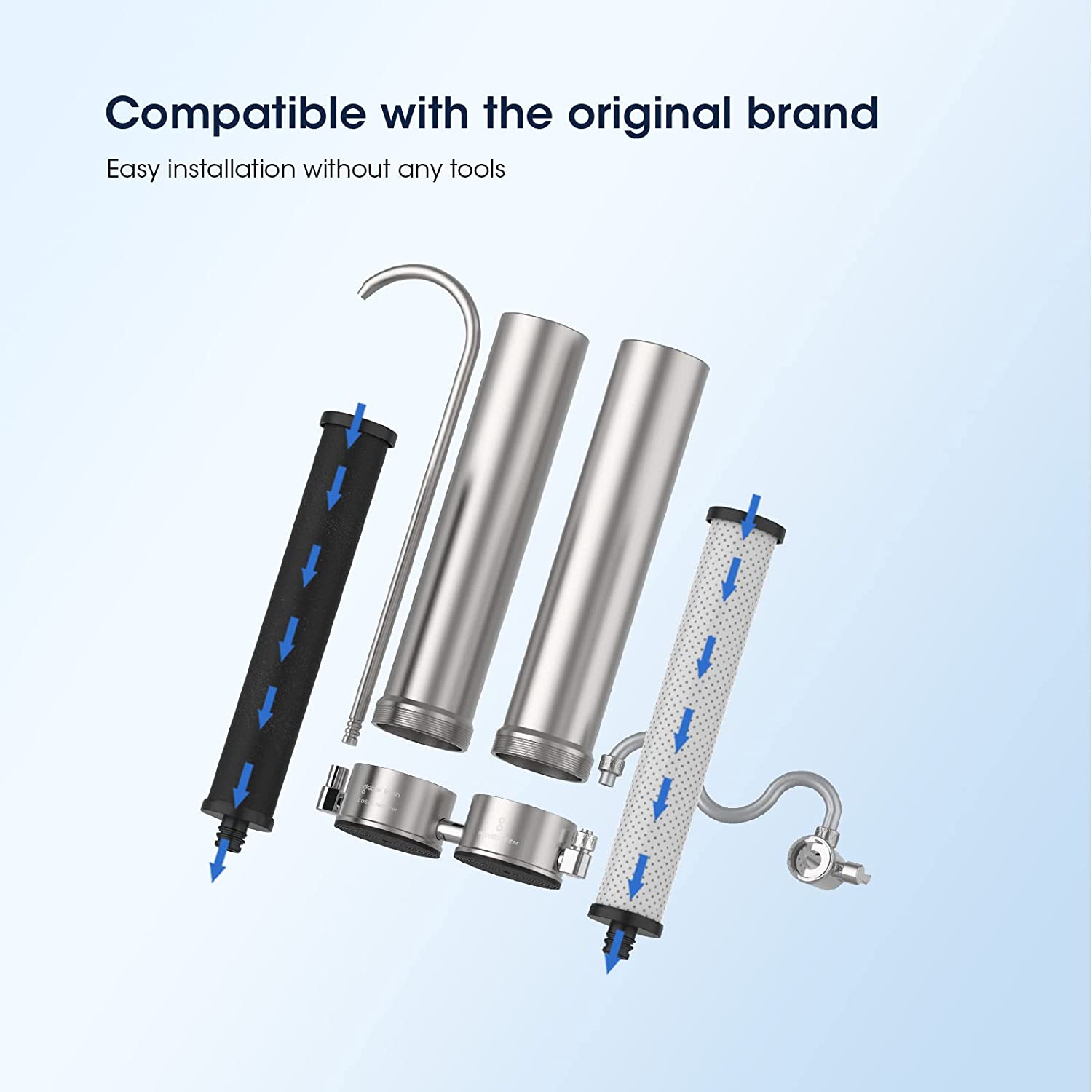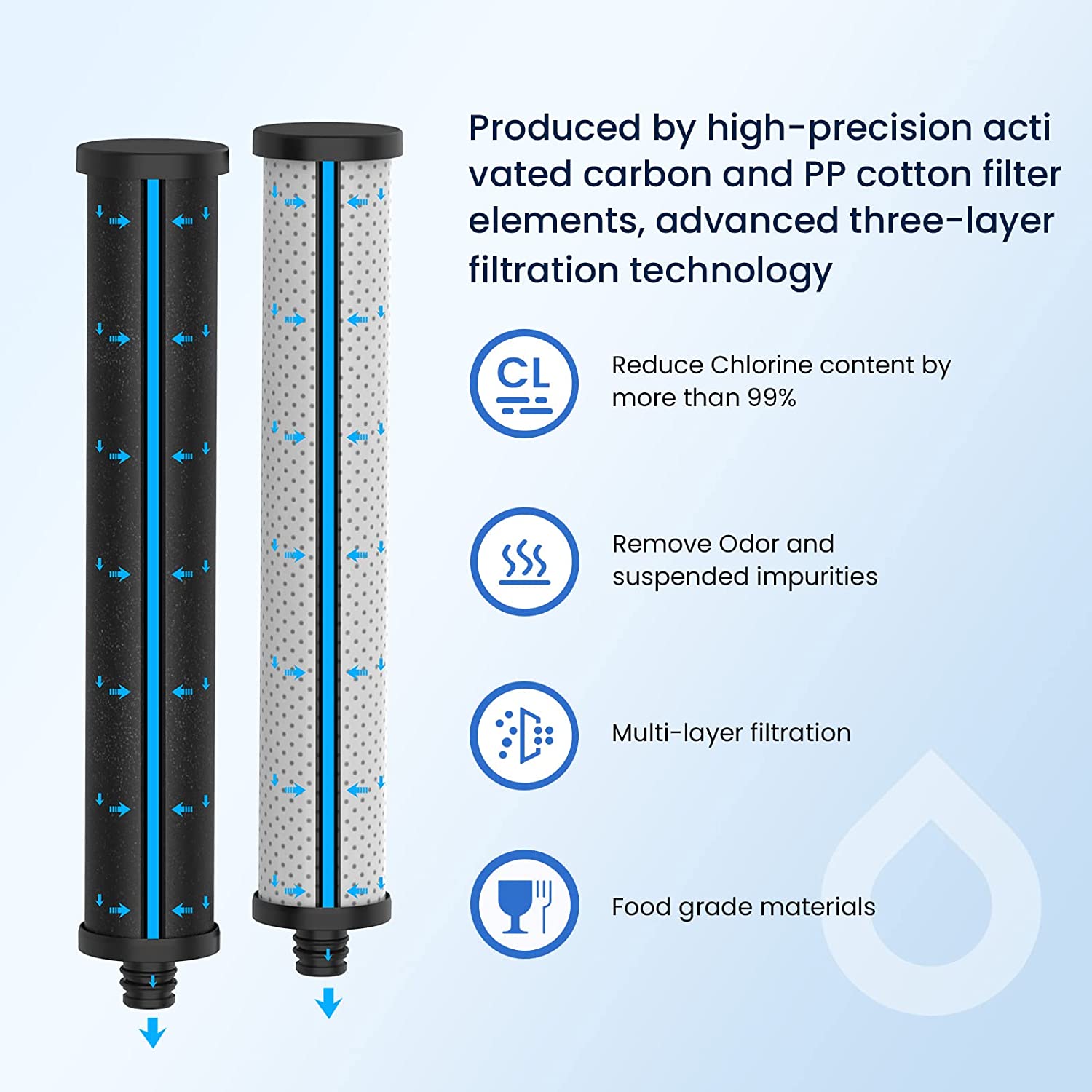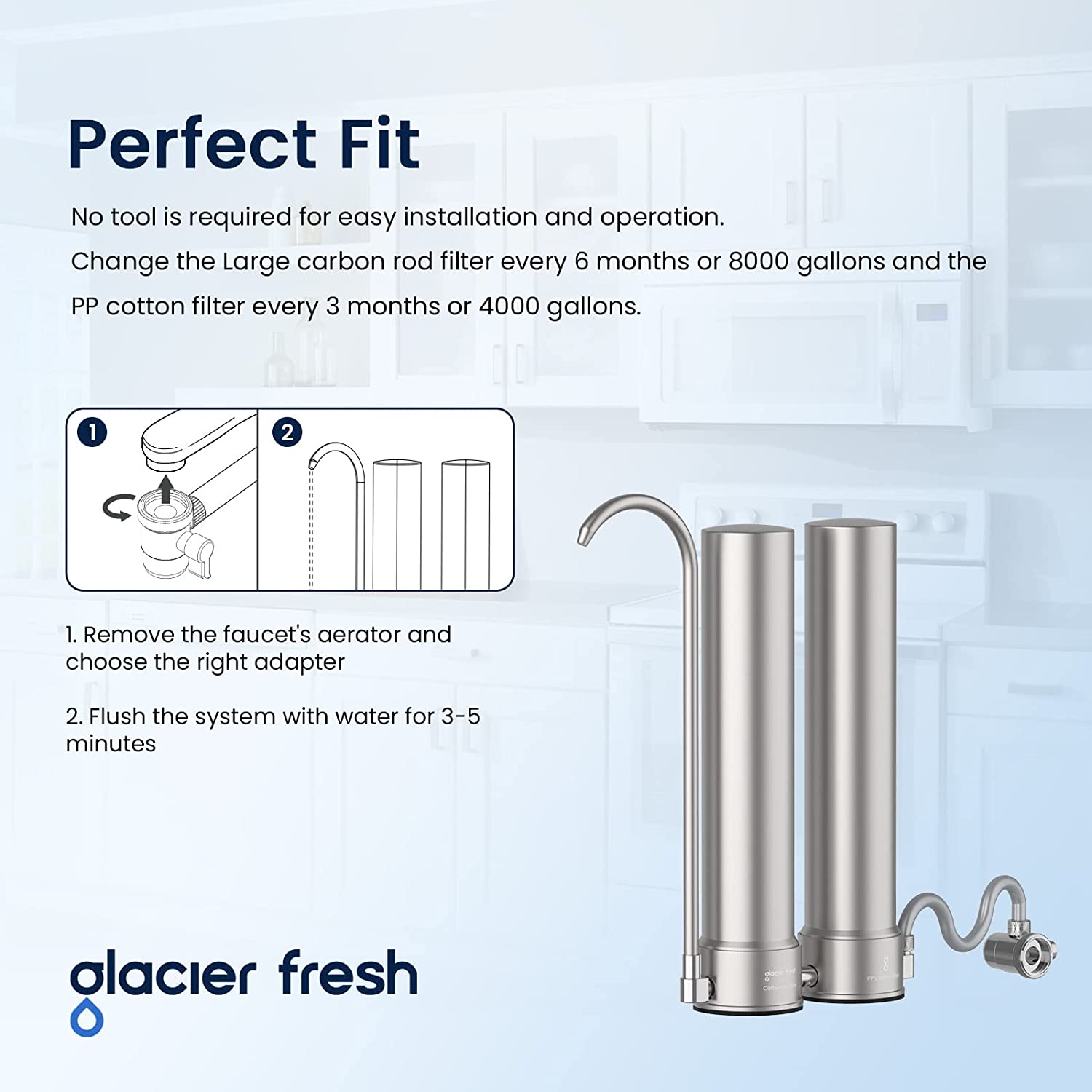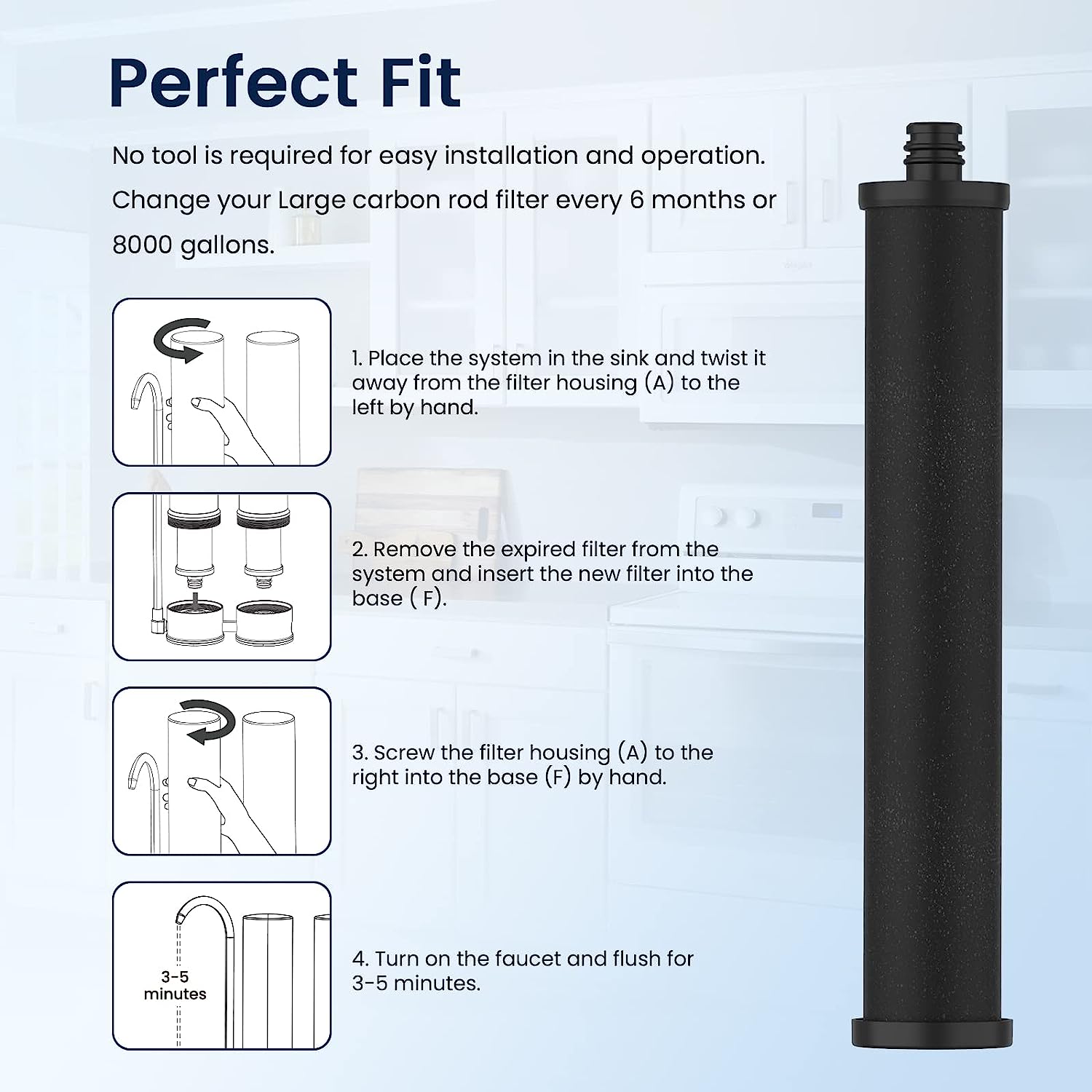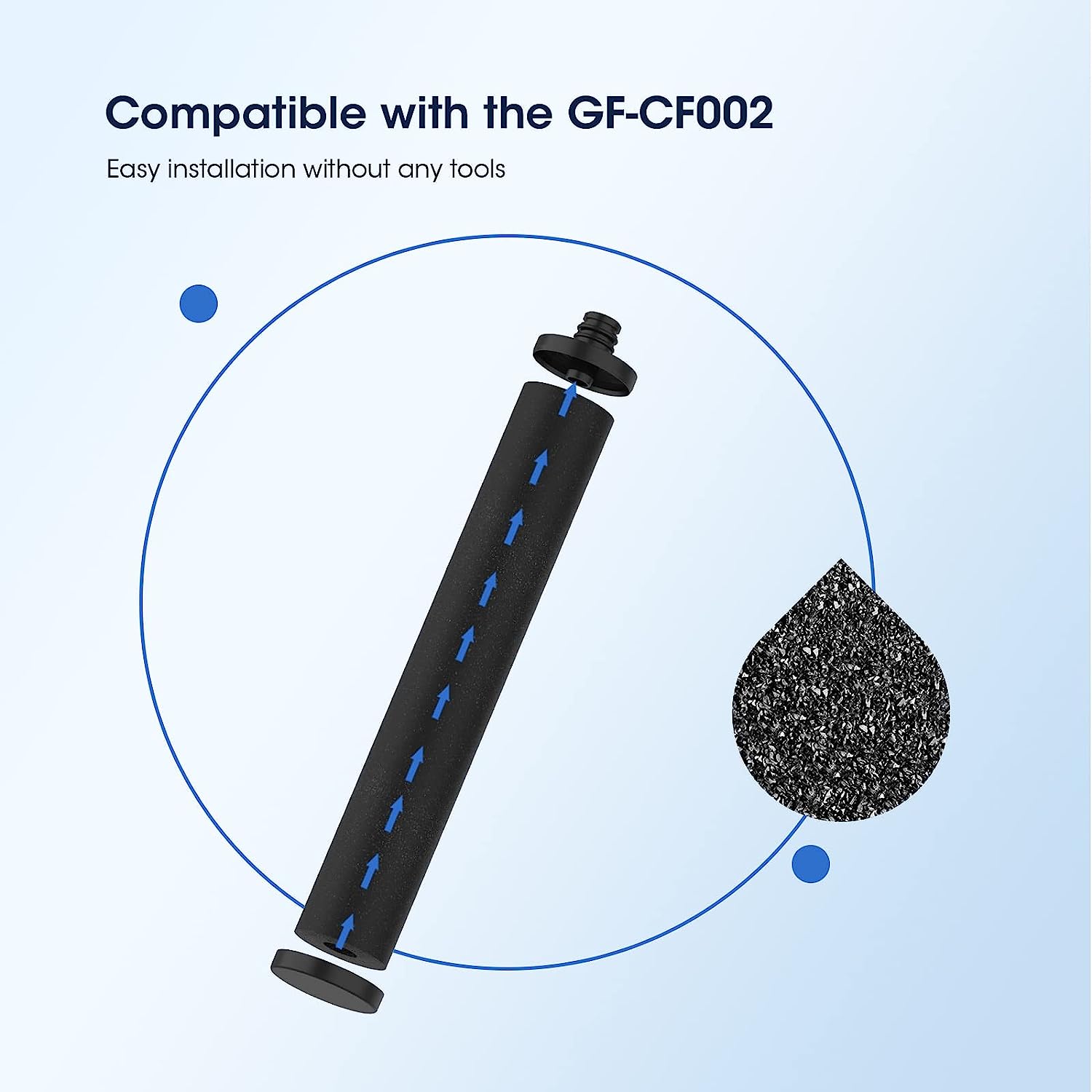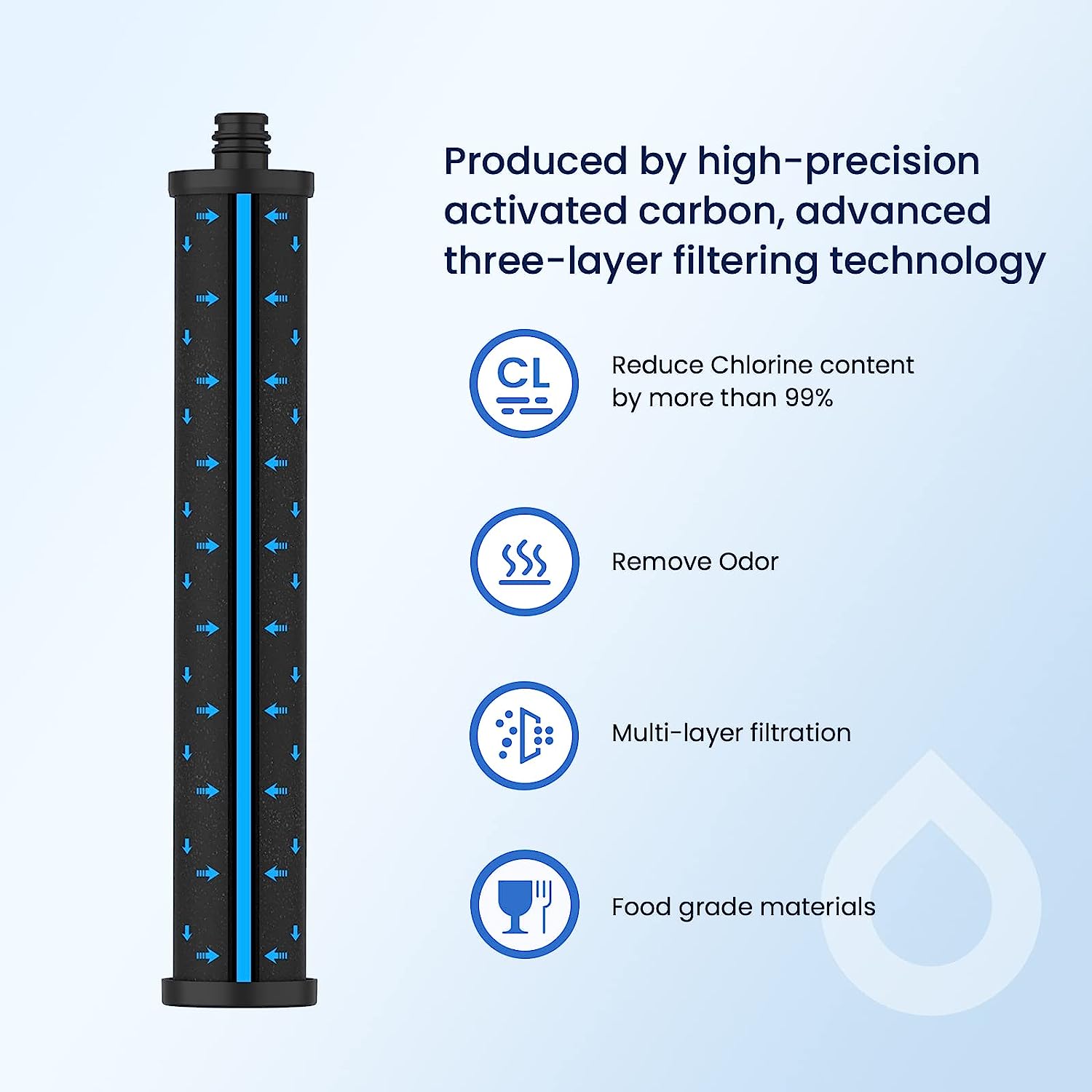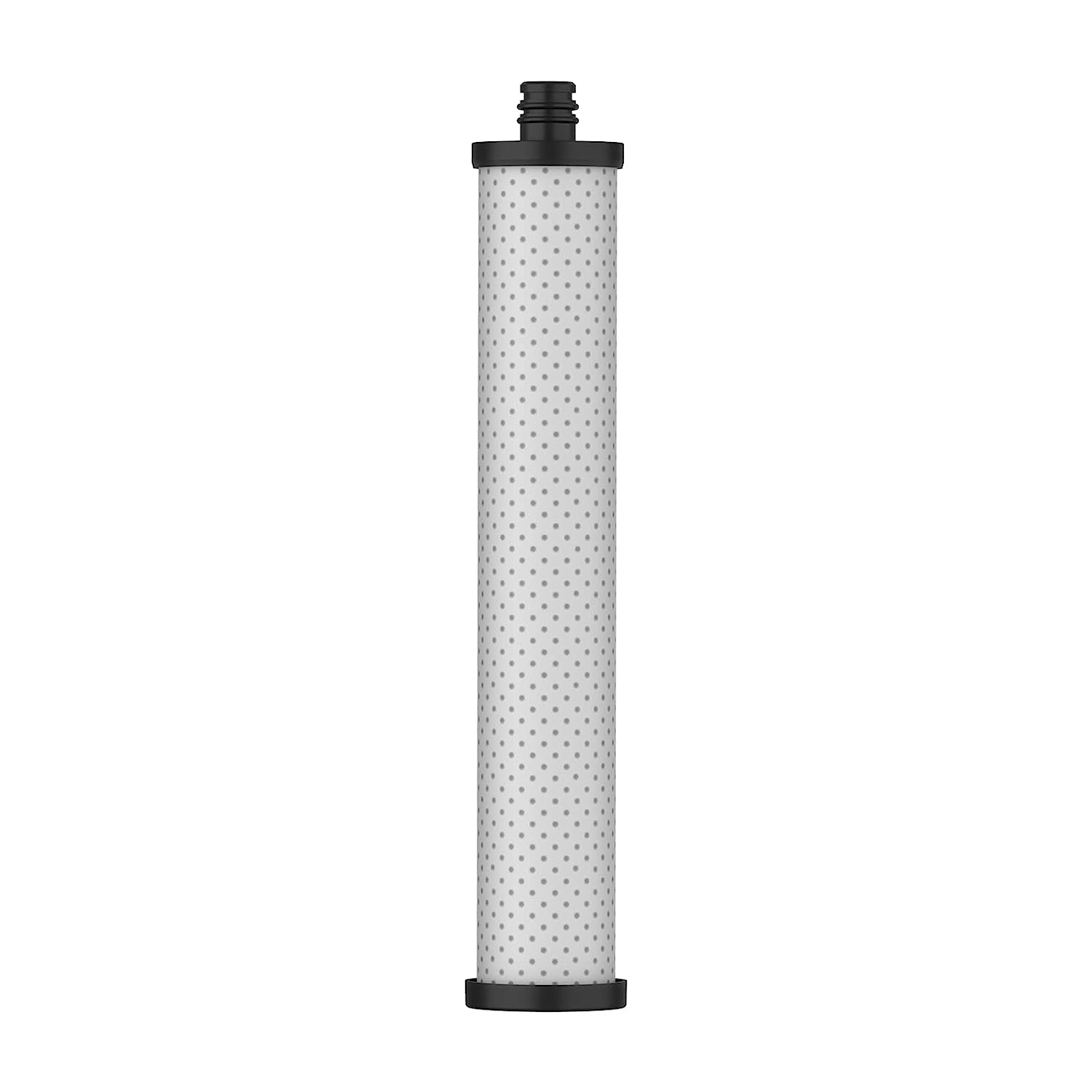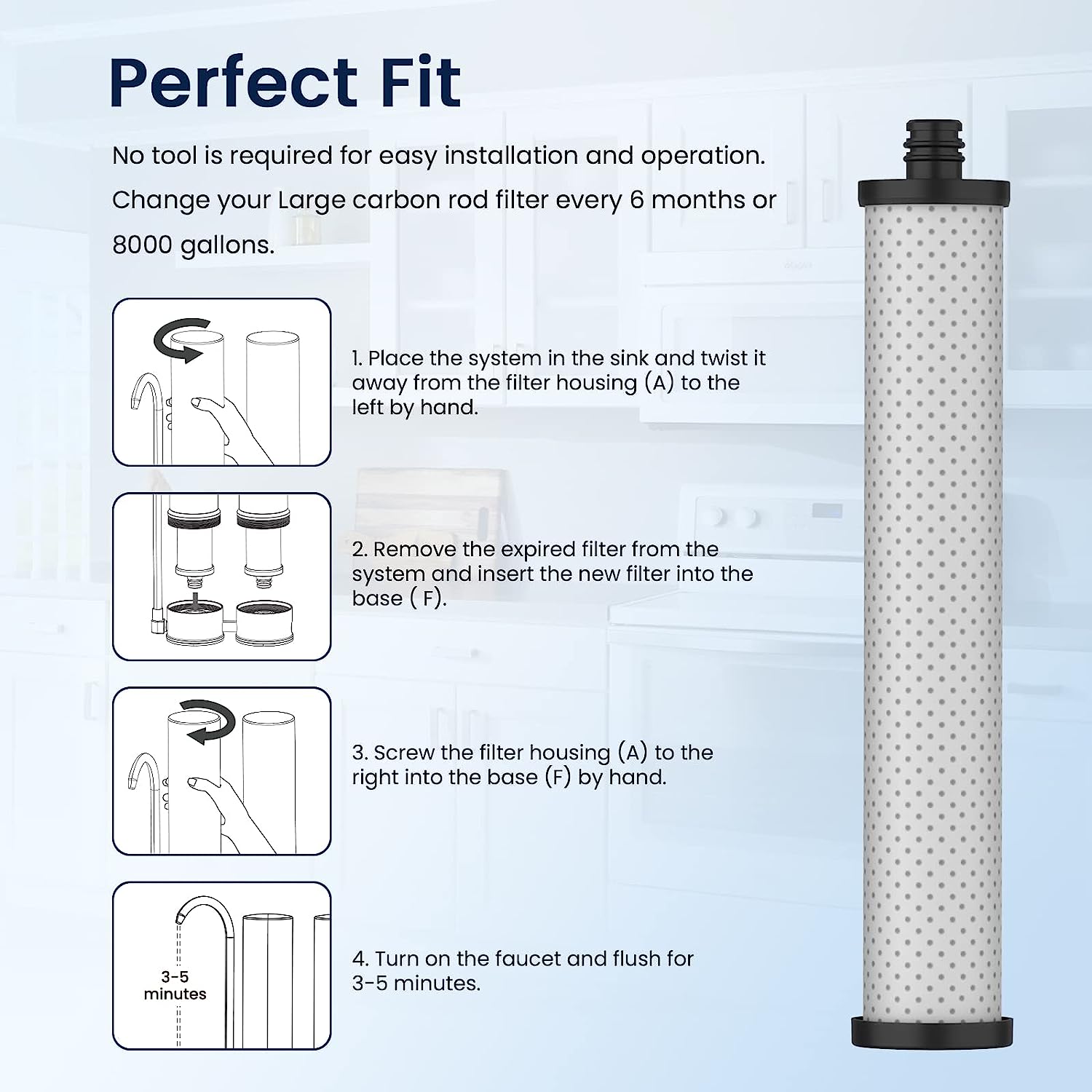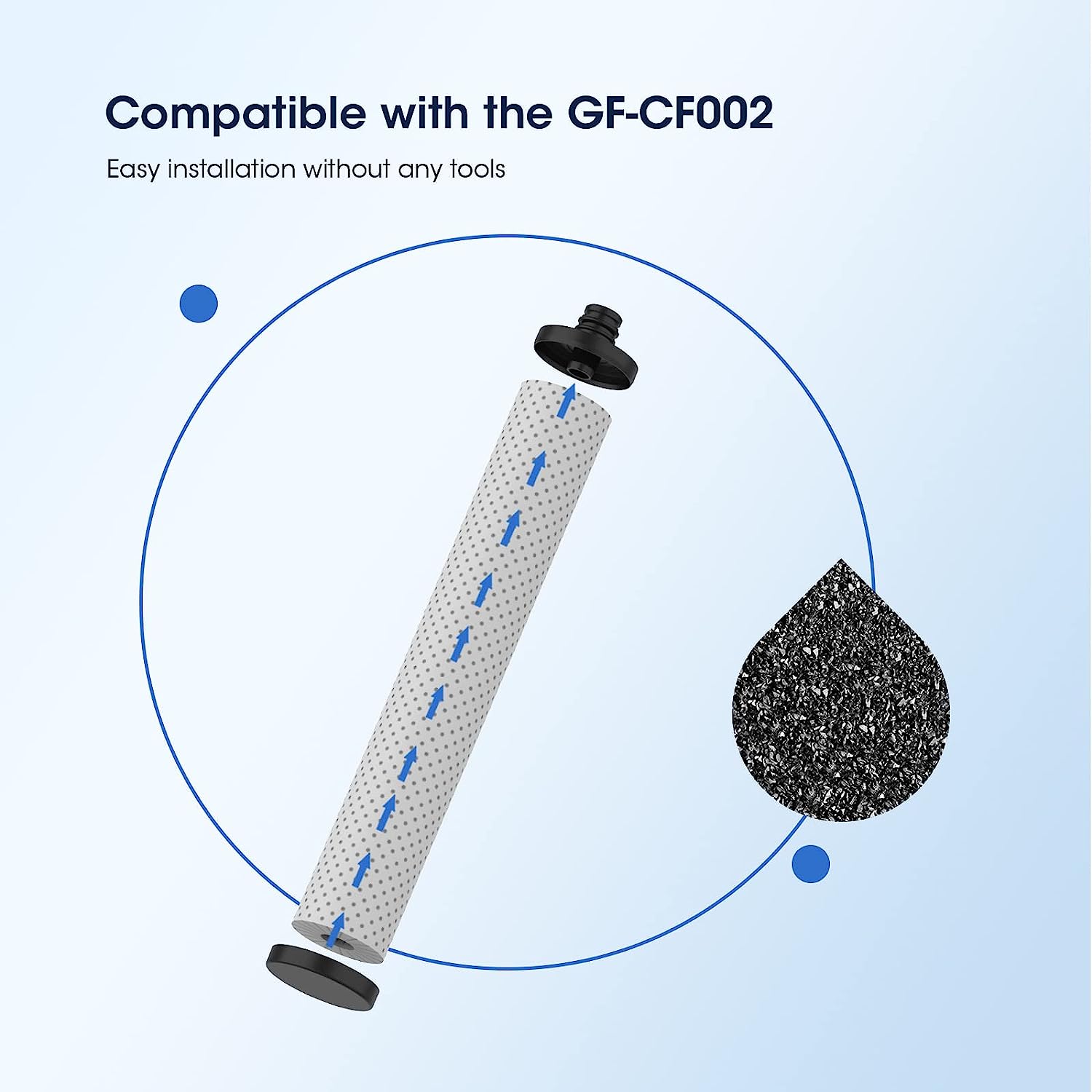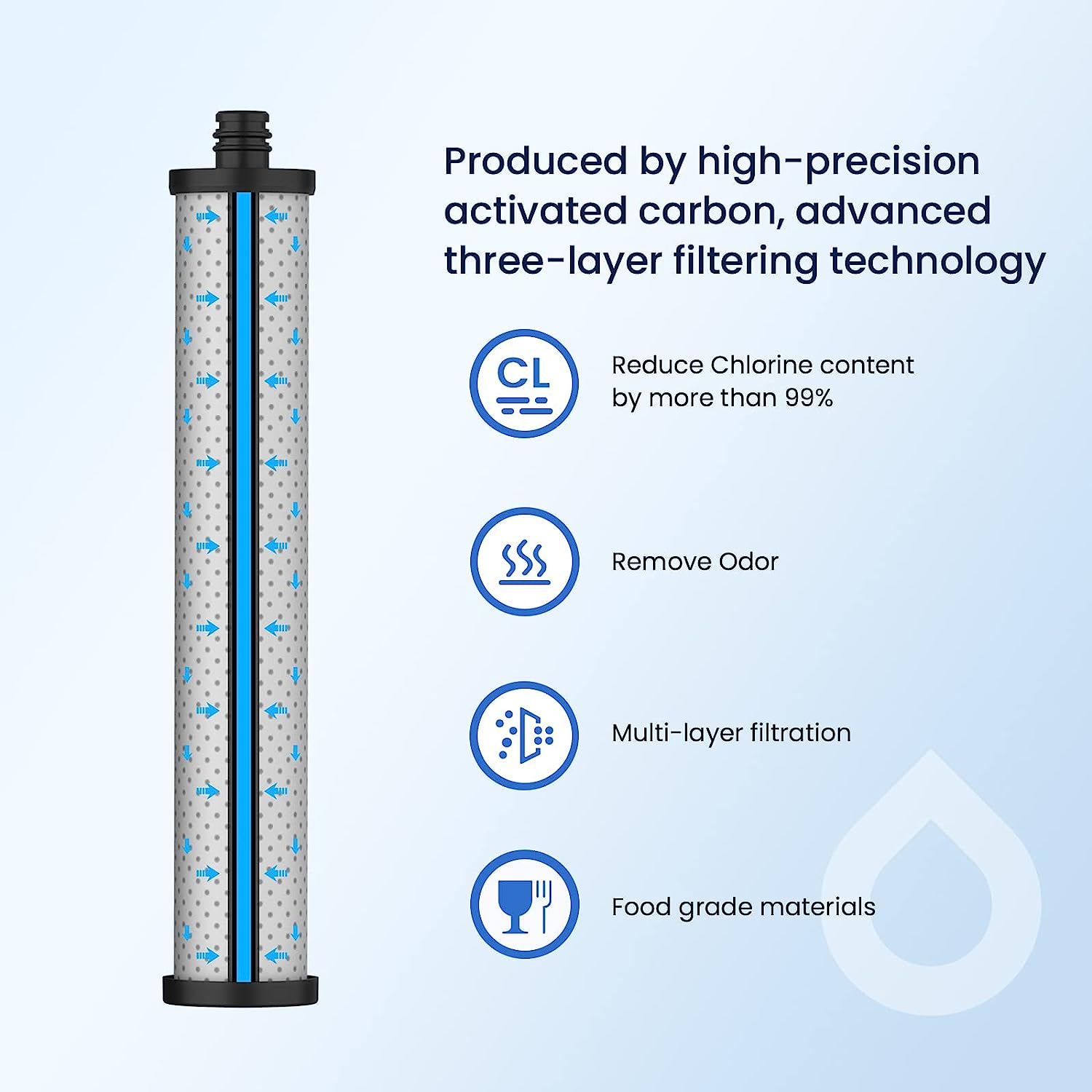 Glacier Fresh Countertop Filter System, Stainless Steel Faucet Water Filter System
304 Food-Grade Stainless Steel, Long-Lasting Life, Reduces 99% of Chlorine, Heavy Metals, Bad Taste
• Efficiently filter: The water filtration system reduces 99% of Chlorine, Heavy Metals, Bad Taste, Suspended matter and impurities
• Long filter life: Carbon rod filter life 8000 gallons, polypropylene cotton filter life 4000 gallons
• Comprehensive accessories: Filters, stainless steel base, adapters, etc., no need to purchase additional accessories.
• Excellent materials: The countertop faucet water purifier system is made from 304 food grade stainless steel and is guaranteed BPA free.
• Easy to install: The countertop filter system can be easily attached to most standard kitchen faucets and faucets, no need to drill holes for the water filter system.
Style:
Countertop Filter System(2 Filter Included)
Glacier Fresh Countertop Water Filter System uses Food-Grade Stainless Steel with Innovative 5-stage Filtration
Effectively reduces heavy metals, chemical impurities, sediments, and up to 99% chlorine and retains minerals such as calcium, magnesium, and potassium in the water, which benefits your health.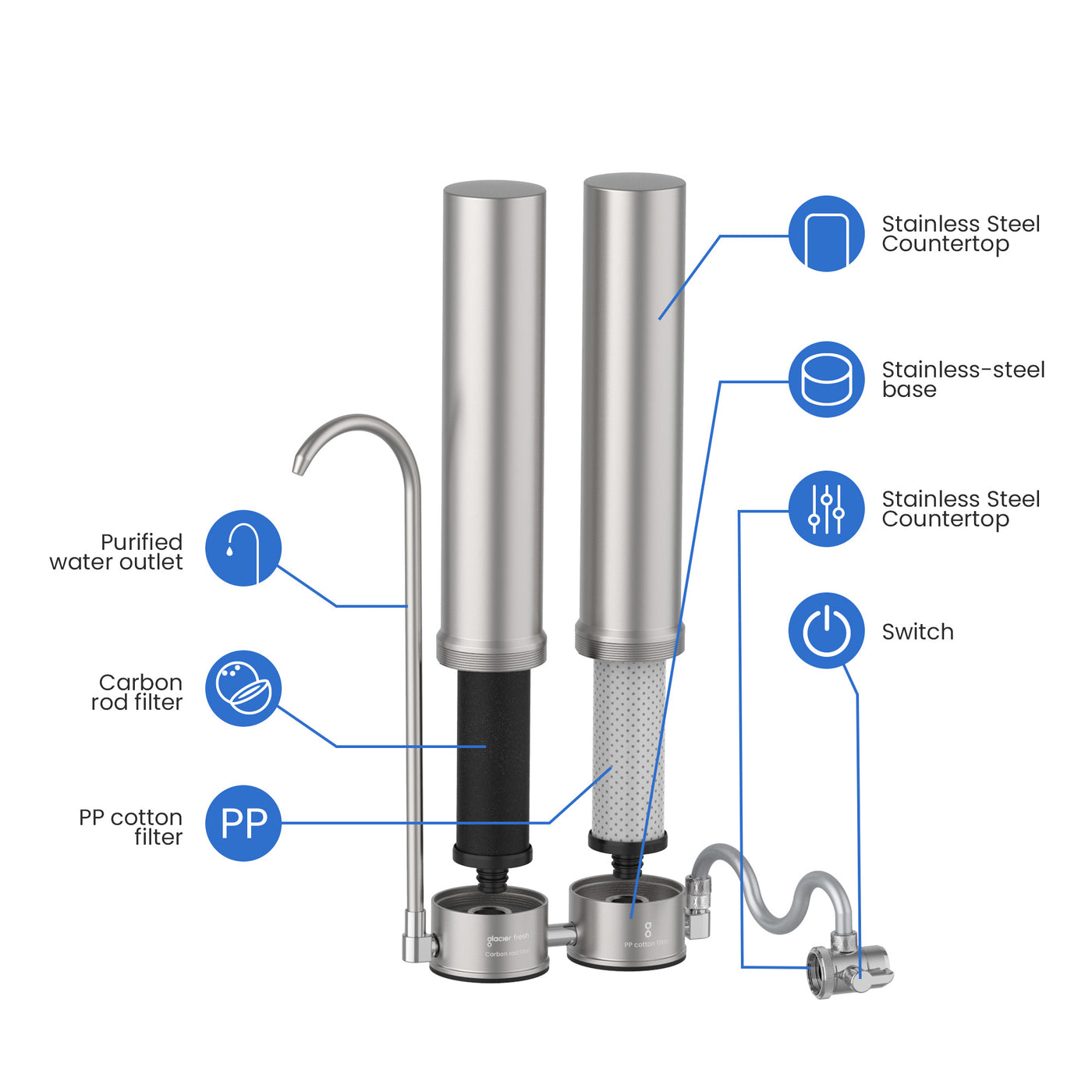 High-Quality Safe Material
The Glacier Fresh Countertop Filter System is made from 304 food-grade stainless steel, giving it a stylish brushed appearance and free from harmful substances like lead and BPA.

Unlike traditional plastic filters, this system has exceptional resistance to fingerprint, leakage, collision, corrosion, and bursting. Make sure you have access to safe and healthy drinking water without any concerns.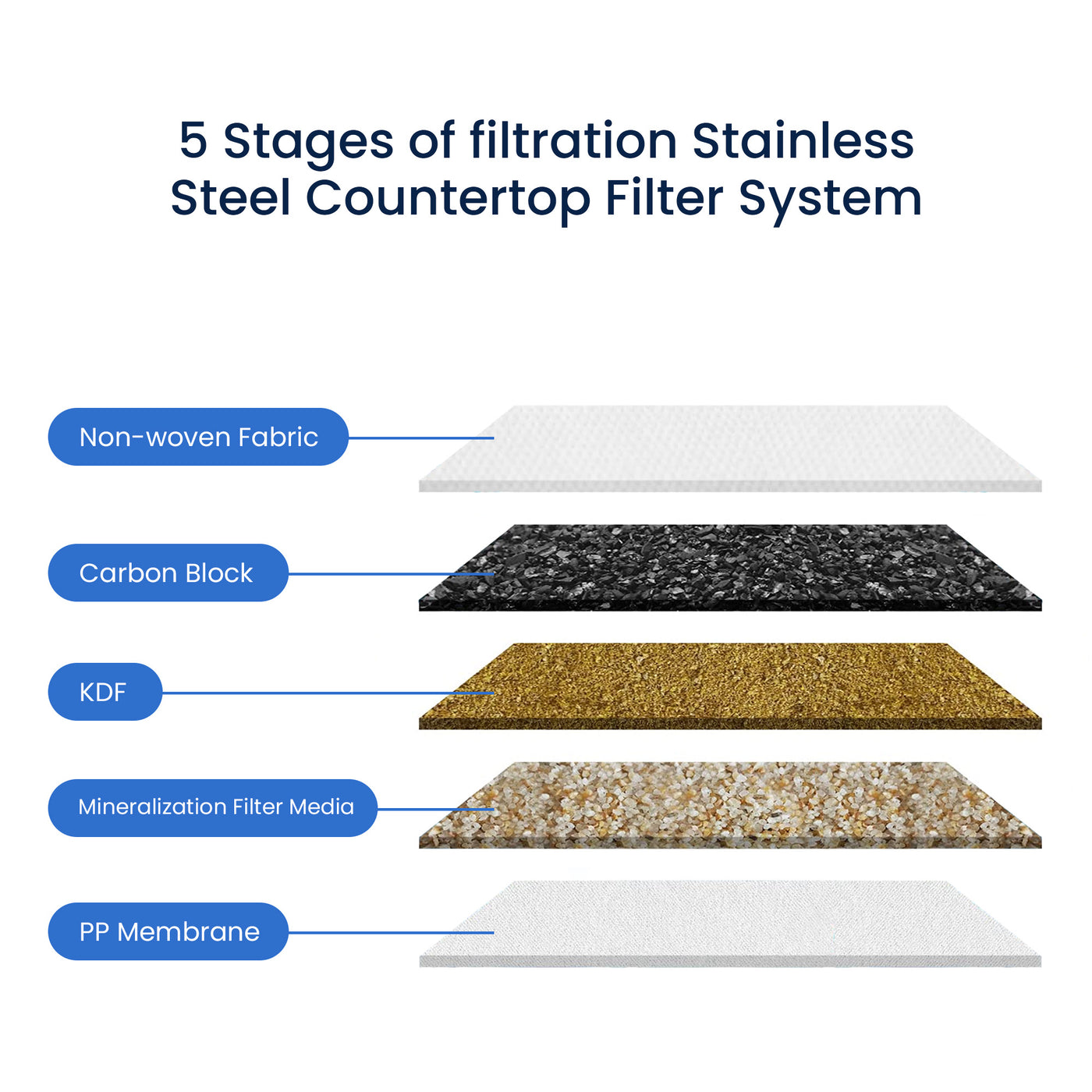 5-Stage Advanced Filtration
The 5-Stage Filtration System employs a Multi-stage filtration process that includes coconut shell activated carbon, KDF55, mineralized materials, non-woven, and PP cotton.
This combination is very effective in reducing heavy metals (lead), up to 99% chlorine, unpleasant tastes and odours, fluoride, hydrogen sulphide, sediment and other water impurities.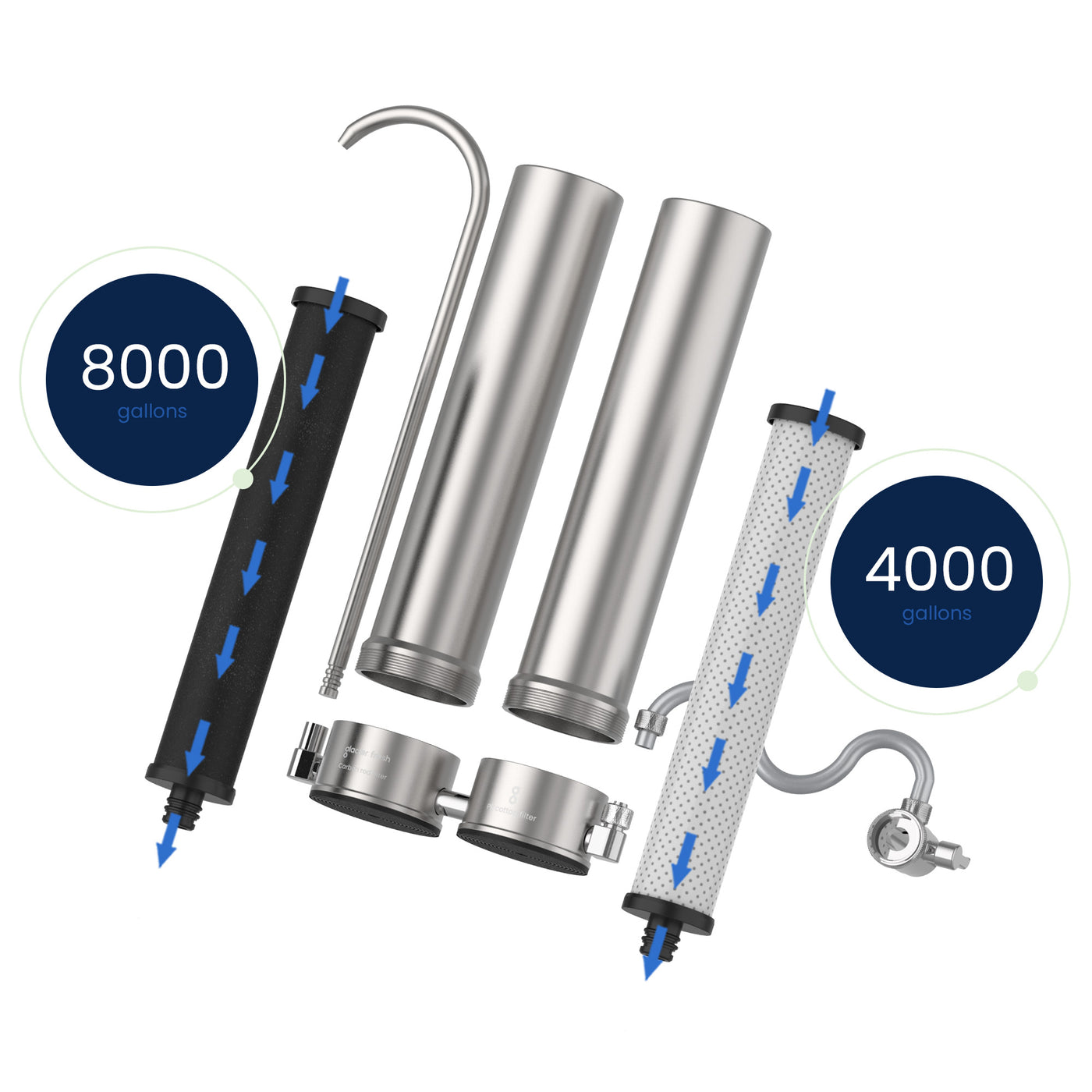 Extremely Long Service Life
This filtration system, when connected to your municipal tap water, provides 4000 gallons of water from a polypropylene cotton filter and 8000 gallons from a carbon rod filter (actual duration may vary depending on water quality).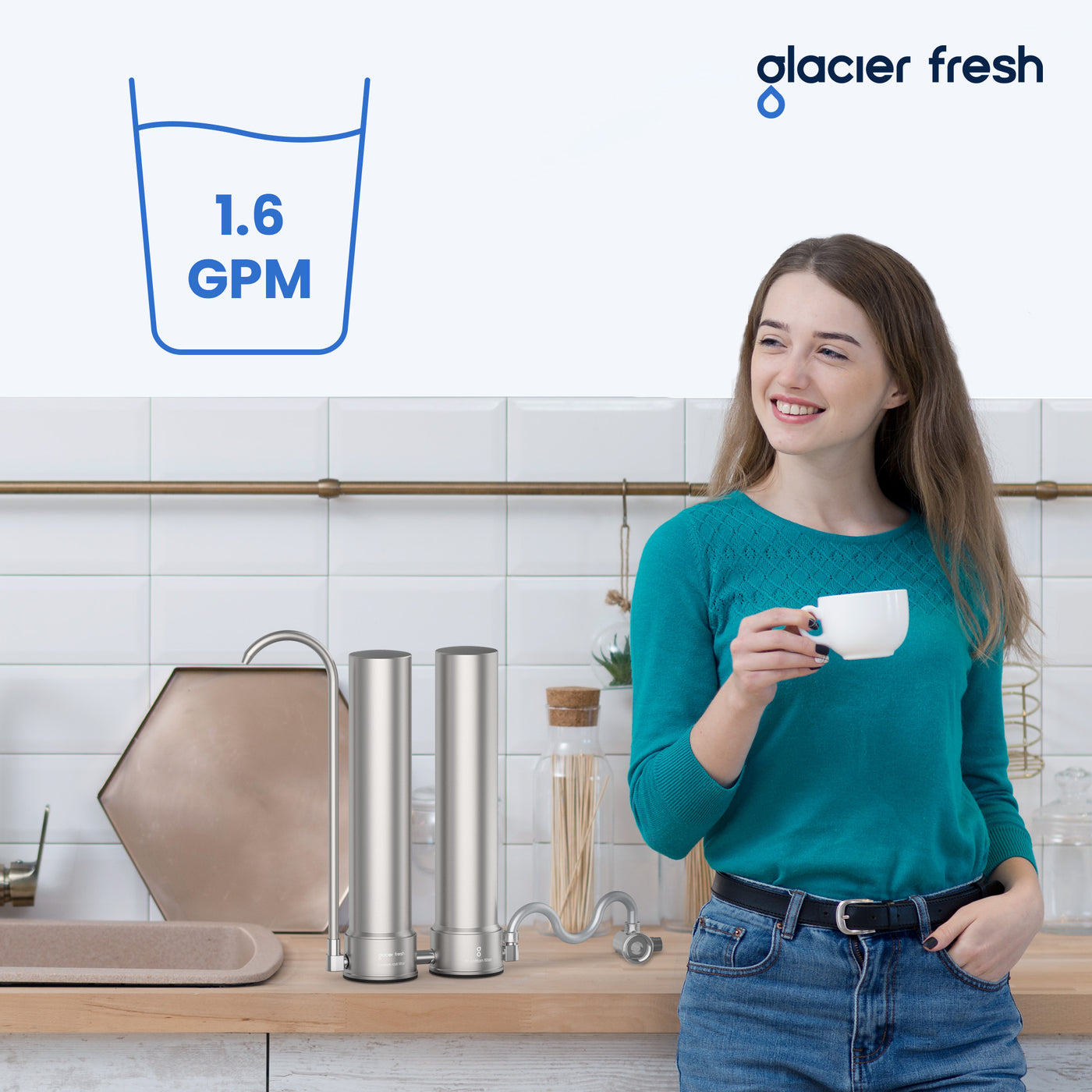 Fast and Stable Water Flow
Glacier Fresh countertop filter system uses advanced filtration technology and has a tested water flow rate of up to 1.6 gallons per minute you can get a smooth drinking experience. Just in a few seconds, you can get a bottle of pure water.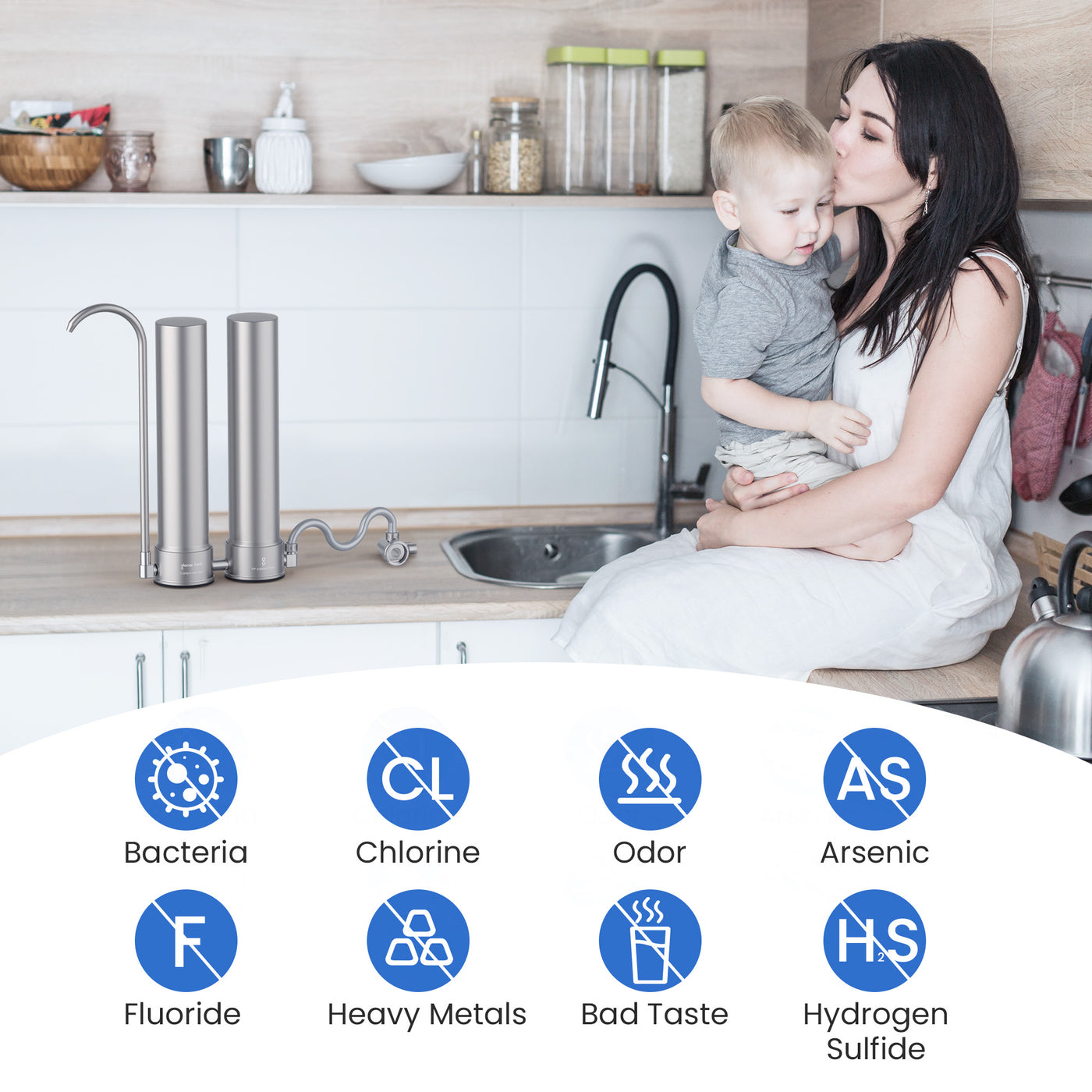 Multi-Purpose Applications
With exquisite design and small size, Glacier Fresh countertop water filtration system can be easily installed in your kitchen, bathroom, RV, or office to meet your daily water needs. It's an ideal choice for drinking, cooking, skincare, and cleaning. Note: This system DOES NOT lower TDS value.
Step 1
Screw off and screw on the filter's diverter valve then it is ready to use
Step 2
To get pure water, just turn on the tap and let the water run. There is a small lever on the faucet. Then switch the small lever on the diverter valve. Water flows from the sink faucet to the filter housing. Inside the housing is a replaceable filter element. Water passes through the cartridge and fills your container.
Step 3
To turn off the filter, just turn off the water faucet. Switch the small lever to get tap and purified water at any time you want.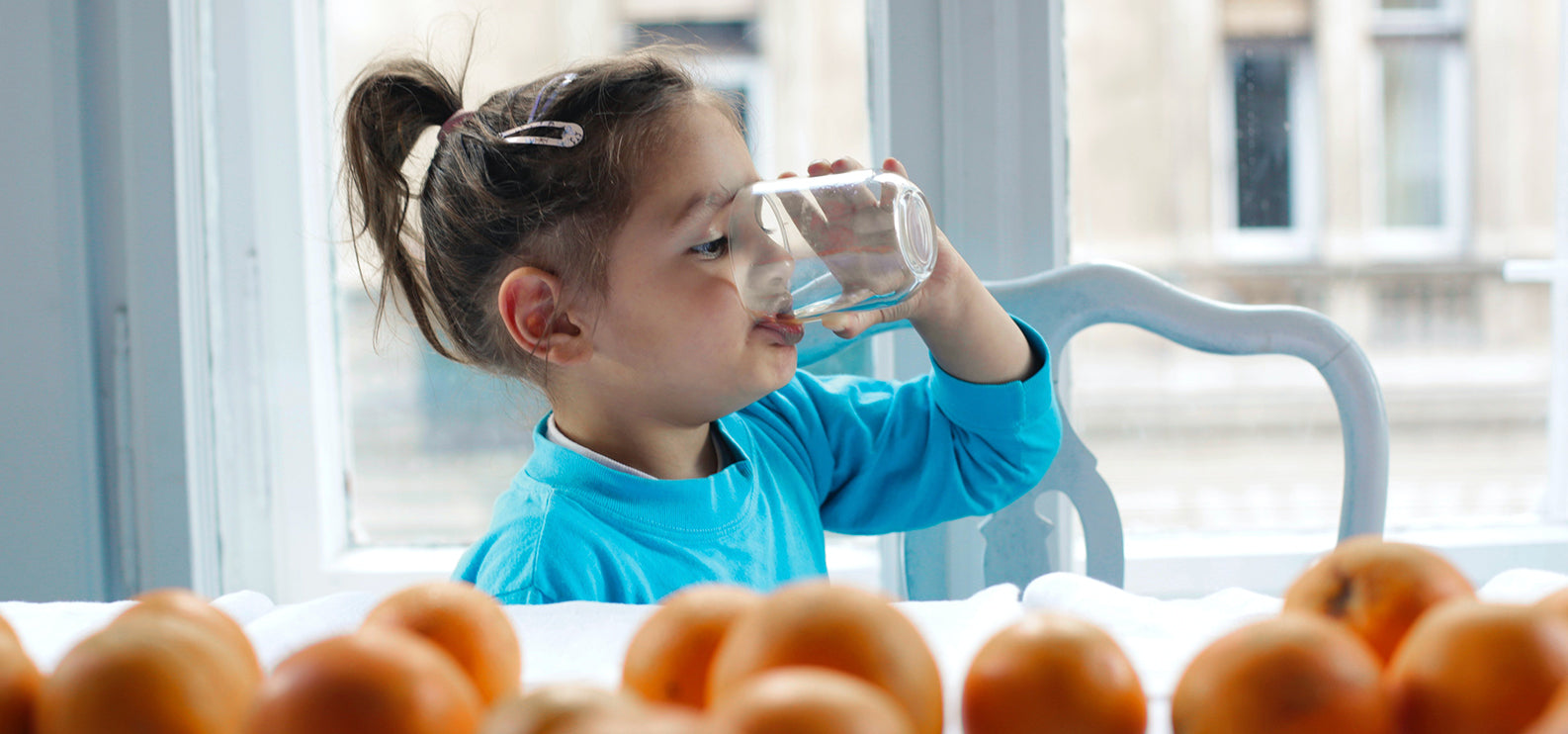 ★★★★★
At first, I was skeptical about it and decided to give a try. The installation was so easy! The water of itself is really good! And saved my money! I always buy these essential water bottles and I'm getting tired of how expensive it is and out of stocks sometimes when I need them. So I went for it and it's perfect for my family and pets for their drink needs!