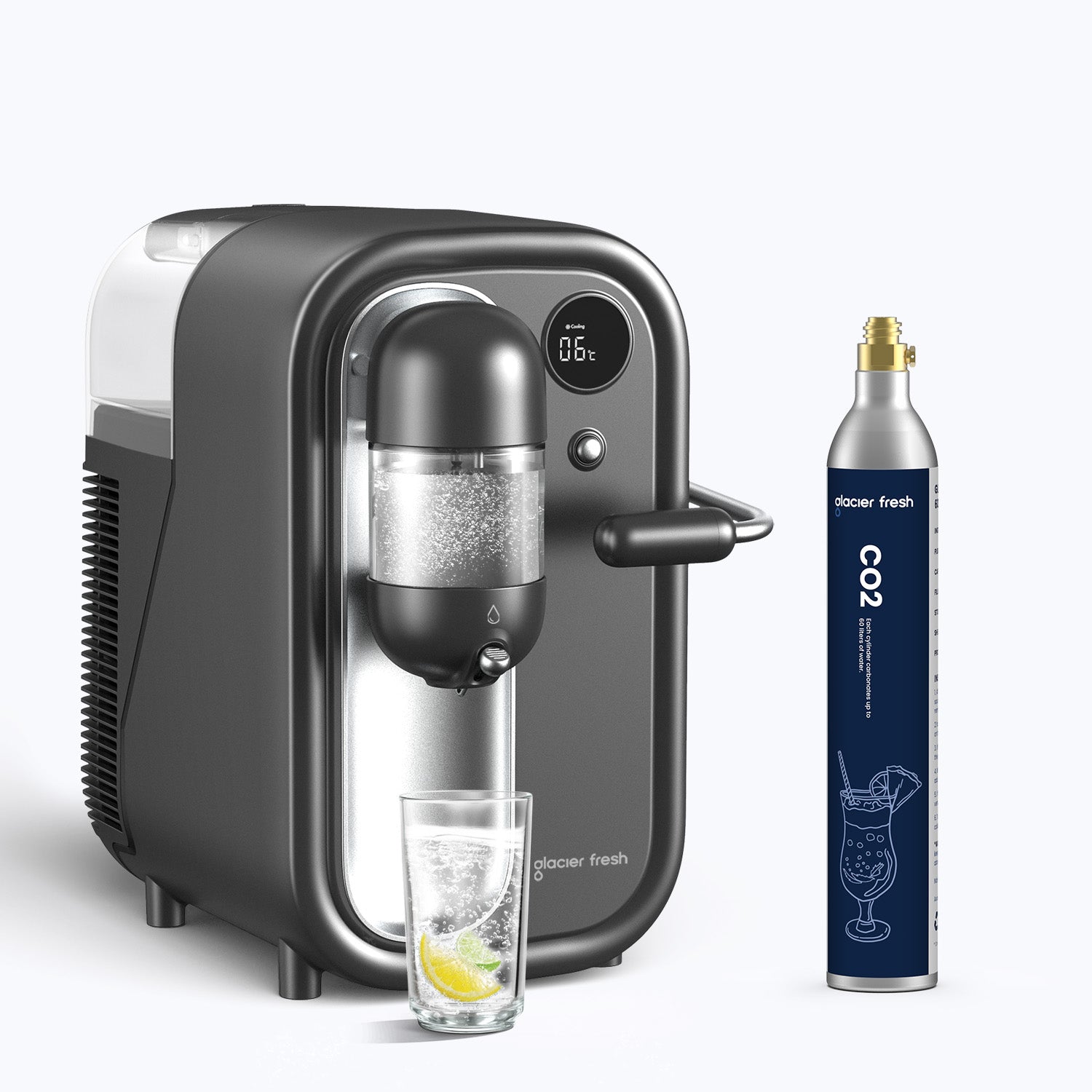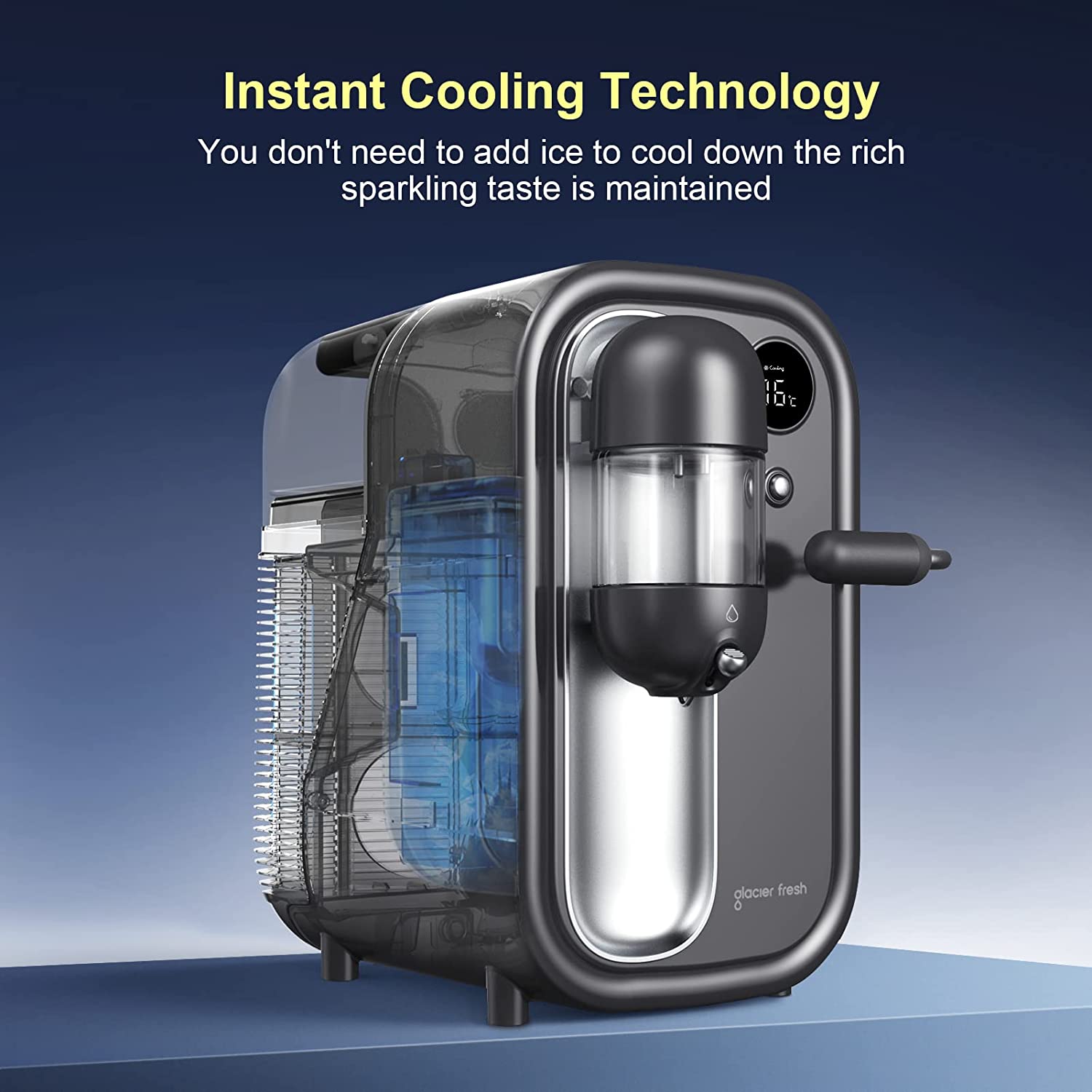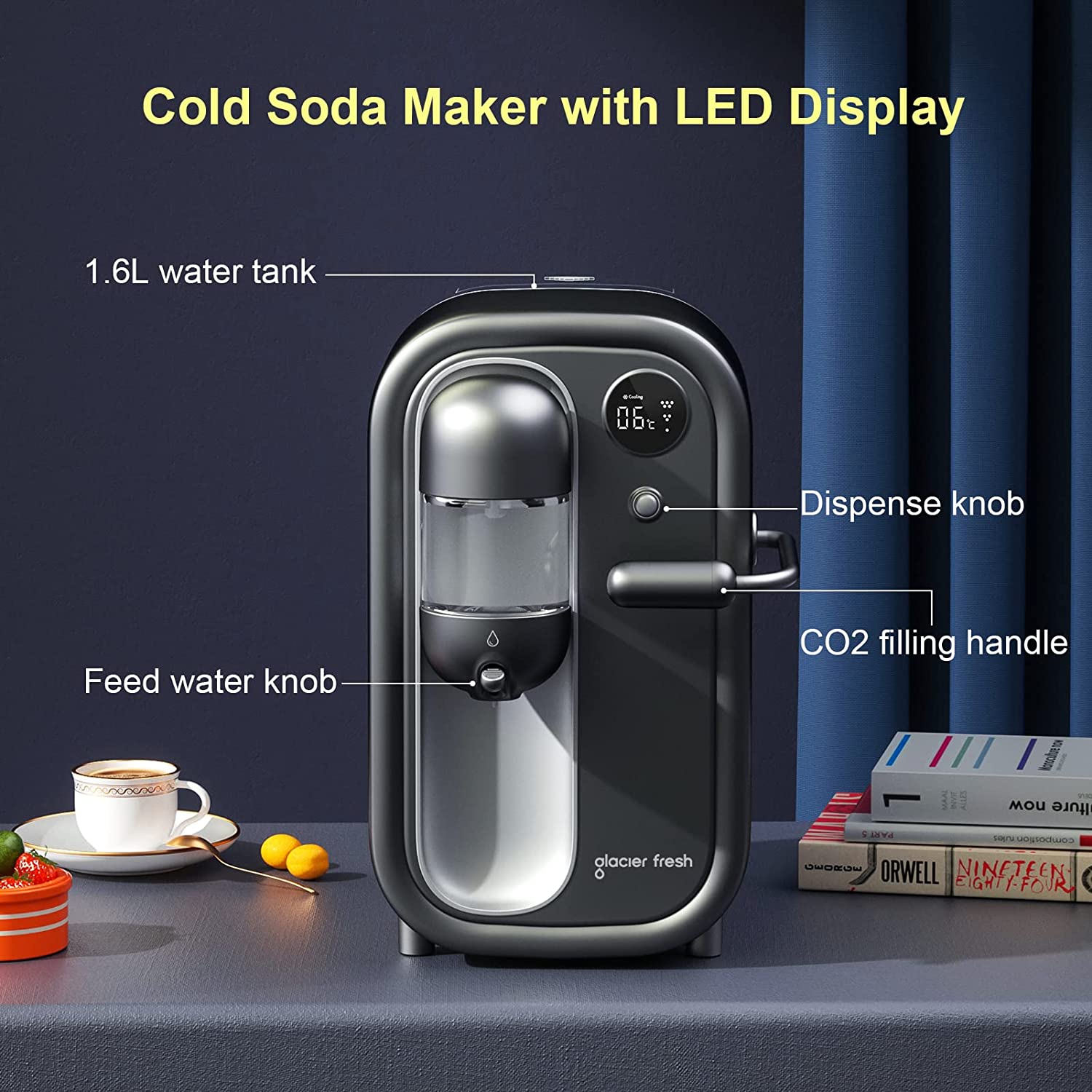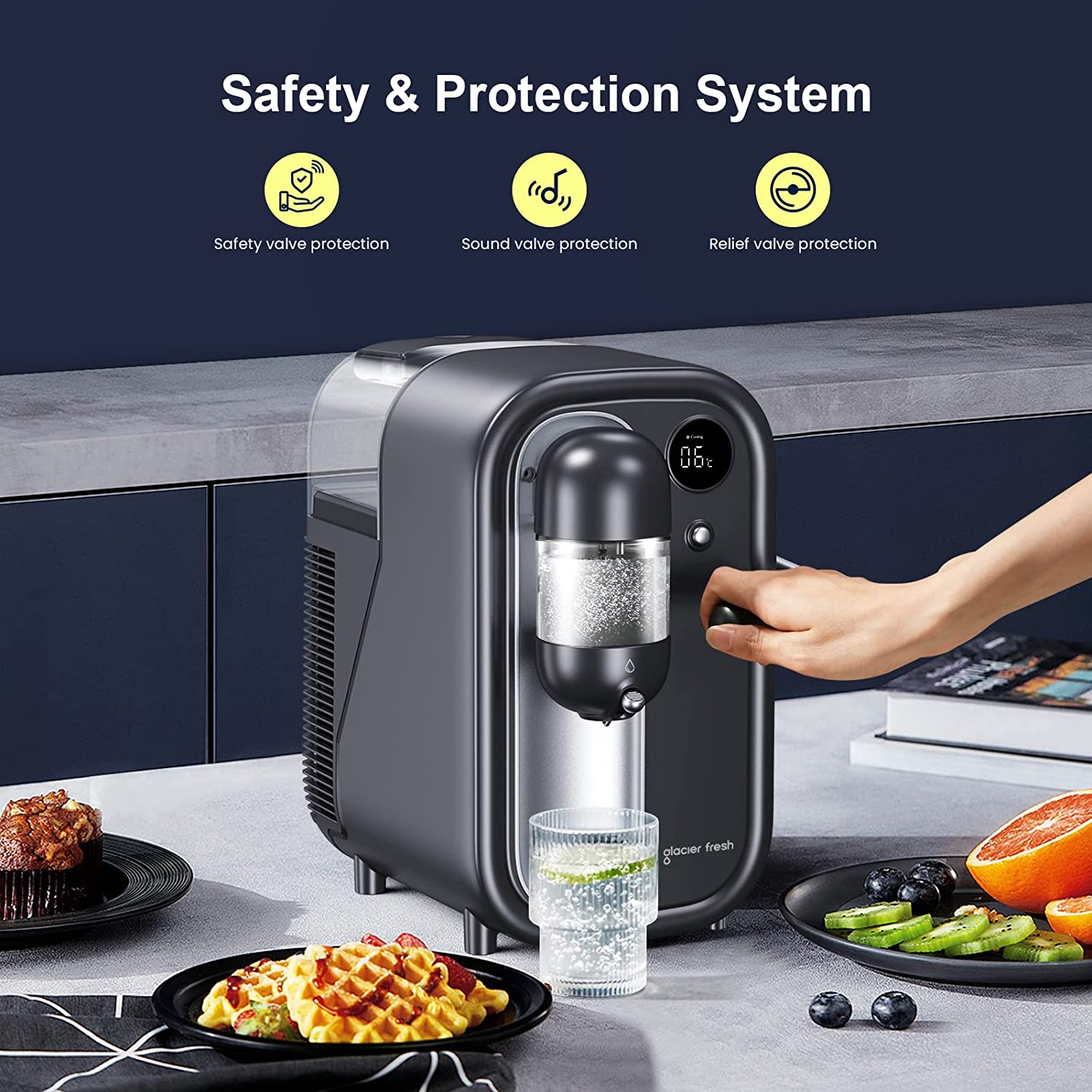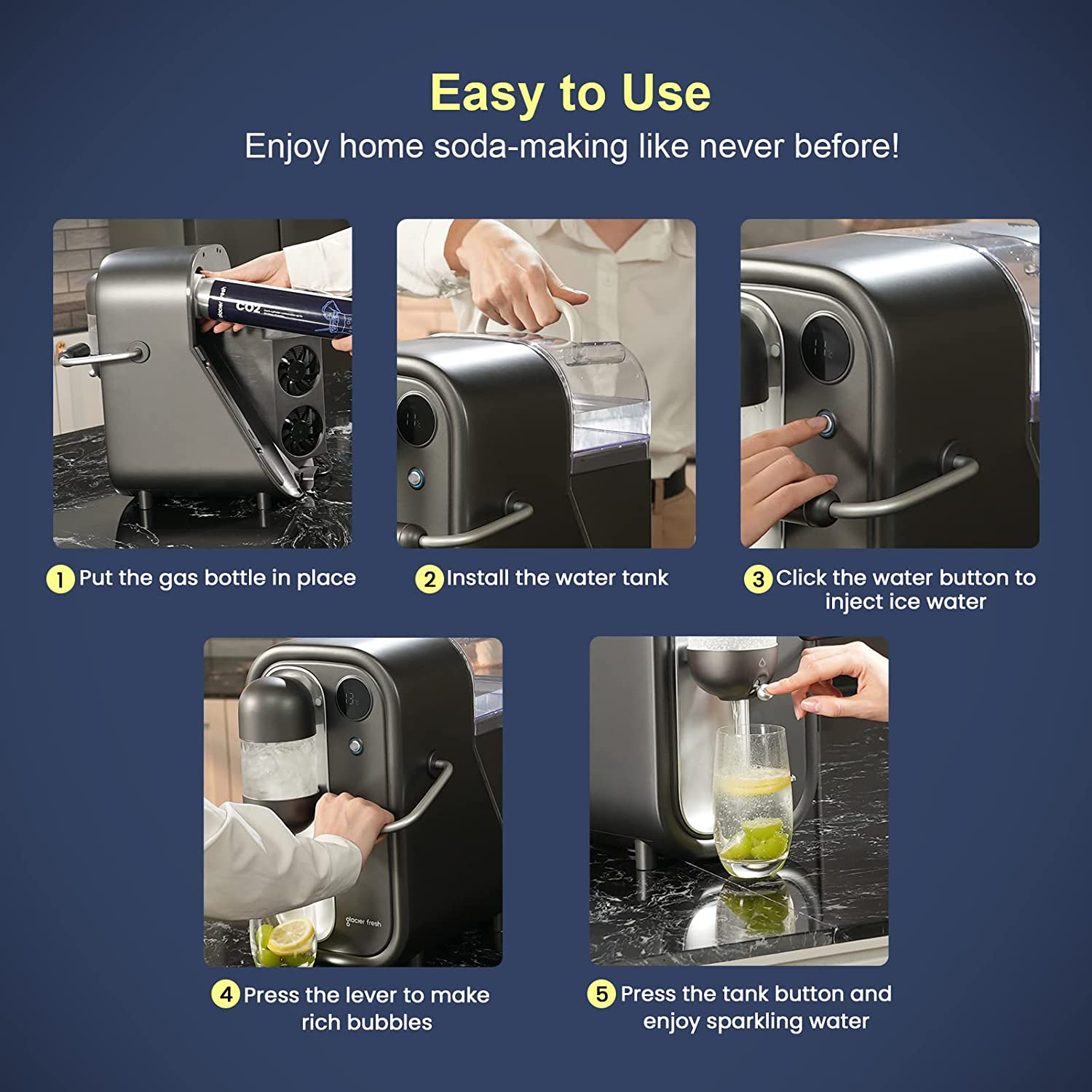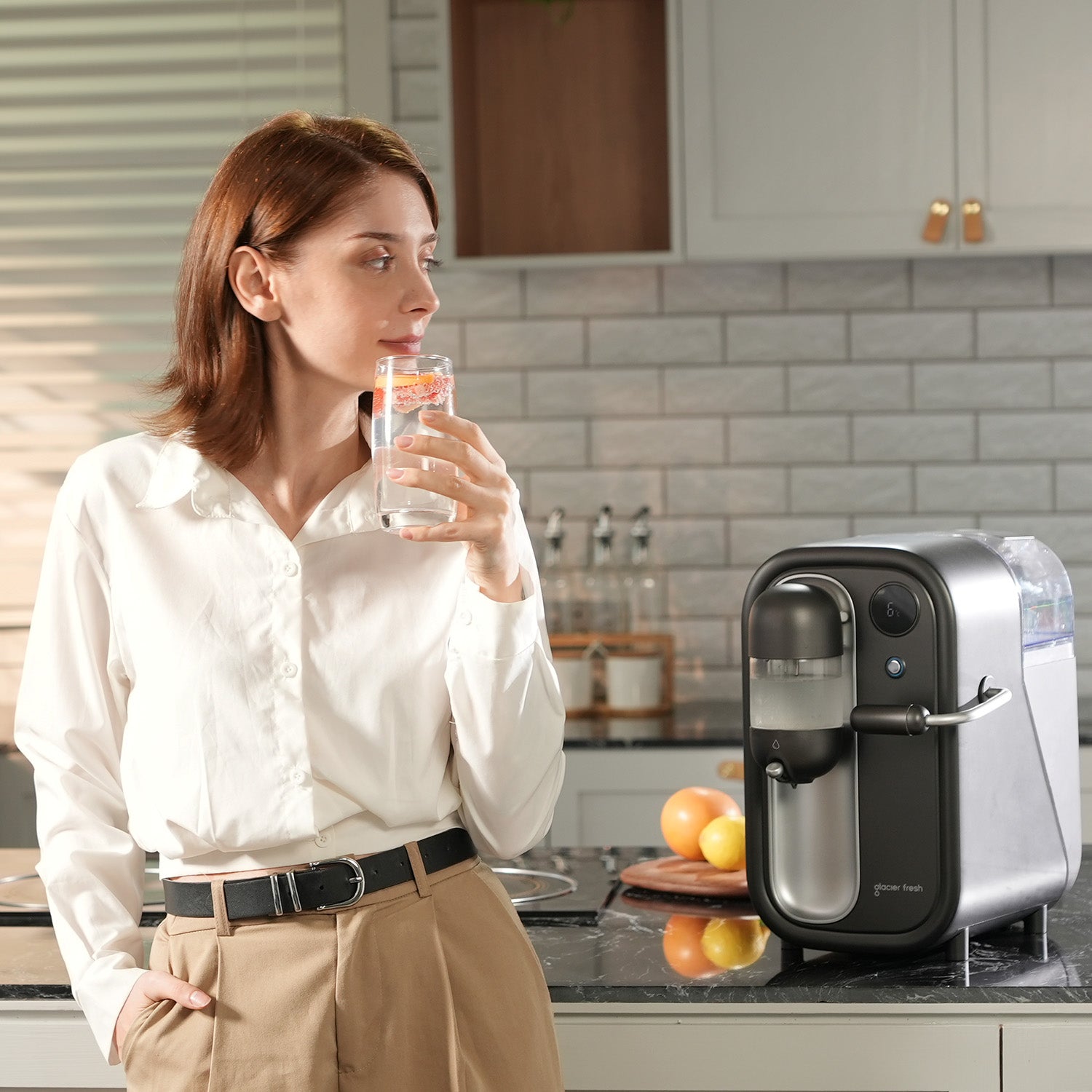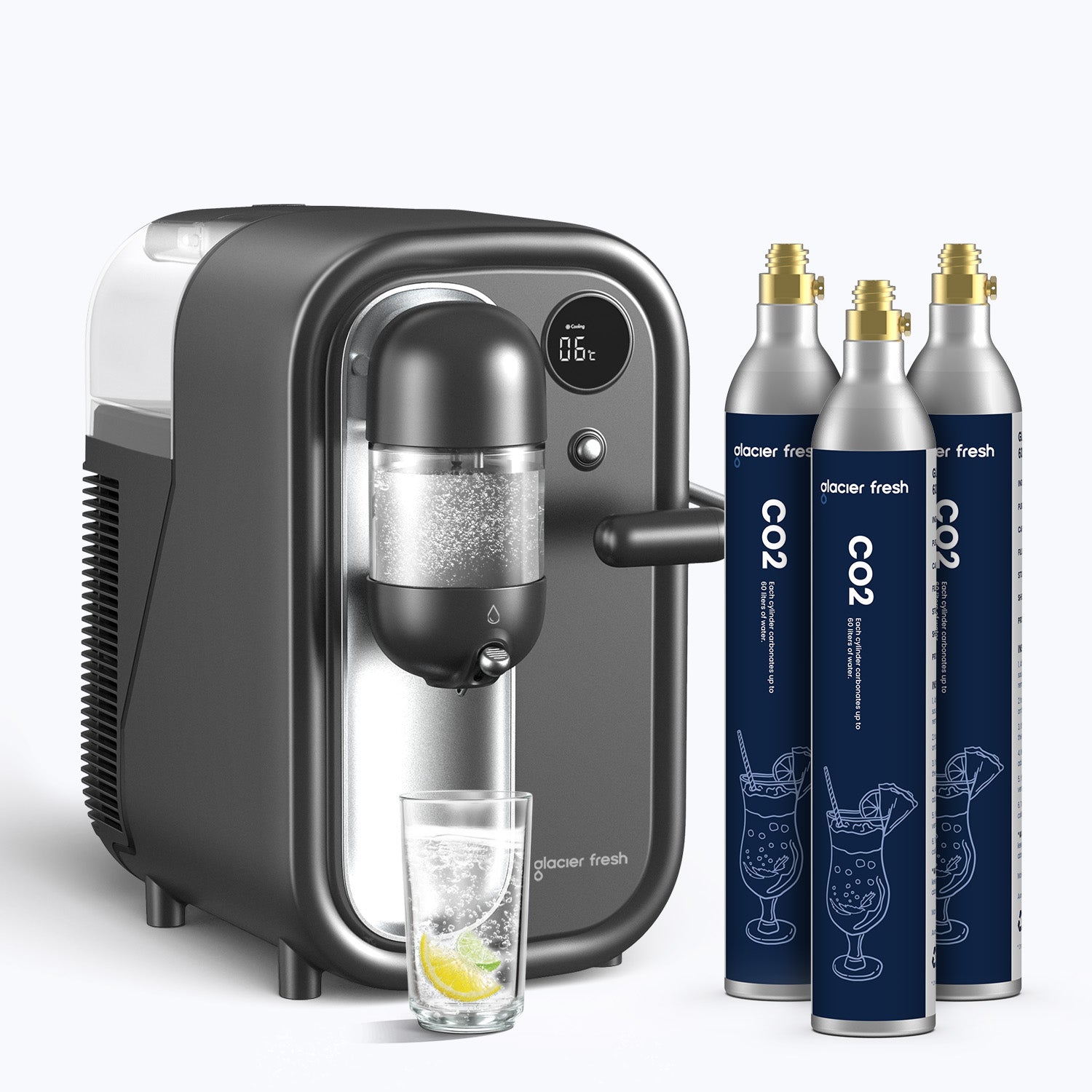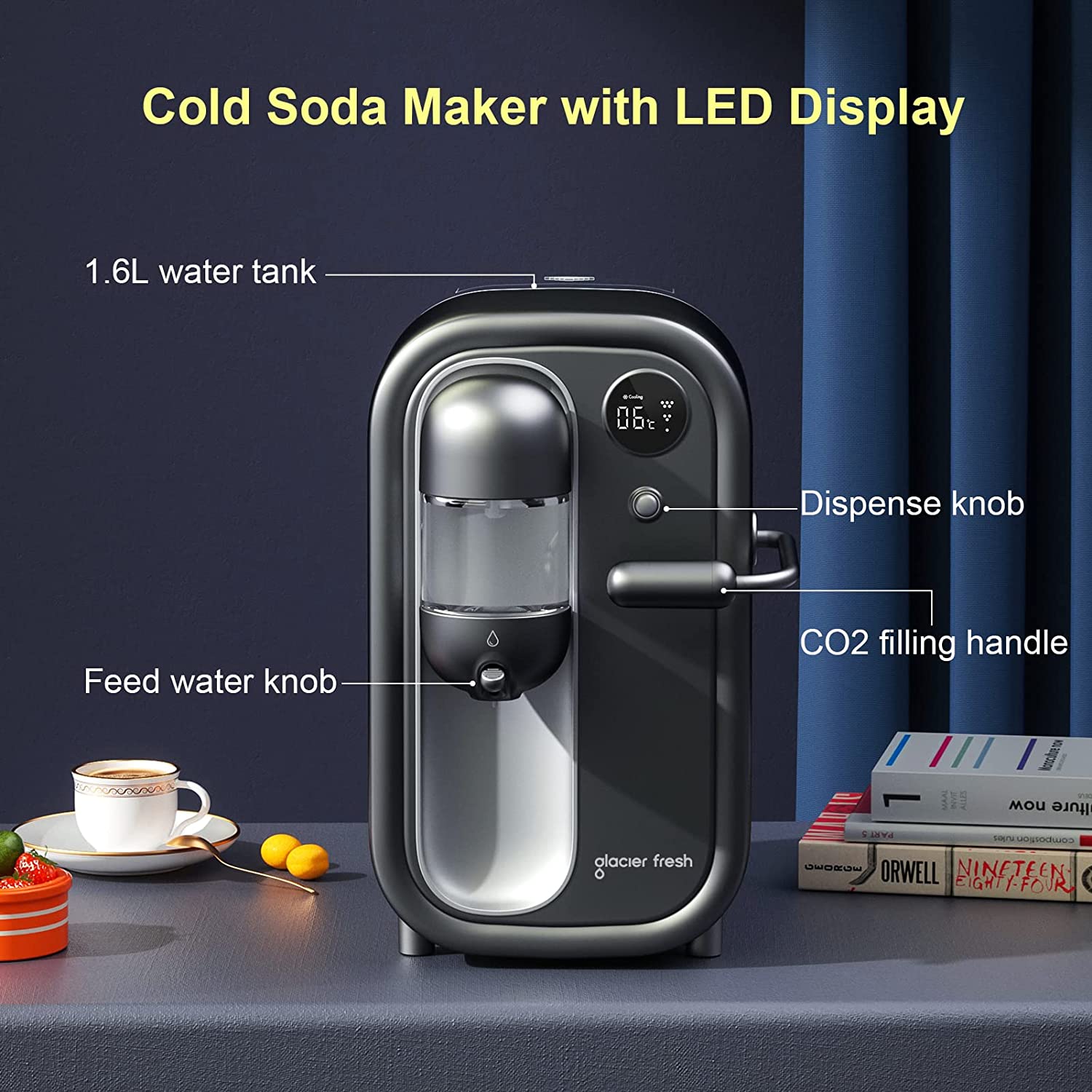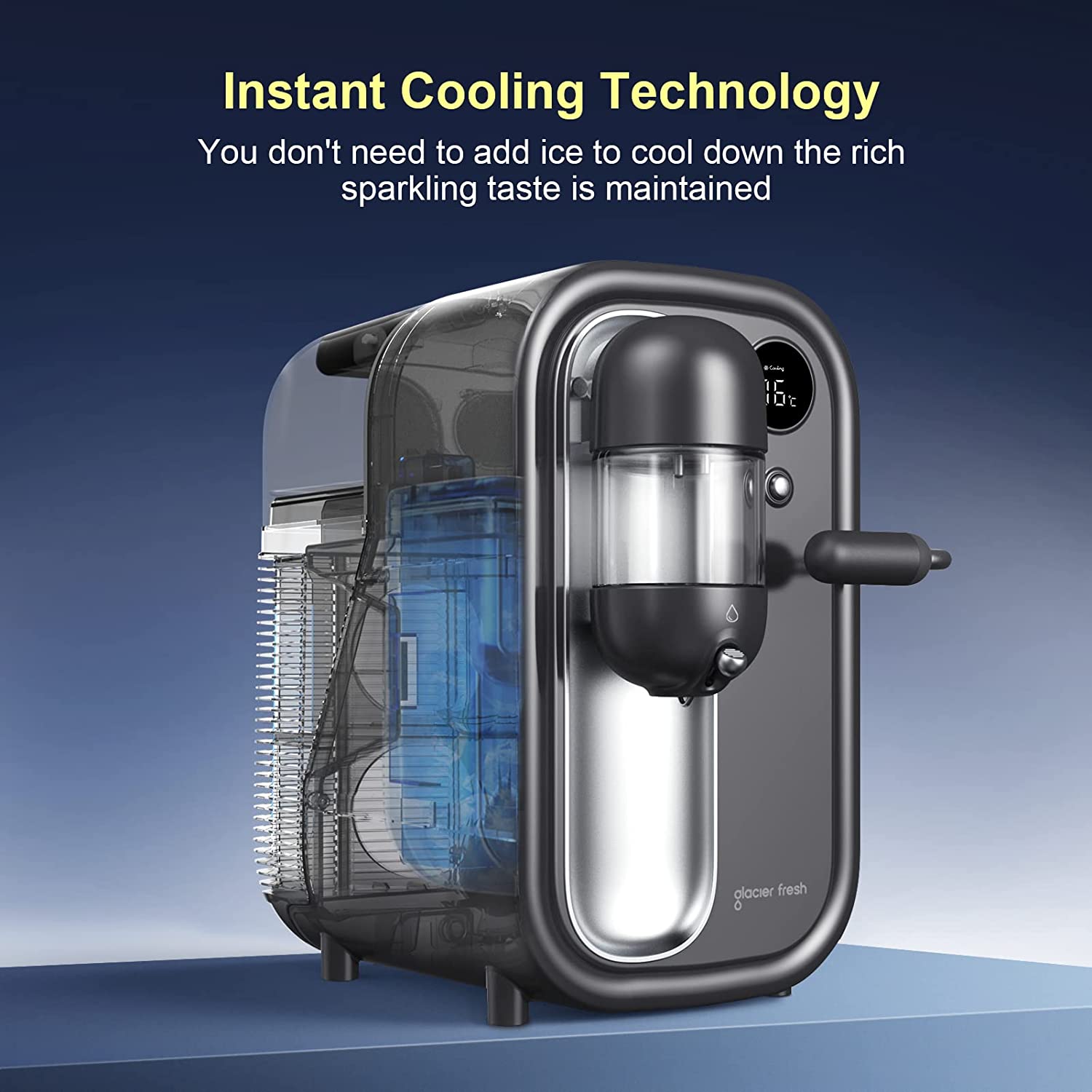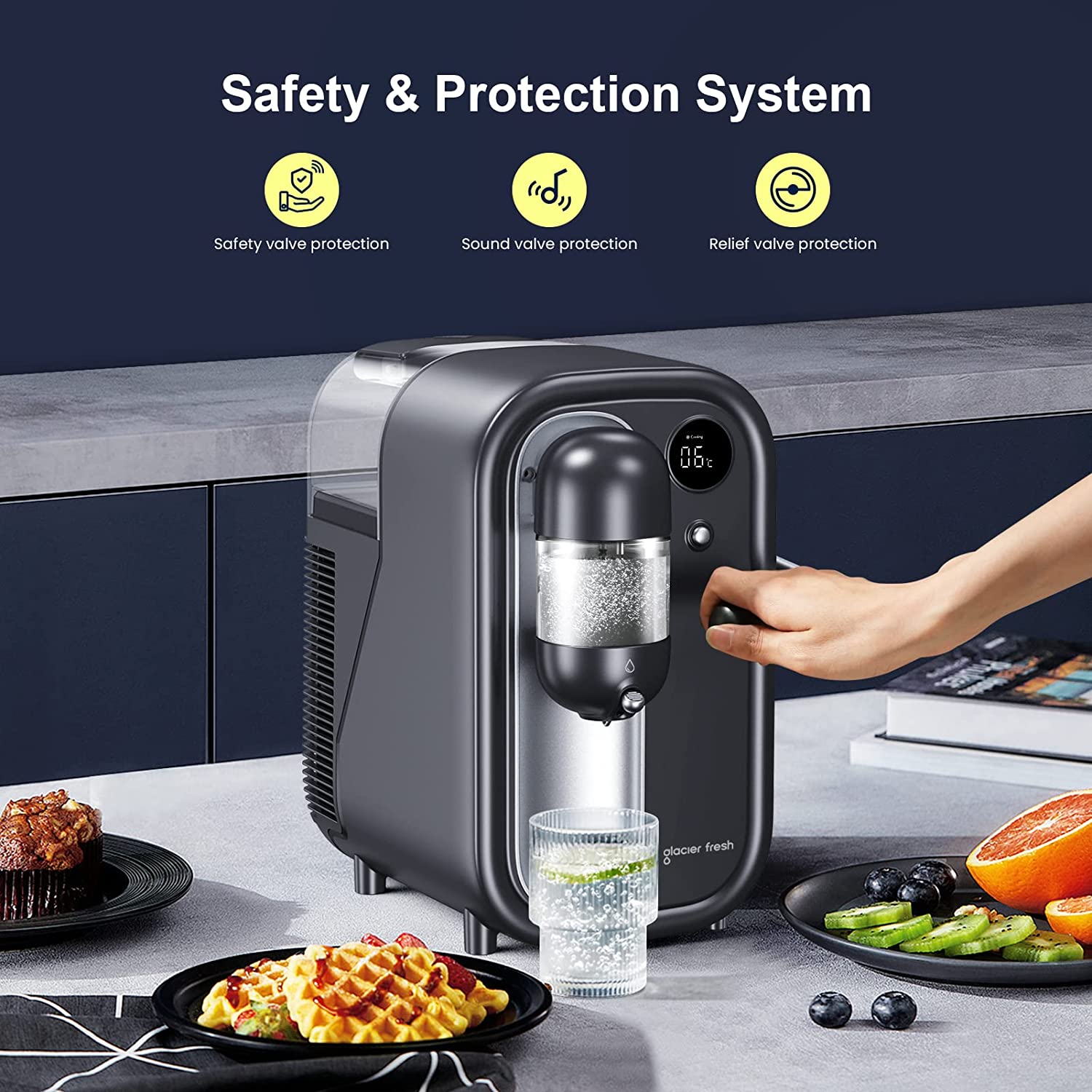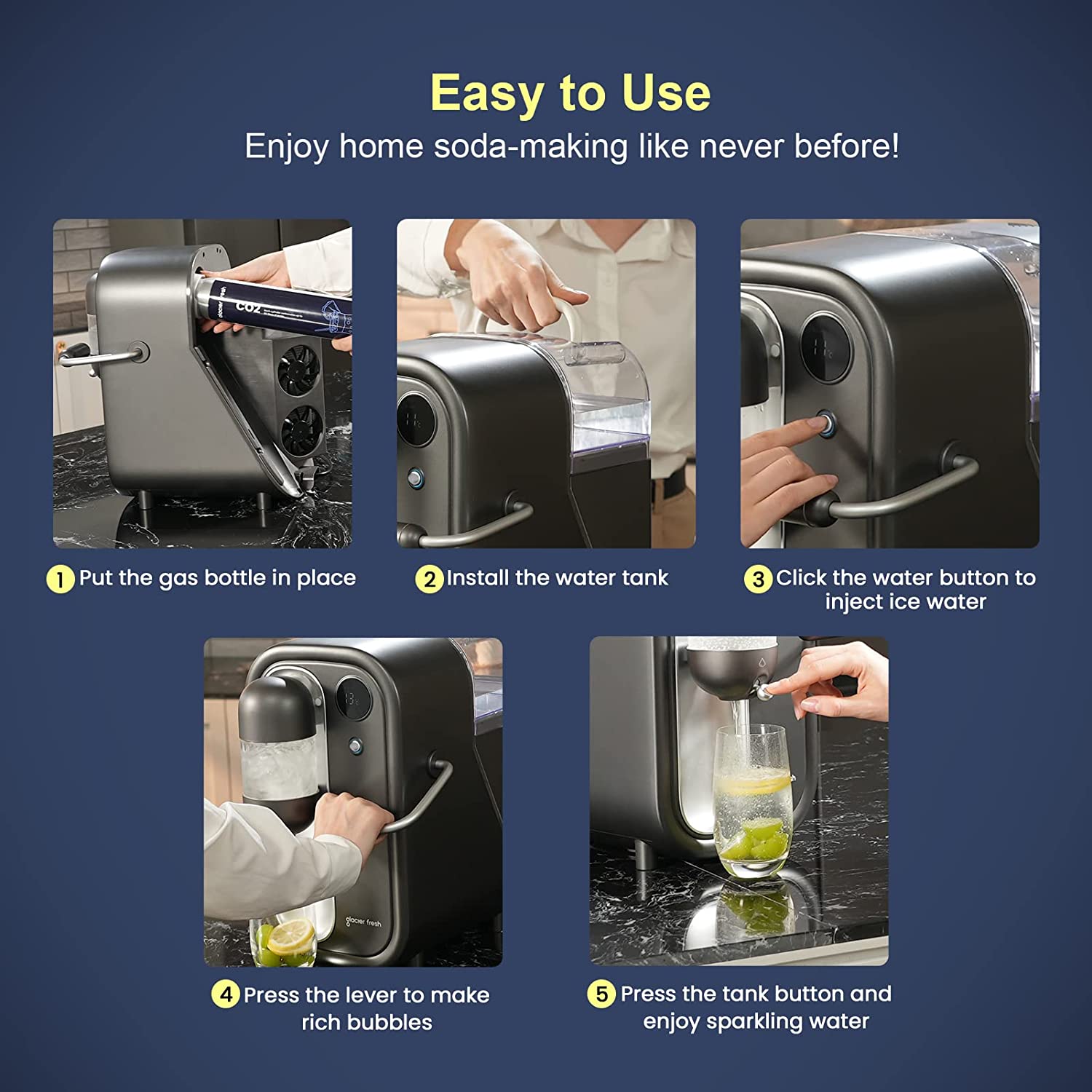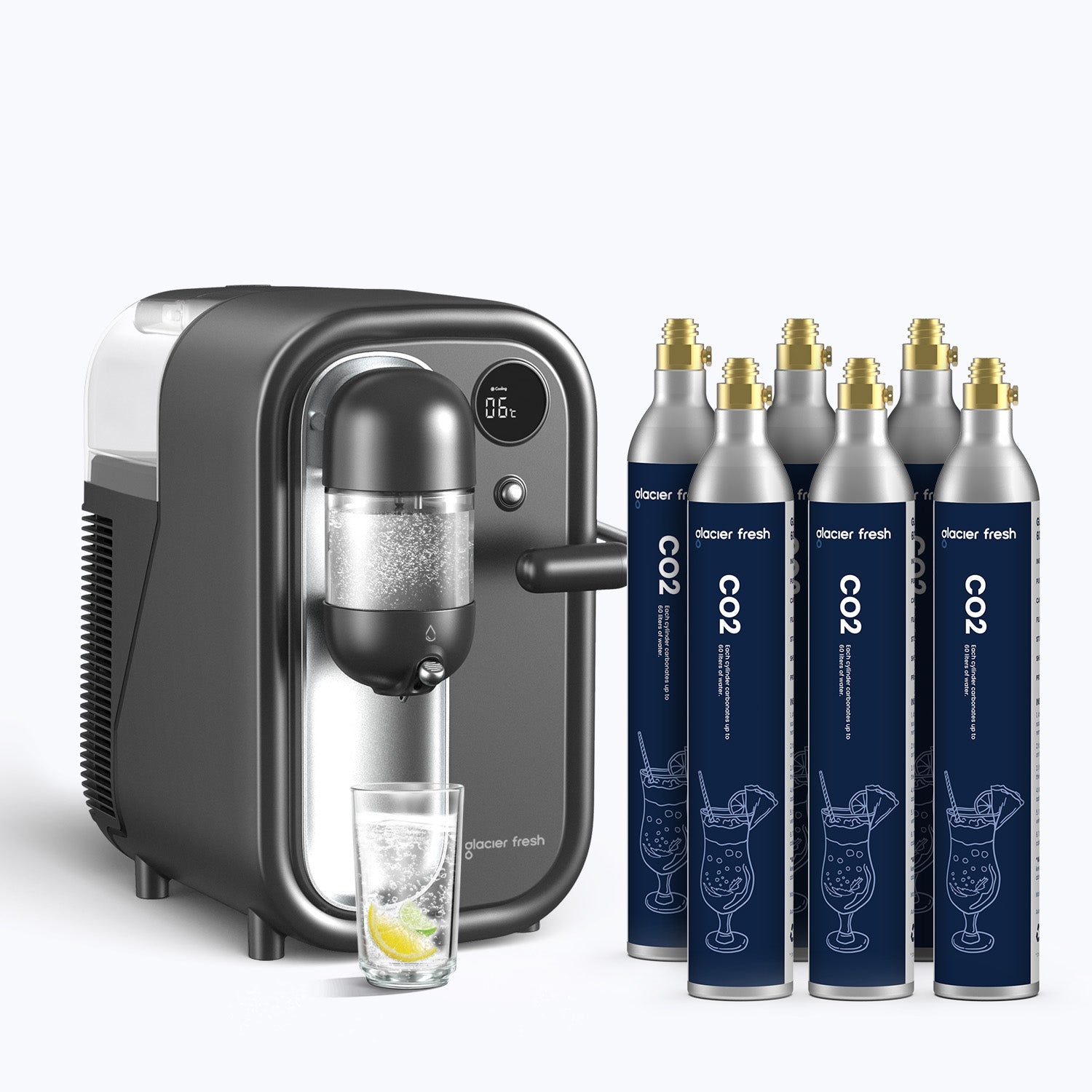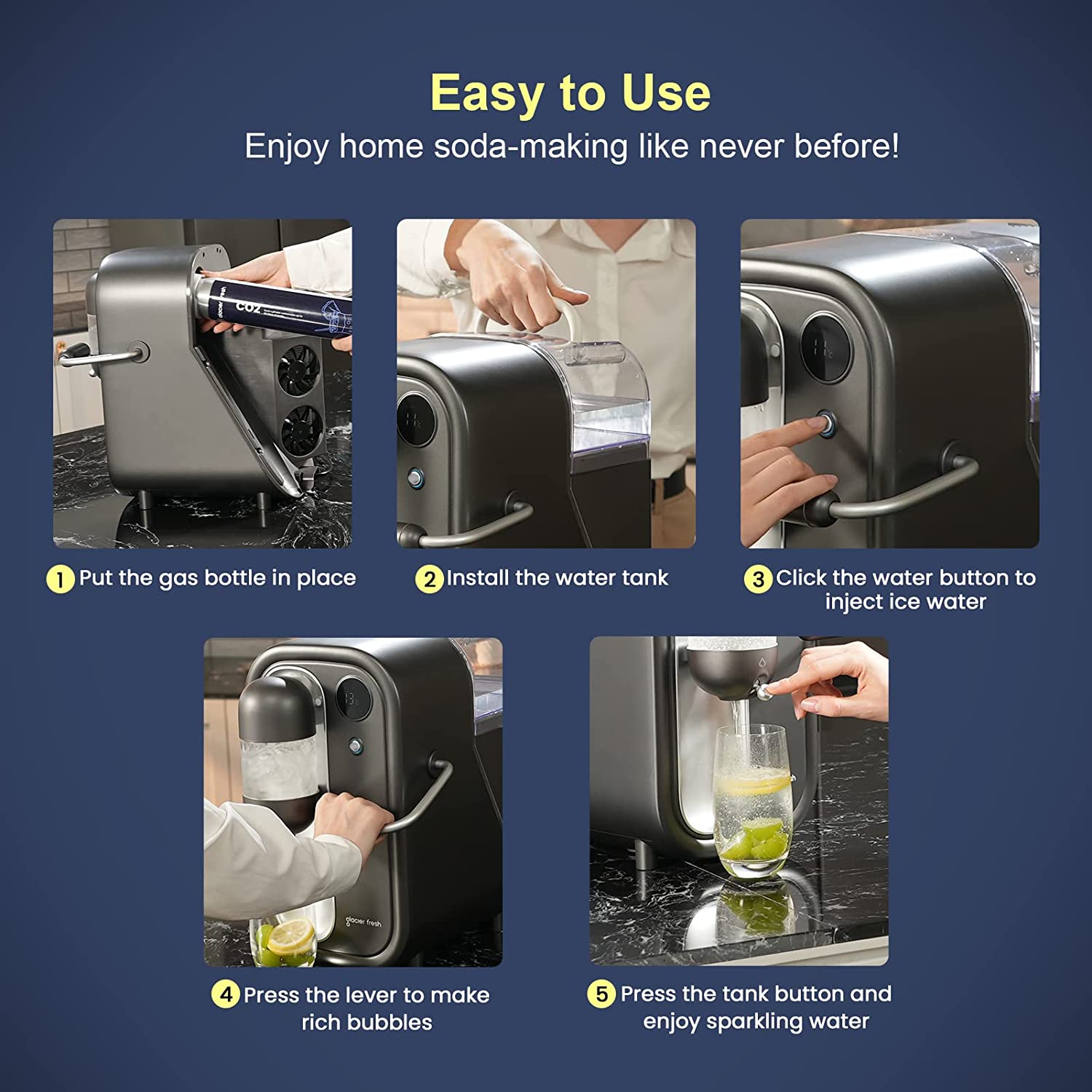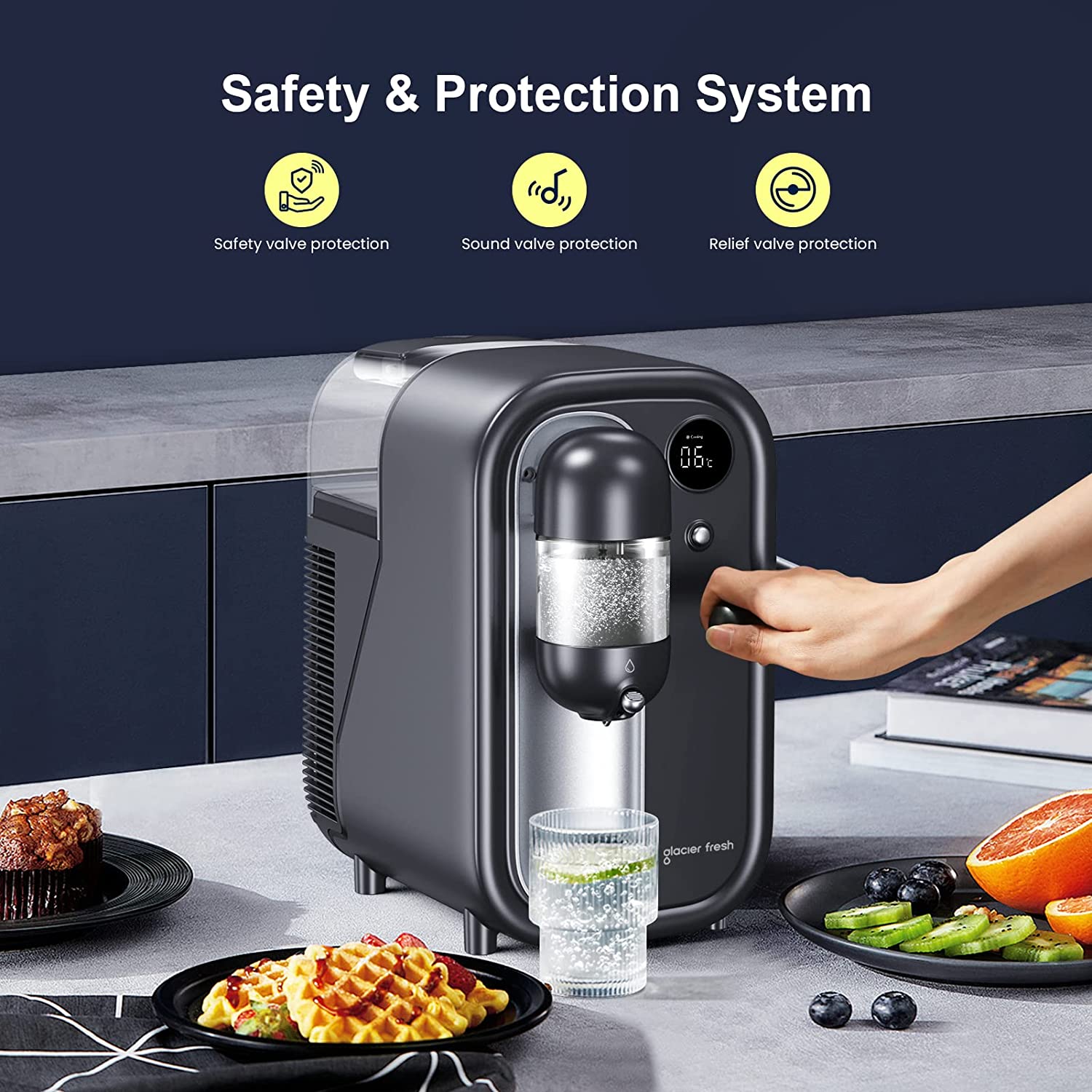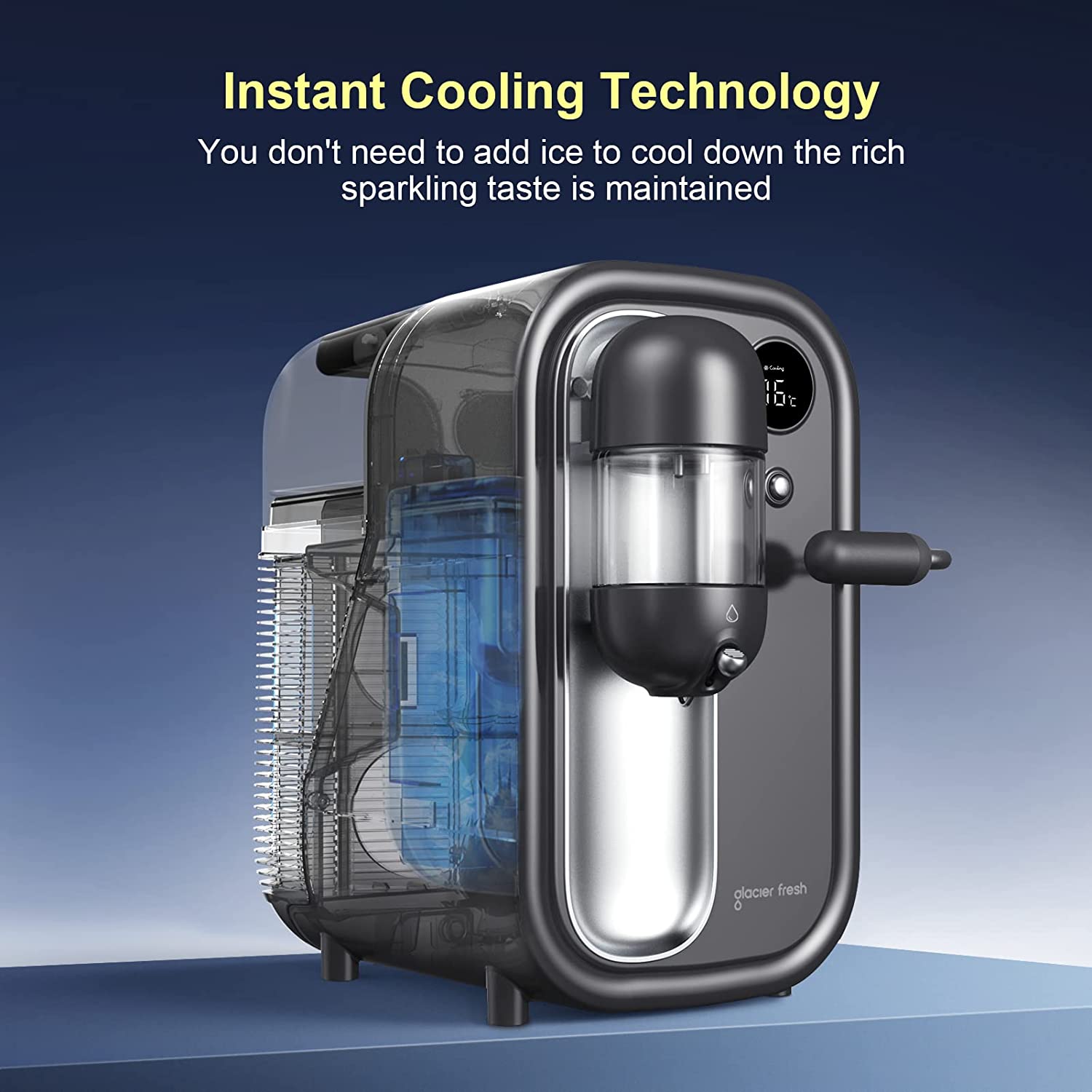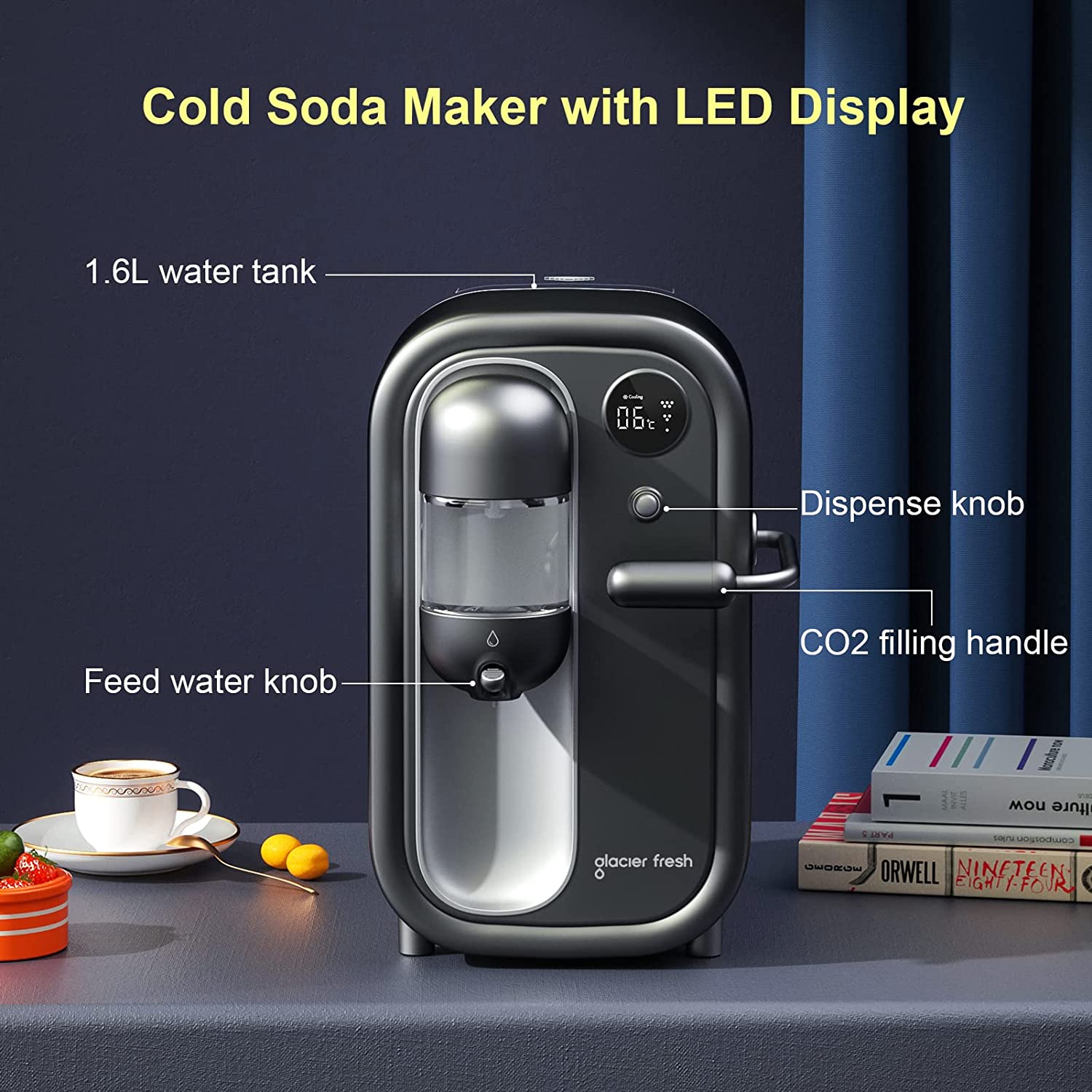 "So easy to use! There is no need to even add ice."
@lullabiesandlouboutins
Sparkin™ Cold Soda Maker
Instant-Cooling Sparkling Water Maker
Up to 70% savings from original brand
Instant Cooling
Technology
Simple & Ergonomic
Operation
Safety & Protection
System
Enjoy home soda-making like never before! Sparkin™ with its innovative cooling technology is here to revolutionize how you enjoy soda at home.

• Instant Cooling Technology: You don't need to add ice to cool down. Hence, the rich sparkling taste is maintained.
• Simple & Ergonomic: 3 steps for a glass of delicious cold soda water (fill water, fizz, enjoy)
• Fresh Cold Flavour: Perfect fizz brings great-tasting cold seltzer
• LED Screen: LED screen displays temperature, cooling status, and carbonation level
• Safety & Protection System: Carbonation level alarm & automatic pressure release design
• 1.6L Water Capacity: Large capacity to meet the needs of your whole family
• Food-Grade CO2 Gas Cylinder: 60 L, 60 mm, 425 g
• Size: (LxWxD) 14.5x9.4x14.7in
Details
Compatible Models
Shipping & Returns
Free shipping on all US orders.
30 days easy returns.
334 sold in the last hour
Sale ends once timer hits zero!
TECHNICAL SPECIFICATIONS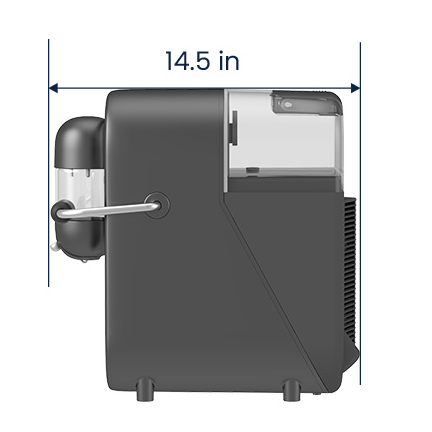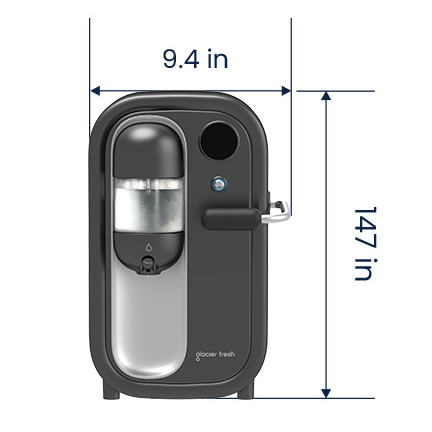 Cold Water Capacity
Above 1.3L/h
Cold / Sparkling Water Flow Rate
0.6L/Min
Sparkling / Soda Water Volume
0.5L
Concentration of Sparkling Water
5-7gr/L
CO2 Inlet Pressure
0.5-0.6Mpa
CO2 Cylinder Type
Standard 60L CO2 Cylinder
Inlet Water Temp
10-32 °C
• It is recommended to use the CO cylinder from Glacier Fresh.
ASKED QUESTIONS
Yes, you can get a refrigerated soda maker without extra ice.Minimum temperature is 6 degrees Celsius
Varies on the number of presses you use. Average 40 litter bottles and pump 5 or 6 pumps.
A 14.5oz (60L) tank carbonates roughly 60 liters, all depending on how carbonated you make your drink, and what you are carbonating (sugary drinks need more carbonation to be fizzy than just water)
We replace the cartridge every couple of months and are moderate users.
Yes, CO2 cylinder are suitable for other machines
You can also get them at Sodaology(Sodaology.com). Rest assured that the CO2 cylinder is compatible with any soda machine
When you try to carbonate your beverages, it will not carbonate at the usual rate, and it may take a long time for the pressure release to activate.
No, the glass carafe is not compatible with the Sodaology Machine model.
Sodaology easy to use. Just fill the bottle with water, pop it, press the button, and voila, seltzer
Yes, you can get a refrigerated soda maker without extra ice.Minimum temperature is 6 degrees Celsius
You can judge the temperature you want based on the time.
If the initial temperature is 25°C, it is expected to take 80 minutes to go from 25°C to 6°C.
Please choose the temperature you want at the proper time.
Glacierfresh soda machine standard accessory is CO2 cylinder (0.6L).
For your safety, do not use the dishwasher to wash the bottles. At the same time, we will provide a cleaning brush for your convenience
Remove the bottle and use the cleaning brush at the same time to clean it
Yes, you can control the amount of water, press the water button, when the water output reaches your ideal amount, press the pause button
Yes, when the injected co2 hits a certain level, the machine starts releasing extra co2 for safety. So it is normal. Actually, that noise is an indication of saturation of co2 amount.
Can I fill things other than water (fruit juice, alcohol, etc in the water tank?
For your safety, You need filtered water, tap water cannot use.
You control the carbonation level, so the taste would be up to the individual. 
carbonated for at least a few days.  Keep the new bottle sealed tightly.
If you use water at room temperature at 25 degrees Celsius to cool, when the temperature reaches 6 degrees Celsius. takes an hour and 20 minutes
Yes ,After purchase the machine we will send the e-book to your email address.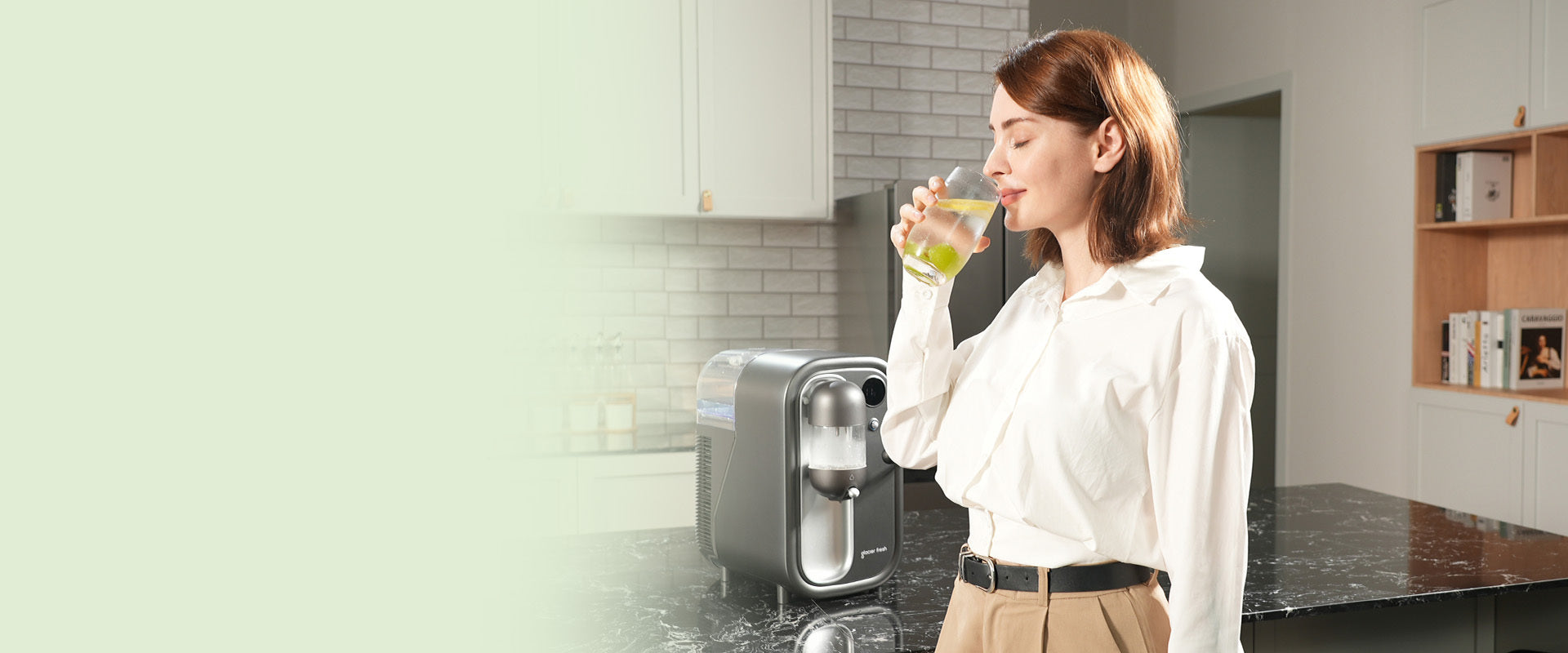 Enjoy Soda Making, Instantly Cold, Endless Possibilities!