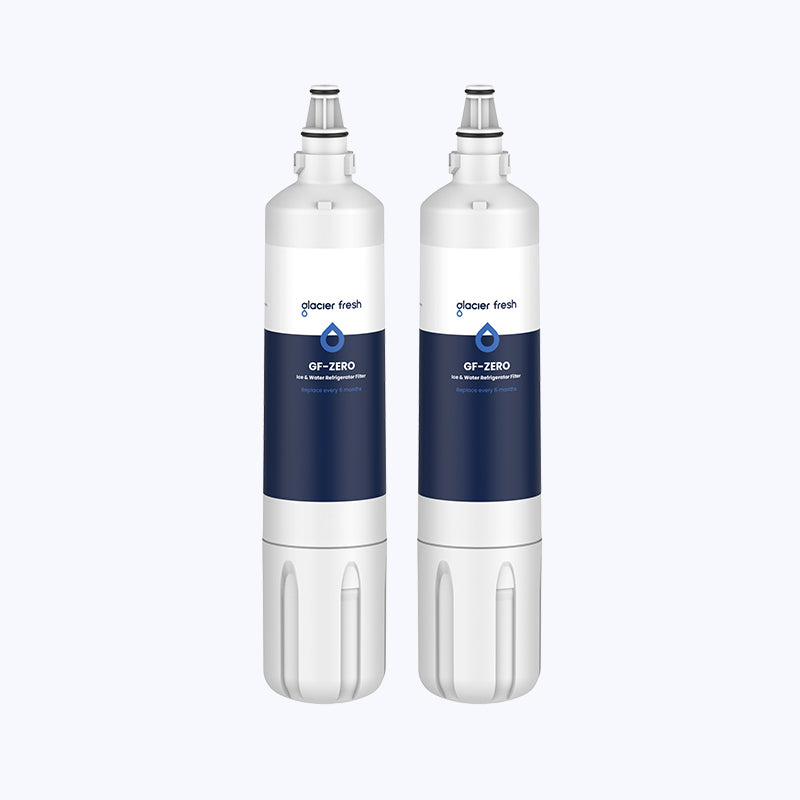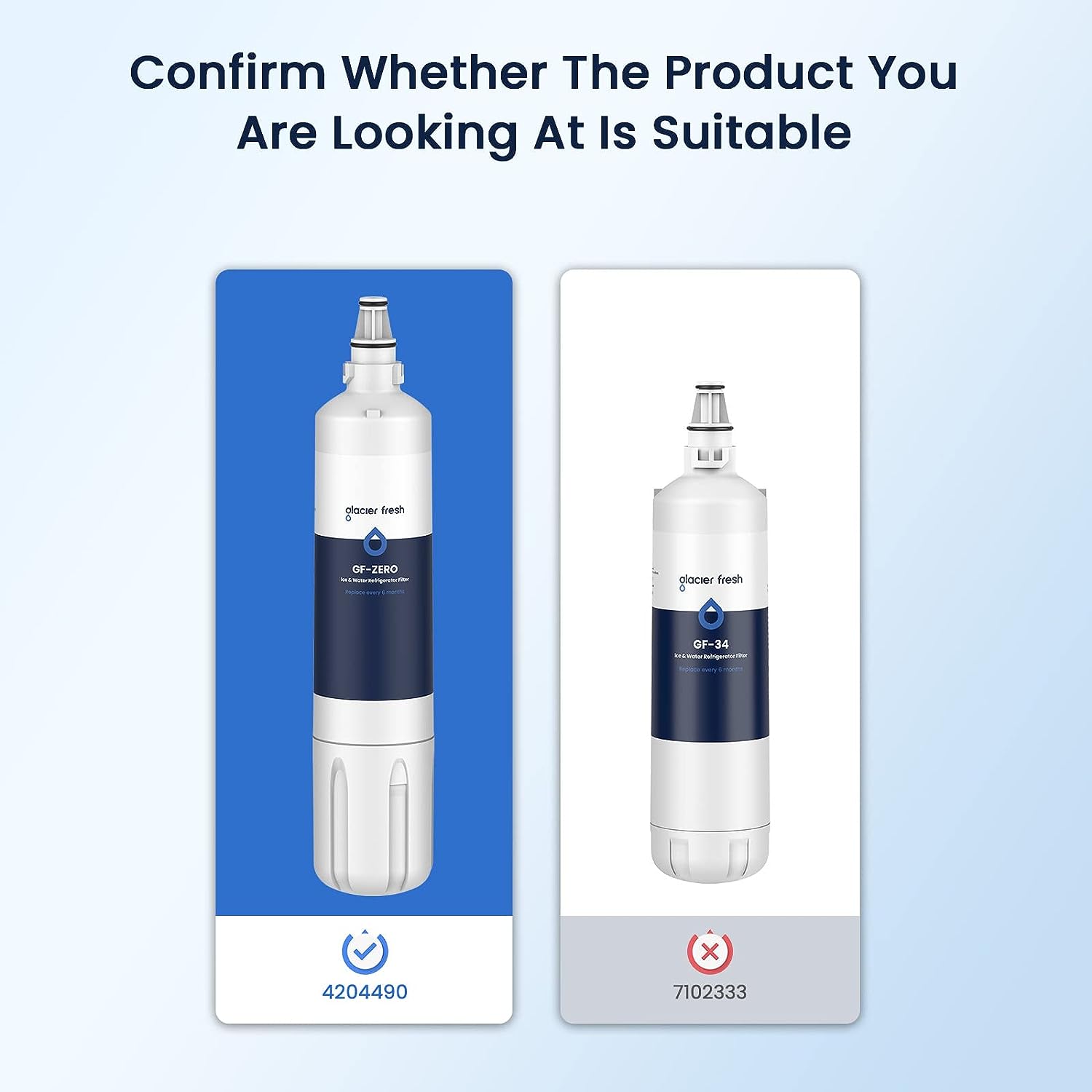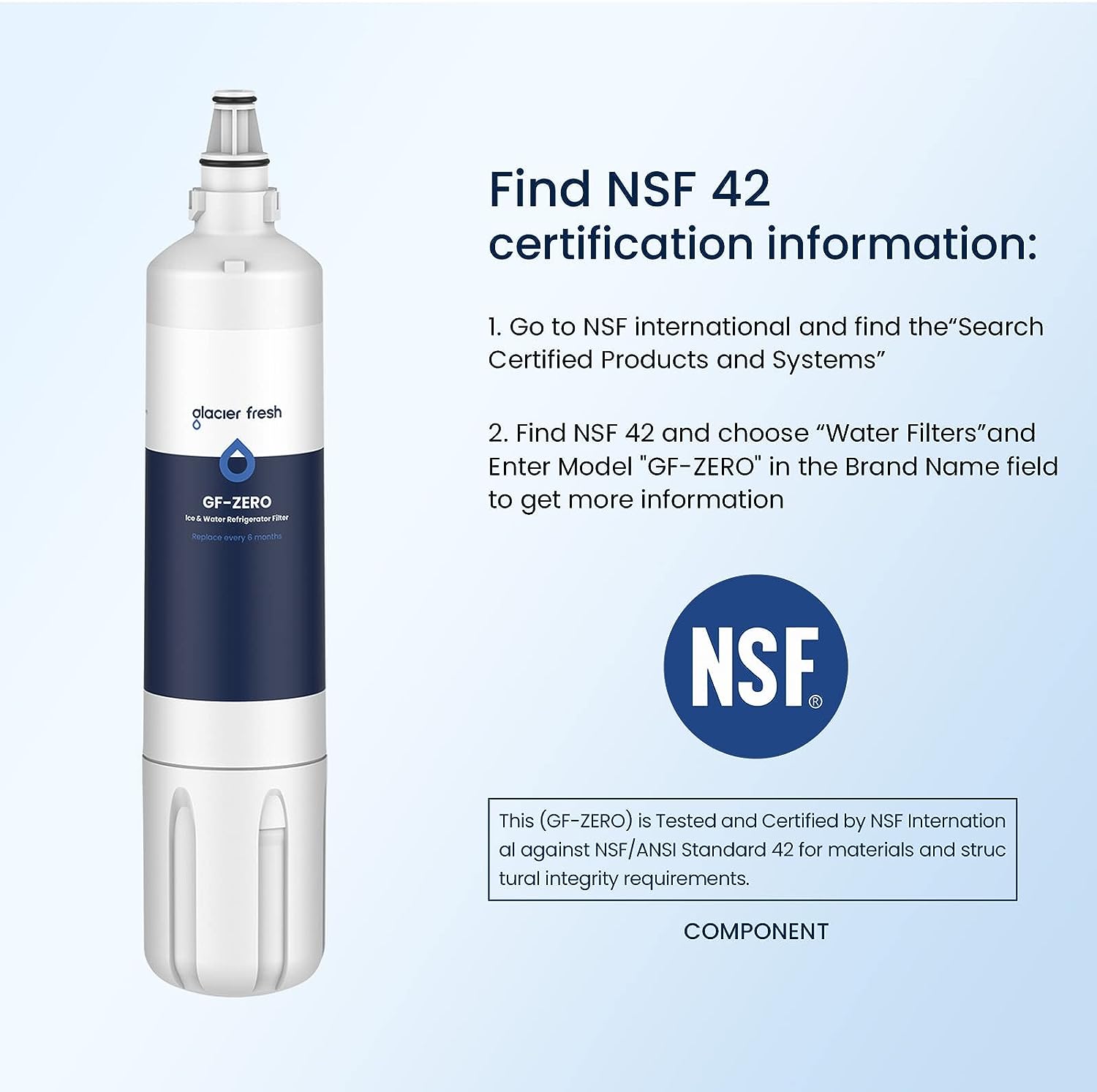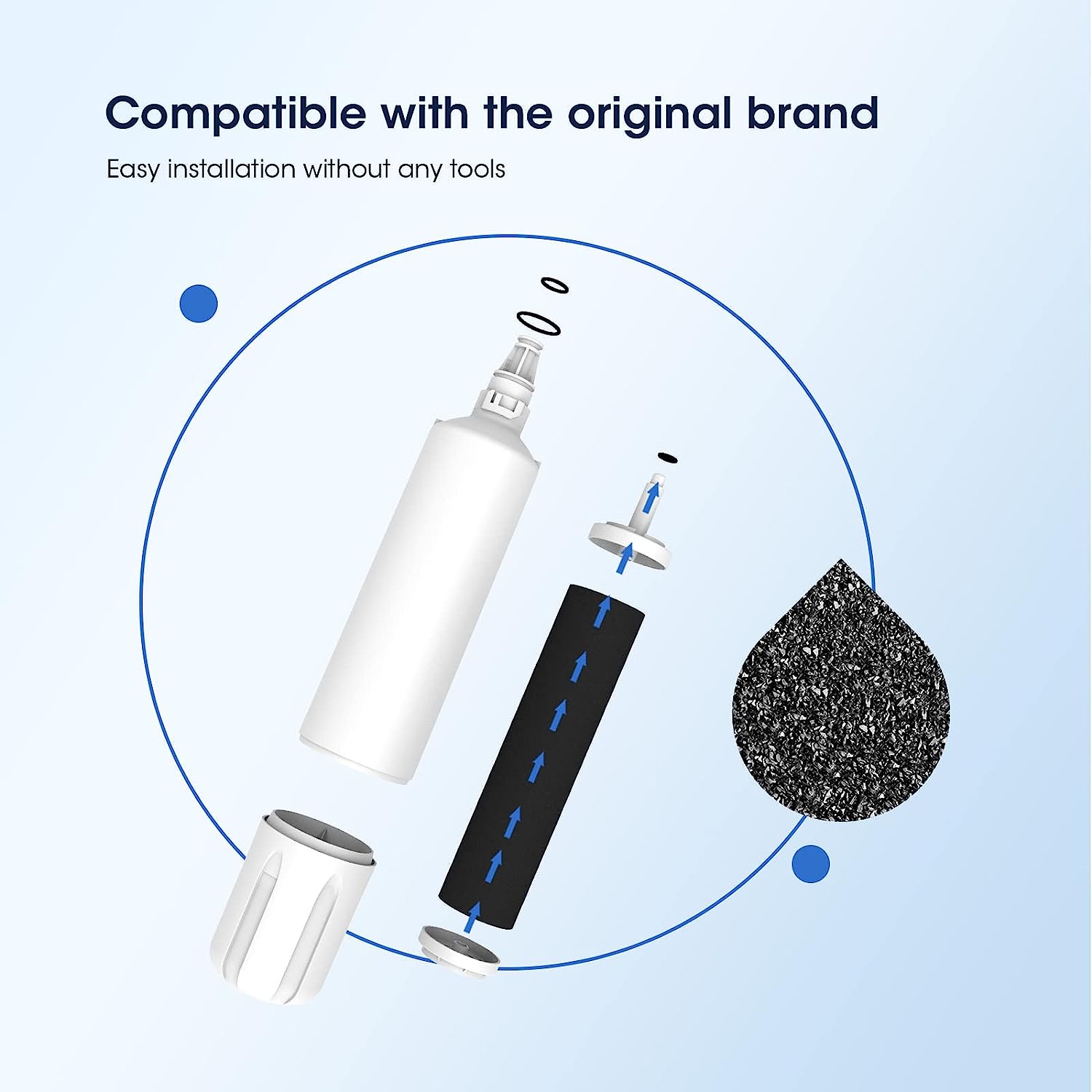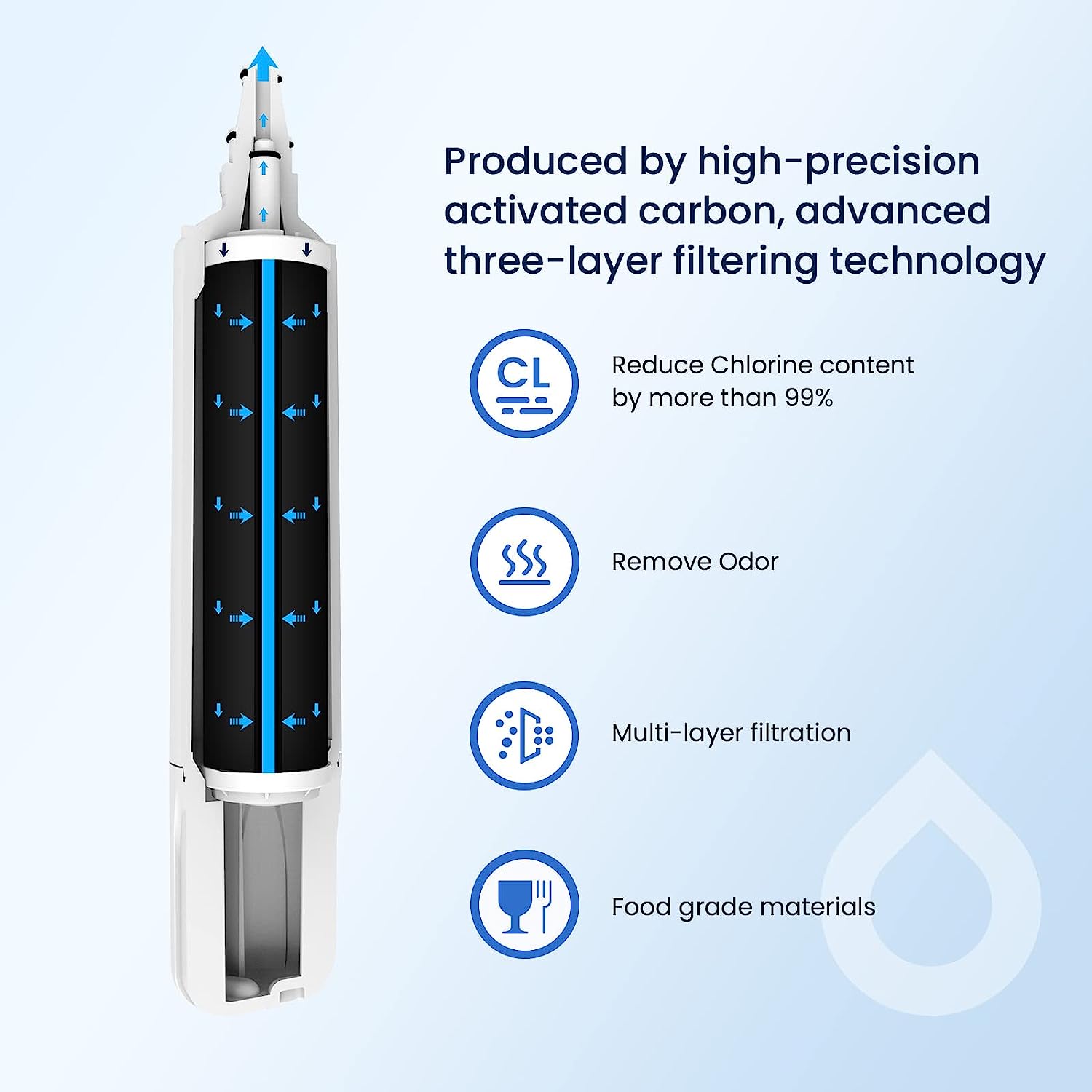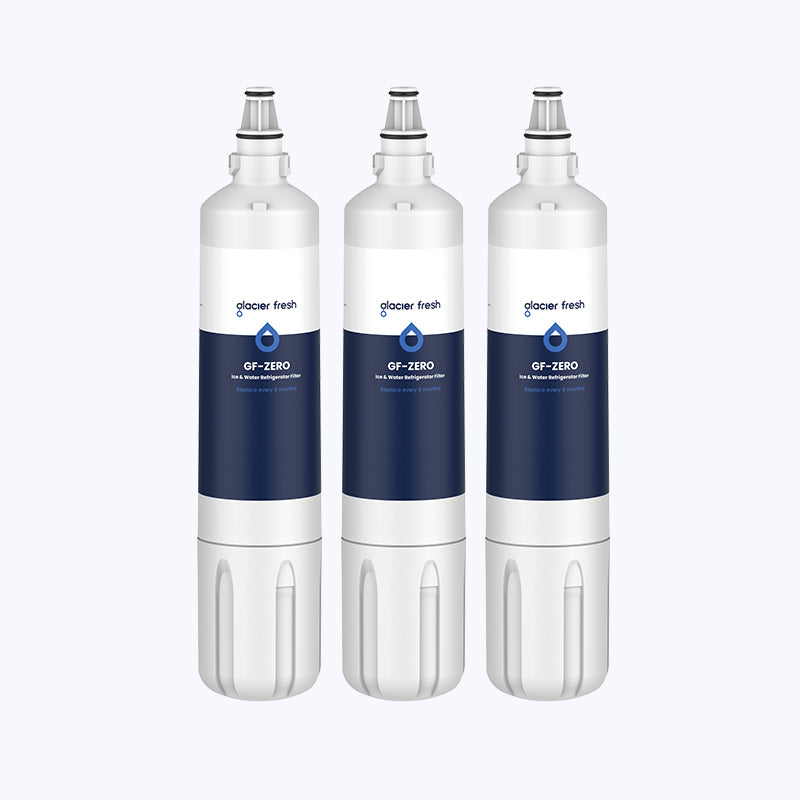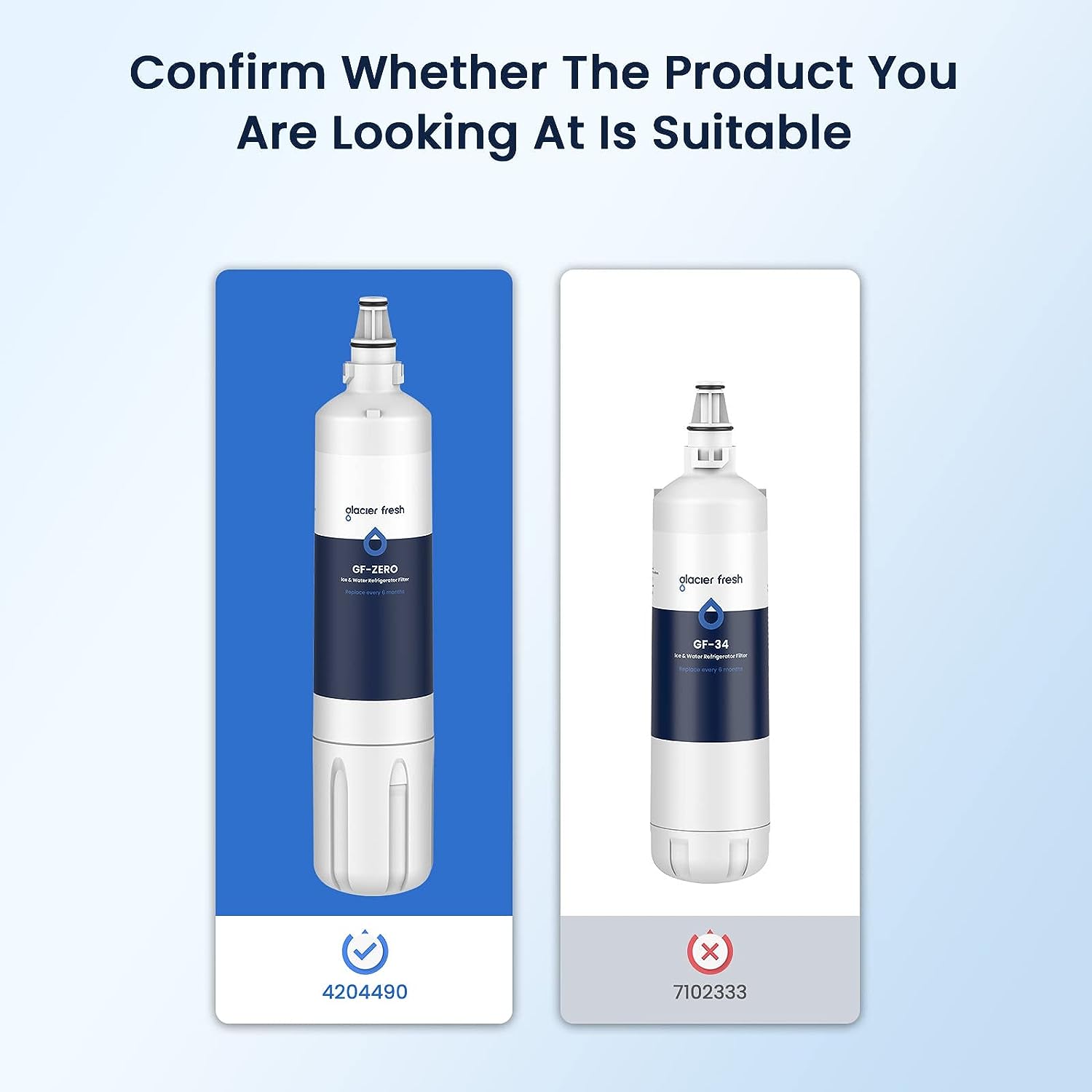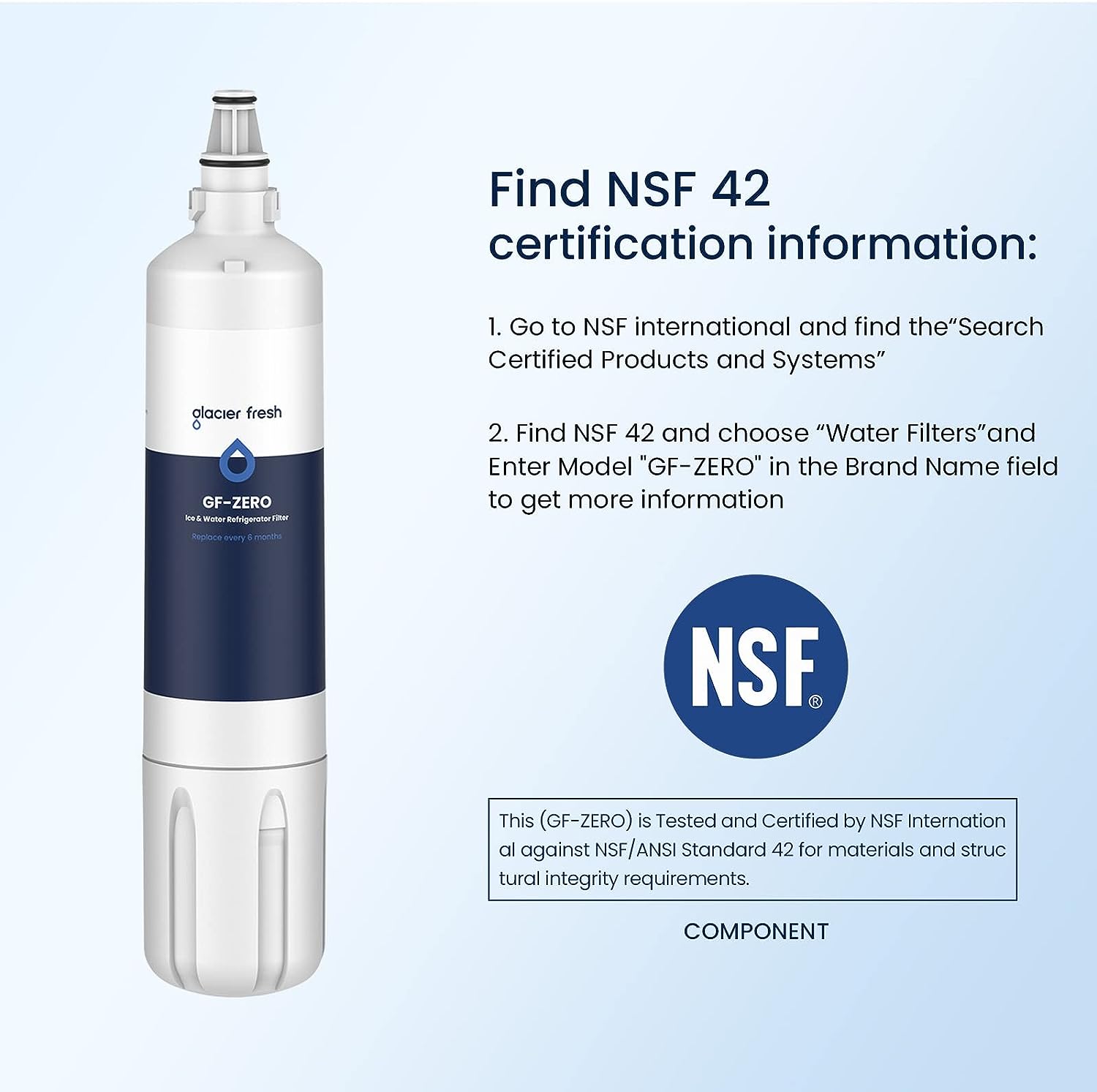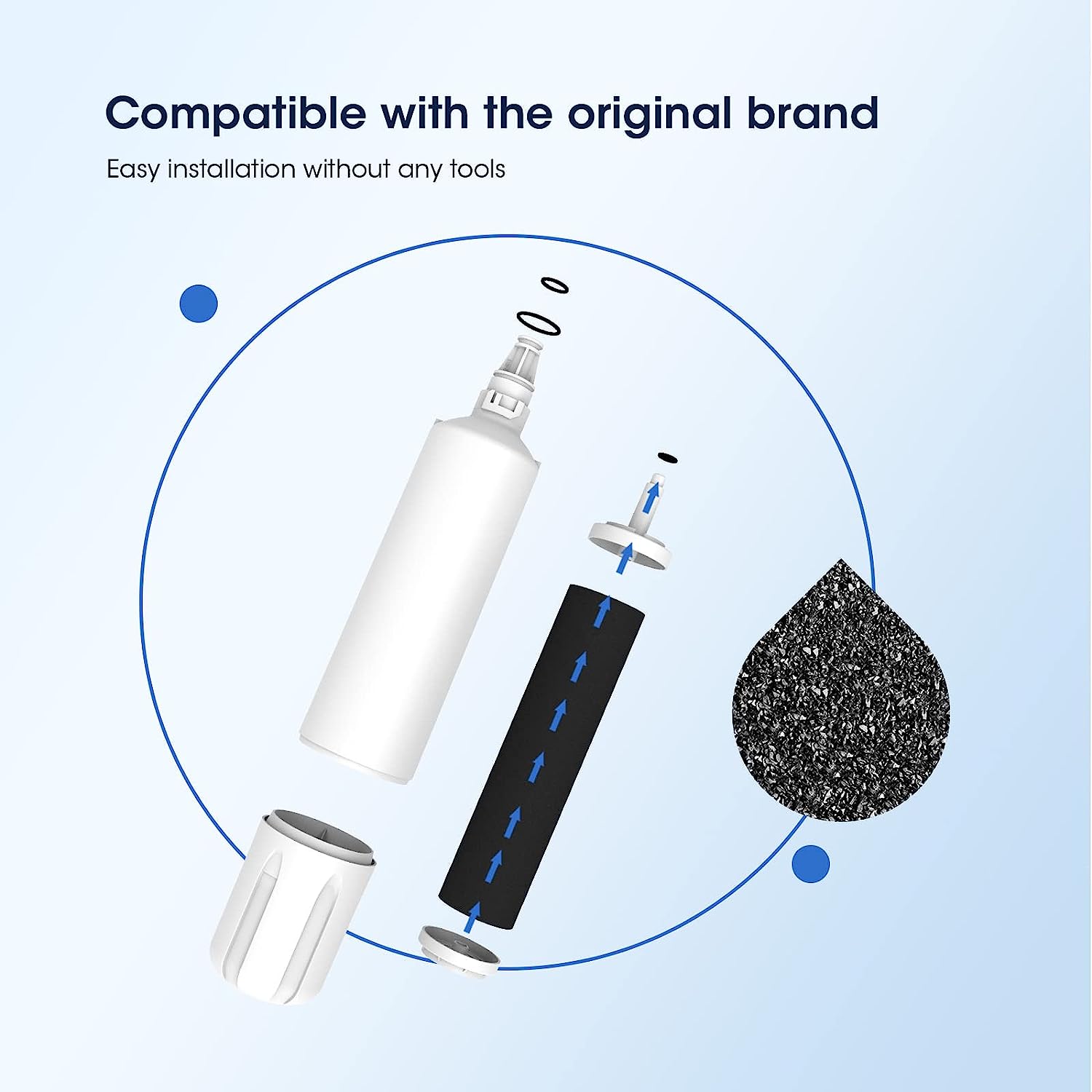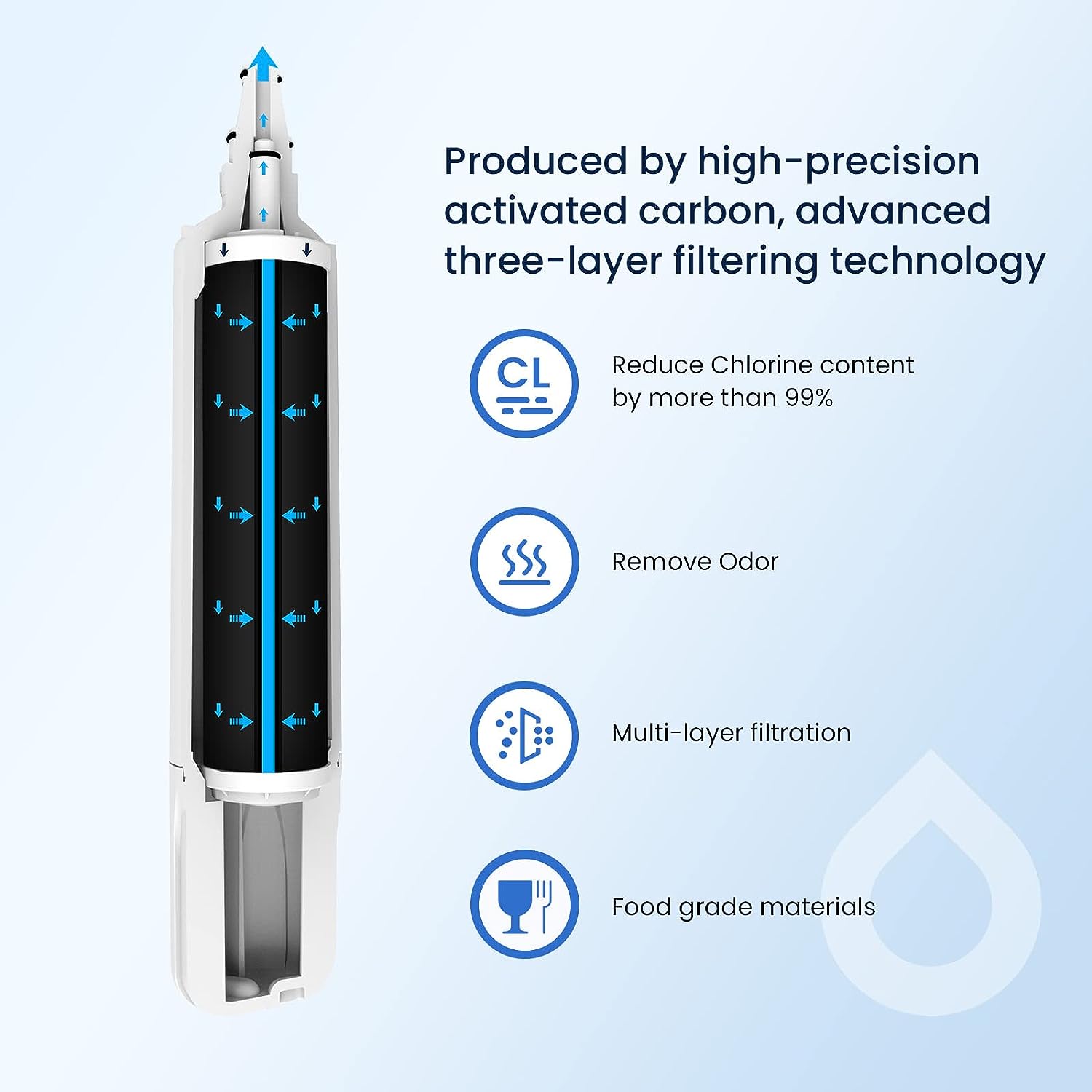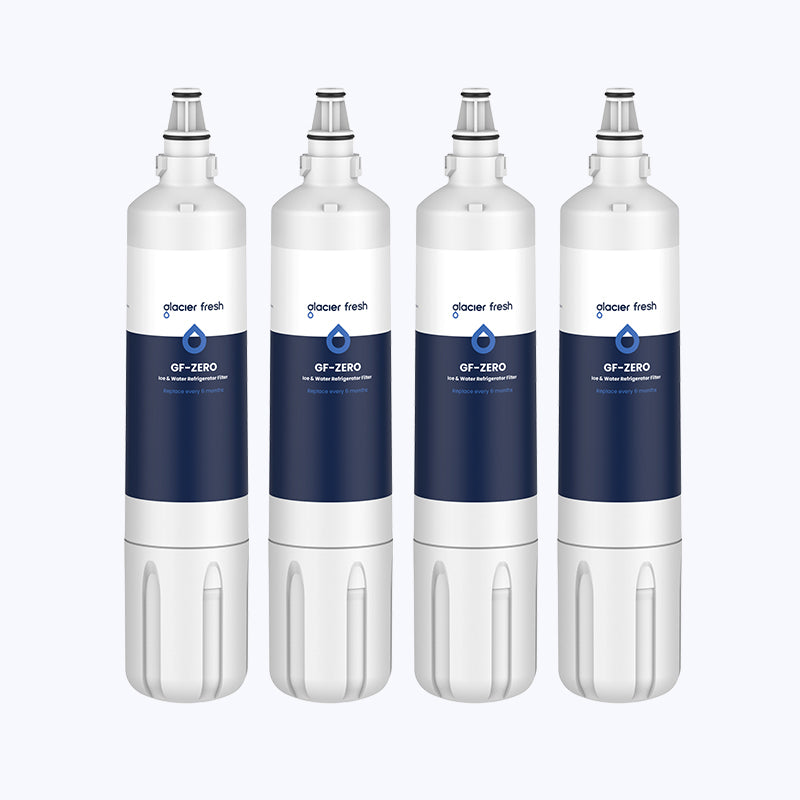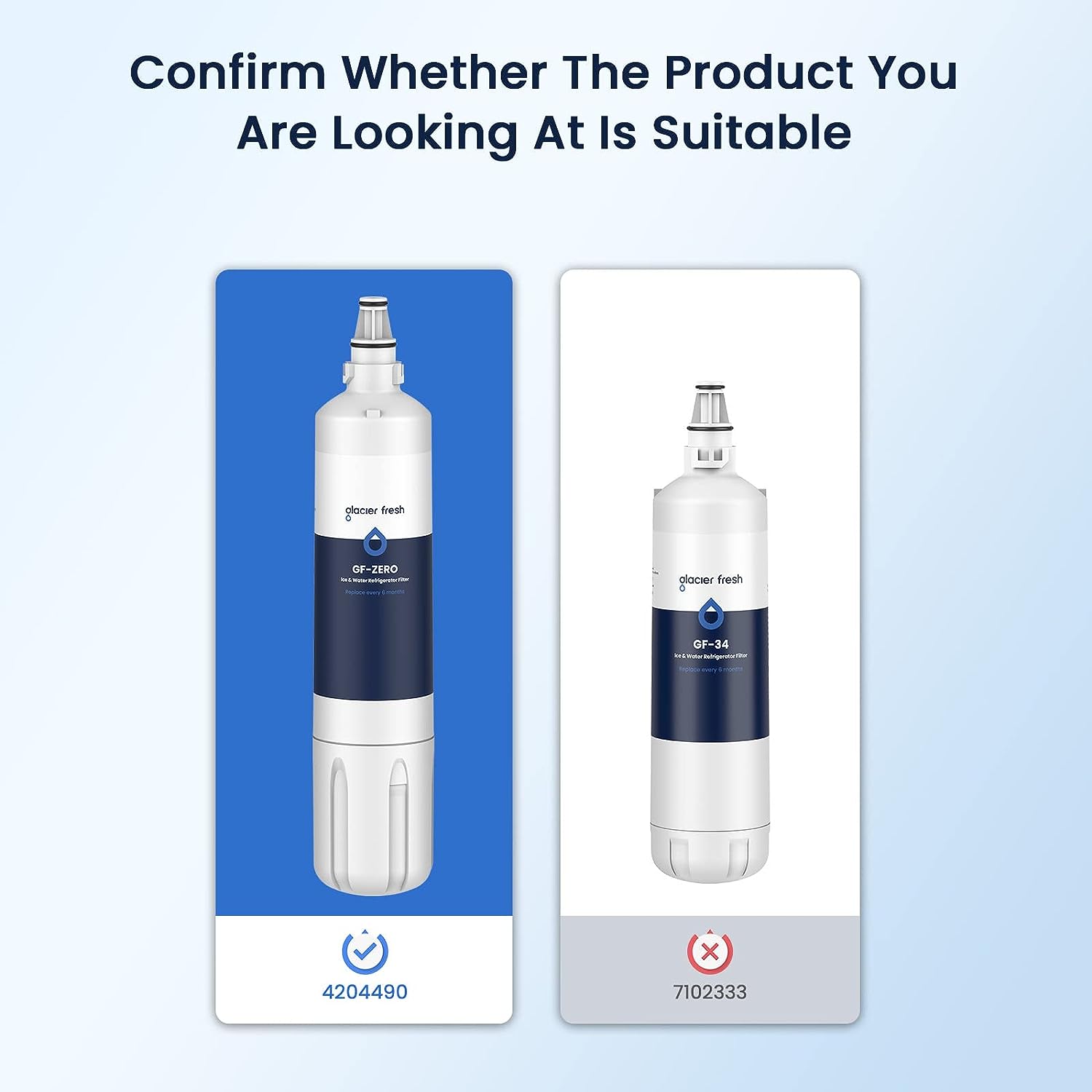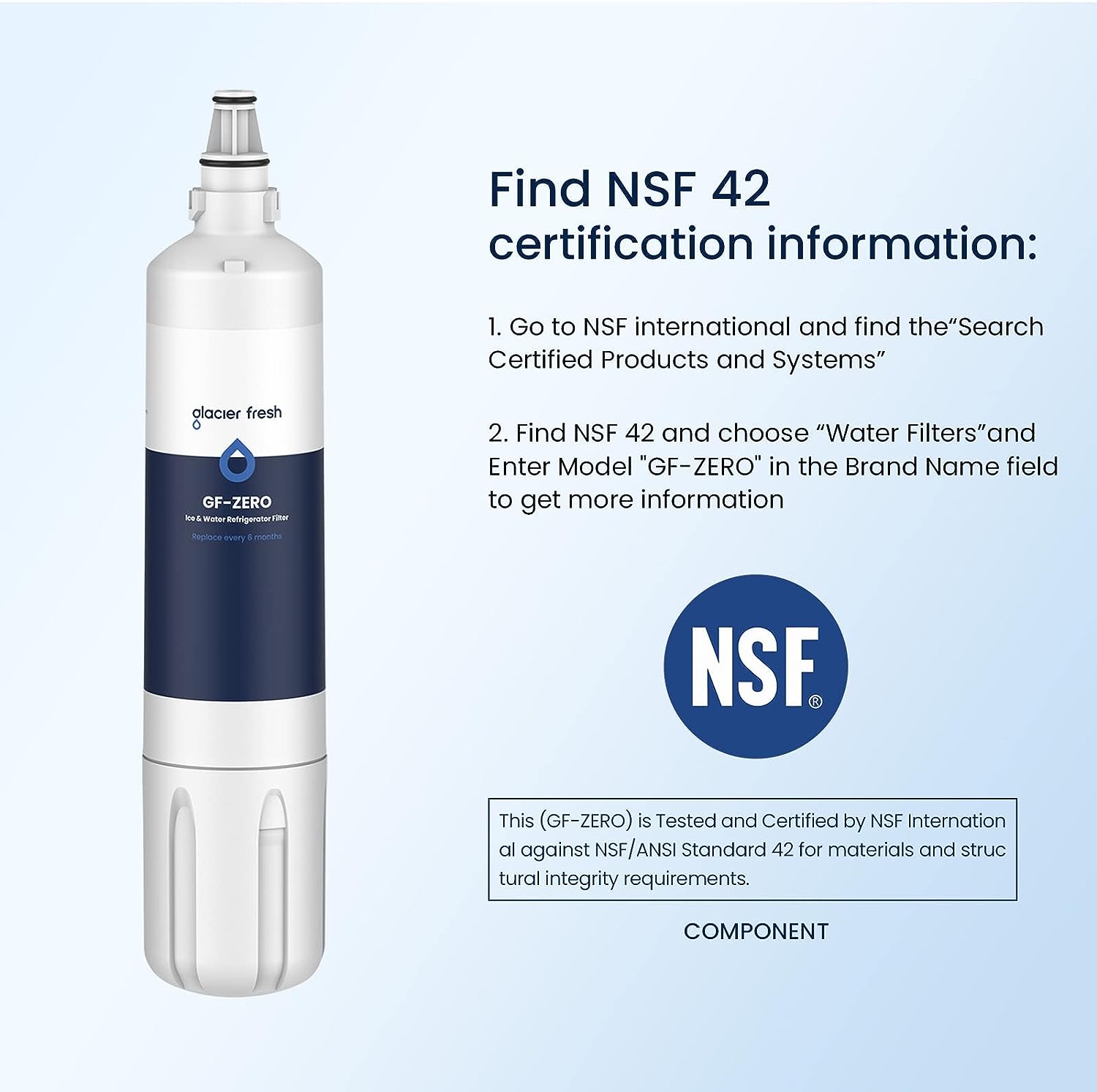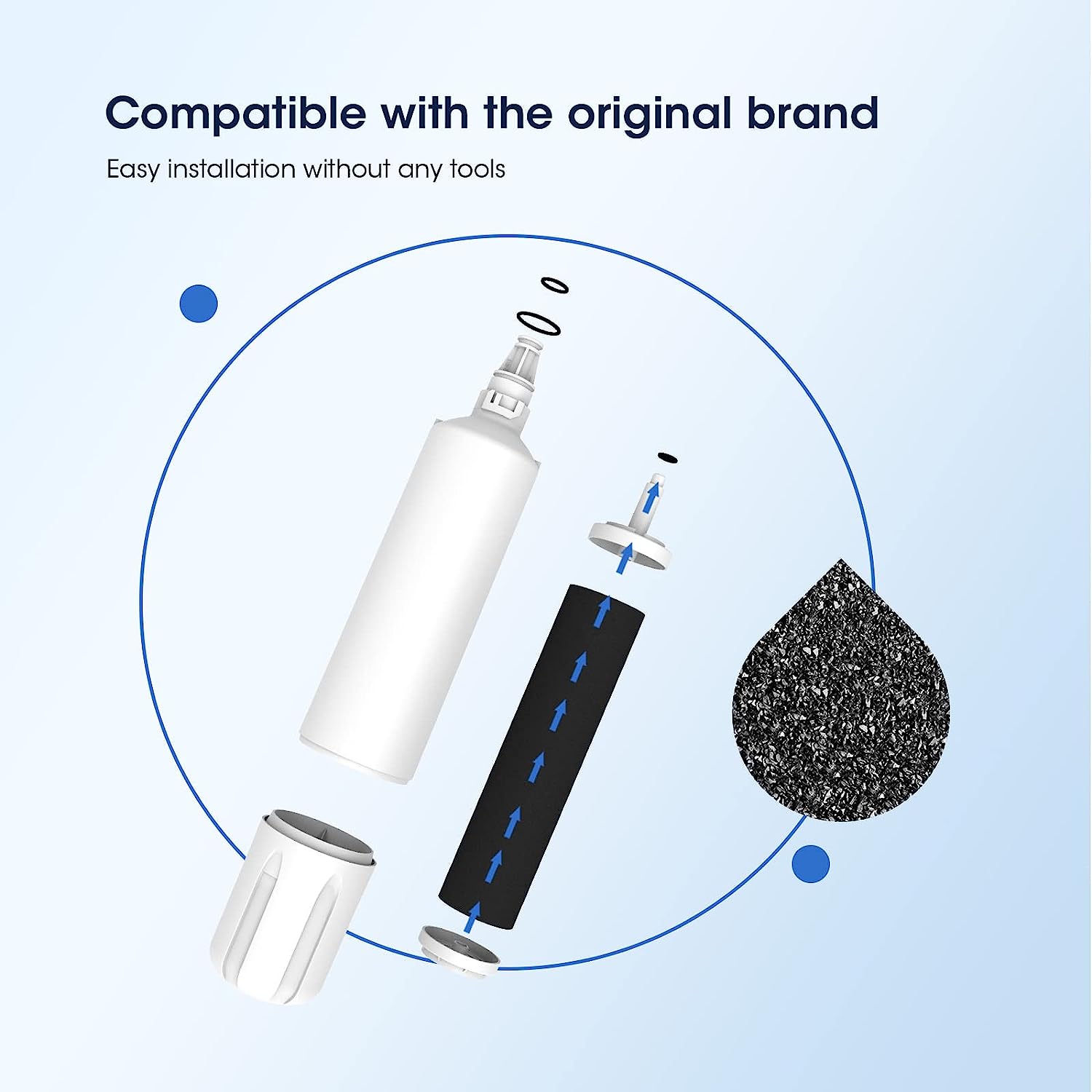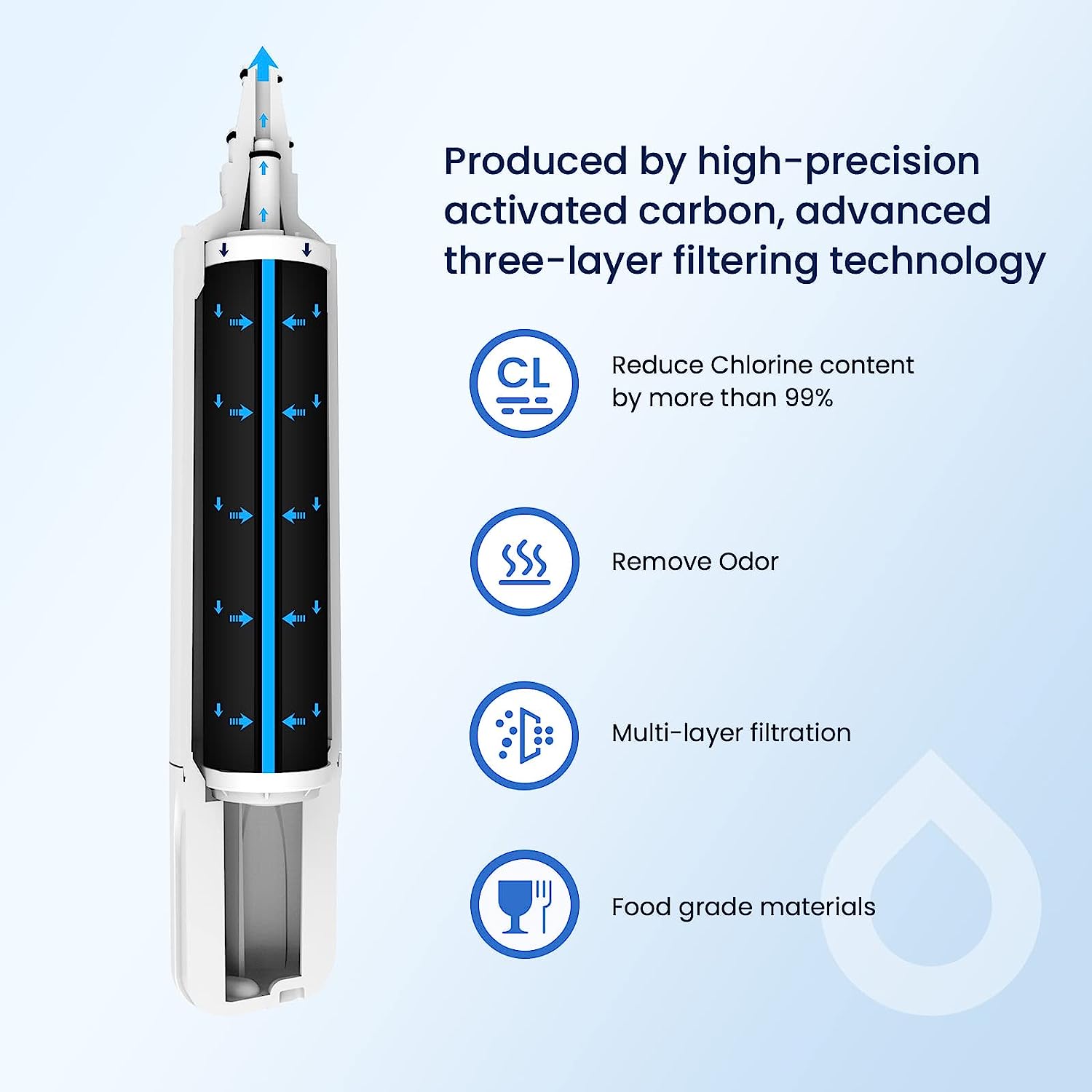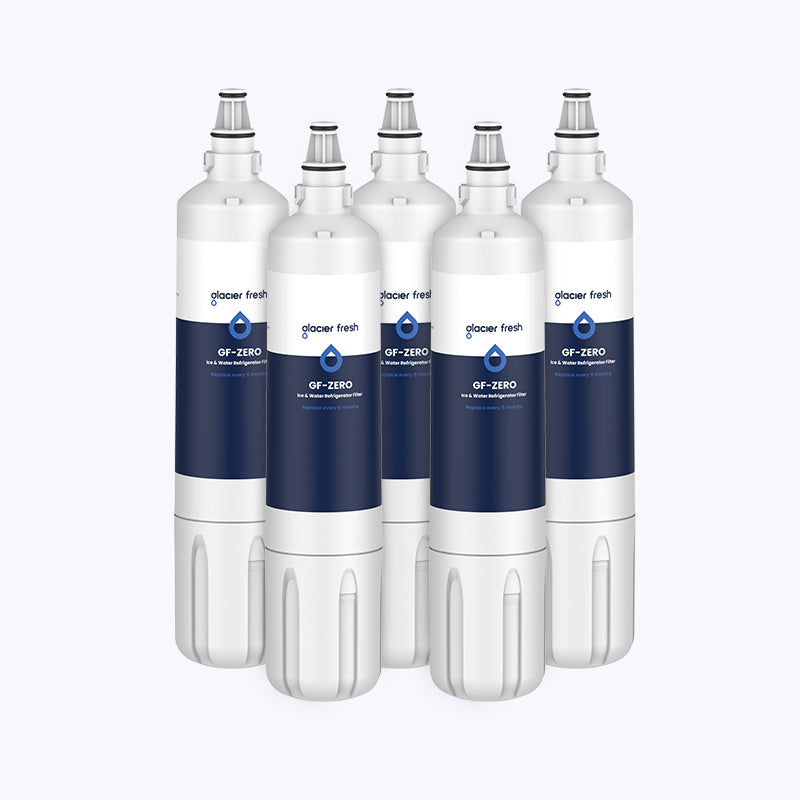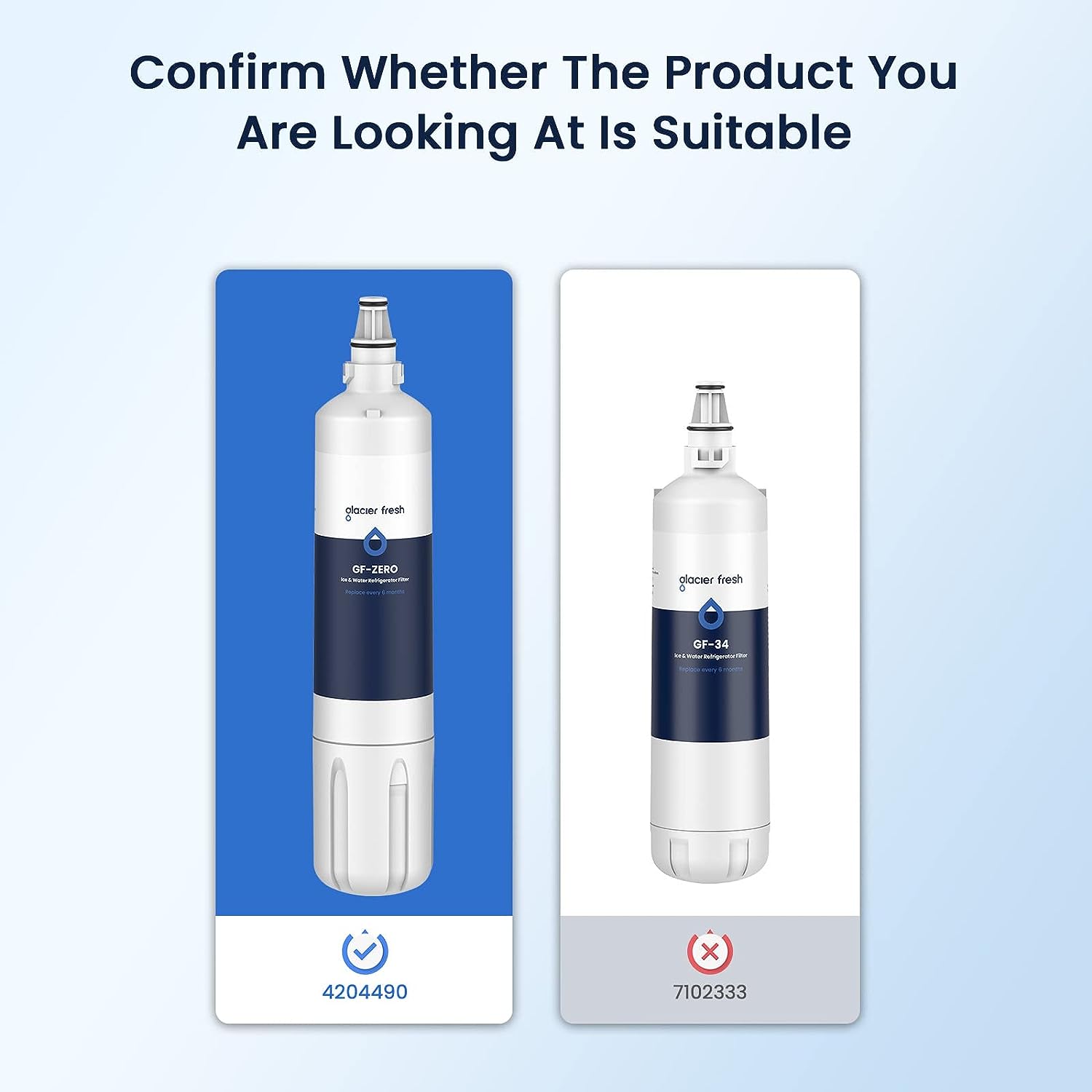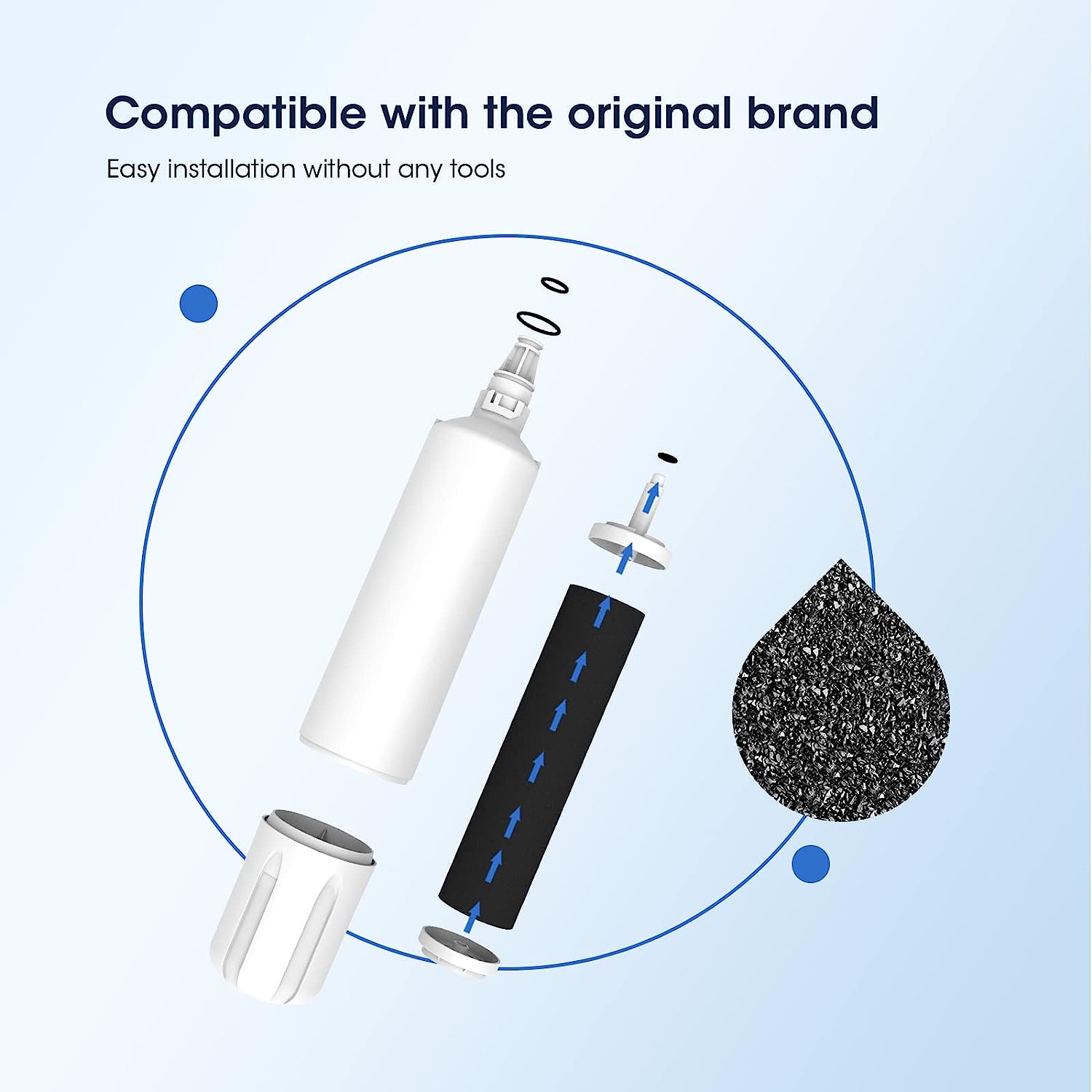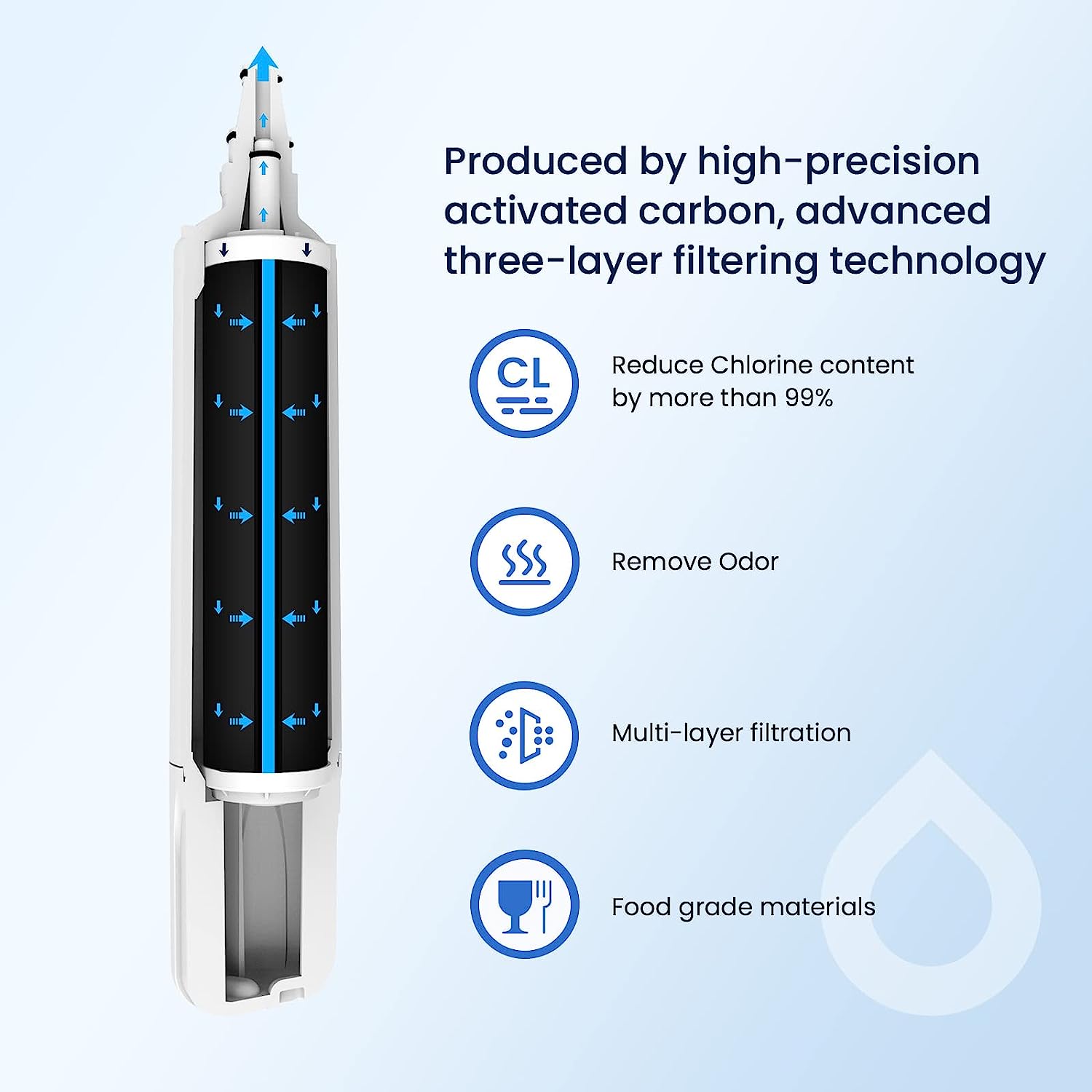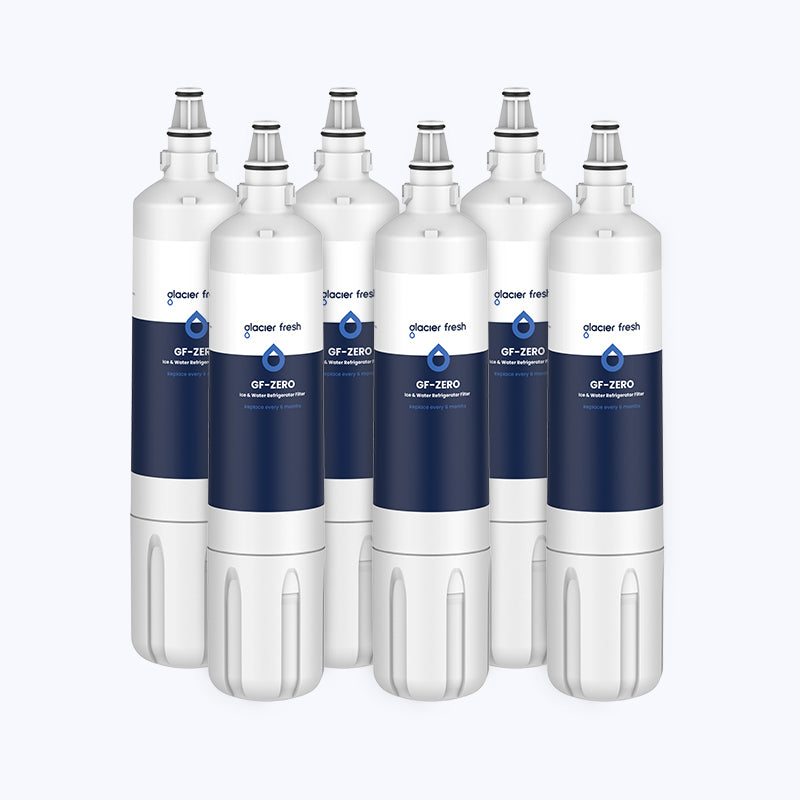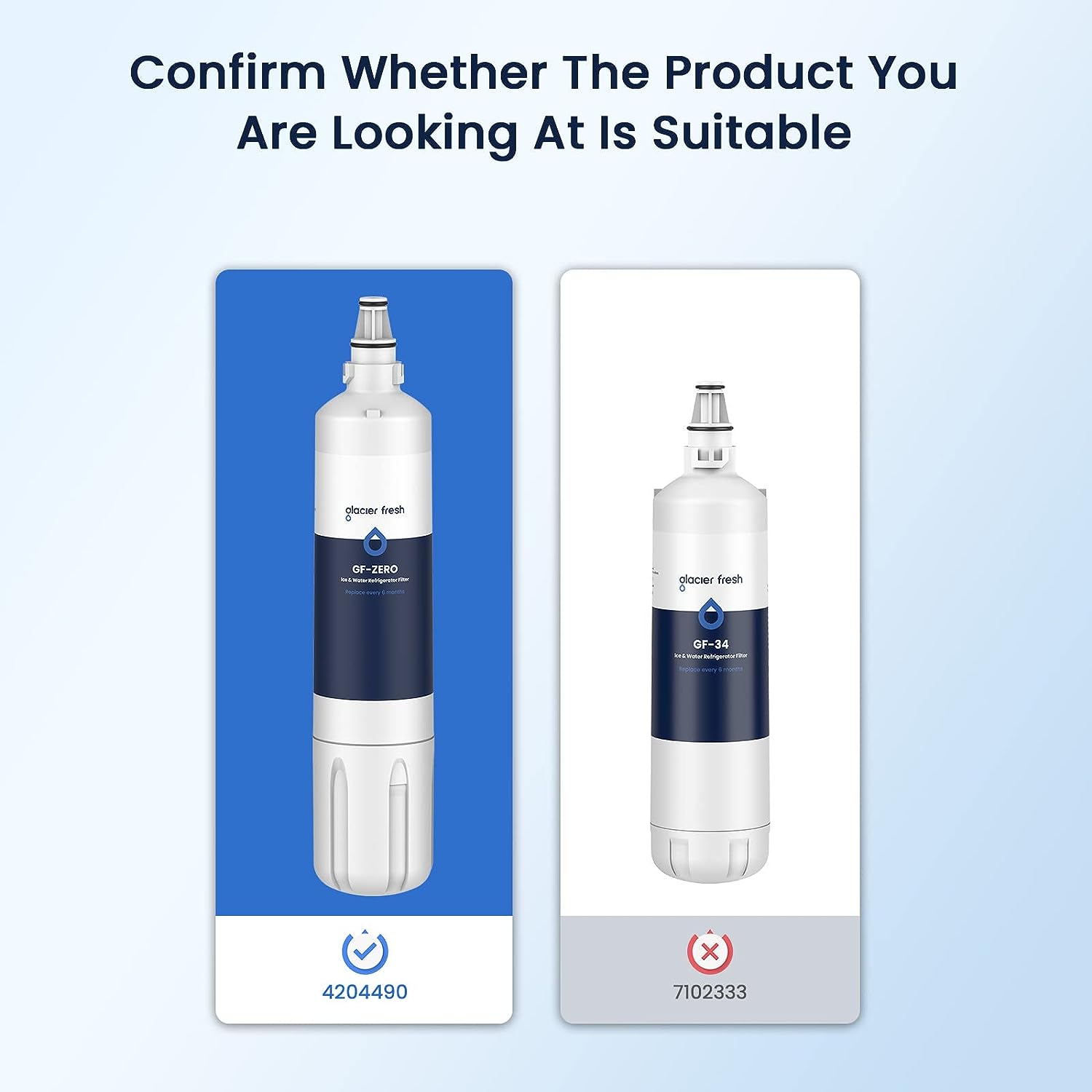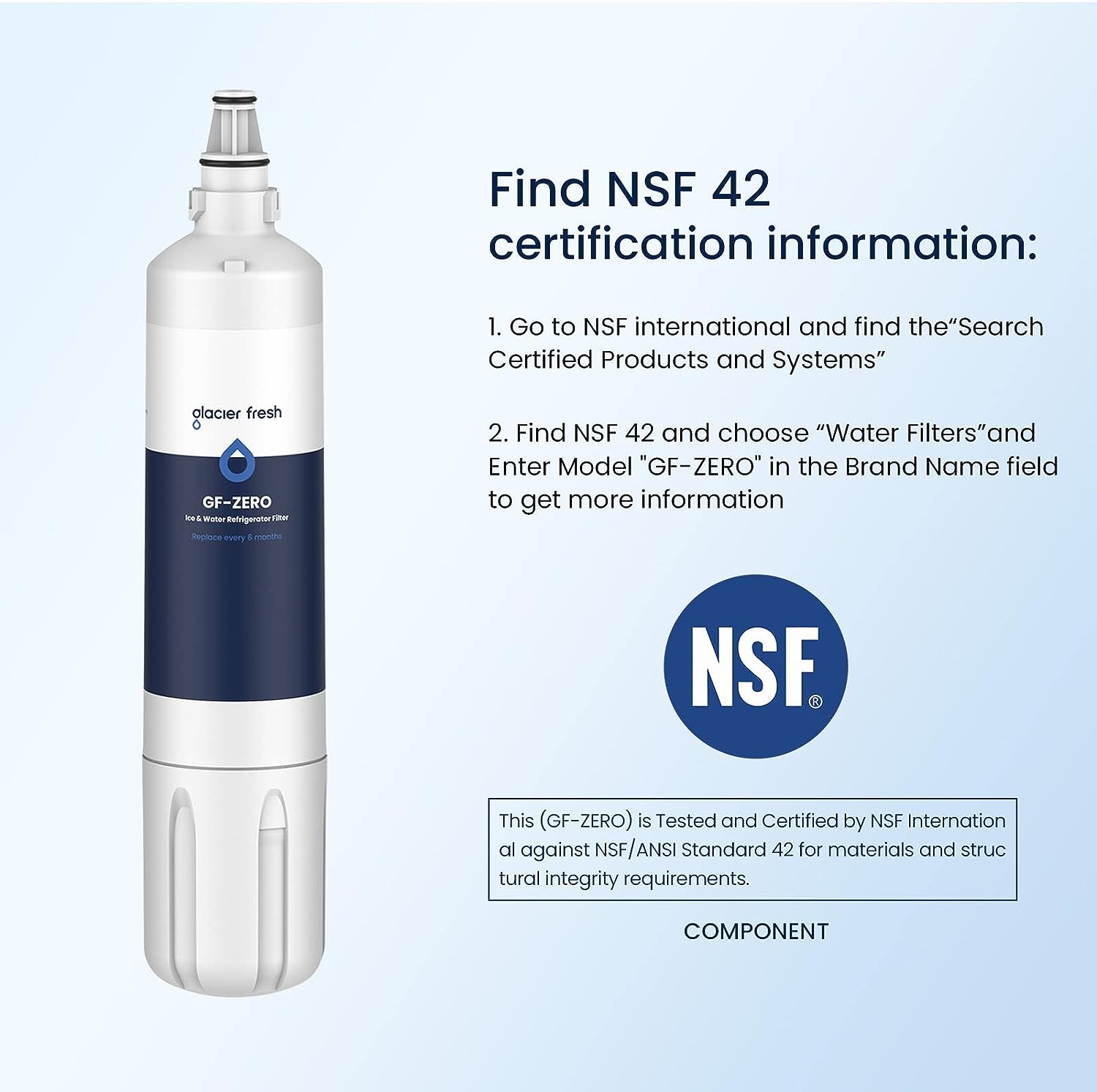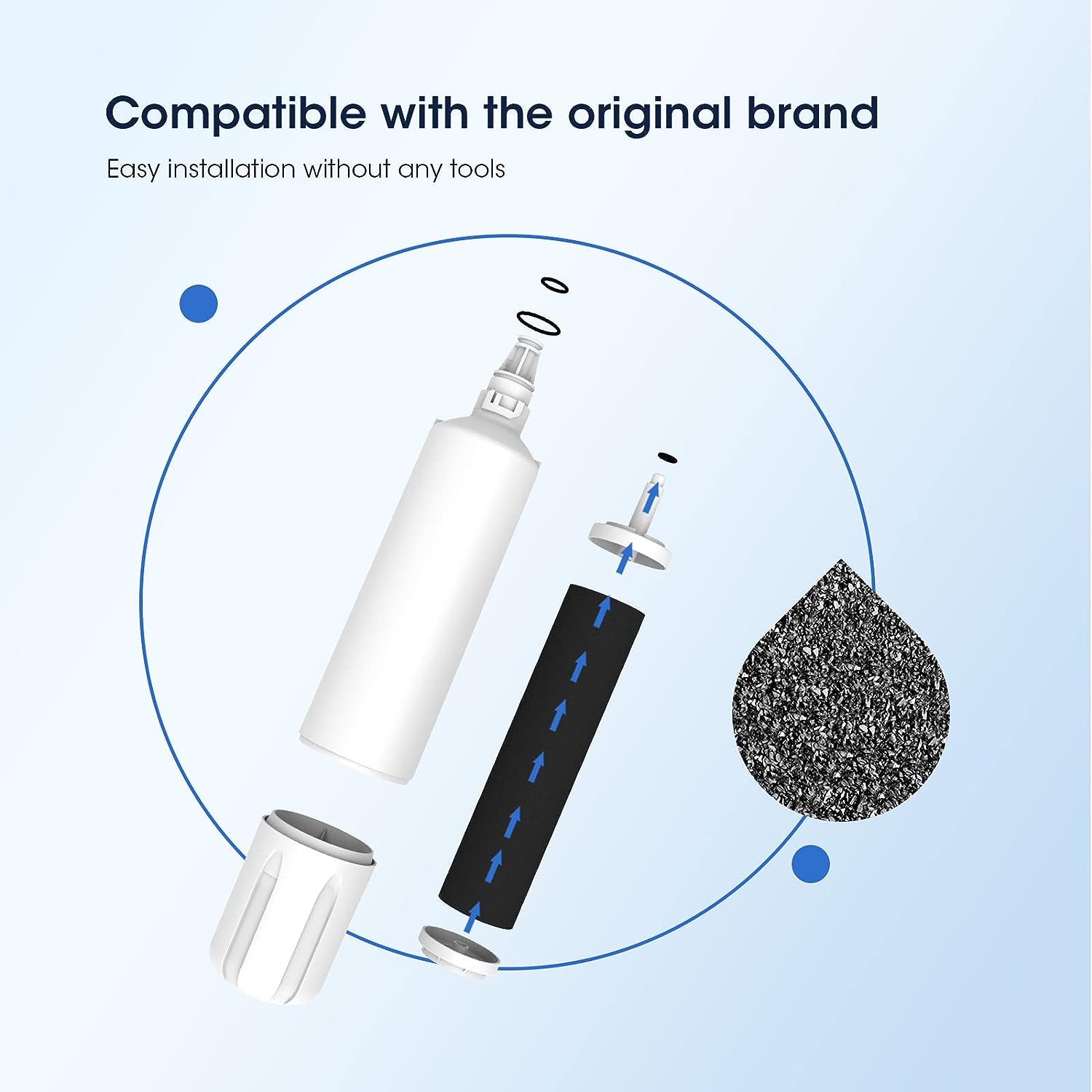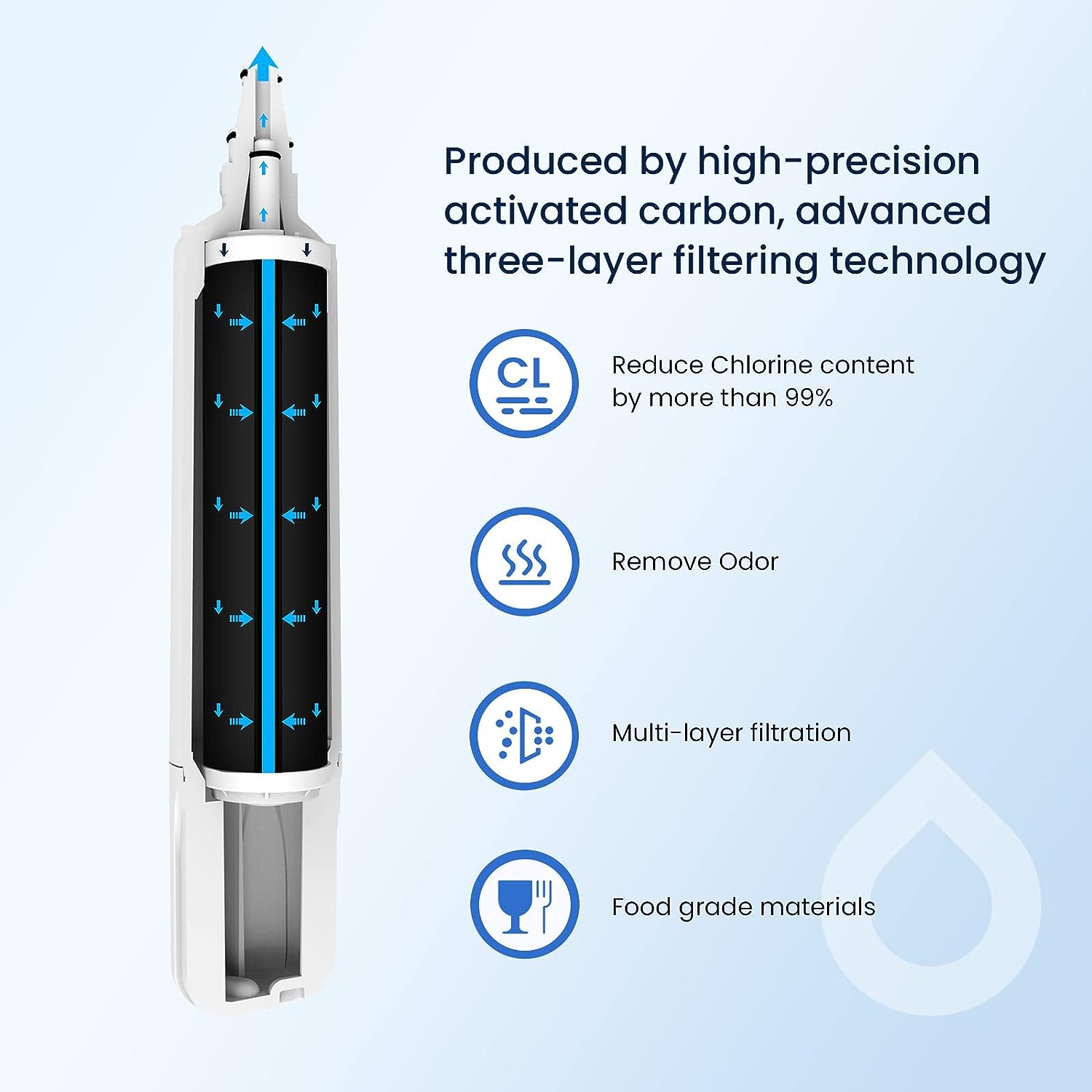 Glacier Fresh Replacement for Sub-Zero 4204490, 4290510 Refrigerator Water Filter, 2-Pack
Up to 70% savings from original brand
• Model: GF-ZERO
• Compatible with Sub-Zero 4204490, 4290510
• Replace every 6 months, or 300 gallons
• NSF certified to remove 97.9% chlorine
Quantity:
2-pack ($19.50/each)
Made from Activated Carbon Extracted from Sri Lanka's Finest Coconut Shells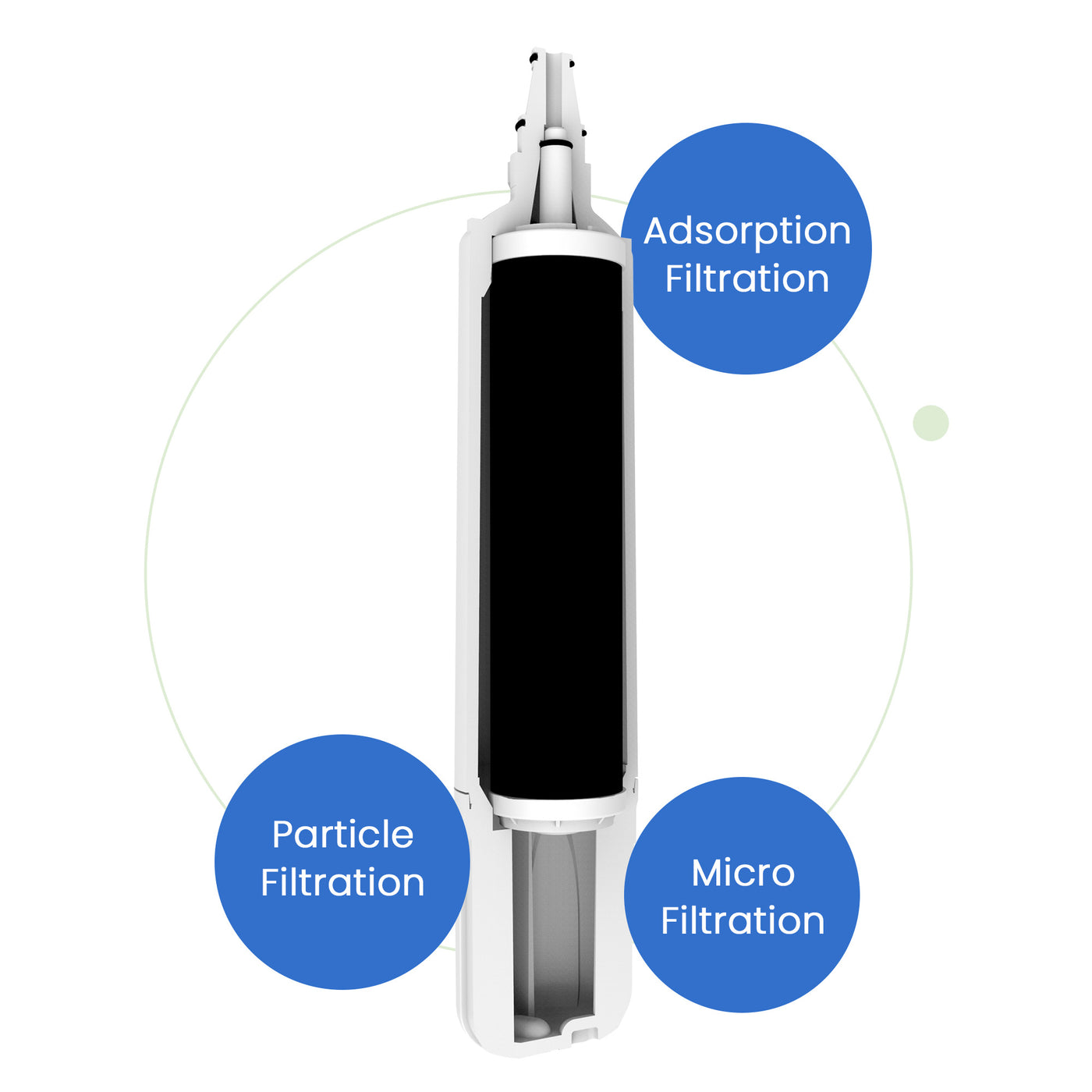 Triple Filtration Technology
Coconut shell activated carbon blocks ensure maximal reduction rates and maintain all valuable minerals.
Particle Filtration blocks larger contaminants
Micro Filtration removes medium contaminants 
Adsorption Filtration removes microscopic contaminants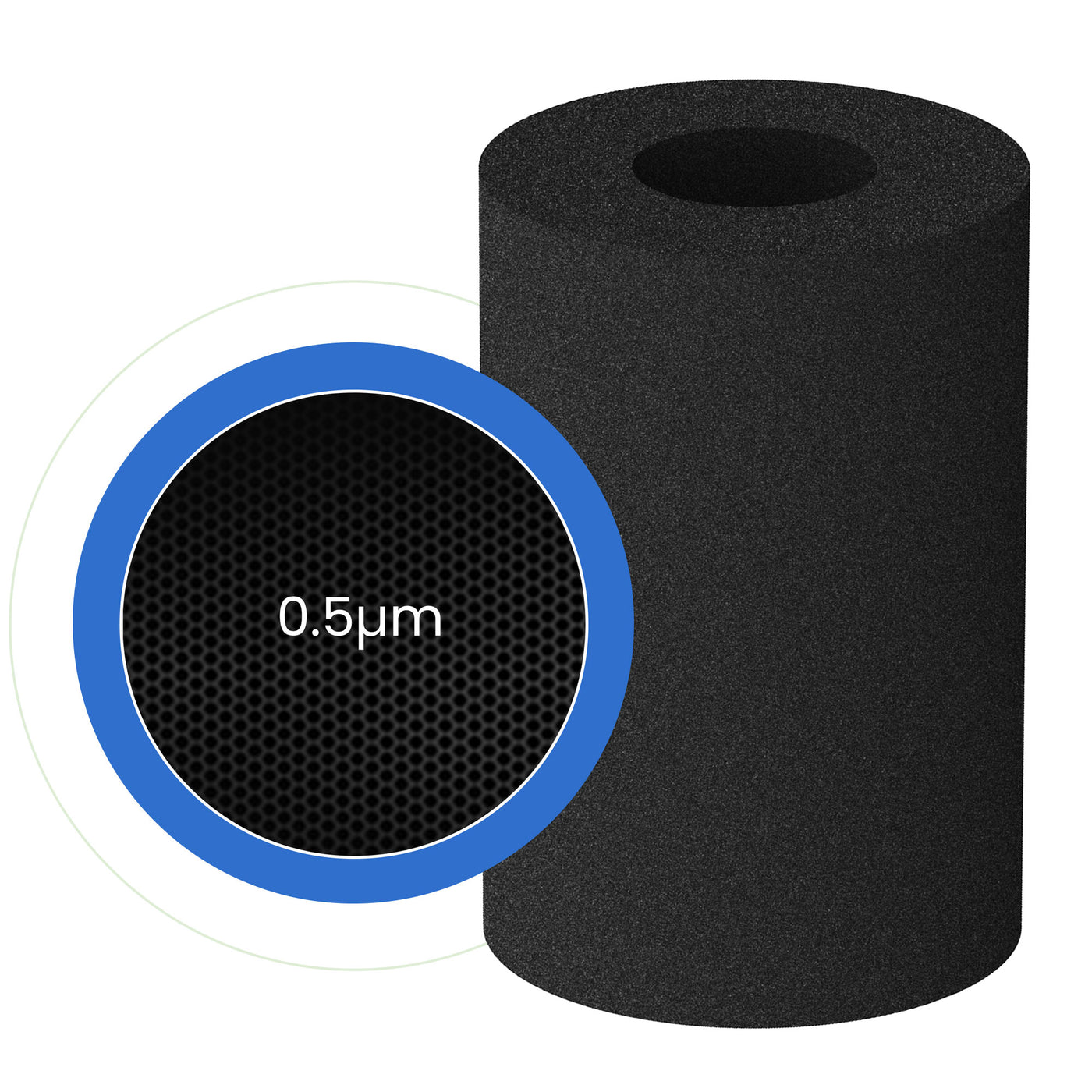 Excellent Filter Materials
Coconut shell activated carbon offers a very high density of 0.5µm pore size, allowing for the best filtering of contaminants.
Lead-free, BPA free, it can remove 97.9% chlorine and improves water's smell and taste.
Tested for Taste and Health
Glacier Fresh water filters are independently tested to ensure superior taste and health benefits.
Tested and certified to reduce 60 to 80 pollutants, including chlorine, pesticides, herbicides, VOCs, disinfection byproducts, heavy metals such as lead, and other organic chemicals.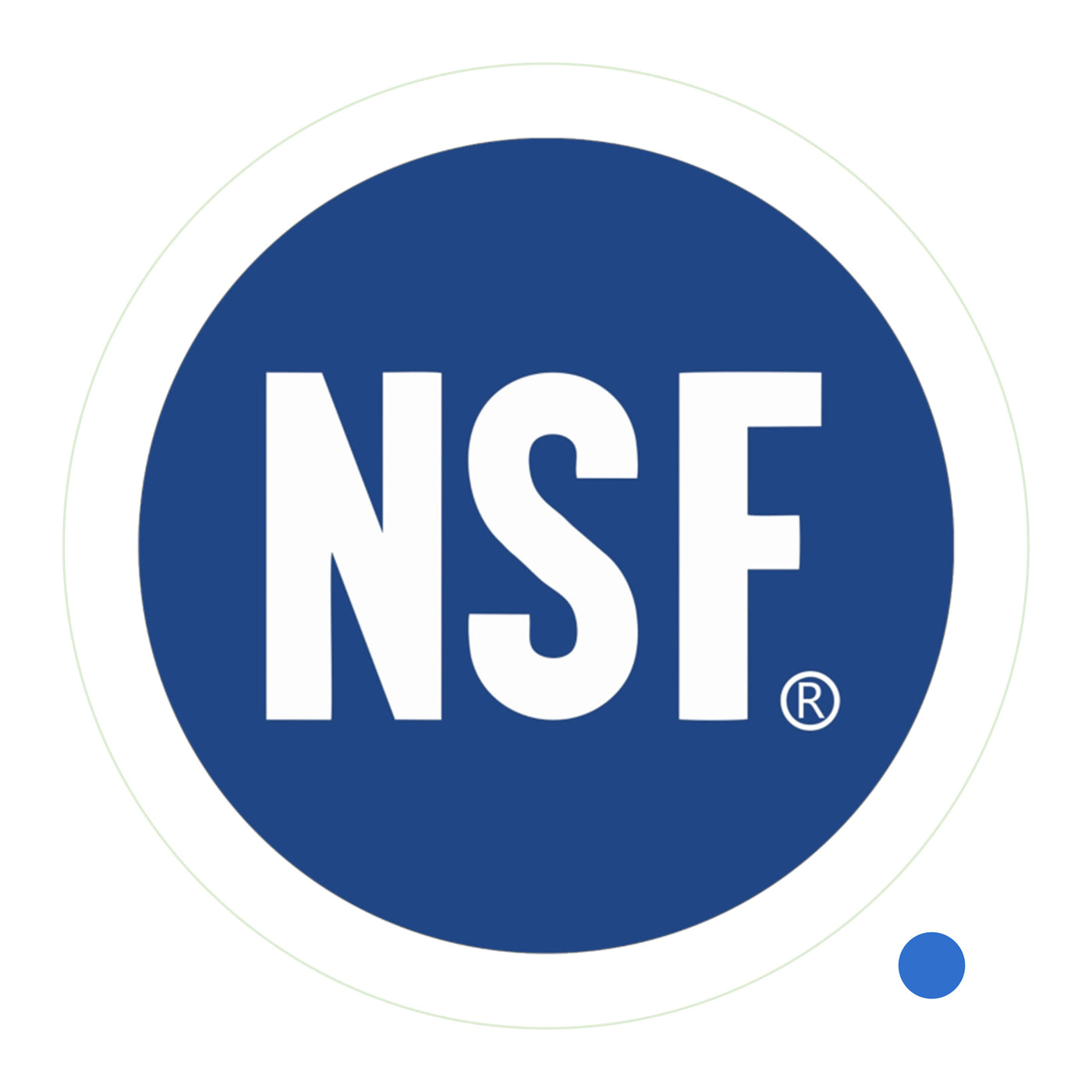 NSF 42/53 and 401 Certified
The materials and construction are in compliance with the NSF 42 standard. Removes 97.9% chlorine and improves water's smell and taste.
Step 1
Grasp the bottom of the grille. Pull forward and upward.
Step 2
Rotate the filter counterclockwise one-quarter turn, then remove.
Step 3
Insert into the manifold. Turn clockwise. Reset the filter indicator light on your fridge.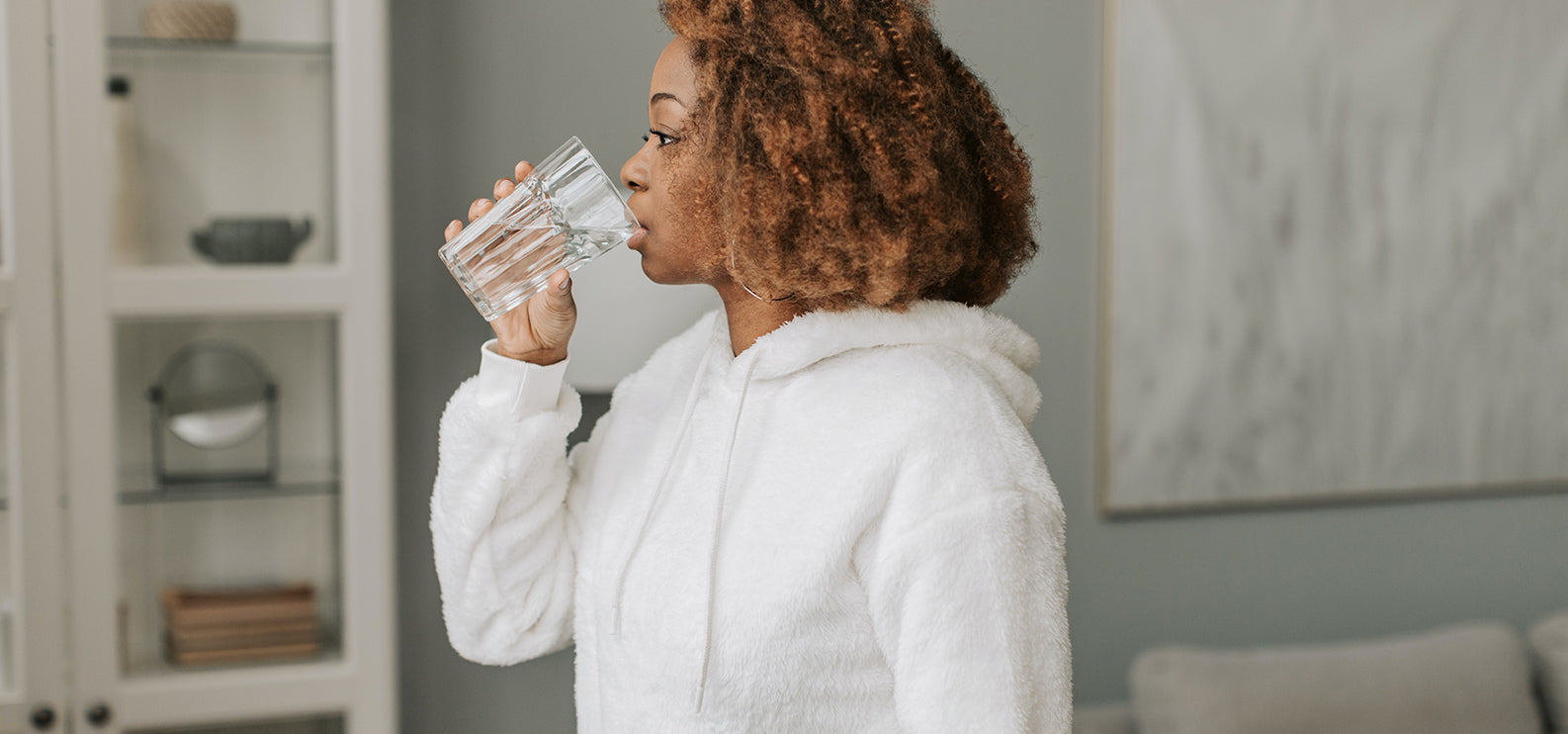 ★★★★★
Filter and cartridge fit perfectly and look exactly the same as the sub-zero brand at less than 1/2 price. Highly recommended.
MrsT